Yes, can you believe it, I still have more quilts to share with you from the show in Houston?
In the Group Quilt category "Copley Square, Boston, MA" took an honorable mention.  It was made by Bobbie Sullivan and the Coastal Quilt Artists from Scituate, MA. These "slice" quilts or panel quilts as I call them, always fascinate me.  To think that different people make each panel and they work so well together…..amazing.
Here is a nice close-up shot.  You can find out more about Bobbie at http://bobbiesullivan.com/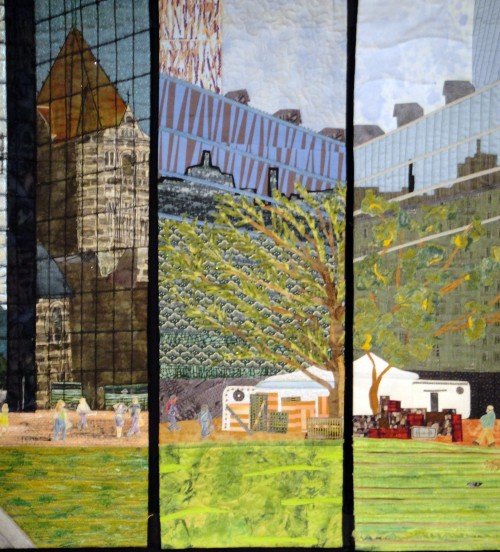 Georgina Buschauer won an honorable mention in the Merit Quilting, Hand, category for "Challenge 2".  Attractive layout for Baltimore album blocks.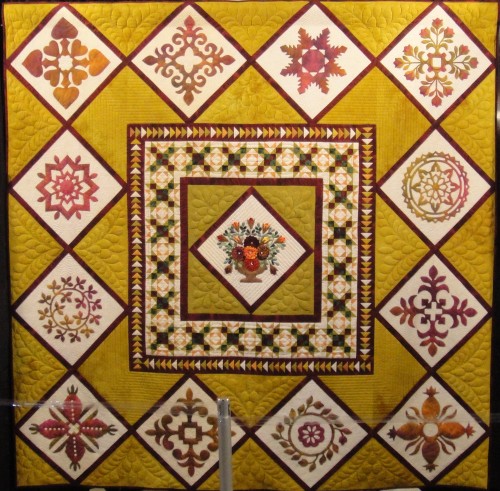 Here is a close-up of Georgina's quilt.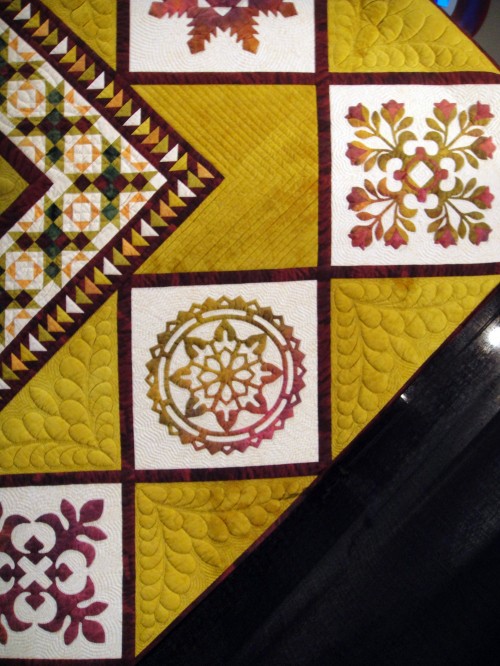 "Venus DiVine" was made by Betty New from Florida.  I really liked this little quilt. Nicely balanced design and great machine quilting.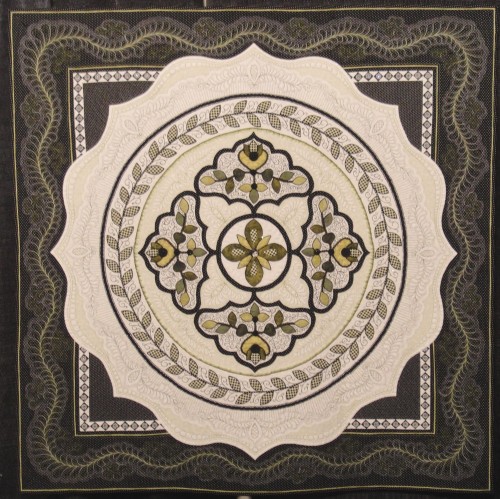 This wholecloth quilt is inked with pigment and powder and is stunning.  The name of the quilt is "Counterpoint" and was made by Pam Hill from Australia.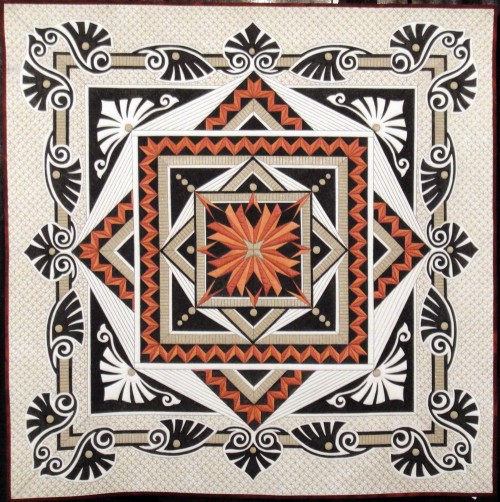 The quilting on this piece was quite impressive.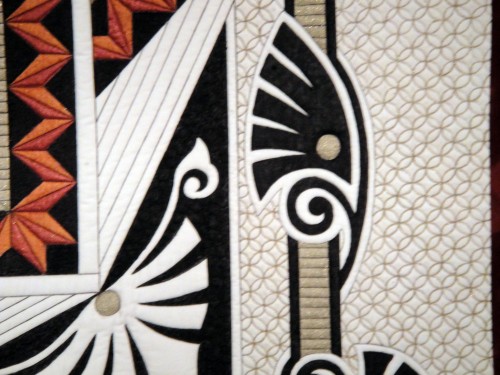 Ming Hsu from Australia made "Conversations with Diane" and won 1st place in the Merit Quilting category.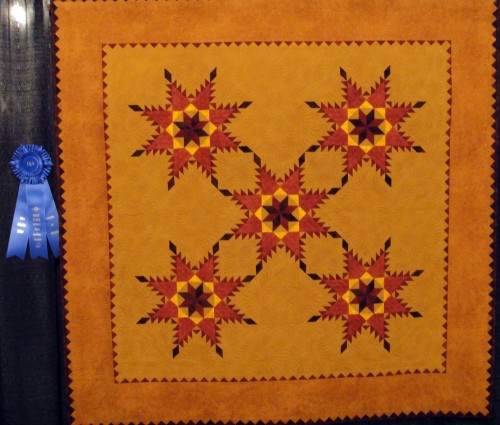 One of my favorite quilters in the past couple of years is Janet Stone from Kansas.  And she has made another great quilt, "B.S. I Love You".  Janet won first place in the Embellished category. Nicely balanced design and very interesting layout.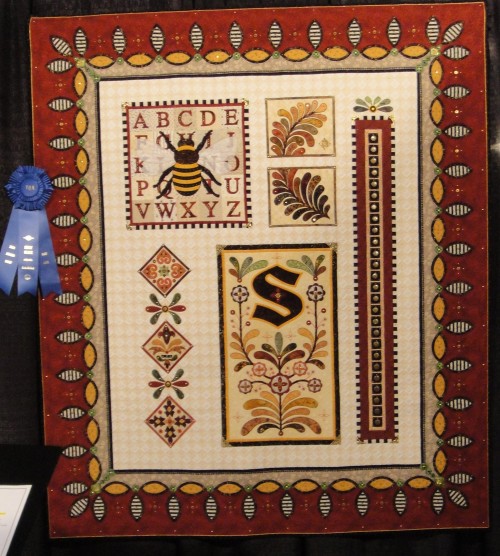 The detail on Janet's quilts are what help to make them so outstanding.  You really want to see her quilts in person because even though they look good in a photo, they look so much better in person, which I must say is true of most quilts.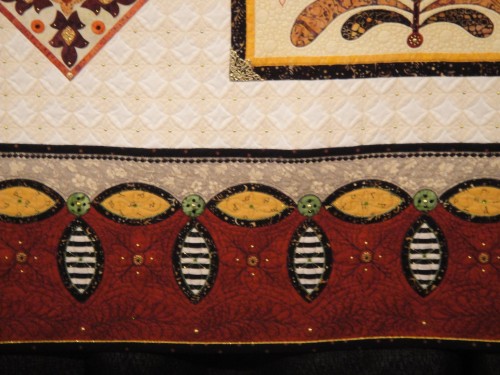 Have a fabulous holiday season and enjoy your time with friends and family.  I know I will.
More quilts from Houston still to come in future blogs.