I just returned from a great visit to Florence, "Y'all", Kentucky where I was the guest of the Stringtown Quilters Guild.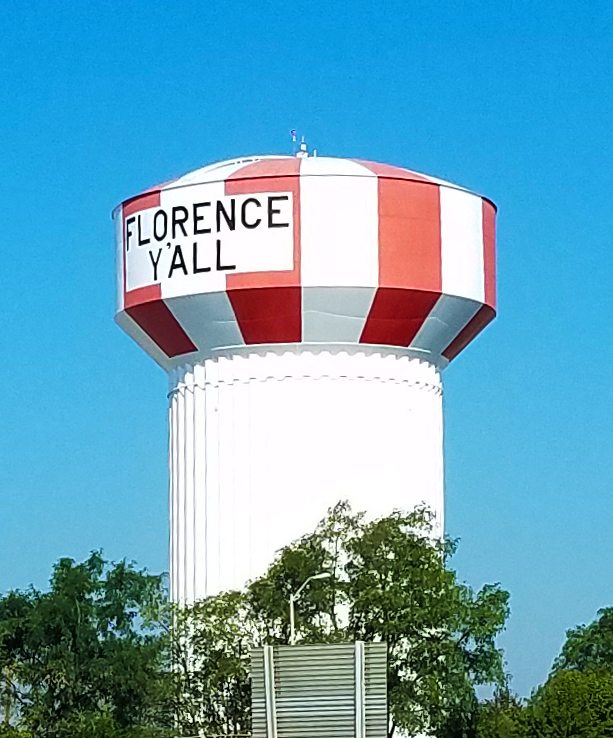 Here are some of the guild members at the lecture…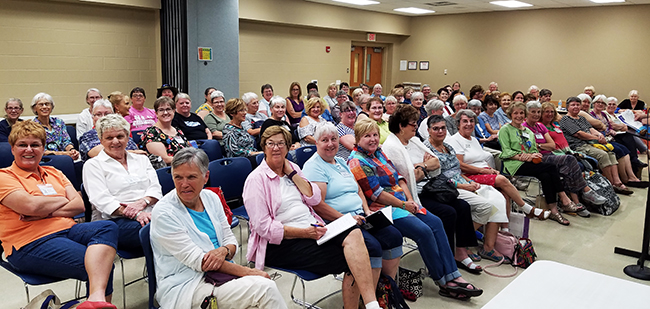 and some hard at work during one of the workshops. Visit their site: http://stringtownquilters.com/  to learn more about this great group and their upcoming lectures, workshops and membership.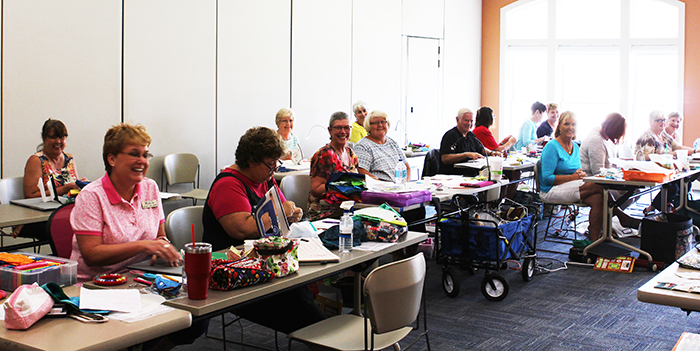 We arrived in Florence a day early and went exploring. Of course, I had to visit the local quilt shop "Cabin Arts" and I am so glad I did.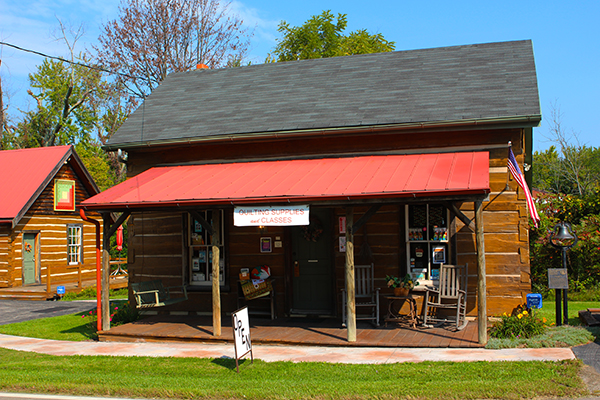 The shop looked small from the road, but was deceivingly large inside and filled with wonderful bolts of fabric and fabulous displays. It is located in Burlington, just minutes from Florence and has been open since 1992. Happy 25th Anniversary!!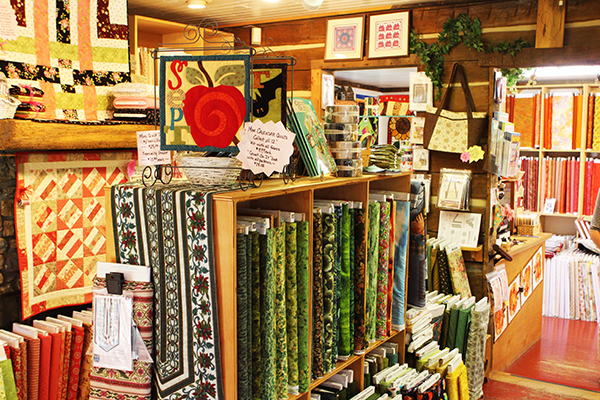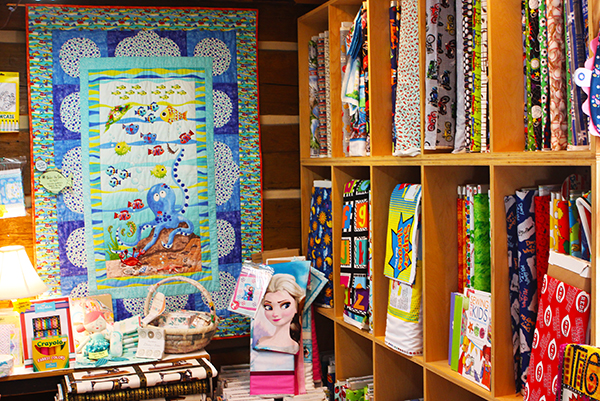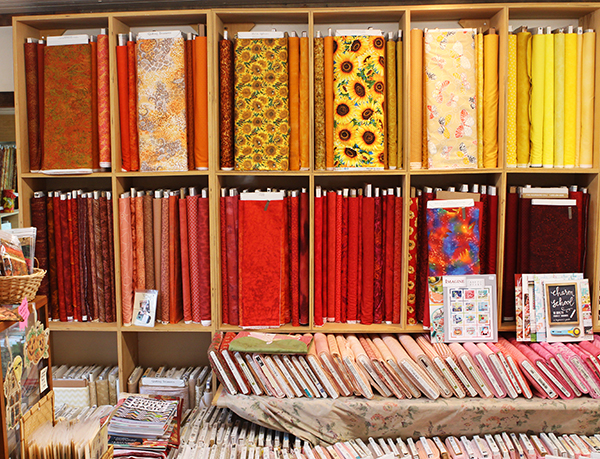 The owner of Cabin Arts, Linda Whittenburg, went in the back and came out with a quilt top. "I am going to take this to show and tell tonight but since you are here."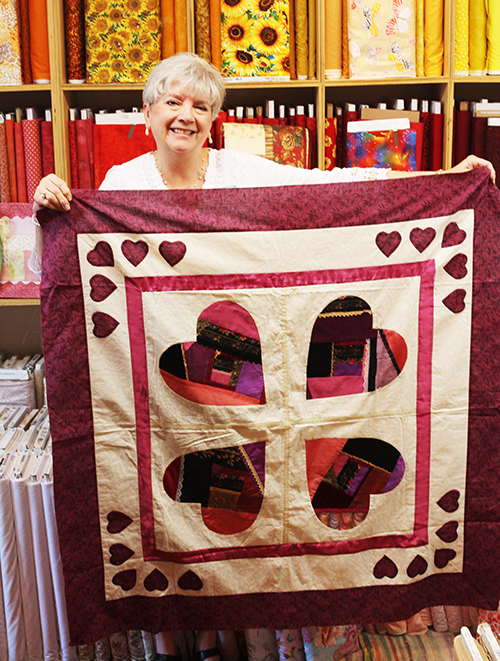 She had taken a class with me in Paducah in 1995 and made this top.  Nice job Linda! If you are going to the Cincinnati/Florence area, stop by Cabin Arts. To learn more about the shop and classes, visit Linda's website: http://cabinarts.com/
Linda gave us some great suggestions for places to visit.  So, off we went to Rabbit Hash where the town's mayor, Brynn,  is a real B-i-t-c-h.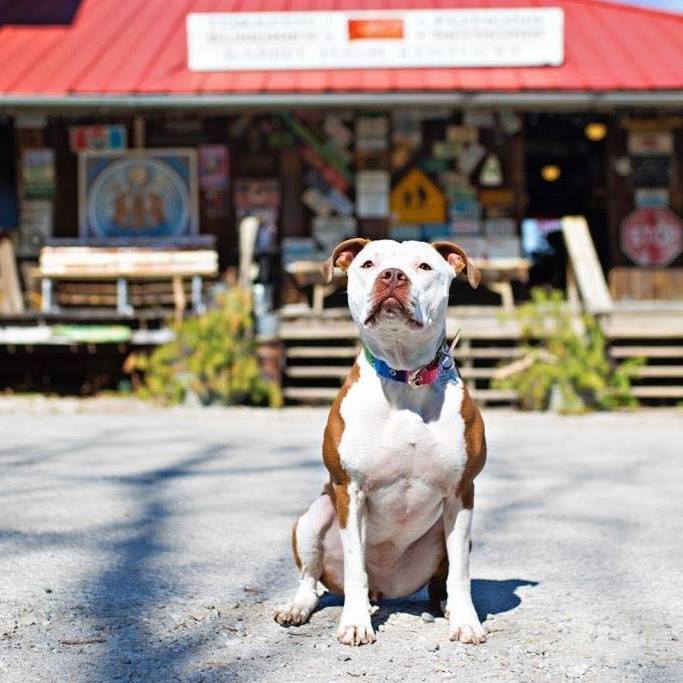 She is the fourth in a long line of canine leadership.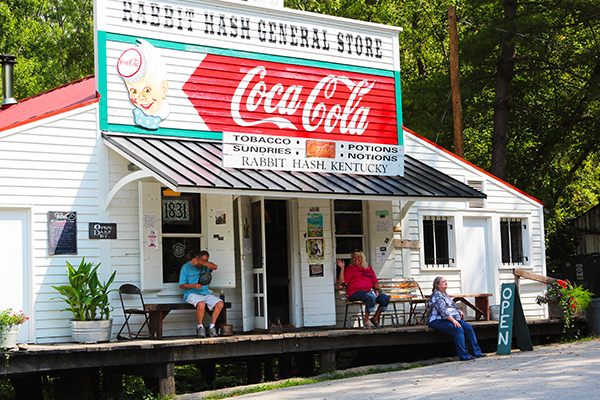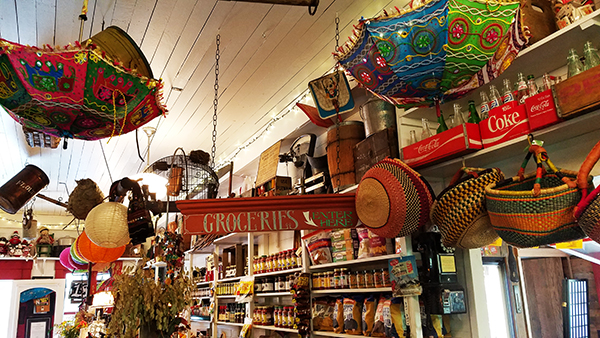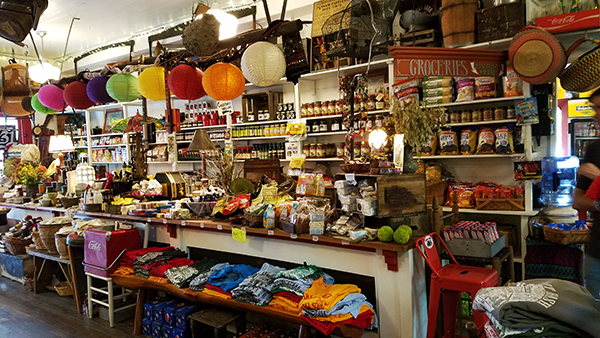 After my first workshop, students told me of another quilt shop south of Florence in Dry Ridge. So, off we went. We drove for 20 minutes on the interstate, then a few miles on a small county road and then turned onto a gravel road. We drove a little while and reached "The Quilt Box"….. another wonderful shop. To learn more about the shop visit: http://thequiltboxky.com/
A few things I loved about The Quilt Box: the little sculpture bugs near the entrance,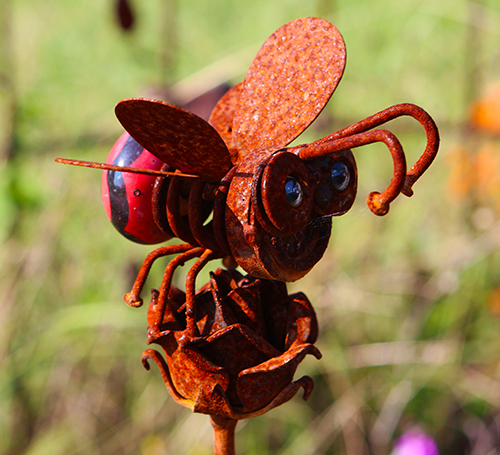 and "Buck", a German Shepard/ Border Collie puppy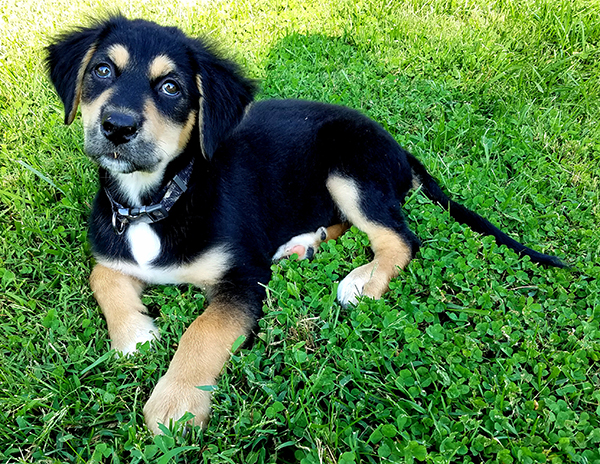 I love, love, love puppies. Look at that face!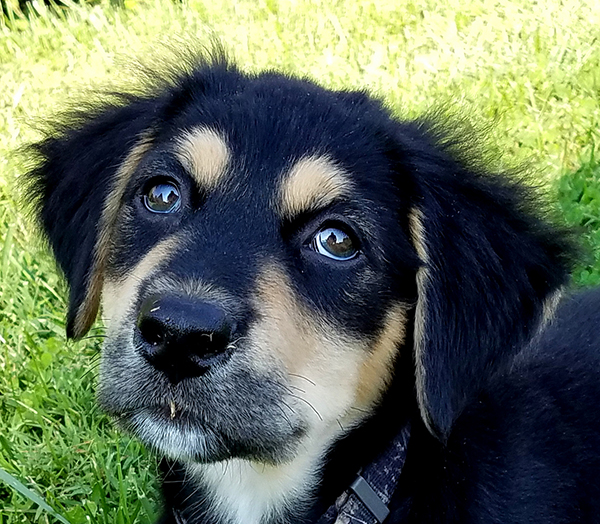 Oh yeah, they also had a nice selection of fabric and great displays.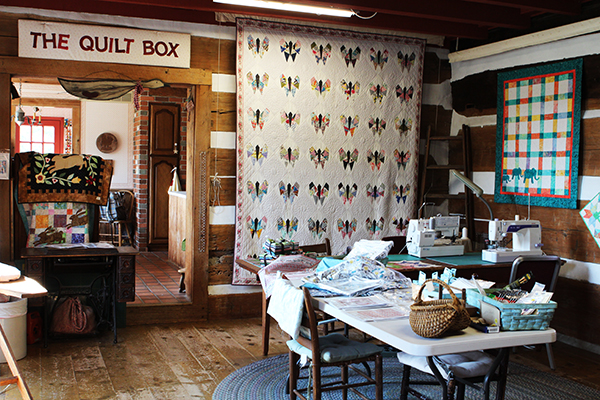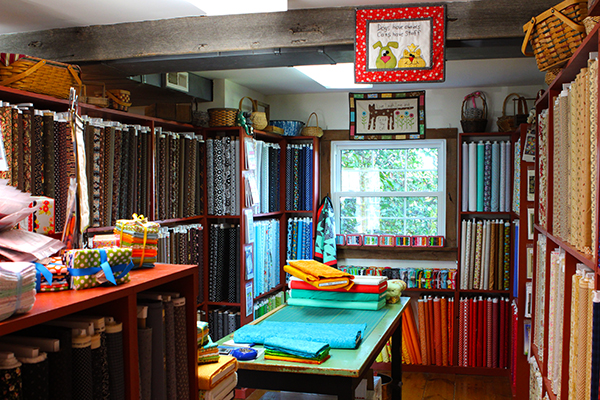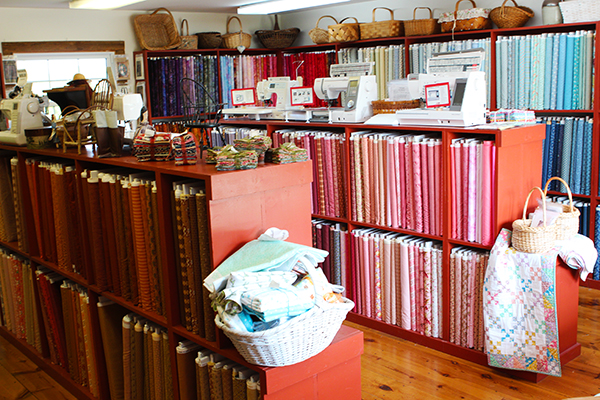 Behind the counter at the shop, sat an old replica of a barn. Joe commented, "That's the Star Barn". The owner's granddaughter said the owner had purchased the model years ago from an Amish man but knew nothing of the barn.  Joe told her the story of the barn which is (or was until recently) located not far from our home in Dauphin County, PA.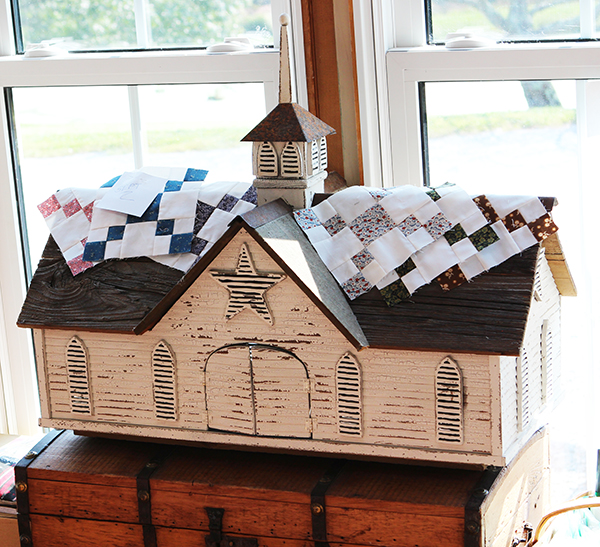 Photo from about 2010 of the Star Barn in Middletown, PA. This past year it was dismantled and moved to Elizabethtown, Lancaster County and will be the center piece to a village of shops and restaurants.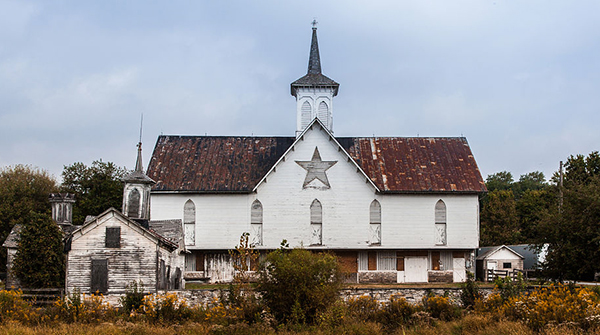 Next week, we will take a tour of the Quilt Barn trail in Boone County, KY.
_________________________
STUDENT'S WORK
Diane Livezey, a member of the Stringtown Quilters Guild,  shared a completed project….. "Vegetable Garden".  Linda took this class from me ages ago and thought I might like to see it.  Of course, I was very happy to see one of my patterns finished.  Great job, Diane!!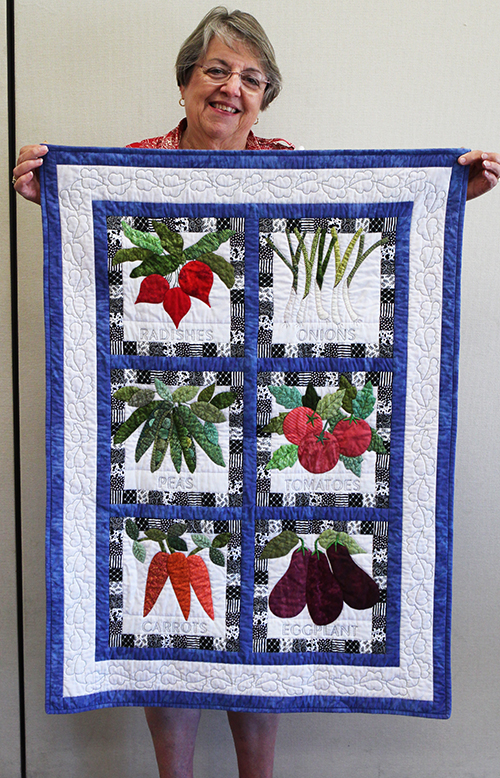 _________________________
BOOK REVIEW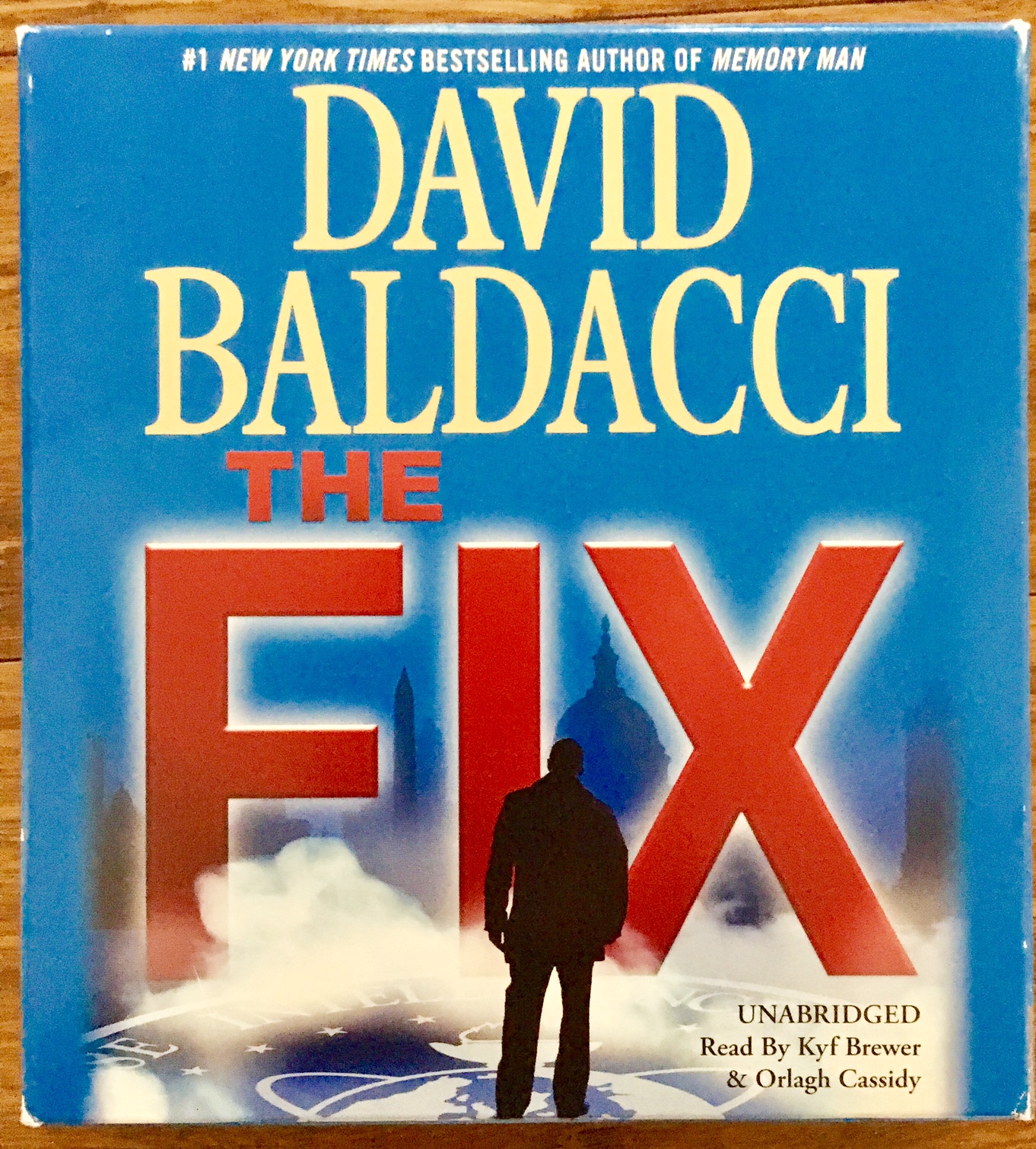 On our recent driving trips to Tennessee and Kentucky, we listened to David Baldacci's new book,"The Fix".  The book grabs your attention right from the beginning when the main character, Amos Decker, sees a murder right outside of the FBI offices.  He sees a man shoot a woman and then turns the gun on himself.  While investigating the man's family and co-workers, the team is having trouble finding a motive and a connection between the two. Because of a previous brain trauma, Detective Amos Decker cannot forget anything.  He just needs to connect all the dots.  I believe this is the third in the Amos Decker series.  I don't think you need to read the first two before you read this one.