I just returned from a trip to the Threads of Time Quilt Shop and Retreat Center in Danville, IL. The new owners, Cynthia and Harris, were great and the retreaters were the best. To learn more about the shop and the threads and beds retreat center, visit  https://www.threadsoftimefab.com  and plan a group outing.  Eve joined us and she loved it.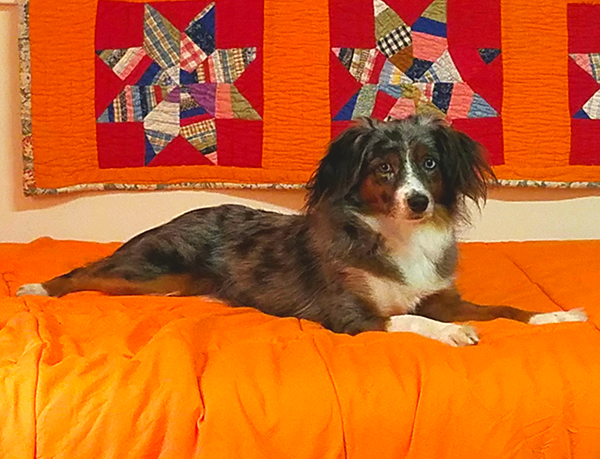 I really liked the area because they named a nearby town (population 732) after me. (The Dutchmasters were a baseball team from the town in the early 1900s.)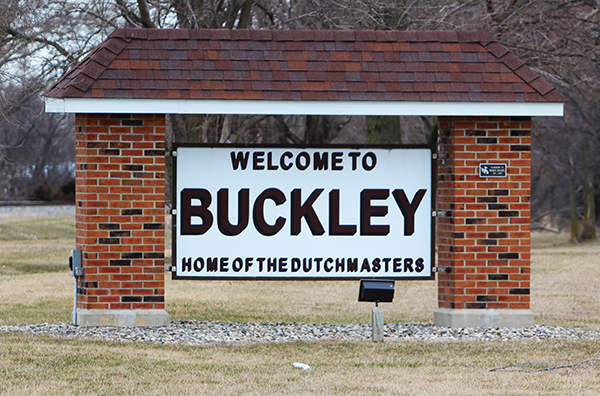 Danville had some very famous residents: Bobby Short, Jerry and Dick Van Dyke, Gene Hackman, Donald O'Connor and Helen Morgan.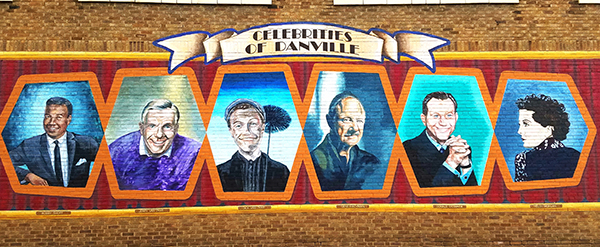 Illinois is the land of Lincoln.   Abe gave a famous speech there in 1855.  Abe gave another famous speech not too far from where I live………..Gettysburg, PA.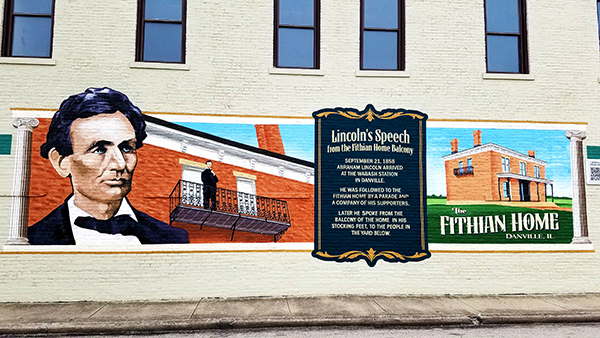 One of the coolest things we witnessed in Danville was a Great Blue Heron "Rookeries" which is a group of nests for this majestic bird.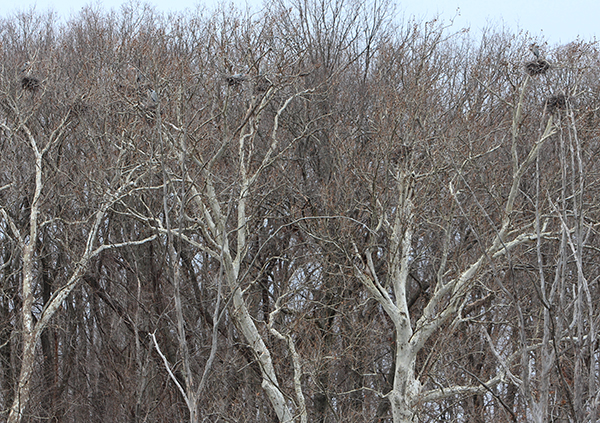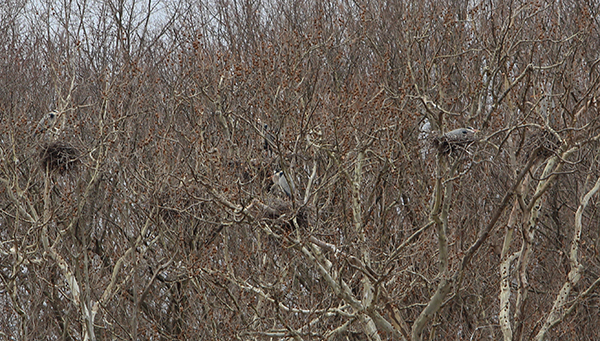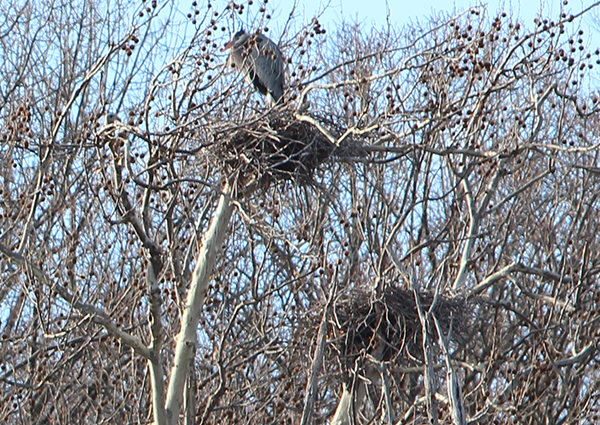 These giant birds lay 2-7 eggs. The males and females take turns sitting on the nest while the other fishes. The eggs hatch in 20-30 days and the chicks stay in the nest for 2-3 months. In this Rookeries there were 8 nests.
We left Danville and headed to Dayton Ohio, home of the Wright Brothers and American Aviation. I was the guest of the Miami Valley Quilters Guild. To learn more about this great group of quilters visit http://www.miamivalleyquiltersguild.org/
We spent a day at The National Museum of the United States Air Force and it was one of the neatest and largest museums I have ever visited. Eight massive hangers filled with full size aircraft from all time periods.
Early years of air flight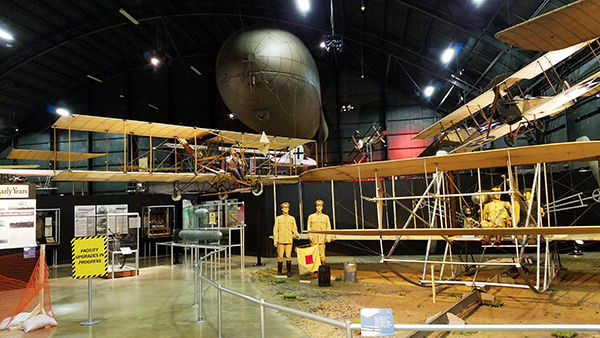 World Wars I and II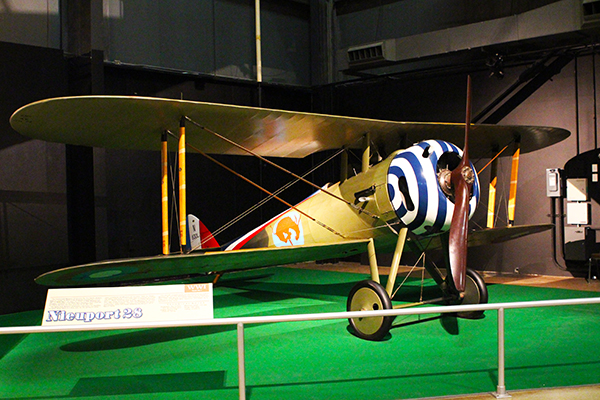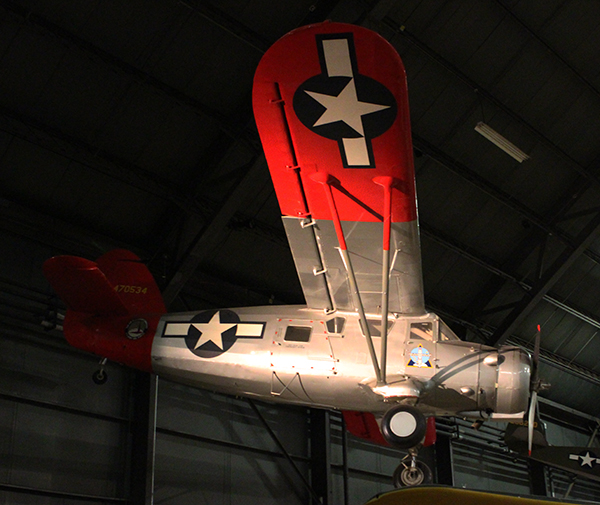 More recent years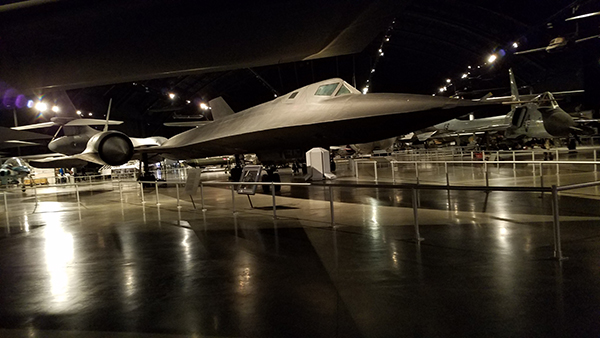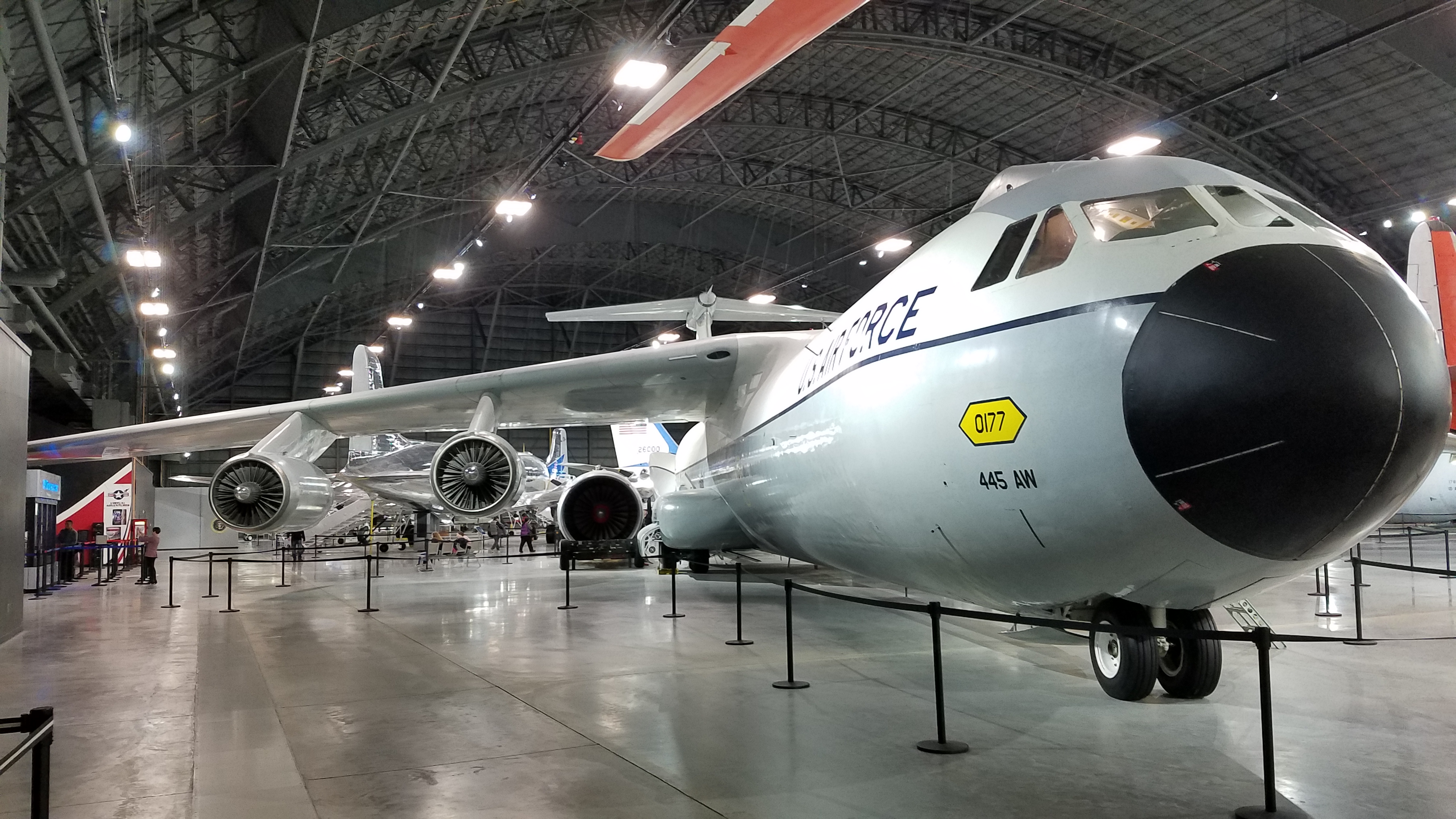 They even had a Space Shuttle!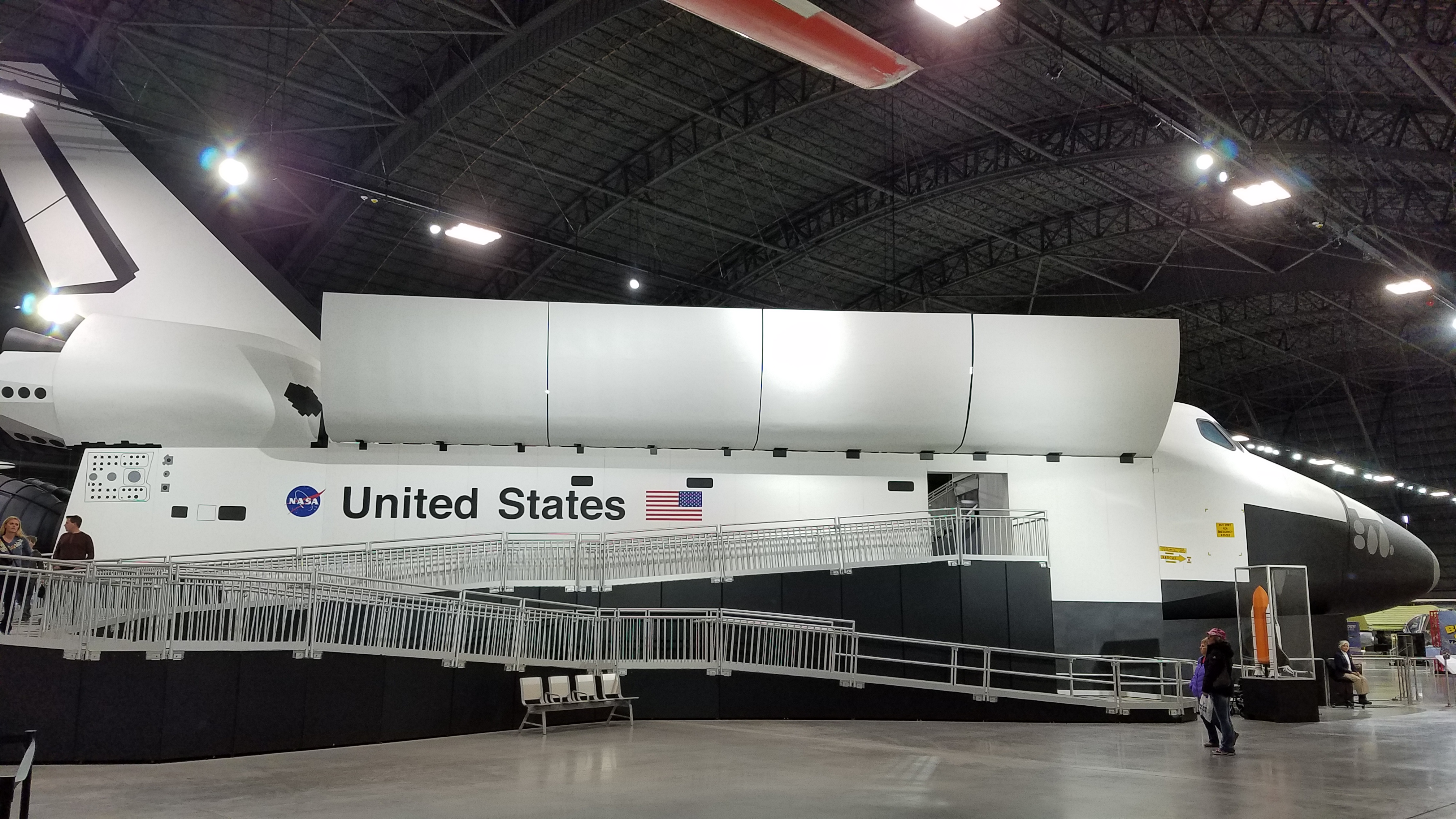 As we were walking from one hanger to the next, we stumbled upon this amazing quilt.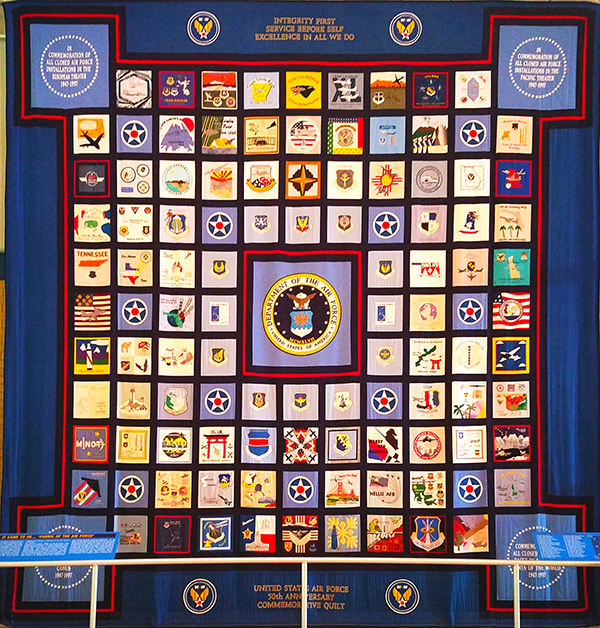 This quilt was created in 1997 to commemorate the 50th Anniversary of the United States Air Force. All 85 Air Force installations world-wide responded to participate in the project and sent a quilt block. The blocks, the Center design, Corner blocks, together with the borders were assembled into this phenomenal quilt.
Here are some close-ups of a few of the blocks….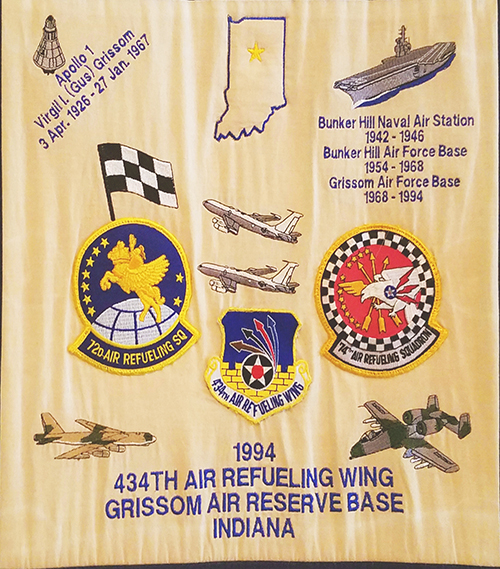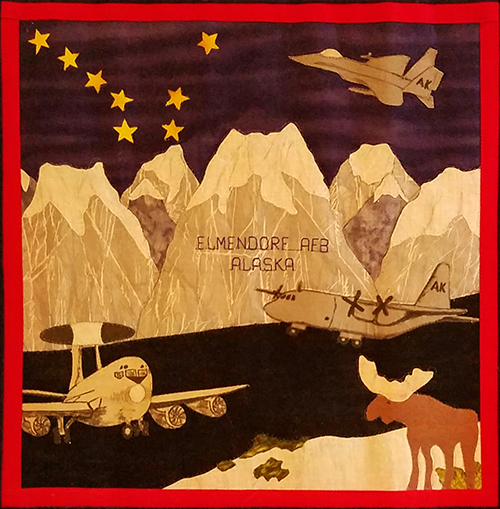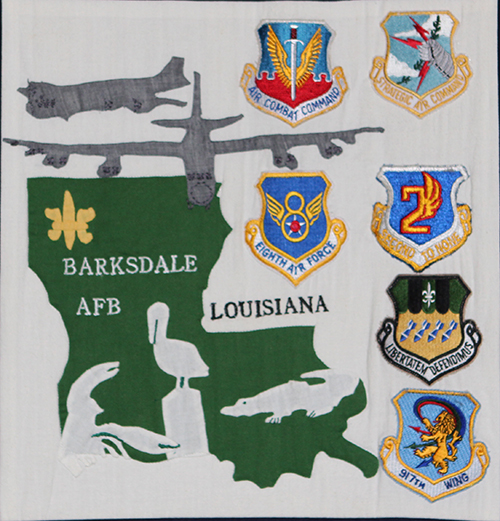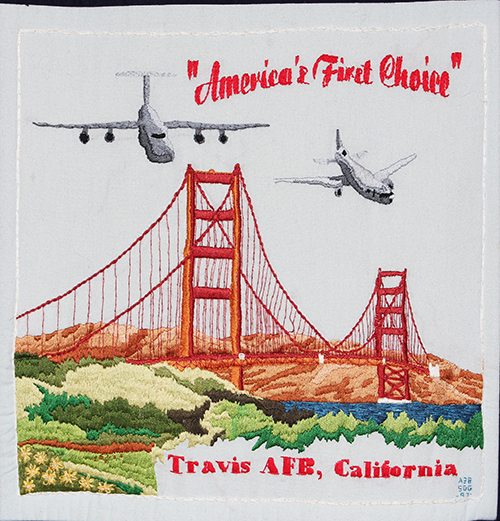 ________________________________________________________________
STUDENT'S WORK
When I was in Daytona Beach teaching at AQS Quiltweek, Emma Fleischer stopped by to show me this quilt.  Emma reminded me that many, many, many years ago….when I first started doing what I call "traveling teaching", she took a class from me on piecing a Mariner's Compass.  She wanted me to see that she used it as a center in her wall quilt.  Thanks for sharing this Emma and for reminding me just how long I've been doing this…….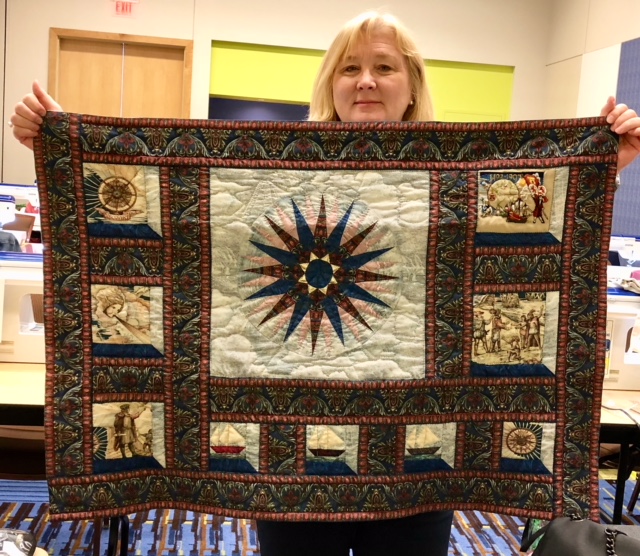 I was in Dayton, Ohio teaching on Wednesday and Thursday.  On Saturday, I received this photo from Diane Vanhook.  To say that I was blown away is an understatement.  Diane finished our "Heart to Heart" machine applique project from the time I left on Thursday at noon until she emailed me on Saturday afternoon.  Rest assured, Diane did not get much else done but working on her project.  I was so excited to receive her email that I just had to share.  And, she even incorporated a flange which we talked about in the Thursday morning "Borders By Design" workshop.  Way to go Diane! I love seeing what you learned put to great use.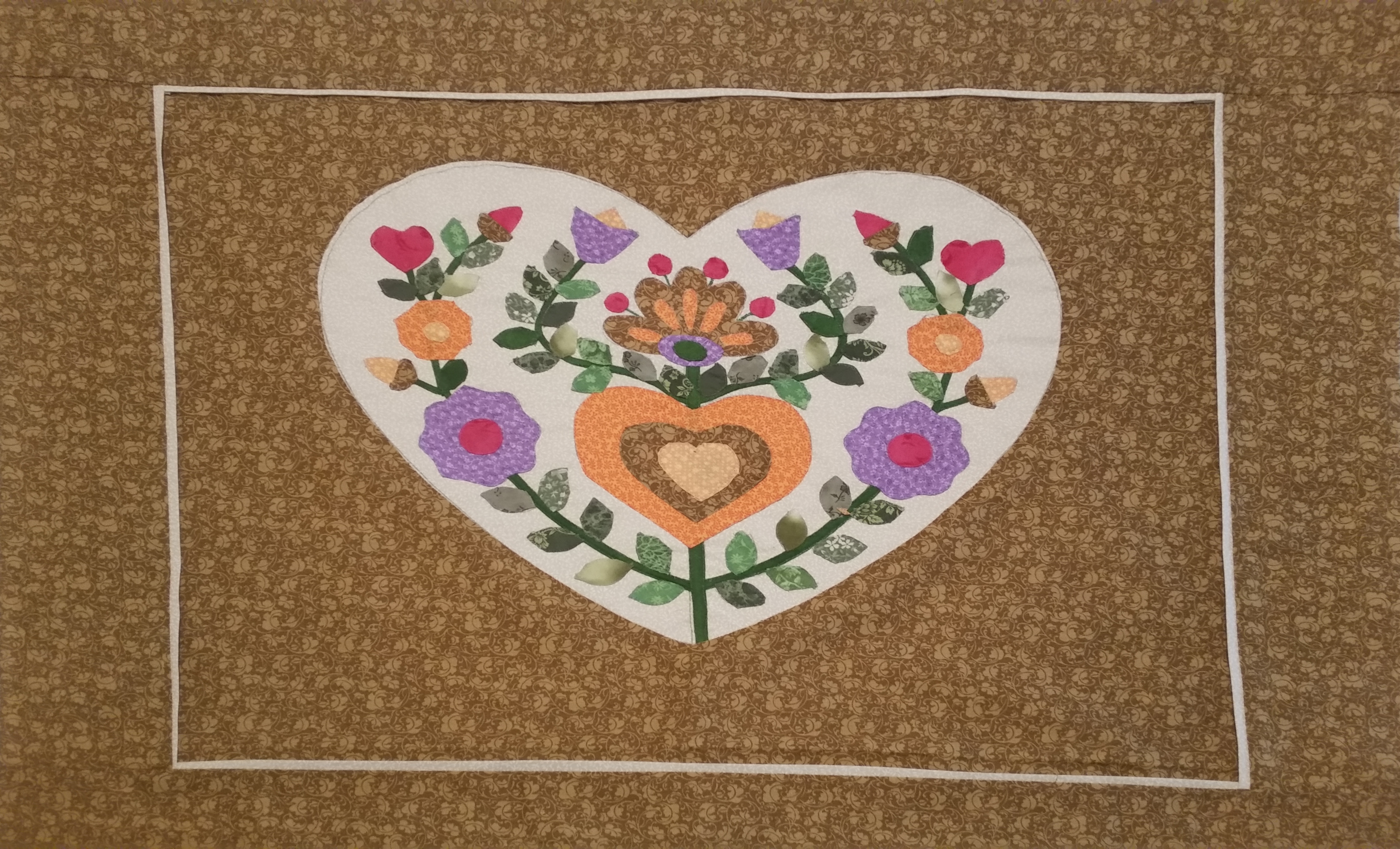 ___________________________________________________________________________________________
BOOK REVIEW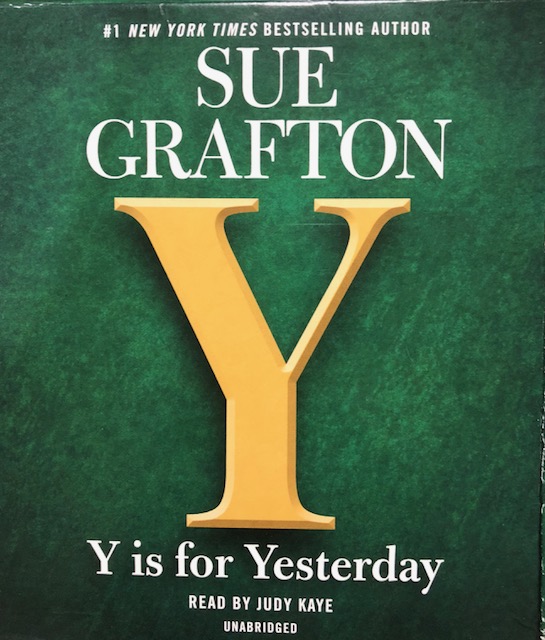 It had been ages since I read a Sue Grafton book.  Kinsey Millhone, Private Investigator, has some interesting cases which lead her to bring us some familiar faces and introduce us to some new characters in "Y is for Yesterday".
The main story line is from 1979 where 4 teenage boys (friends) video the sexual assault of their 14 year old classmate.  The other story line is about a very nasty guy holding a grudge against Kinsey.  I liked how the story went back and forth between the story lines.  Good read/listen.
This is the 25th and final in the series. Sue Grafton passed away this past year after courageously battling cancer. Sue will be dearly missed by us all.