Last week, while teaching in Pigeon Forge, TN, many of my students suggested Joe drive thirty minutes east to visit the Bush Beans' factory. Joe loves to explore and he was so happy because he got to meet Jay and Duke. Joe said Jay was a little stiff.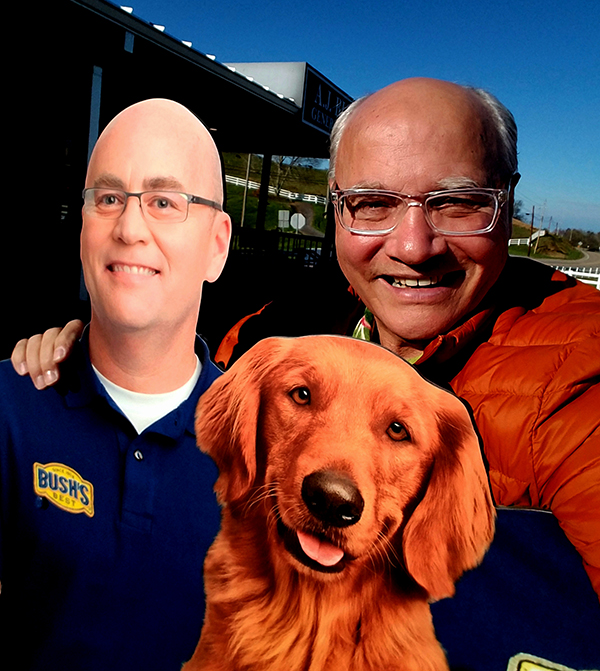 In the early 1900s , Andrew Jackson Bush and his wife, Sallie Bush, opened a general store in the village of Chestnut Hills, Tennessee.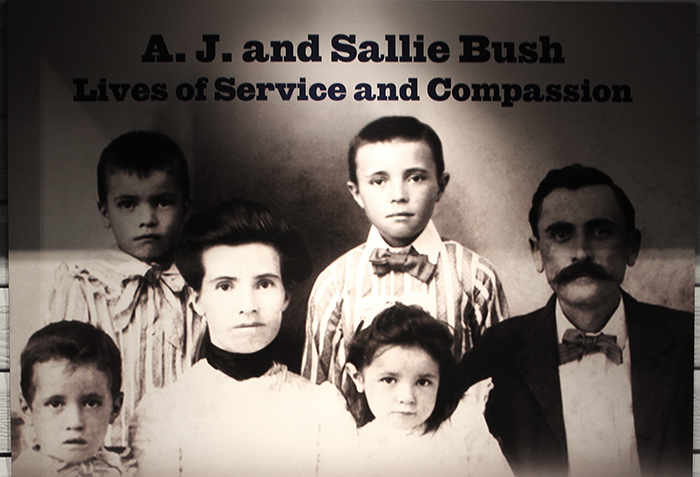 The family also began canning local fruits and vegetables.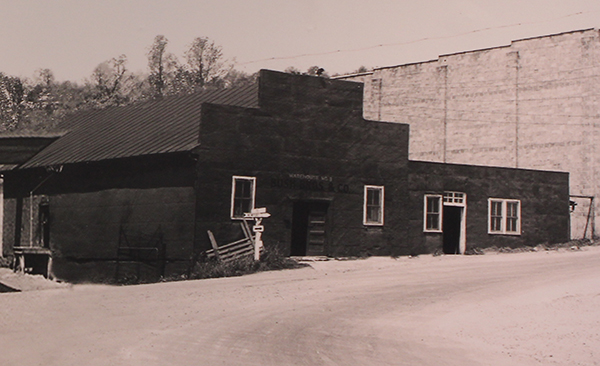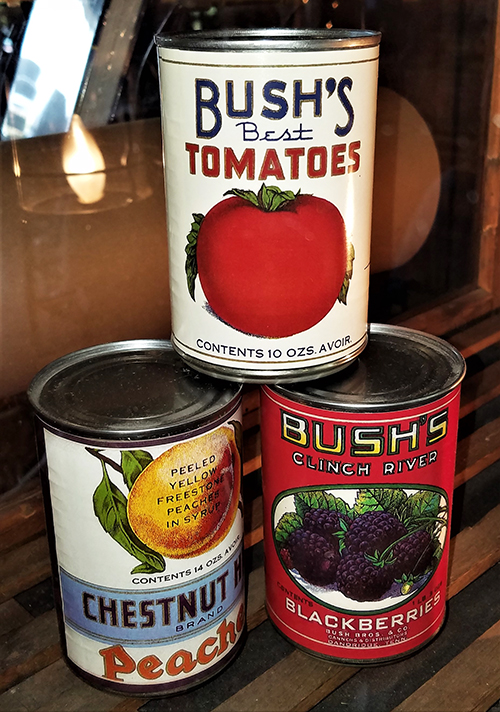 The store sold fabric, thread and sewing notions. Sallie Bush and her mother, Frances Ketner, who lived with them were quilters. Here is a beautiful example of their work, an Irish Chain.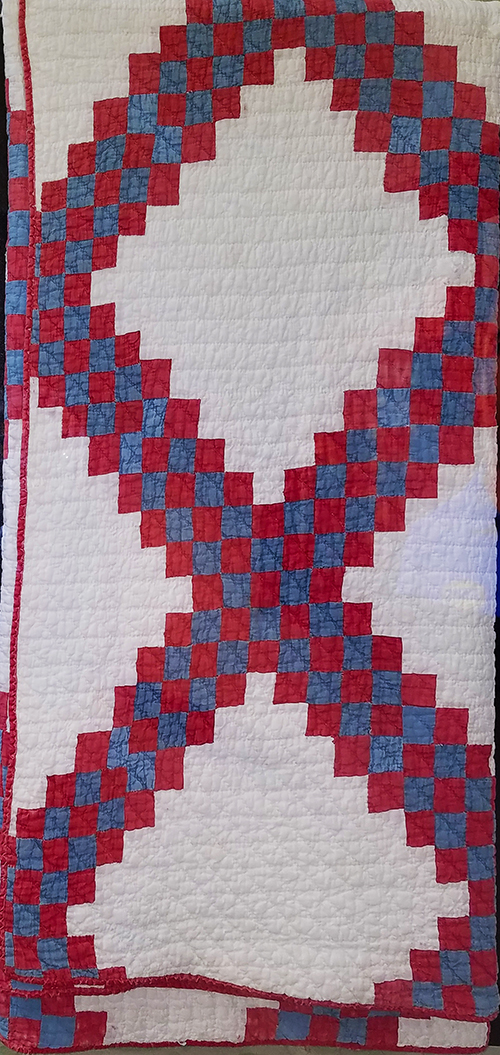 During the Depression, Mr. Bush, his brother and their families decided to add a new product line. This would be a cheaper meal for the millions of hungry Americans: pork and baked beans.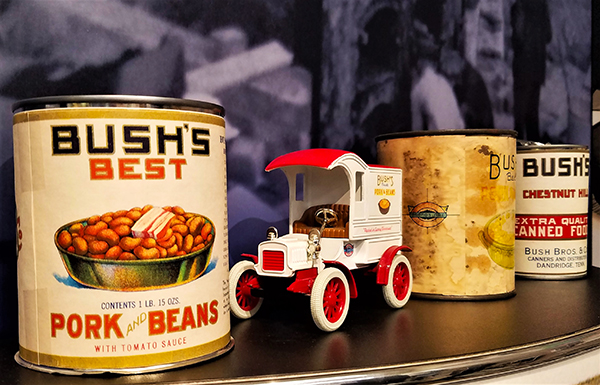 Today, the Bush Brothers Company sells 80 percent of the beans consumed in America! The old General Store is now a museum and a huge addition houses a cafe, store and tribute to the five generations of the Bush family.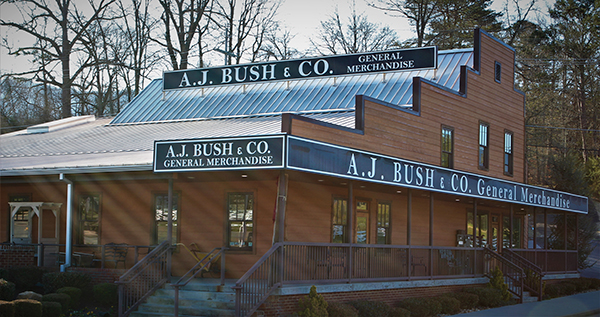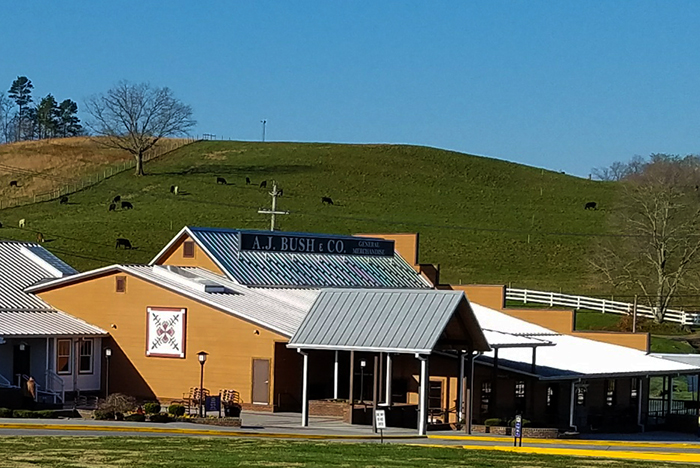 Check out the beautiful quilt block on the side of the building.
Step inside and step back in time.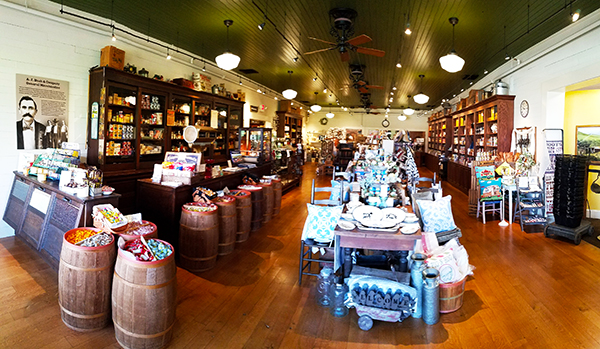 The original Bush home sits across the street from the general store, but it is dwarfed by the massive canning and distribution plant.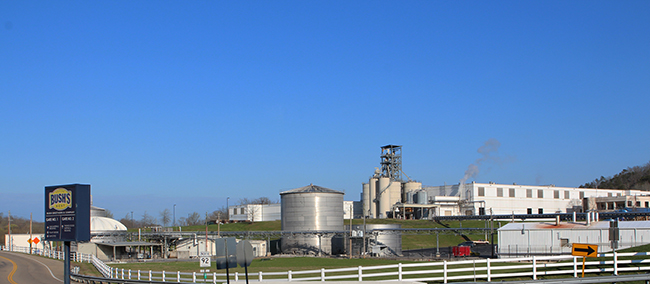 The billion dollar company now has operations in many states and is a great example of how hard work, effort and planned organization can become the American Dream. Thank you A. J. and all the Bushes. Still think the Bush Bean theme song should be Jumping Jack Flash (it's a gas, gas, gas).
_____________________________________________
RELATIVE'S WORK
My grand niece, Adeline Ashby, is just adorable. She is six going on seven and loves to sew. She is so lucky to have a grandmother (JoAnn Ashby) who is a quilter. Look at what Adeline made.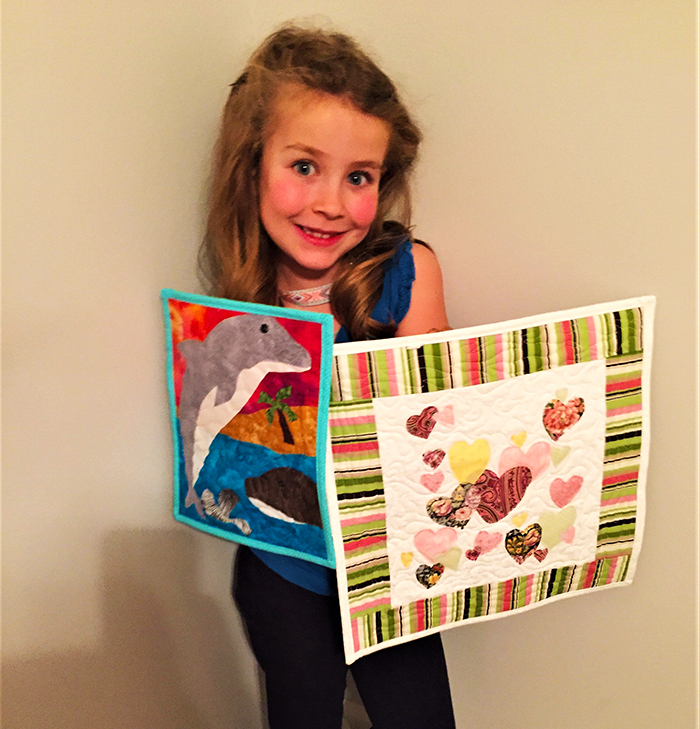 Not to be out done, her handsome brother Parker, 9, created this scenic wall hanging with a little help and guidance from JoAnn.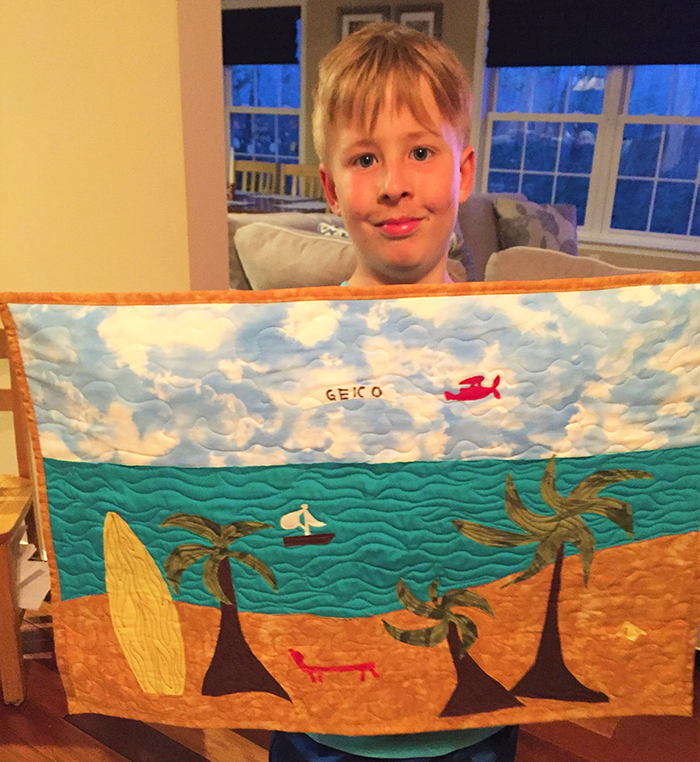 Great job Adeline and Parker!! I am so very proud of you two!
_________________________________________________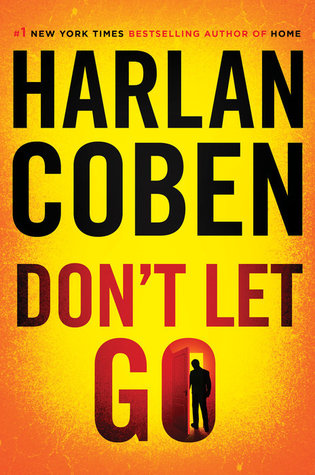 Another great listen while on the road.  I am a Harlan Coben fan and his newest book did not let me down.  I would give this book 5 stars for sure.
15 years after the death of his brother, Leo, and missing girlfriend, Maura, New Jersey detective Napoleon, call me "Nap",  is still looking for answers.  His girlfriend's finger prints show up at a recent crime scene.  I liked the character development and the story line.  There are some really good one-liners that made me laugh out loud while riding in the car.  I liked this character so much that I hope the author writes more books with this character.  I would love that.