I was able to spend 10 days in Paducah for the AQS Fall Quilt Show.

Paducah is a very historic city and I found out this time, my 10th visit to Paducah, there are more things to the city other than the AQS Quilt Show, the vendors, and the National Quilt Museum. Who would have thunk it!
The Ohio River is so beautiful. Look at those wispy clouds.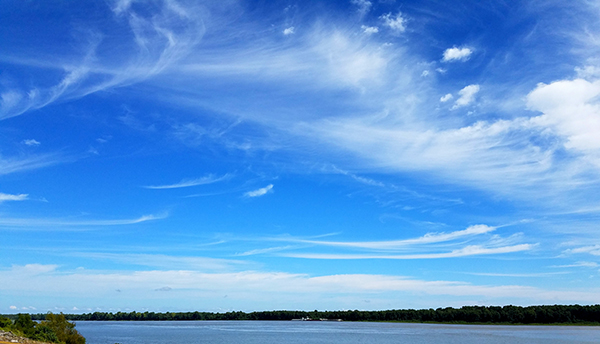 And, you never know who you'll meet on an evening stroll.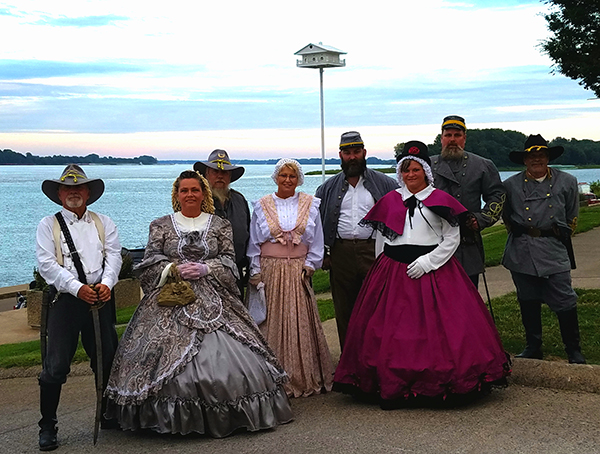 You can get to the city by River Boat,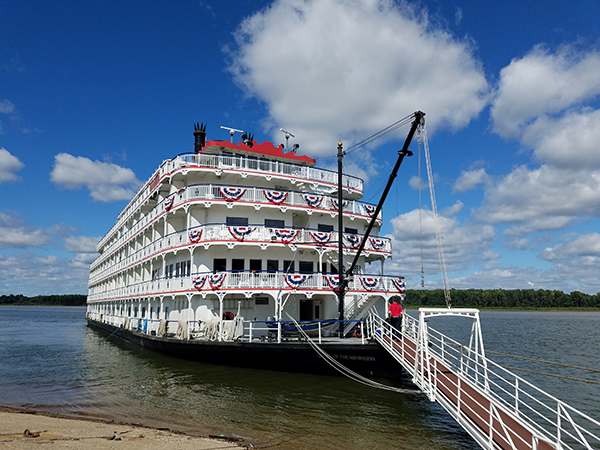 by plane or by train,
or like us and most folks, by car. Paducah has the absolute greatest Welcome Center in the nation. Marvelous.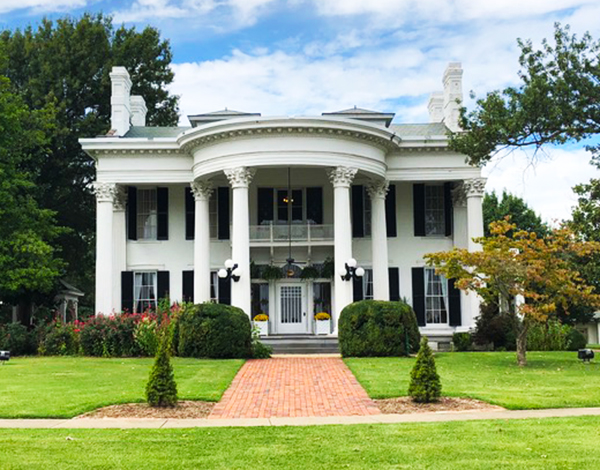 According to Joe, and now I have to agree, Paducah has the world's best tasting doughnuts: RED'S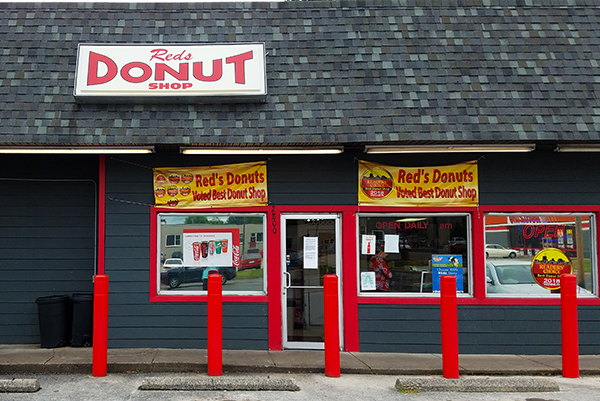 One evening, we were given a private tour of The National Quilt Museum by the museum's CEO, Frank Bennett. What a treat.
Here are just a sampling of the Best of the Best quilts which were on display. Pictures do not do these exceptional works of art justice. You must and you should visit the museum.
Libby Lehman of Houston, Texas created this timeless master piece in 1993. I love Libby and her quilts. Here is "Escapade"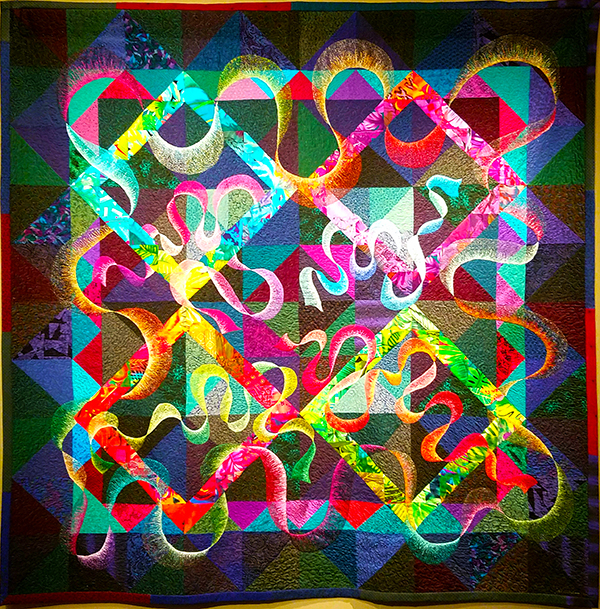 INFINTY by Nancy Ota of San Clemente, CA was designed, pieced and appliqued in 2005. WOW!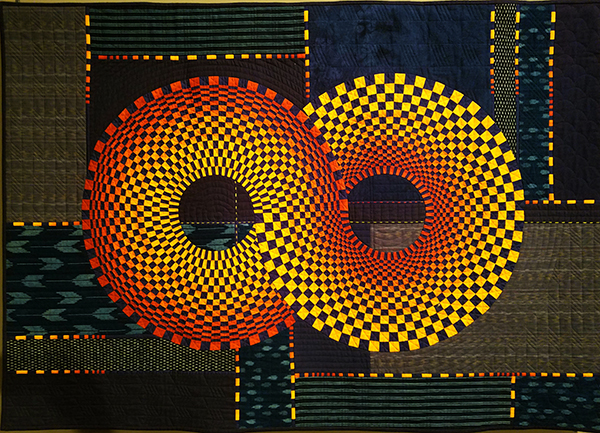 In 2017, S. B. Walsh of Southern Spain painted "Endangered – The Lemur's Tale" which was then quilted by Maria Ferri Cousins of Lincoln, Nebraska. Bravo!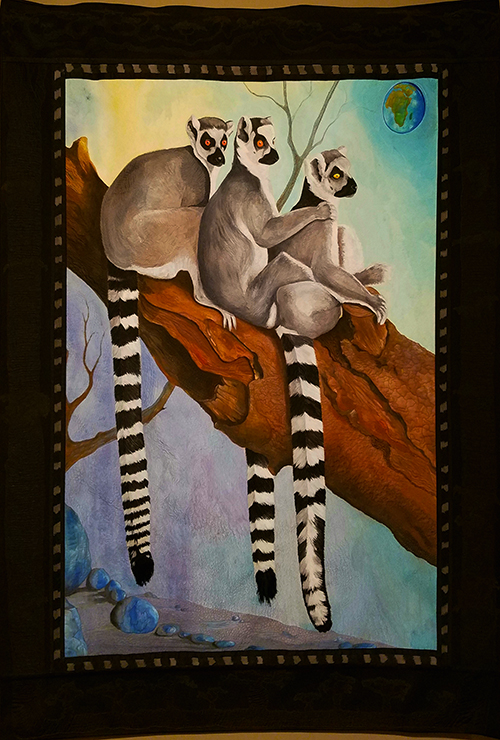 There was one quilt hanging which I had not actually seen in a few years. "Majestic Mosaic" was machine appliqued by yours truly and exquisitely longarm quilted by quilter extraordinaire, Renae Haddidin of Sandy, Utah.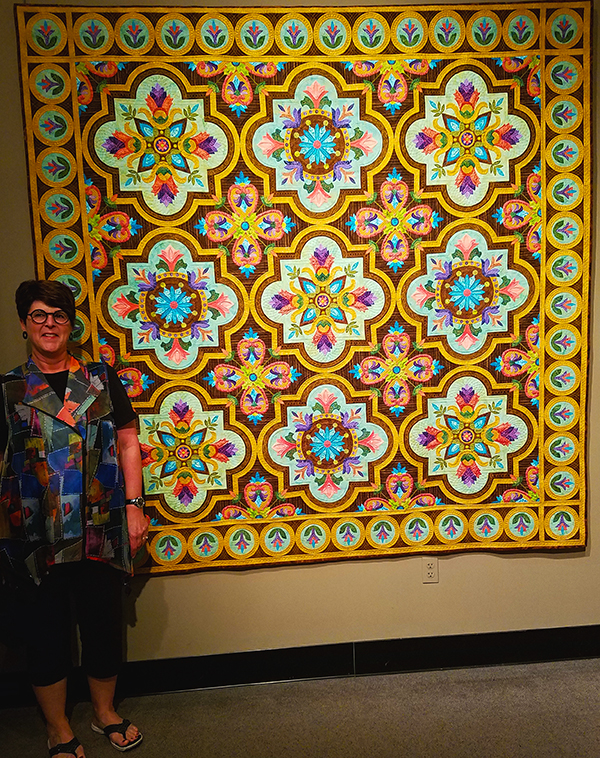 The tour included the air and humidity controlled vault where all of the museum's other great quilts are resting until they  are displayed. I got to visit "Fiesta Mexico", the other quilt Renae and I created, which is part of the museum's collection.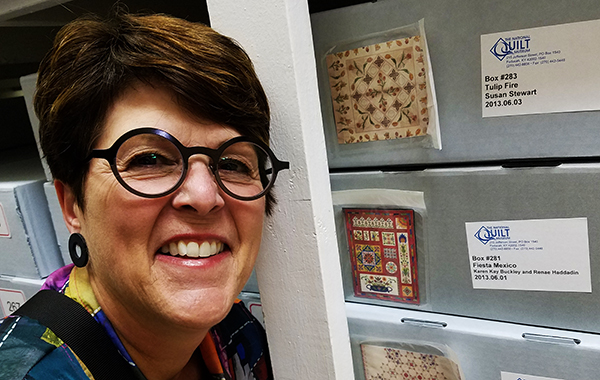 Did I tell you I have a dog! I love this dog!
____________________________________________
STUDENT'S WORK
I just received this photo from Carol Silva.  She took my "Circles Squared" machine applique workshop at Fall Paducah and she's already finished…..binding and all.  Way to go Carol.  Your circles look perfect as do the points on your leaves.  You make me proud.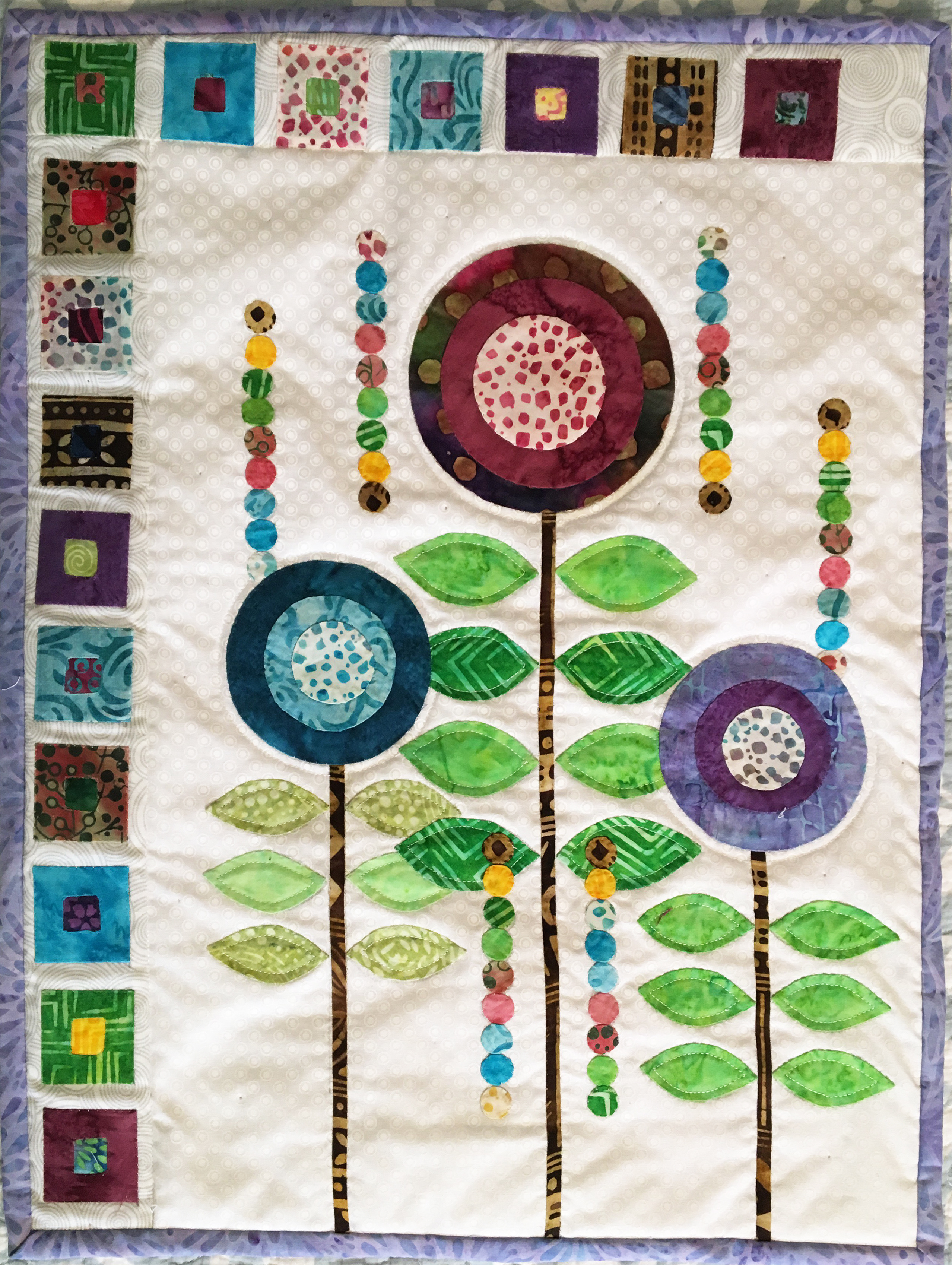 __________________________________________________________
BOOK REVIEW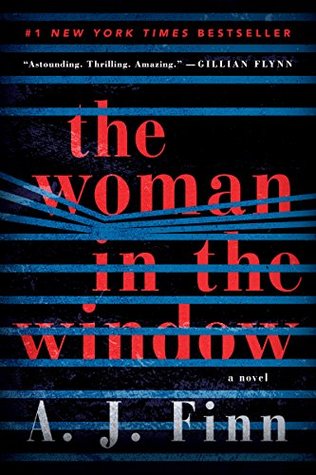 Another long car ride so I listened to this one.  I believe this is A. J. Finns first book.  It is a psychological thriller.
Anna Fox lives alone in her big house in New York City.  She has not left her house in 10 months.  She is getting help for her agoraphobia.  A nice family moves in across the street.  She watches them from her window.  I cannot tell you too much because I don't want to give too much away.  All I'm going to say is that it's a very good read.