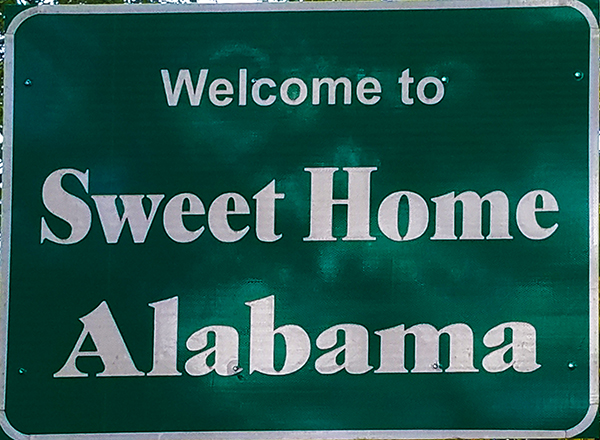 This past week, I was the guest of two fantastic groups in Birmingham, Alabama:  The Birmingham Quilters' Guild (visit their site:  https://www.bhamquilters.com/
and Evening Star Quilt Guild (also check out their site:  https://www.eveningstarquiltguild.org/
My contacts were Linda and Shirley and they were very organized and helpful. Thank you so much ladies! I loved every minute I was in Birmingham seeing old friends and meeting/teaching new friends. Here are some of the members from both guilds at my hand applique workshop.
And, members of the Birmingham Quilters' Guild before my lecture.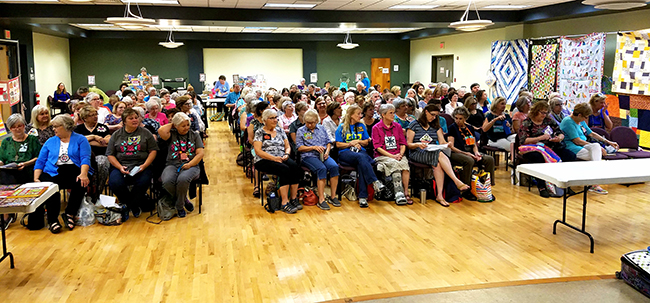 My favorite assistant came to help. Sweet Eve.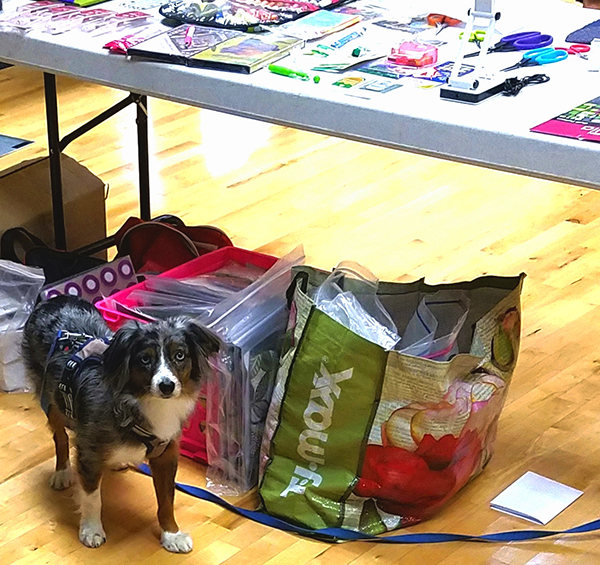 We drove to Birmingham and stopped the first night in Tennessee. Joe wanted to pick up a new guitar, but this one was a bit too large.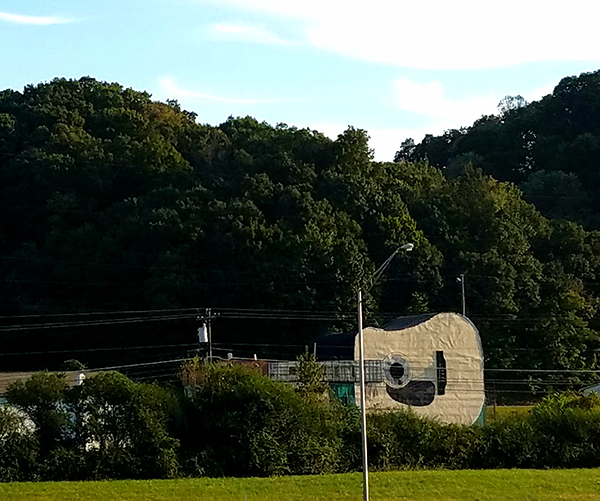 The morning was quite foggy and the dew enhanced my new web sites. Get it?!?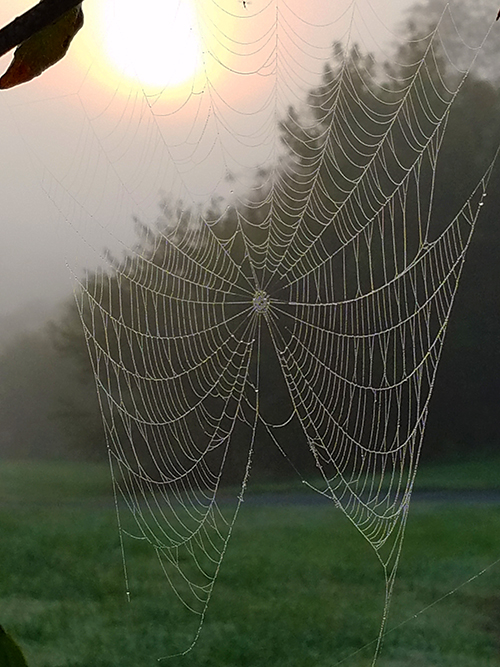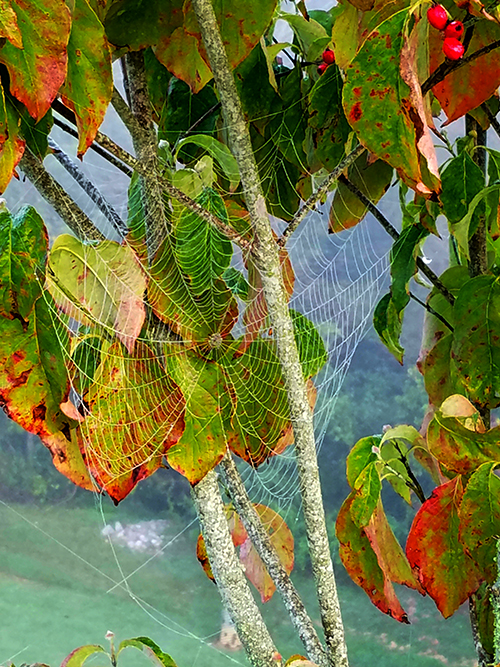 Did I tell you I have a dog??
While in Birmingham, we visited Vulcan Park with it's commanding view of the city,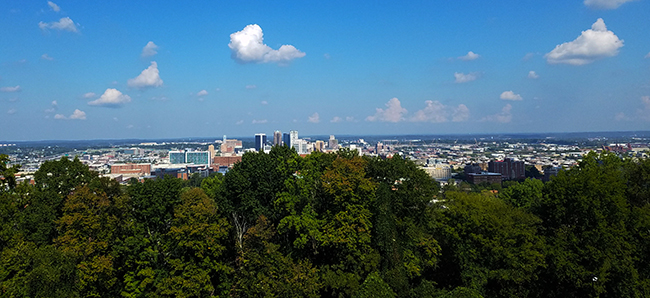 and it's tribute to the city's steel industry: a 100 foot monument topped with the original Iron Man, Vulcan.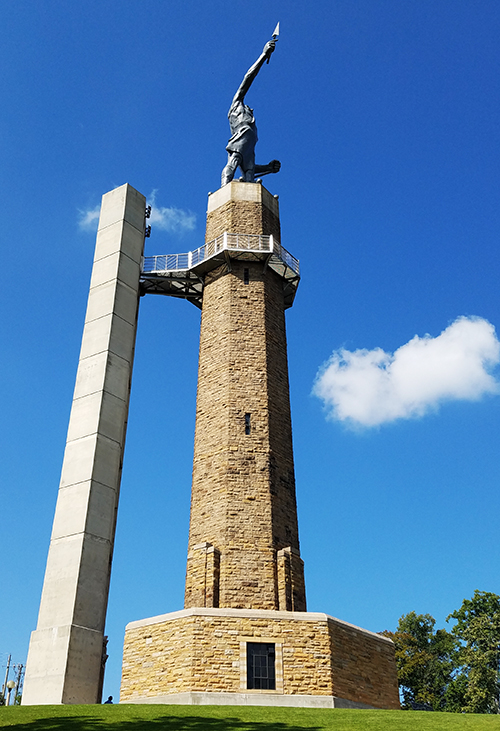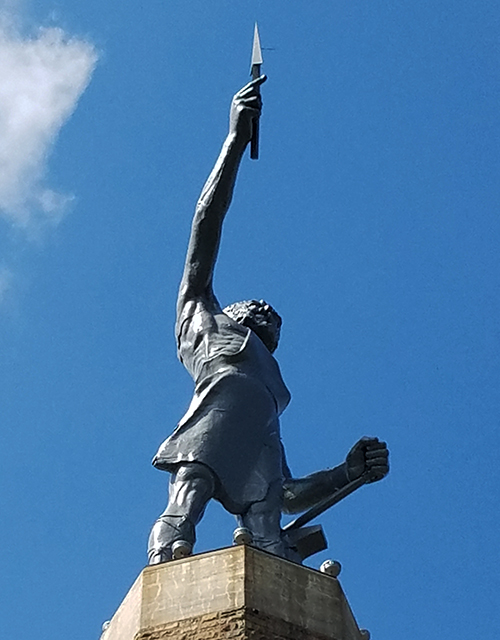 We walked the Rails to Trails path and found these morning glory's.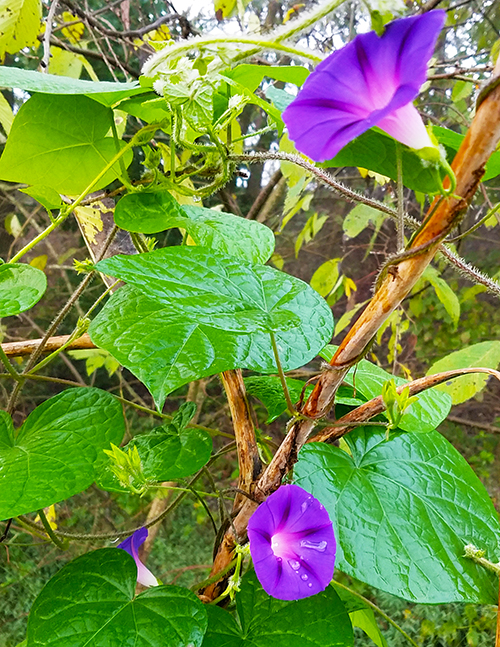 _______________________________
BENJAMIN'S QUILT
I am so happy that I belong to such a wonderfully giving group of people, quilters. A few weeks ago, I received a letter from Becky Phillips from the Coosa Valley Quilt Guild of Sylacauga, Alabama. One of their members, Teresa Espinosa, had decided she was going to make my Fiesta Mexico quilt for her husband Benjamin. As she would finish a block, she shared her progress with her guild members.
This past December, Teresa unexpectedly passed away at the age of 69. She had a Master's degree from Auburn University in Home Economics, loved baking, her church, her husband, her puppies and quilting. Members of her guild went to her home, found the patterns, the necessary fabric and contacted me with a few questions.
Then, they finished her quilt!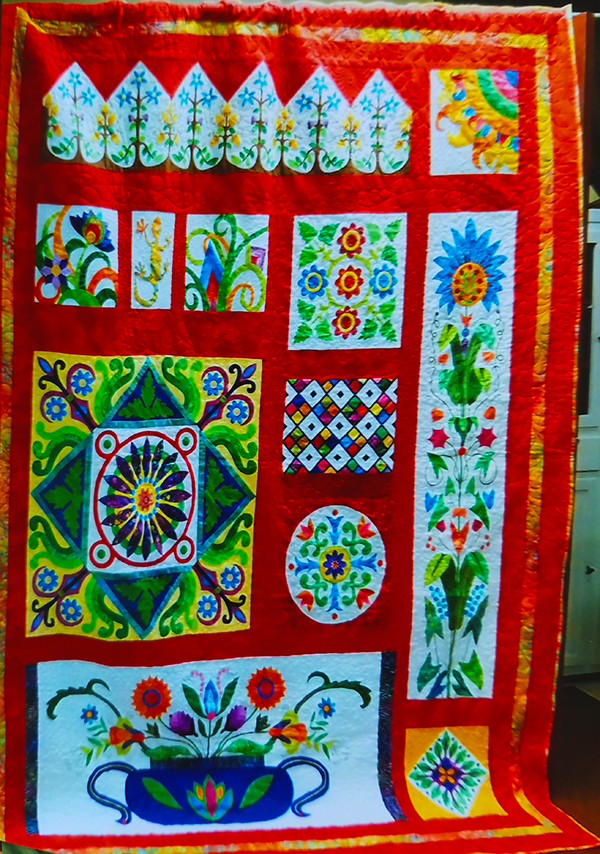 On August 14th, they presented the quilt to Benjamin.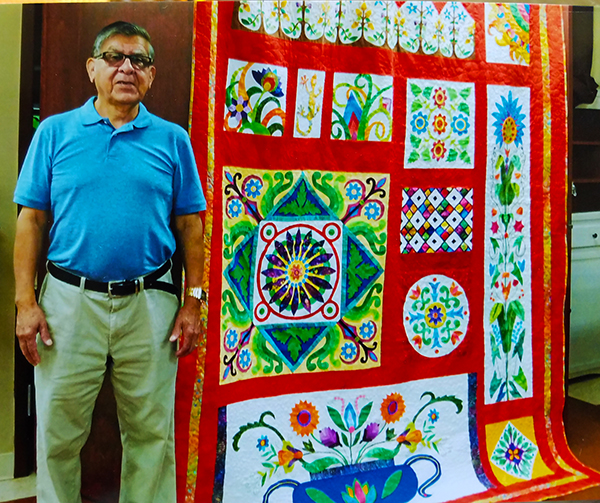 Here are Ann Wright, Bunny Benson, Judy Goodwin, Jane Strickland, Justine Sims, Marion Payant, Helen Tucker, Martha Sherbert and Becky Phillips with Benjamin. You ladies are AWESOME!!!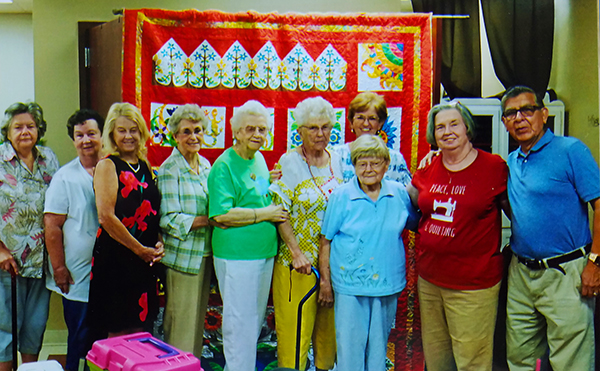 _________________________________________________
BOOK REVIEW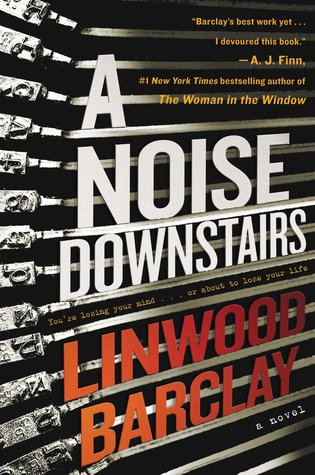 I have been on some long car rides and listened to "A Noise Downstairs" by Linwood Barclay.  I like a good psychological thriller.  Paul Davis, college professor, is leading a normal life.  He sees a friend/fellow professor while driving down the road.  The professor has pulled behind a building and is tossing something in the trash bin.  Paul follows him a little longer and sees two dead bodies in his friends trunk.  (No longer a normal day.)  Good read.  I did not see the ending coming.  It kept me guessing throughout.