My guild, the Letort Quilters, in Carlisle, Pennsylvania is on a mission to document all of the quilts in our county. That is a large task as they are documenting mainly quilts made prior to the 1960's. This past week several guild members came to my house to document some of my antique quilts.  I took photos of some of my quilts and thought you might enjoy seeing them.
This first quilt I wanted to share is in excellent condition for it's age.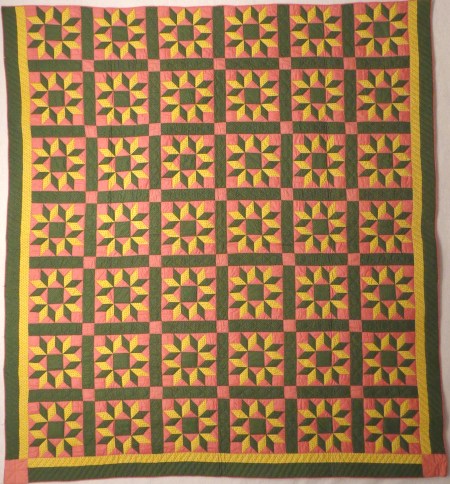 The fabrics are in such good shape.  It appears the quilt was never used.  And the points look pretty darn good!  Not an easy task considering how they worked back then with paper templates.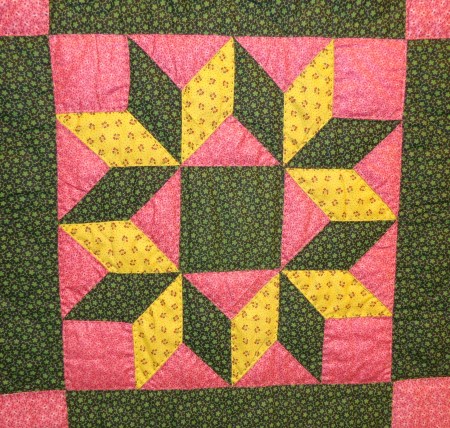 Joe found this Princess Feather quilt top.  Over the years we have collected several red and green quilts.  I think they are my favorites, but honestly, I love them all.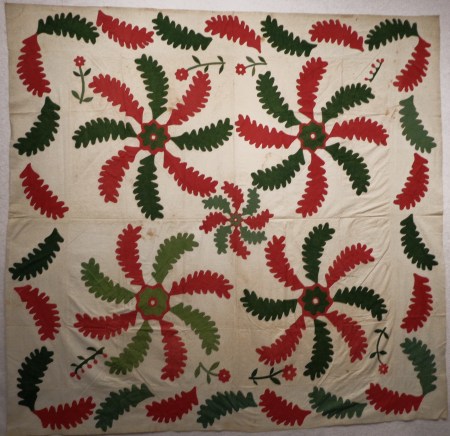 We came across this wonderful hand applique quilt at an antique dealers booth many years ago.  I was intrigued with the design.  I am not positive of the design name but the closest I got to finding a name was the Mexican Flower.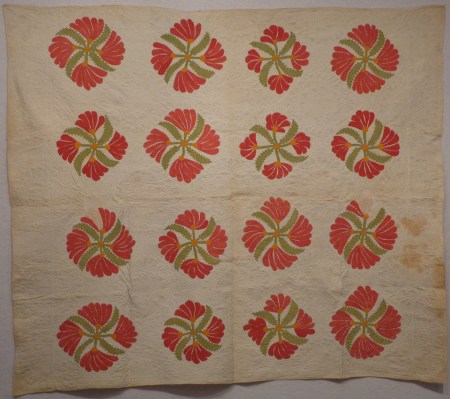 It is interesting how they quilted right over the applique design by following the same quilting as the background.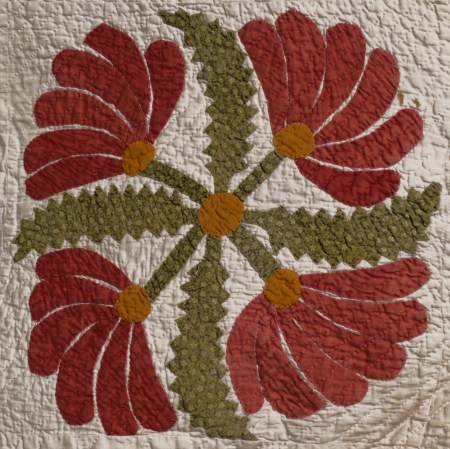 The base design  I believe is a single Irish Chain.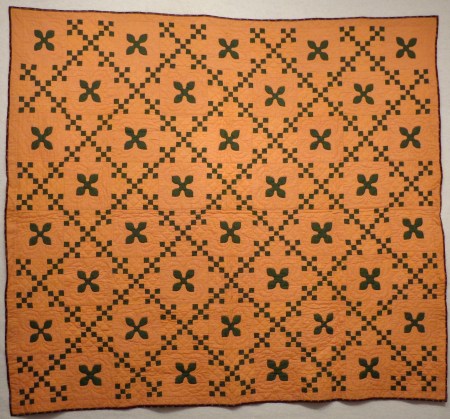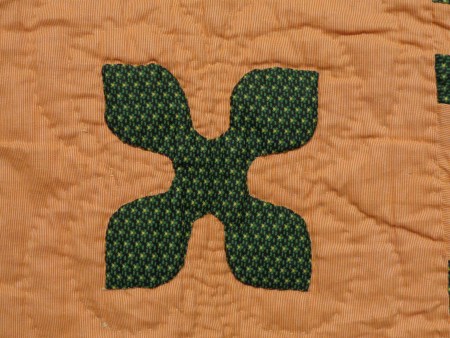 The fabrics in this quilt are unlike any other quilts that I have.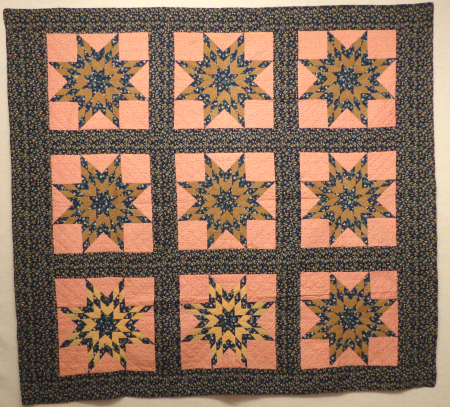 And the stars are nicely sewn.  The points look pretty darn good on this quilt as well.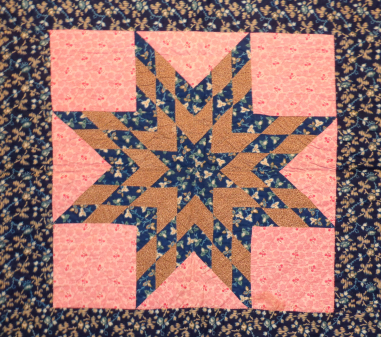 This quilter had a fun collection of fabrics.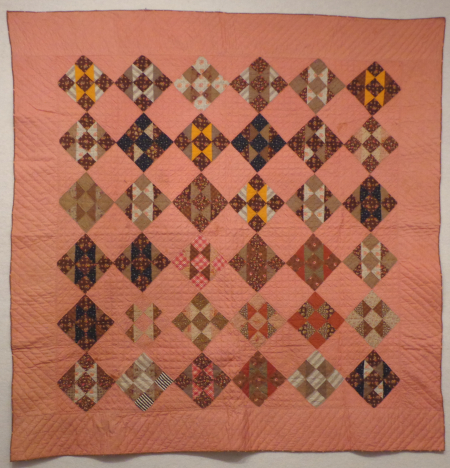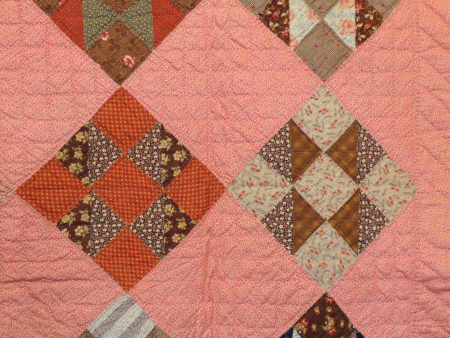 Most of the antique quilts we have were purchased from the owners, flea markets or estate sales.  But, Joe found this one online probably 14 years ago.  It is an amazing 1880's Hawaiian quilt top.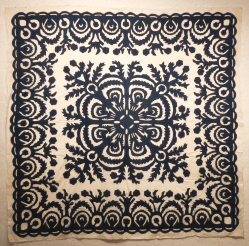 It had some interesting hand stitching along the entire outside edge.  They used a cream colored thread for all of their hand applique.  Today we would match our thread color to our applique so it could not be seen.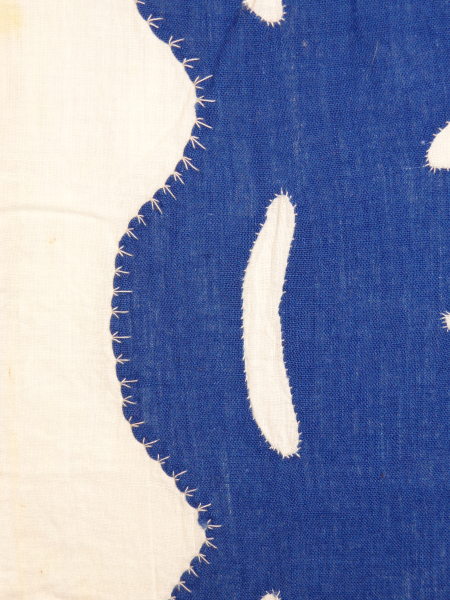 I hope you enjoyed seeing some of my antique quilt collection.  I'm off to Maryland this week to teach for two guilds.  Talk to you next week.