In the bed quilts-hand quilted category the Japanese quilts made a clean sweep.  The designs were eye-catching and the workmanship was impeccable.  The quilt below is called Flowers in Aqa and was made by Kumiko Funaki.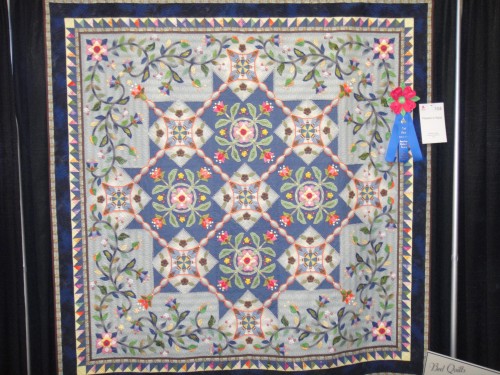 Second place in the same category was made by Hatsune Hirano and the name of her quilt is Harmony.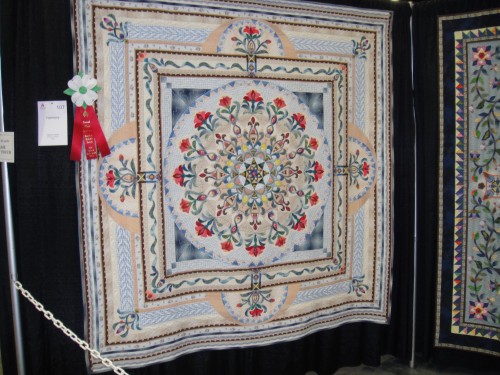 Oh, I loved this quilt too.  It was also a Japanese quilter who made this quilt.  The category she entered was for those who take the plunge and enter the First Entry Into the AQS Quilt Contest. The name of this quilt is Istanbul's Flower and the maker is Hisae Abe.  The hand quilting on this was amazing.  Just to clarify…this is not her first quilt.  It is the first time she has entered this AQS show.  Just imagine what her next quilt will look like.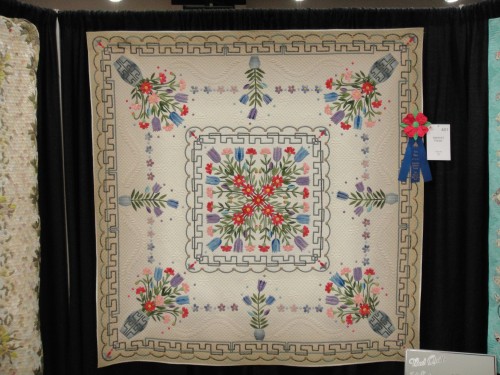 Second place in the same category was awarded to Taeko Shinozaki also from Japan.  All the neutral colored hexagons in the border made this quilt very exciting to look at because of the interesting background created with the hexagons.  The name of this quilt is Blossom of My Life.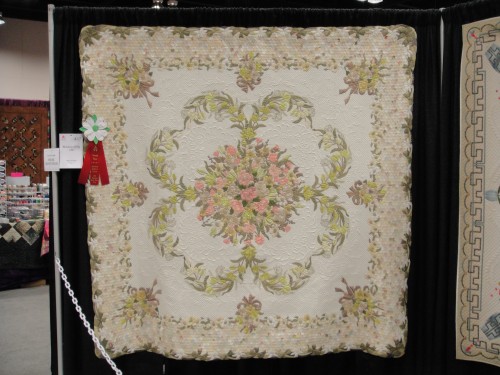 This is another Japanese made quilt named Special Rose. It was made by Fusako Takido.  Amazing!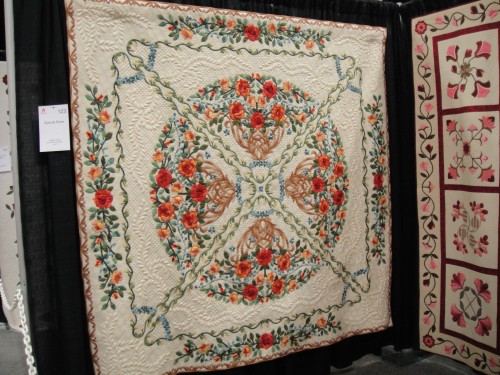 Here is a close-up shot.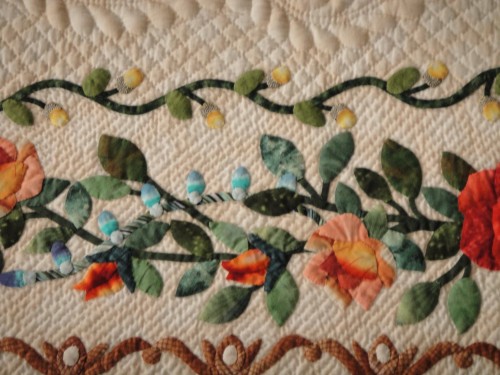 Maybe I should have titled today's blog, Japanese Quilts and Their Makers.  But here is the thing.  I think there were 94 Japanese quilts entered into the show.  They really were fabulous quilts by design and workmanship.
Tomorrow morning I am off to Huntsville, Texas for a show called "Airing of the Quilts".  I'm teaching on Friday and Monday.  The show is a one day outdoor event being held on Saturday.  Here's hoping for good weather in Hunstville on Saturday.