The first week of 2017 was a wonderful driving trip from Carlisle PA to the Endless Mountain Quilt Guild in Sayre, PA. I was a little worried because driving north in Pennsylvania in January usually means cold, snow and ice, but we were lucky and the temperatures soared into the 50s.
The Endless Mountain Quilt Guild is very active and my contact person Linda was great. Here is a shot of the group.  To learn more visit their website at http://www.emqg.org/

Two ladies from the guild brought finished projects from classes they had taken prior to this visit.
Here is Charlotte Stevens with her finished Garden Medley, very nice!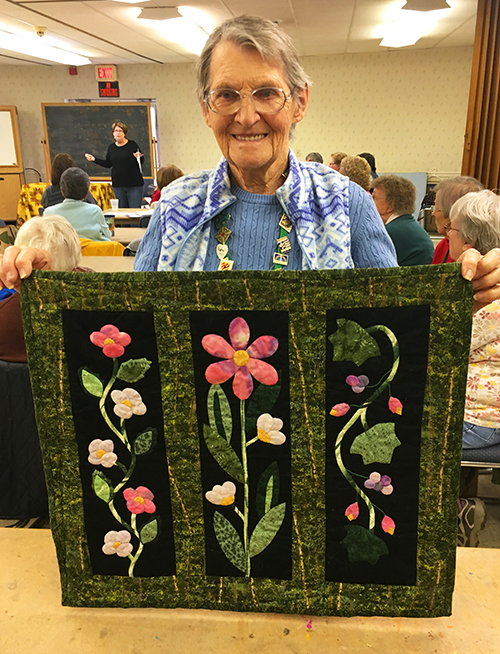 And here is Mary Ann Cleary with here finished Kansas Rose project. Wonderful.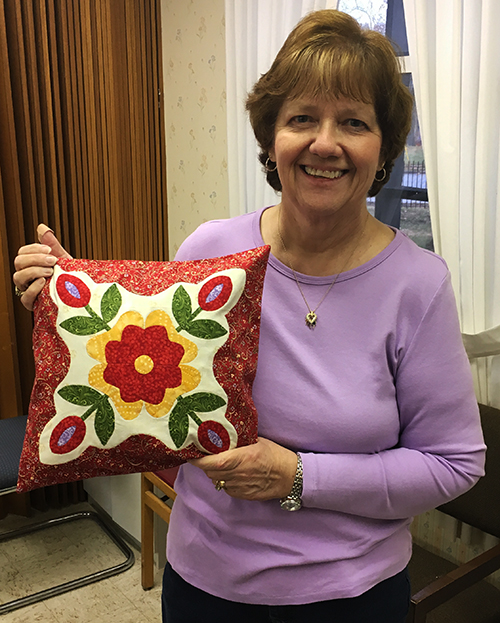 While I was teaching Joe drove out into the countryside and came upon this open field. He said there were four cars stopped and taking photos. See the white dot in the center upper left.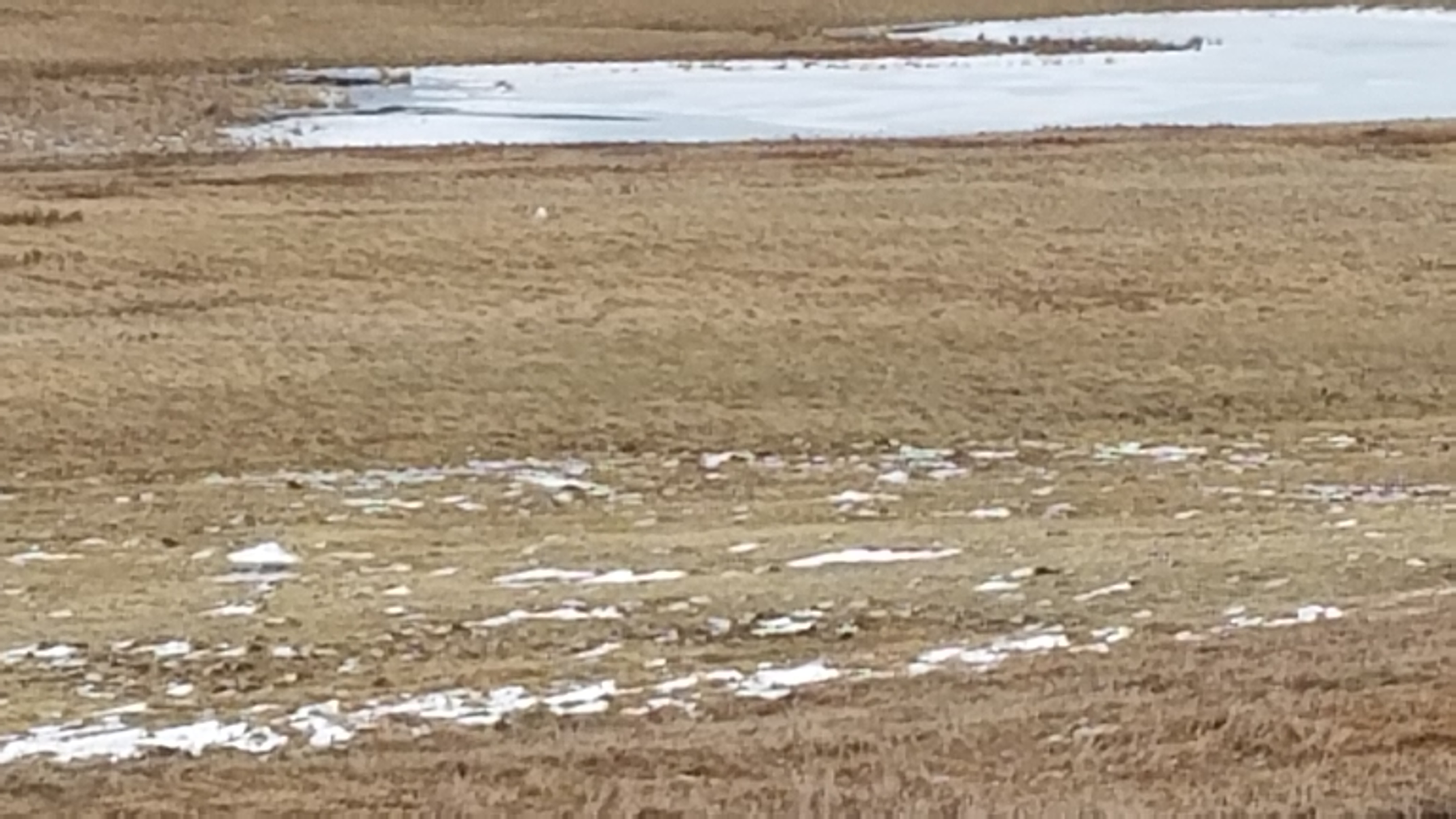 A close-up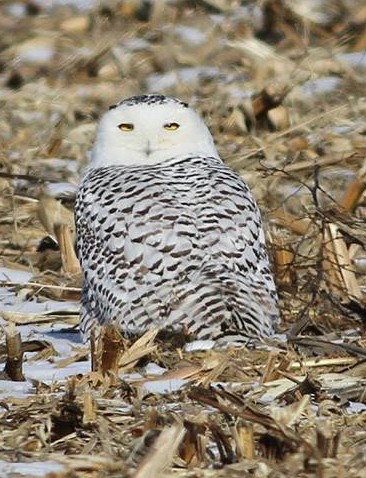 It was an arctic owl which came to freezing cold Pennsylvania for the winter. Joe had seen an article in the local paper and drove an hour through the back-roads of Bradford County until he found it.
On our drive home we came upon Stonestown Covered Bridge. It was built in 1850 by Sadler S. Rodgers, and was magical.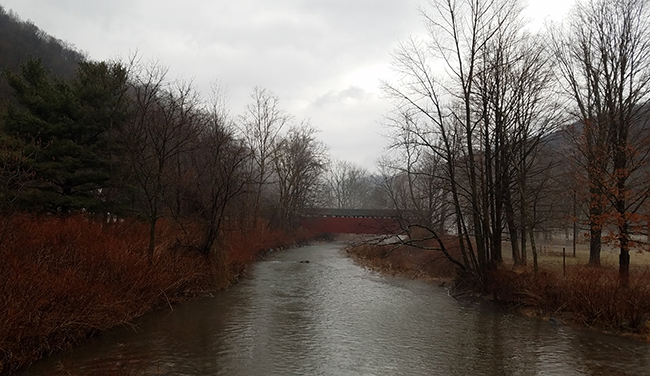 Shrouded in mist.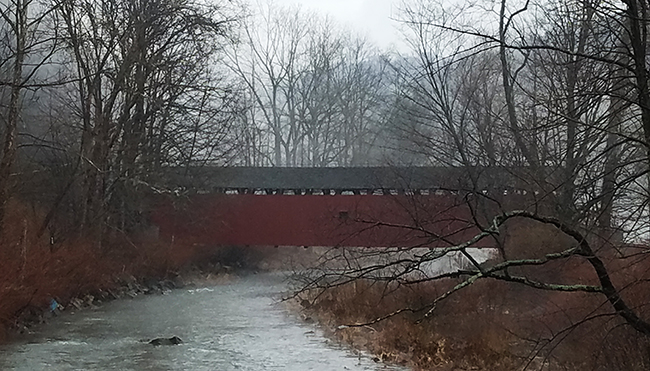 A front view.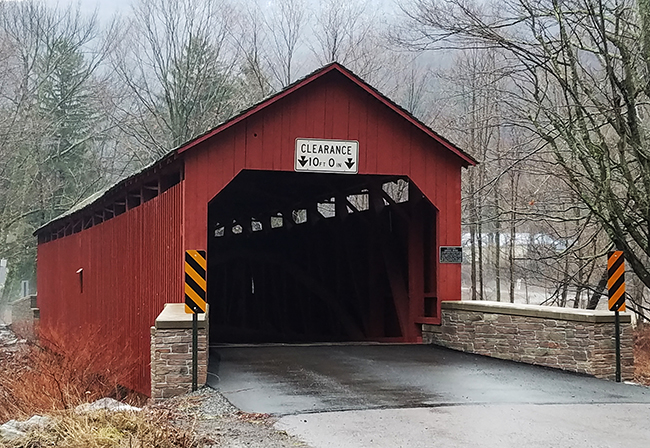 And of course we had to drive through it.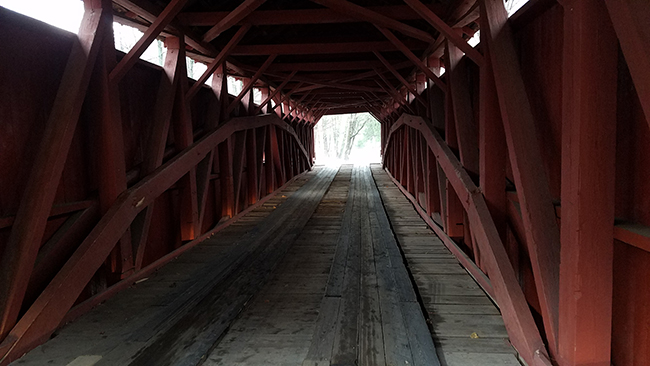 _______________________________________________________
BOOK REVIEW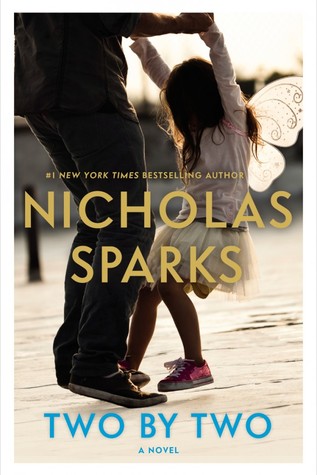 I am a Nicholas Sparks fan.  I think I have read every book that he has written.  I know I've said this before when writing reviews on his books…..I really like that he takes a limited number of characters and really develops those characters.
Russel Green is in his early thirties, lives in Charlotte, NC with his beautiful wife and 6 year old daughter.  He's working as a very successful advertising executive.  He decides to start his own business and his life drastically changes.  Because his business is very slow to start his wife goes back to work and he takes on the "stay at home" dad role.  He's lucky to have his parents and only sister also living in the Charlotte area.  As always with Nicholas Sparks, you might need a tissue or two……
Until next week