Our dear Sasha passed away this week.  She was three weeks shy of her 18th birthday. Almost 18 years ago, when we went to pick a puppy at the breeder, our Vet advised us not to pick the feistiest puppy or the shiest puppy in the group.  But, when we visited and saw the five puppies , one little girl sat shaking in the corner of the sofa. I picked the shiest and we named her Sasha.  Best decision ever!  So glad I did not take the advice of the vet. Below is a photo of  Joe the day we brought her home.  Who could resist that face….Joe's and Sasha's.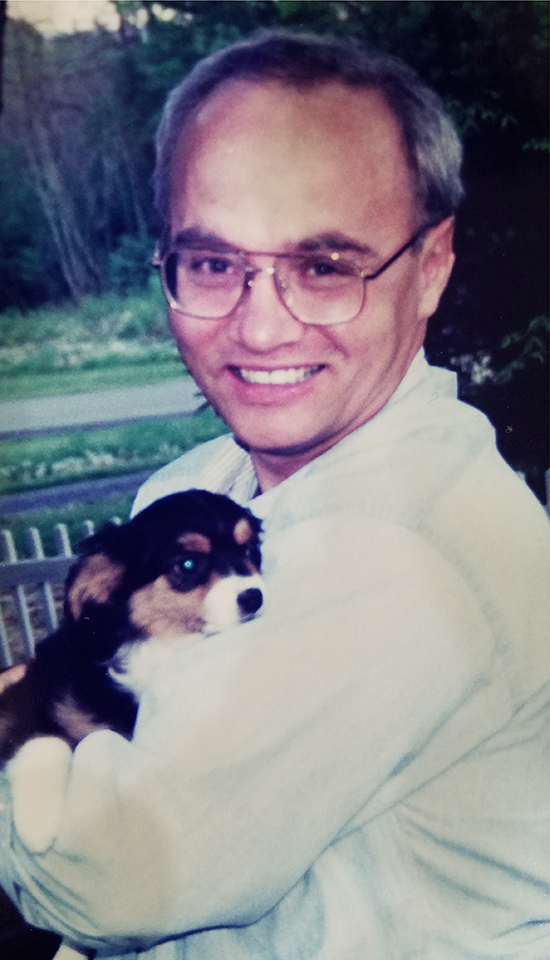 She was the BEST:  Whether fishing with Joe…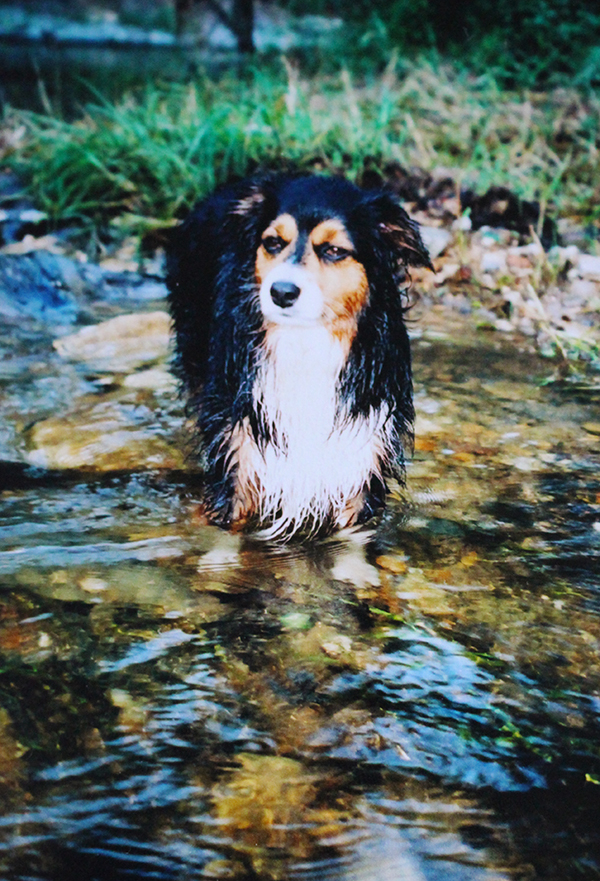 or helping me pick fabric!
Congratulating me on finishing my first marathon….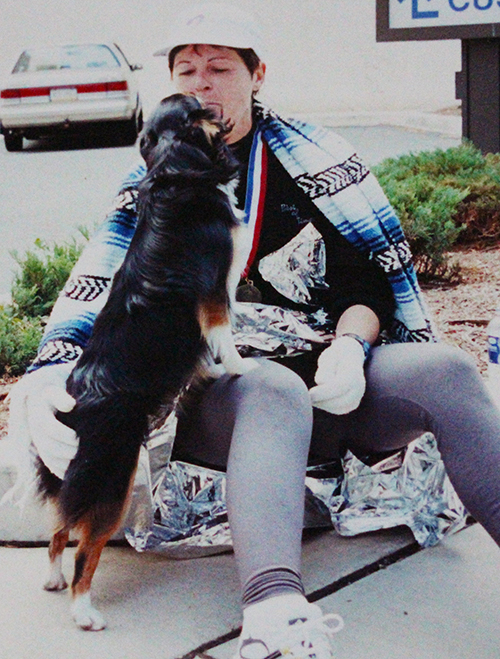 and putting up with her little sister. What a great puppy.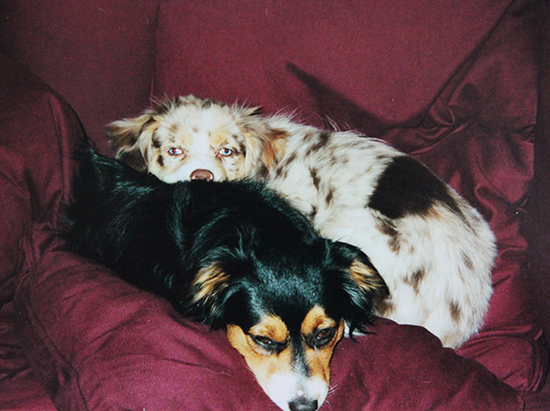 Sasha had a wonderful life. RIP sweet girl.  You will be missed terribly.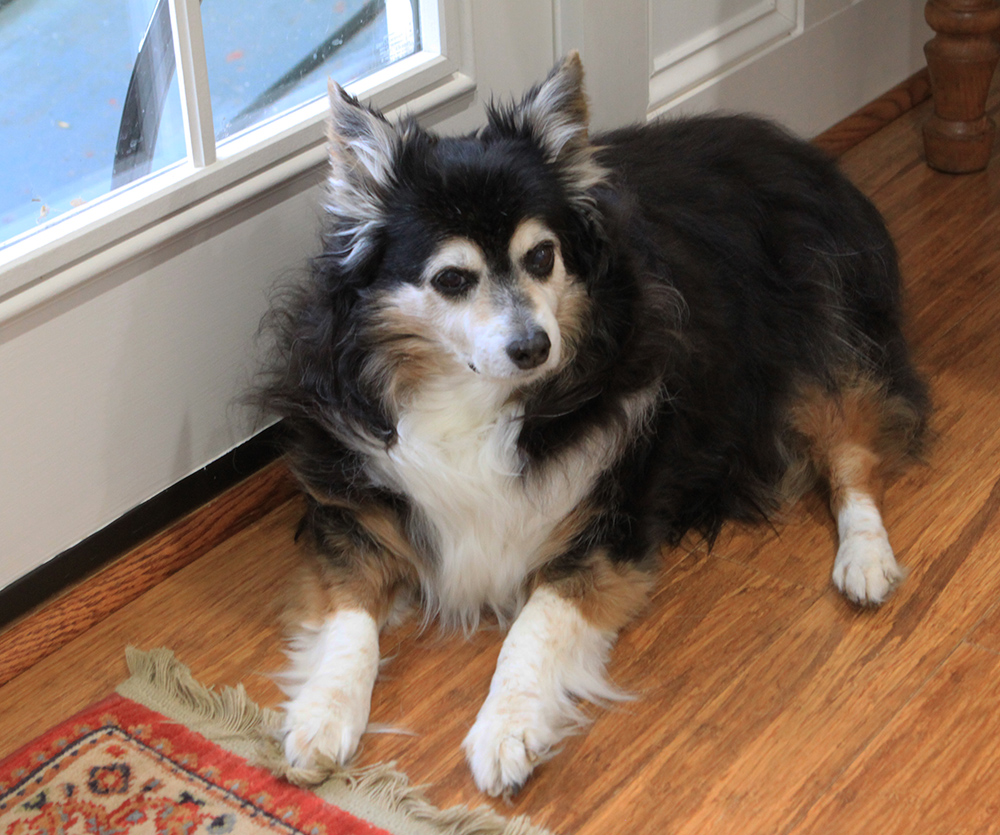 On to good news.  Many of you hear me talk about my friend, Frank Senft.  He turned 98 this week.  Happy Birthday, Frank.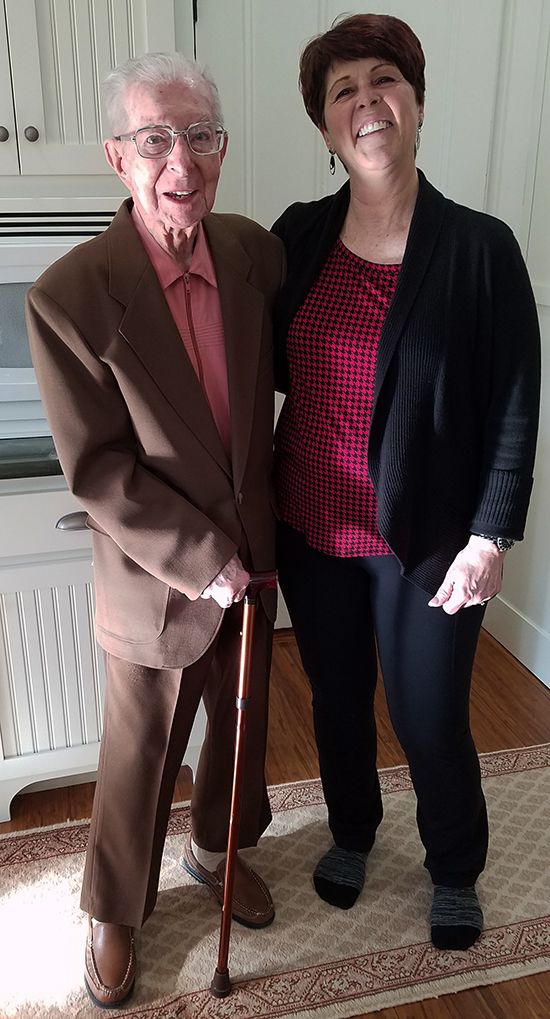 ____________________________________
STUDENT'S WORK
I just got back from teaching at Steve's Sewing, Quilting and Vacuum in King of Prussia….more on Steve's later….  Fay Ann Grider brought a project she made in class with me a long time ago.  Fay Ann and I are not talking about how long ago.  Here is a photo of Fay Ann with her finished, "Pineapple Log Cabin".  Great job, Fay Ann.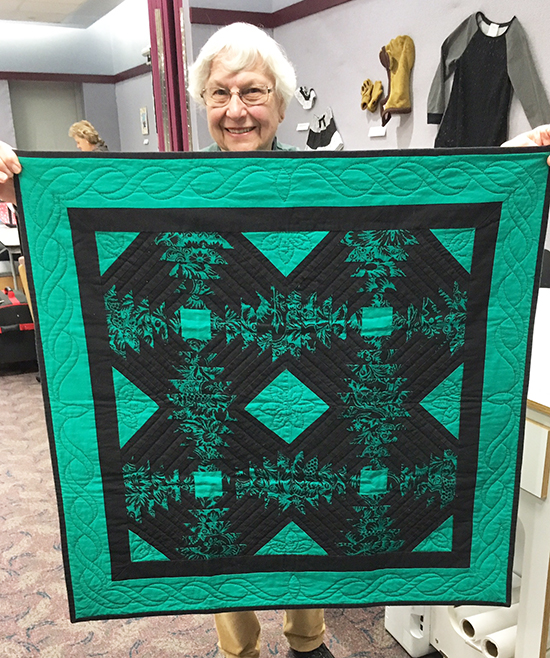 And, in my email I received a note from Anne King.  She took my Fiesta Mexico-Block Three class with the York Quilters Guild in the spring.  She finished her border very differently than mine.  I really like your border Anne.  And the addition of the covered cording is very nice.  Thanks so much for sharing your photo.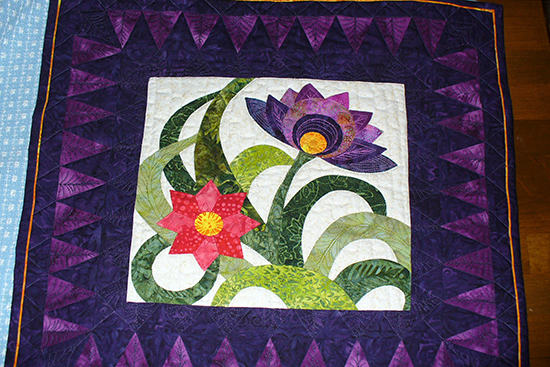 ___________________________________
BOOK REVIEW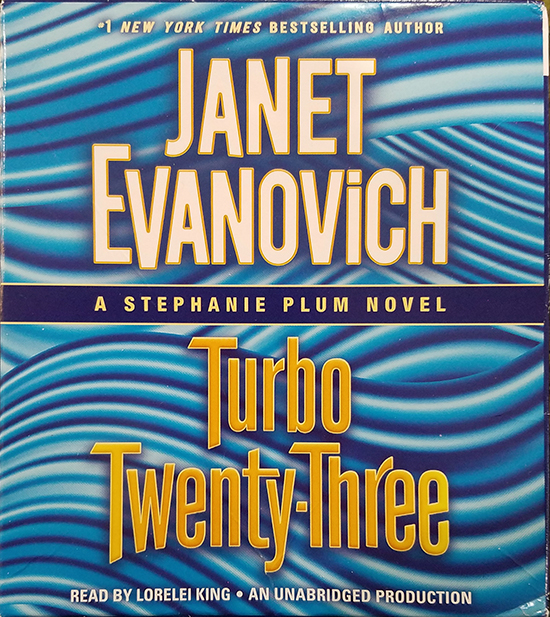 Stephanie Plum and her side kick, Lulu, are at it again: bounty hunting and undercover work. People are being murdered at a local ice cream factory and the girls need to go undercover. And, free ice cream for all. Grandma Mazer is in love again. This time to an octogenarian biker who likes to take her for rides on and off his motorcycle. Could not stop laughing through the entire book. Bravo Janet Evanovich and thanks for the memories.