Recently, I had the great, good fortune to teach at Steve's Sewing and Vacuums in King of Prussia, PA.  If you have never been to the store, it is worth your time to make the trip.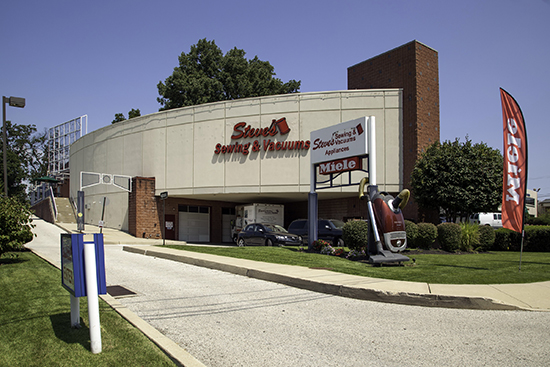 One of the employees I spent time with was Lou.  She is the marketing director.  As I have mentioned in previous blog posts, I really like working with organized people and Lou is one of those.  She helped to make my trip easy and relaxed.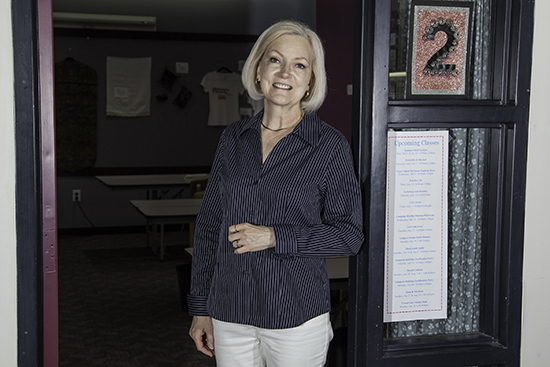 I also did a lot of correspondence with Liz.  Another bright smiling face in the store.  And, check out all the sewing machine accessories behind Liz.  One very well stocked store.
In addition to selling sewing machines, and so much more, Steve's carries some appliances.  This actually benefits the students, teachers and employees as Steve had lunch brought in for everyone.  Very nice.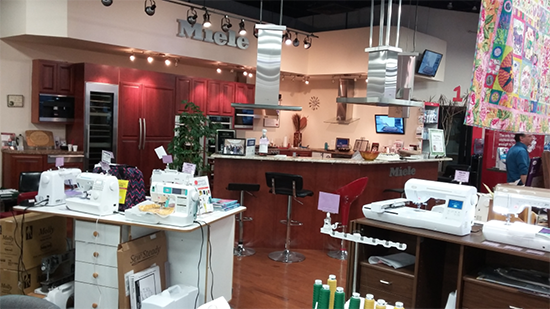 Then you see Karen's bright smiling face as she stands in my favorite part of the store….the fabric.  The shop has a very nice selection of fabric and notions for quilters. Good news for me….fabric was on sale while I was there.  Guess what?  I did make some purchases…..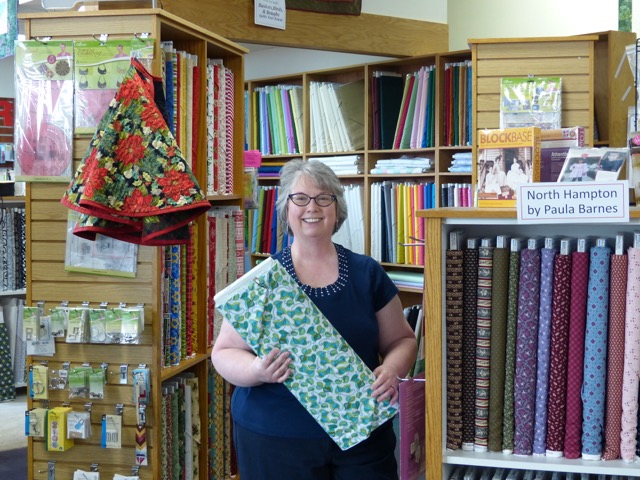 And then, of course, there is Steve.  Apparently crowned king/queen/princess of the day, he demonstrates at the machine while wearing his tiara. Love people who have a sense of humor.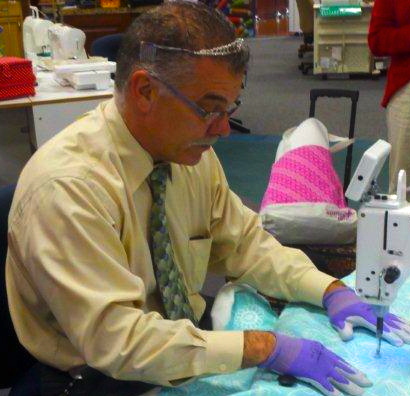 It would appear that they are all having a fun time in the store.
___________________________________________
BOOK REVIEW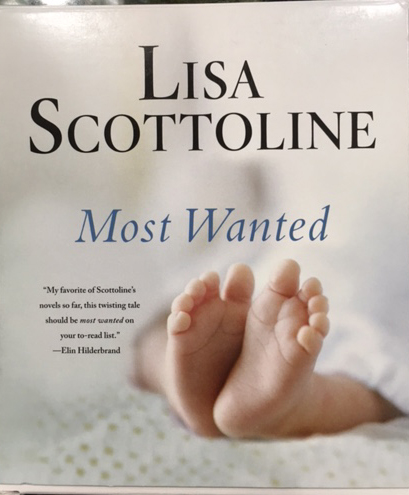 As I'm preparing a lot of applique edges for a new block, I listened to the Lisa Scottoline book, "Most Wanted".  It was great to keep my mind occupied while I was preparing edges, as this is a very mindless job.  But, preparing the edge…….worth every minute.  The book is about a young couple, Christine and Marcus who cannot get pregnant and decide to use a donor.  The donor's name is unknown but they have seen his picture and know some background.  During Christine's baby shower, the TV is on in the background and Christine sees someone who looks like their donor and he is accused of being a serial murderer.  I was intrigued as I listened to the story unfold.