Just arrived back from a very enjoyable trip to Indiana.  It started with the Raintree Quilters Guild in Evansville, Indiana.  To find out more about the guild go to http://www.raintreequiltersguild.org/  What prompted this trip? My guild contact, Irene, had taken my "Borders By Design" workshop in Houston and really wanted me to come to her guild to teach that workshop, lecture and some additional workshops.  Thanks to Irene for being so very well organized.
Here are some of the ladies hard at work in this great space.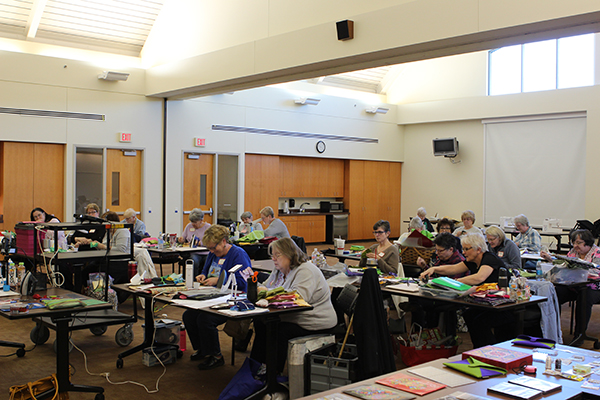 This library had a wonderful children's section. It is no wonder I saw hundreds of children visiting. What a great place to read and learn.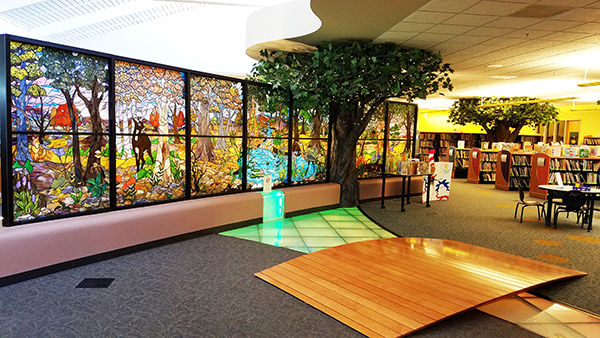 A close-up of the stained glass.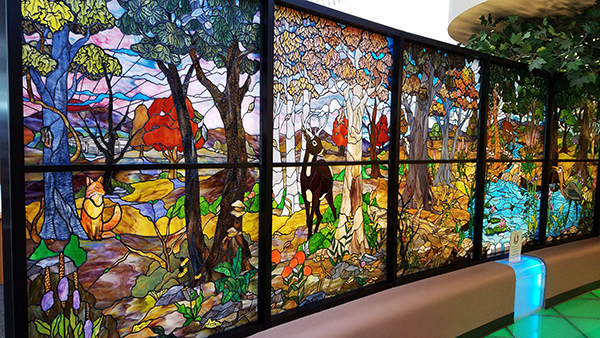 The ladies suggested I stop by one of the local quilt shops.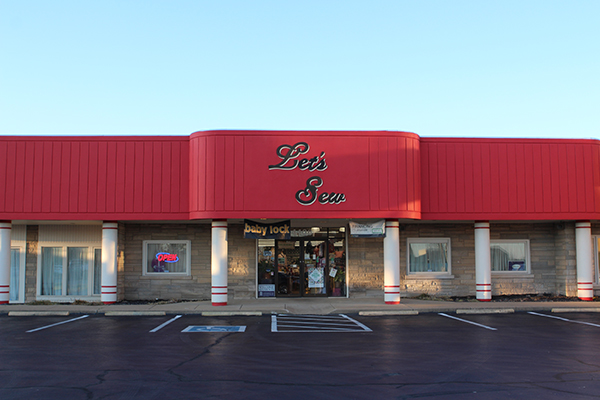 And, I am so glad I did. Not only did they have a great selection of fabric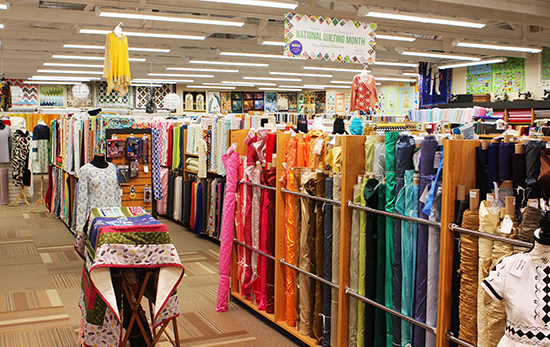 but they also had buttons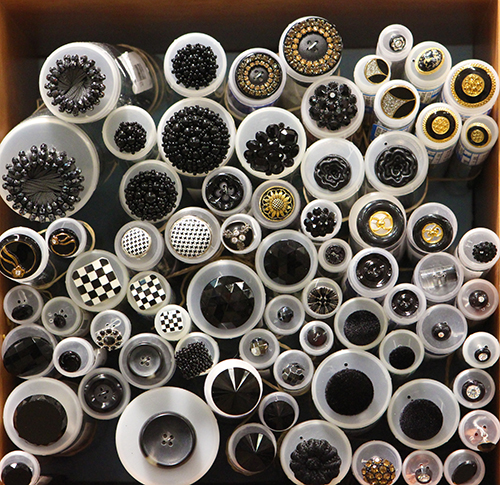 buttons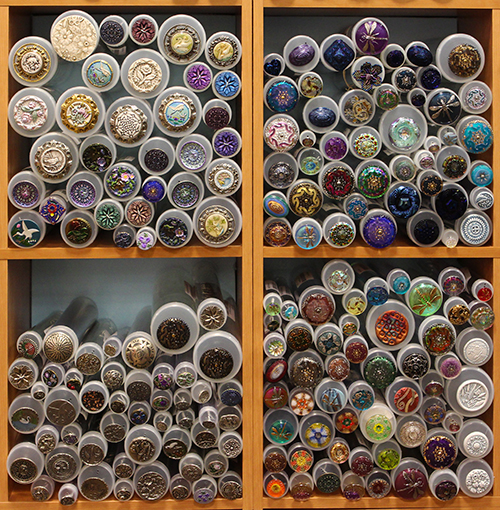 and more buttons!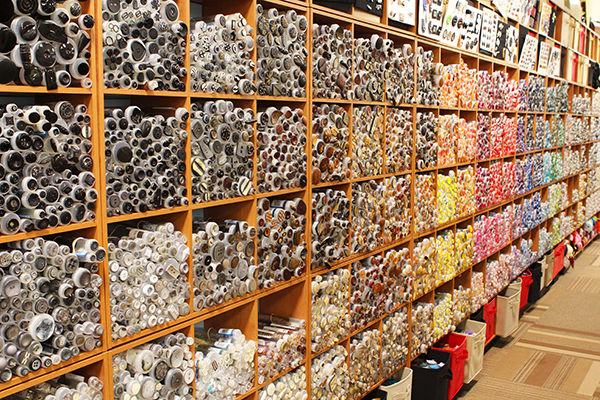 Over 20,000 buttons. Wow! They also had "Washington" as the shop mascot.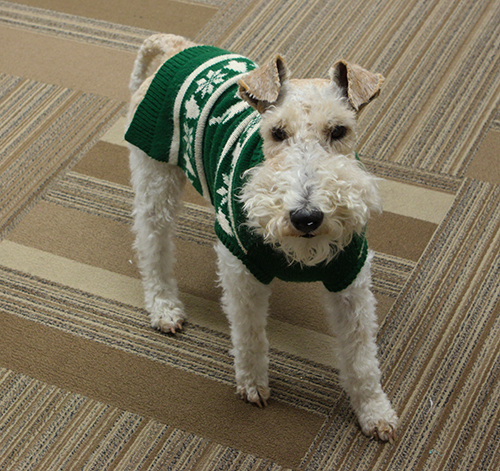 Newburgh is the oldest town in Indiana and sits on the Ohio River. We spent one evening there and watched the barges as the sun was setting.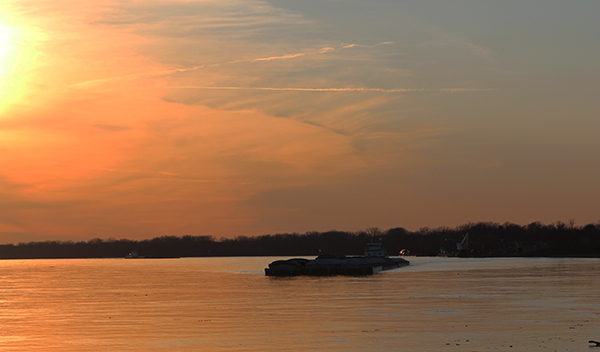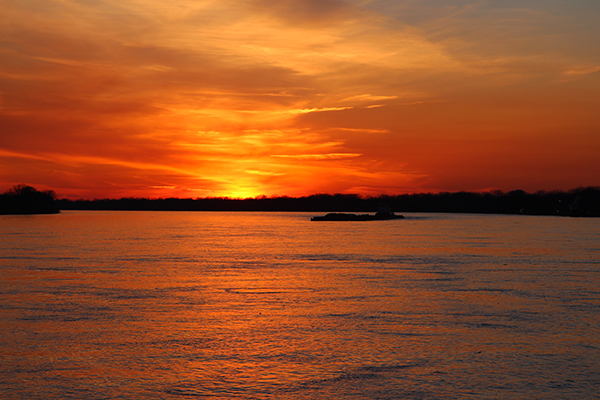 On a walk, we met "Baxter", a miniature Australian Shepherd puppy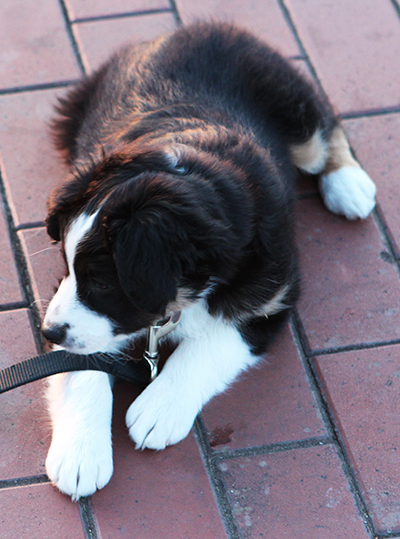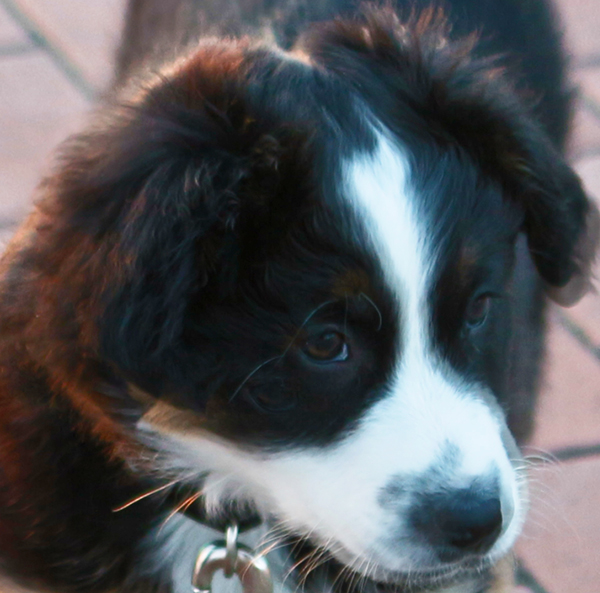 Morning walks showed that spring was in the air and the local male geese and ducks were trying to show their prospective mates who was best in their field.
Who had the greatest wingspan…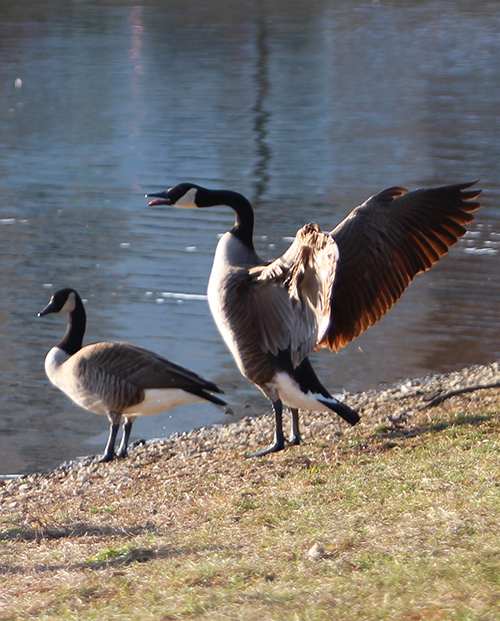 Who was the fastest….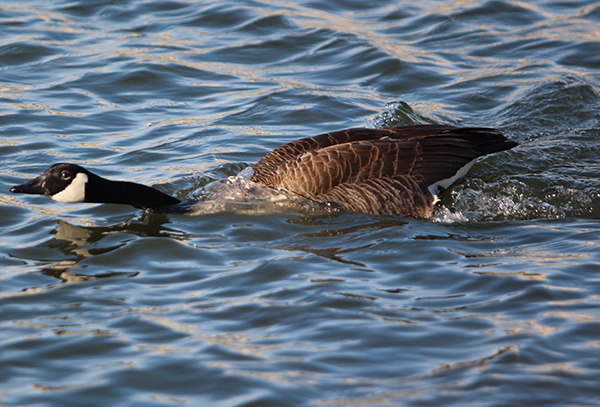 Who had the best hair cut….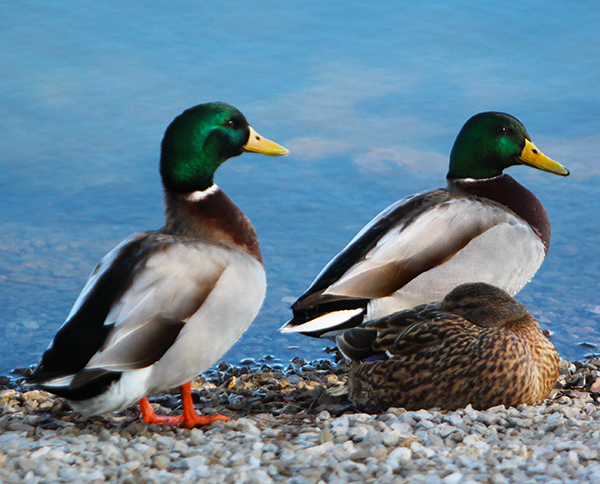 Who had the best buns…..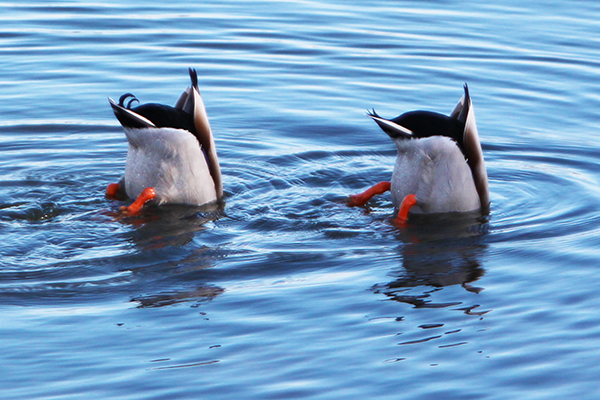 and who had the longest tongue?!?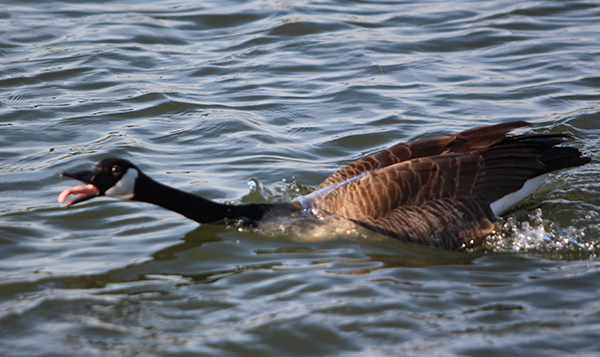 The next stop was Wabash, Indiana with the Sew Pieceful Quilt Guild.  Another fabulous group of ladies.  Modena was my guild contact and she was also very, very well organized.  The guild met on the lower level of the Honeywell Center in the 1940s roller skating rink room.  It was my first time to teach on a skating rink and it really was a great room for the workshops.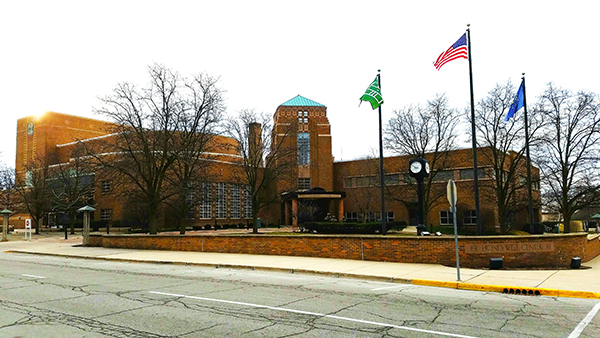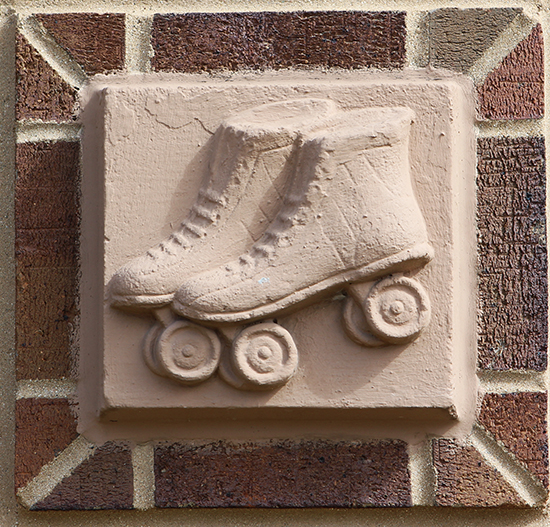 Here is Modena with her Majestic Mosaic block. Good job!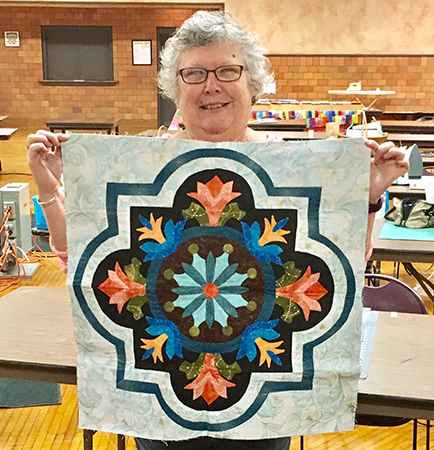 Wabash is a very historical town: home to the first electrified courthouse; home to Mark Honeywell, inventor of the thermostat and the founder of the Honeywell Corporation; and hometown favorite Brenda Gail Webb, better know as Crystal Gale. And, rest assured, the town and all the great people we met did not "turn my brown eyes blue."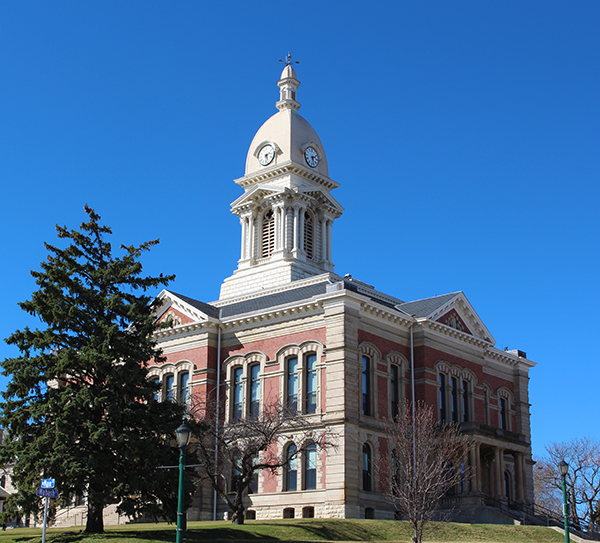 At both groups, the ladies in my classes were enthusiastic about learning.  I love being around positive, enthusiastic quilters.  It makes my heart sing. Thank you so much ladies.
____________________________________________
BOOK REVIEW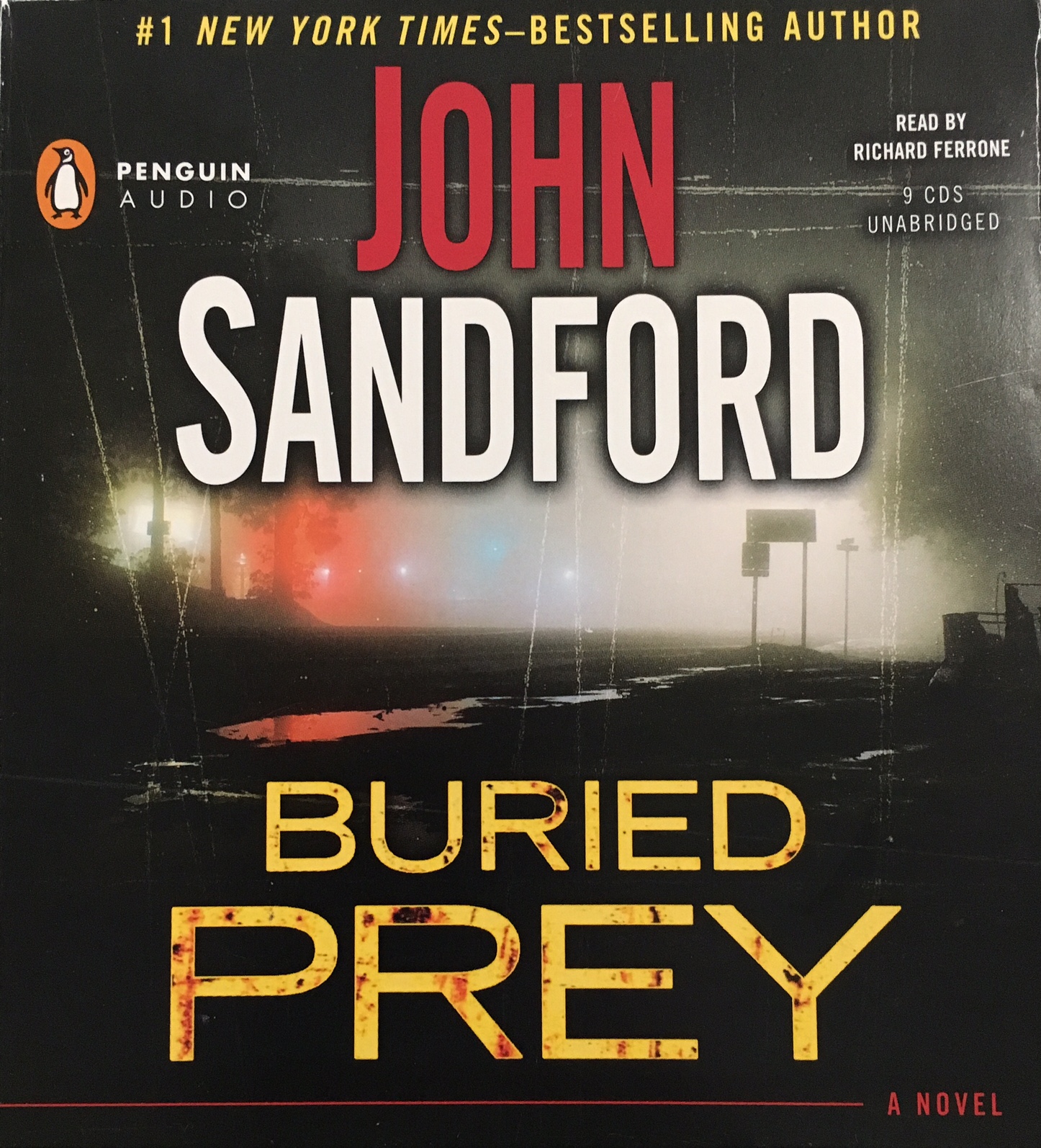 On the long road trip to Indiana, we listened to "Buried Prey" by John Sandford.  It has been quite some time since I read a John Sandford book.  The story takes place in Minnesota.  A section of the city is being torn down for some new development.  Two bodies are found.  Lucas Davenport knows just how long those bodies have been there….he remembers it well.  Lucas needs to find the truth this time.  Good plot twists and enjoyed the reader, Richard Ferrone.