After leaving Cape Cod, I headed north of Boston to the Wakefield and Reading area to teach for the Nimble Thimblers. To learn more about this guild, visit http://ntquiltguild.com/index.html
Here are the ladies during a our applique class.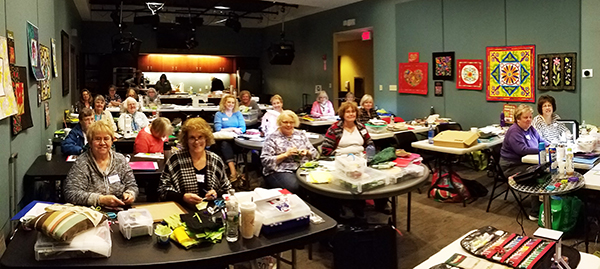 This guild was small but such a great group thanks, in part, to it's program co-ordinator,  Barbara.  Besides the wonderful ladies, there are two things I will never forget about the guild: They had the best, largest hospitality table EVER! And, that Janet Columbus had finished my Fiesta Mexico pattern.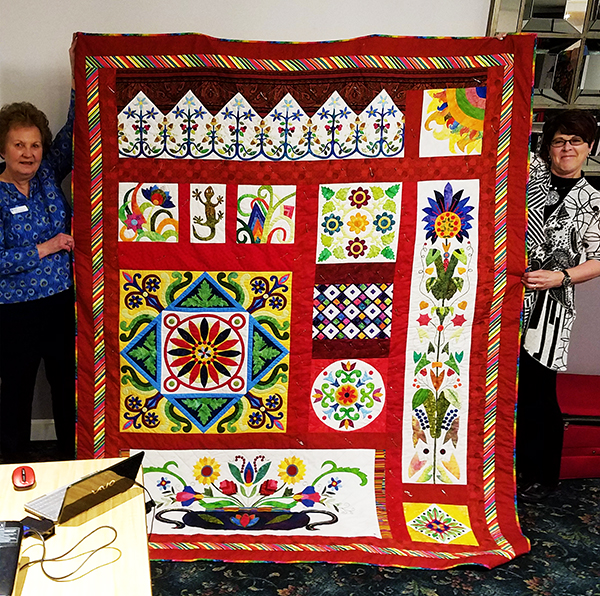 Fantastic job, Janet.
The ladies sent me to "Quilters Common", a wonderful quilt shop in downtown Wakefield.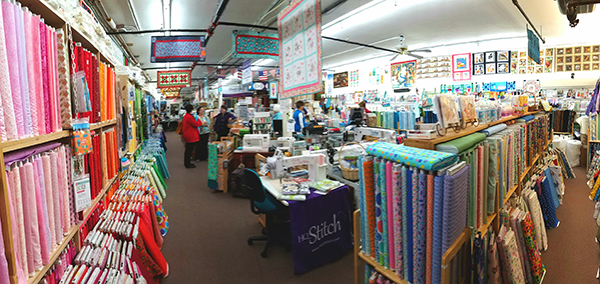 The shop is owned and operated by sisters. The shop has over 6,000 bolts of fabric. Check out their website at http://www.quilterscommon.com/
Here I am with the girls and some of the staff.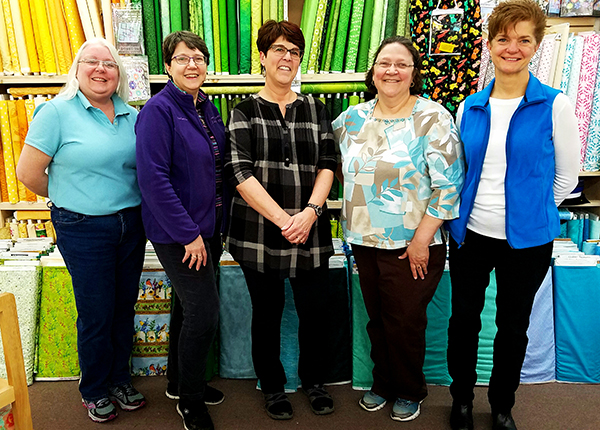 We visited Newburyport, a quaint, colonial seaport with great shops.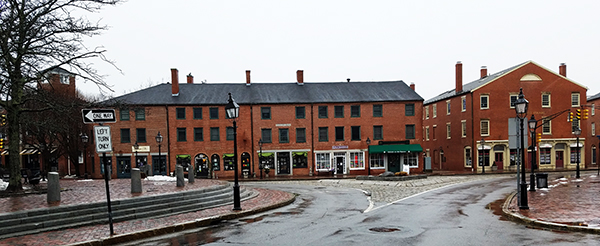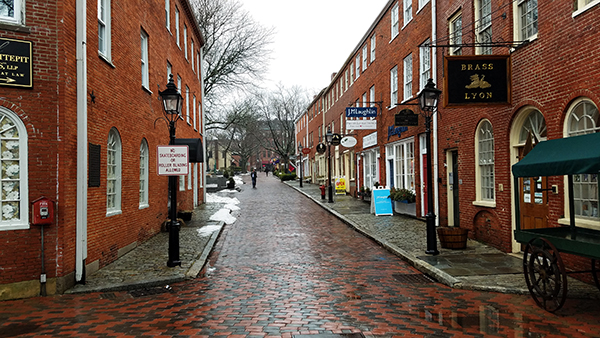 We stopped in Portsmouth, New Hampshire, as well. Another colonial town with even better shops.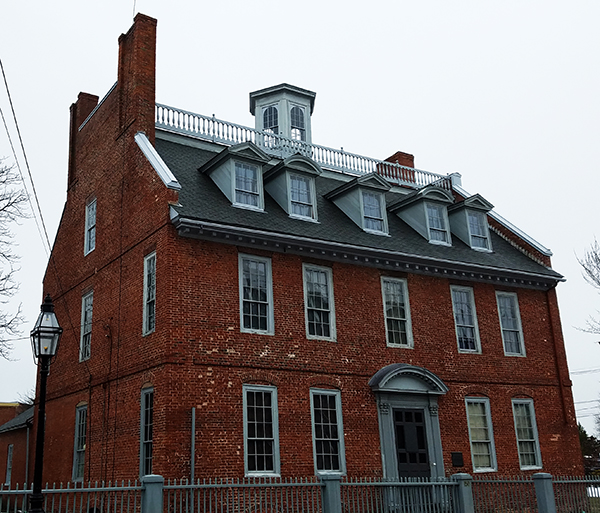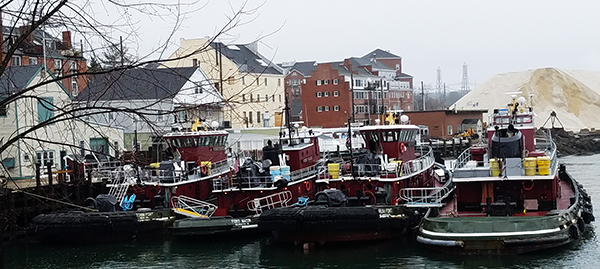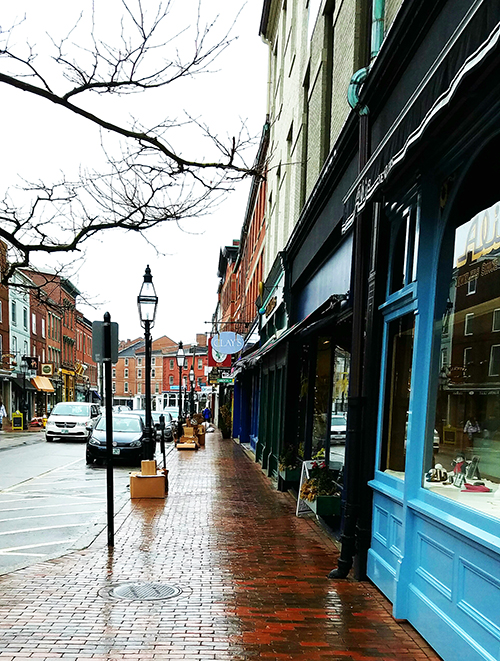 We visited Salem and it's House of the Seven Gables and museums.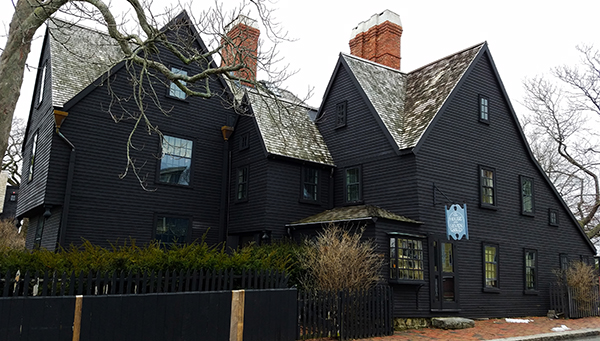 I counted five gables and assumed the other two were on opposite side of the house.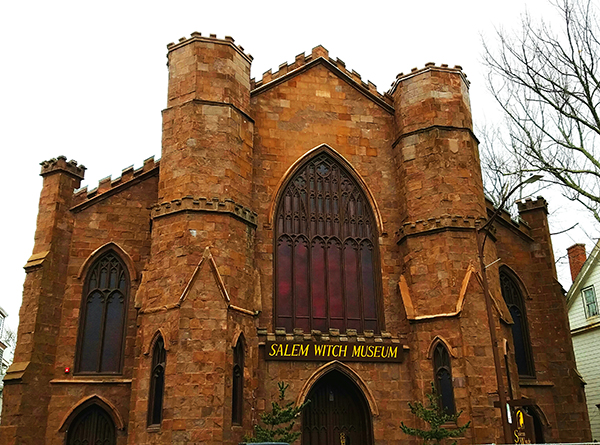 In every town we visited in New England, we stopped for lunch or dinner and started each meal with a "Cup of Chowda"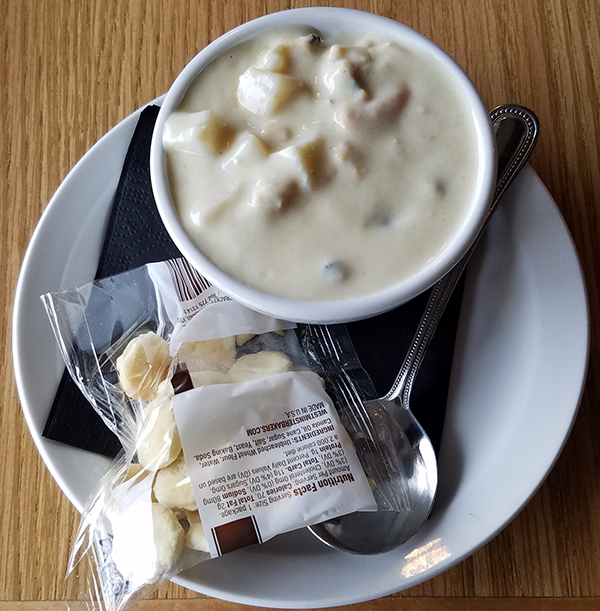 Yummy!
___________________________
Barbara Jackson took my three day Majestic Mosaic class at The Kathy Dunigan Applique Academy held in Rockwall, Texas in February.  Here is Barbara's finished block.  Good job Barbara.  I am proud of you for sharing and for finishing.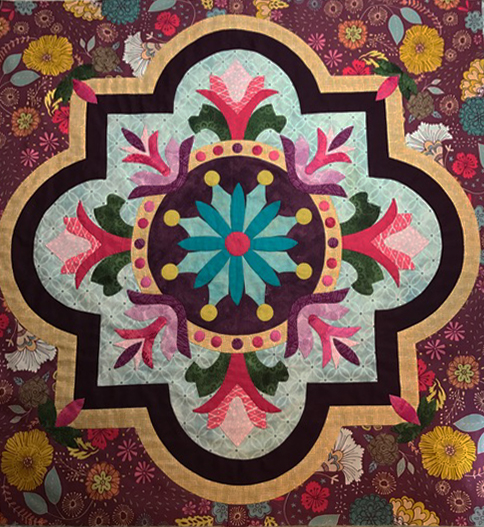 Until next week  ….  .