Store - Hand Embroidery
These are some of my favorite notions for hand embroidery.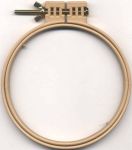 No-Slip Embroidery Hoop - Size 7-inch
Made of new and recycled pastics these No-Slip Hoops have a unique patented feature, a tongue and groove configuration, which holds the fabric securely between the inner and outer rings.
This is the first hoop I have found that will hold the thickness of the applique, keep it taut and the hoop stays in place! Love this hoop.
Recommended retail $12.50
$12.50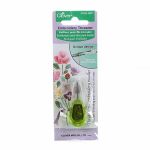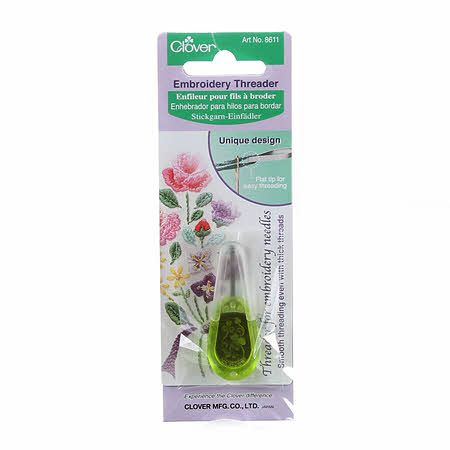 Clover Embroidery Needle Threader
The Clover Embroidery Needle Threader is uniquely designed with a "Flat Tip" for easy and smooth threading. It aligns the thread vertically in the thread hole even with thread thickness. It works with any type of thread, yarn and embroidery needle.
I found this threader works great with my John James Embroidery Needles listed below.
$9.95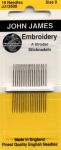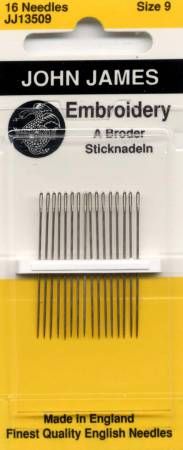 John James Embroidery Needle - Size-9
The John James Embroidery Needles have a longer eye which makes them ideal for threading stranded cotton. Apart from this, they are the same in length and point as ordinary sewing needles. These wonderful needles are double copper-plus-nickel plated to prevent tarnishing.
16 count
$2.60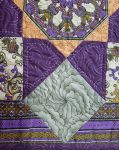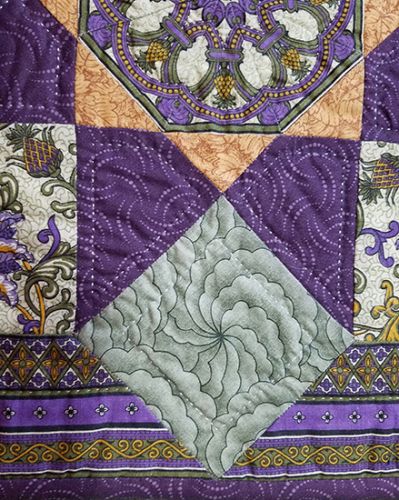 Green and Purple Star
I made this quilt in 1990. It was made using a border print - fussy cut. It is 100% cotton. The quilt was machine pieced and hand quilted.
The dimensions are 17 1/2" x 17 1/2".
$15.00