Here are some of my recent reads.
In Lisa Scottoline's recent book, "Think Twice", Bennie Rosato, who is a reoccurring character in Scottoline's books, falls into some difficult times.  Bennie has her own law firm in Philadelphia, PA.  In this book Bennie's identical twin sister, Alice, drugs her, buries her alive and then tires to take over her life.  Now that is what I call "Having a bad day".  I enjoy reading Scottoline's books with Bennie and several other reoccurring  characters to see what new challenges they face.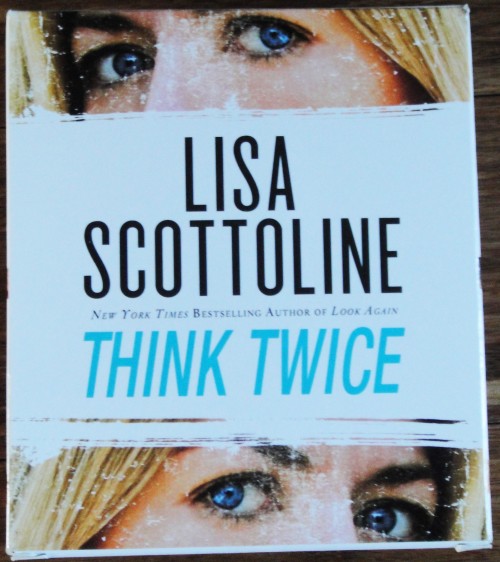 Another of my favorite authors is Lee Child.  He also has a reoccurring character, Jack Reacher.  I love Reacher.  Reacher is the kind of person you want as your friend.  Reacher is an ex-military cop and in my opinion he really takes care of the "wrong doers".  In this book he ends up in South Dakota in the freezing cold protecting a retired librarian who is a witness in a major trial.  What I enjoy about Lee Child is that he knows how to keep me wanting more.  I always have a hard time putting his books down.  I can hardly wait to see what Reacher does next.  If he hits you, you are going to know it.  So, don't make Reacher mad.  The world really needs more men like Reacher.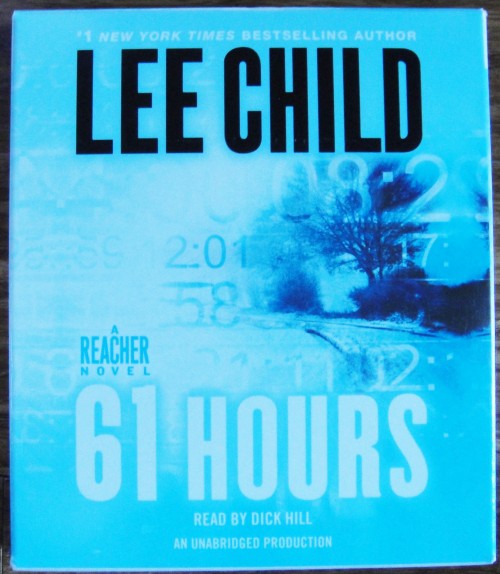 It had been many years since I read one of Pat Conroy's books.  And then I read that this was his first book in 14 years.  Now I know why I had not read one of his books in awhile!  I enjoy Conroy's use of the English language.  He has a way of describing things that is different, interesting and perfect.  In this book Charleston, S.C., gossip columnist Leopold Bloom King narrates his story about his hometown of Charleston, S.C.   Leopold learns a lot about himself, his family and friends through his journey.  This character had some very difficult issues to face.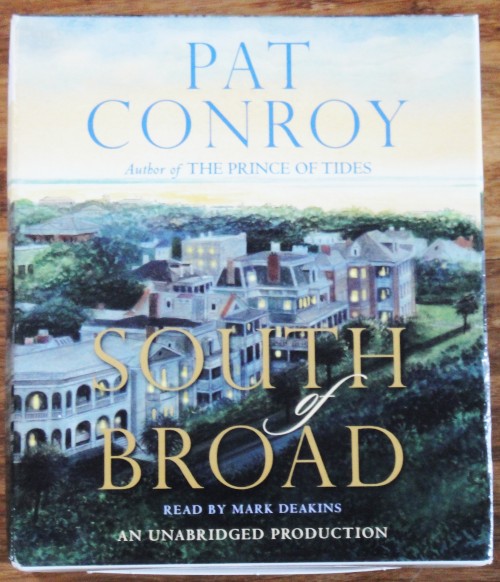 David Baldacci is definitely one of my top 20 favorite writers.  This book is a sequel to "The Whole Truth" which Baldacci wrote in 2008.  Shaw, from the previous book, meets a new character, Reggie Campion as they are trying to rid the world of evil people.  I listened to this book and thought the reader, Ron McLarty was the perfect choice to read this book.  This book was cleverly written.  Once Baldacci had me pulled into these characters I had a hard time taking breaks from reading as I wanted to see who survived and who did not.  If you ever see me just sitting in my car it could be because I am waiting to find out what is happening or going to happen next.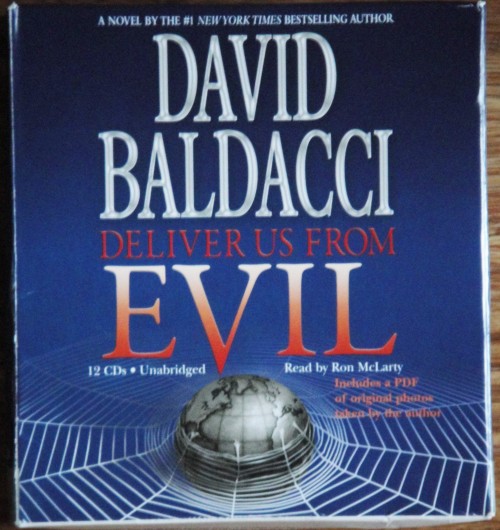 Here goes…another of my favorite authors, seriously, is Harlan Coben.  Someone recommended his books to me many years ago.  He wrote a series of books with a reoccurring character named Myran Bolitar, who is a sports agent.  I like that character and enjoy reading that series but I have to admit I like Coben's other books better.   He keeps my interest all the way through his books.  The title of his most recent book is "Caught".  The main character in this book, Wendy Tynes is a TV reporter on a mission to identify sexual predators using sting operations.  As Wendy traps Dan Mercer, who she thinks is a sexual predator, things take a major turn.  This book kept me in suspense.  I like it when the author takes a turn that I was not expecting.  This is a book I really did not want to put down and when I arrived in Maine on my most recent trip I sat in my hotel room on the first night and finished reading this book which I had started in the airport.
One of the best gifts my husband ever gave me is my Sony Personal Reader.  It's great because I can load tons of books on it and not add a lot of weight to my carry-on luggage.  And as the years go on I'm finding that I like the fact that I can enlarge the print size.  Great feature.  It also had a back light in case everyone else on the plane wants to sleep but I still want to keep reading to find out who done it!  I do find that using the back light uses the battery much faster than if I don't use the light.  At first I thought I would miss the feel of the paper pages, but you know, I don't miss it at all.