Store - Perfect Adjustable Rulers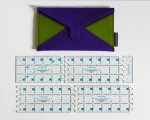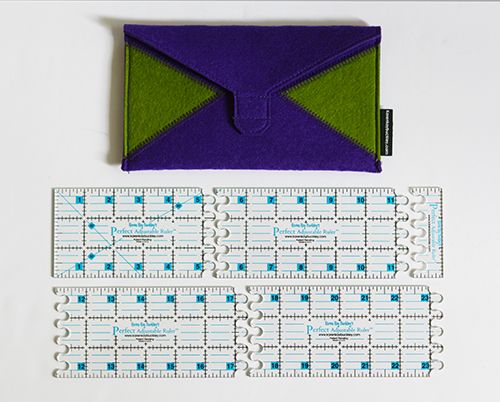 3" Adjustable Ruler
This ingenious ruler is four rulers in one package. The five piece ruler easily snaps together to form a 6", 12" 18" or 24" length. It has clear and accurate markings along with 30, 45 and 60 degree angle markings. You'll love it at home or on the go. It will be your perfect travel companion. All the pieces pack nicely in the felt bag enclosed in the package. For storage we recommend you snap the small end cap onto a larger piece so it does not get lost.
For an instructional video go to the opening page of the website www.karenkaybuckley.com or click on this link
https://www.youtube.com/watch?v=gVC00cLMPXM
The retail price is $25.95.
$25.95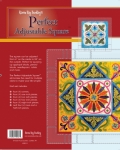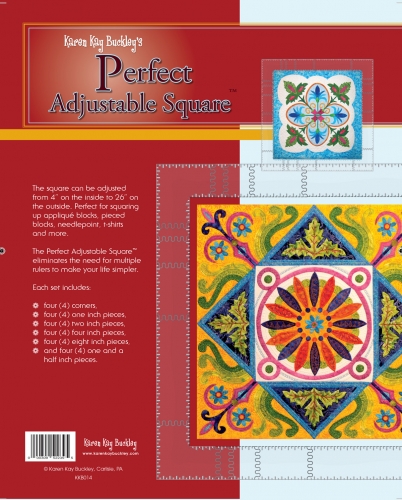 Perfect Adjustable Square
One of my most feared steps, related to applqiue, is when I have to square the block after I have finished my applique. I, like many other appliquers, prefer to cut our background fabric larger and then square the block to size when the applique is complete. The reason I have always hesitated at this step is....what if I do it incorrrectly and have to make the block over again?
With the Karen Kay Buckley's Perfect Adjustable Square™ the fear is removed.
This pacakge includes: 4 corner units, 4 one inch, 4 two inch, 4 four inch. 4 eight inch pieces and the 4 one and half inch "adapter" pieces which are 24 pieces in all. These pieces snap together similar to a puzzle piece. It will allow you to build a square from 4", the inside of the square is in whole numbers, and up to a 26" square, the outside is in 1/2" increments. You can easily use your rotary cutter along the outside of these acrylic pieces. You can build 32 sizes.
The "adapter" allow you to adjust the square to 1/2" increments on the inside and whole numers on the outside. These four pieces have a blue tint.
Also included in the package is a red felt bag in which to store all of your pieces.
Click on the link below to see a video
The recommended retail is $76.95
Patty Goodsell shared a chart she created to help assemble differing size squares. Please click on the word "link" to view Patty's chart. Thanks Patty for sharing this information.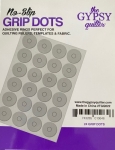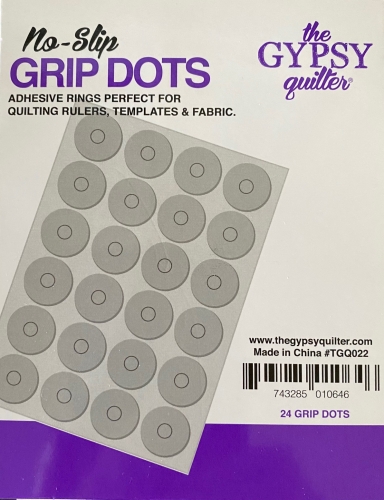 Grip Dots
If you have problems with your ruler/rulers slipping you will love these Grip Dots. Simply apply to the underside of your ruler and they will slip no more.
Package contains 24 large grips and 24 small grips. Don't make the mistake I made and toss the little dots which are inside the big dots !!
$5.99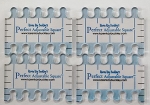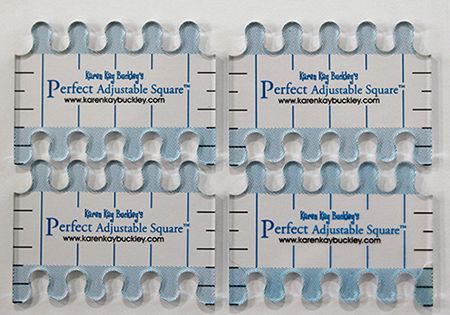 Perfect Adapter
The Perfect Adapter is now included in the box with the Perfect Adjustable Square when ordered from our store.
Some of you have asked about an "adapter" to change the outside measurements on the Perfect Adjustable Square to whole numbers....they are currently only adjustable to 1/2" increments.
GOOD NEWS!
The adapter allows you to adjust the interior square fom 5 1/2" up to 21 1/2" and the exterior square adjustable from 11" up to 26". The adapter is a slightly different color so that it stands out from your other pieces.
Comes as a 4-piece set.
$4.99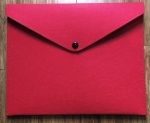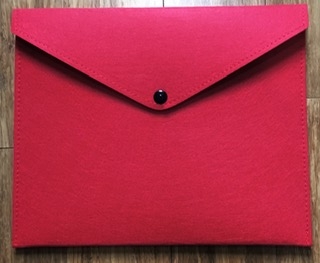 Red Felt Pouch
IMPORTANT- this pouch/envelope style is included in the package with the Perfect Adjustable Square and the 6" Adjustable Ruler
There were requests to purchase just the felt bag.
The bag is 8 1/2" high x 10 1/2" across. The design is similar to a large envelope. It is made from a stiff red felt fabric. It closes with a single snap. It is large enough to hold the Perfect Adjustable Square, adapter and jewelry hammer. I'm sure you will find lots of good uses for this little pouch.
$3.00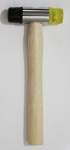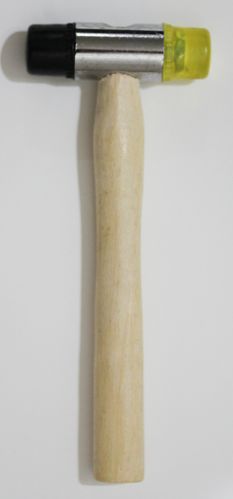 Hammer
This little jeweler's hammer can come in handy when connecting the pieces for the Karen Kay Buckley's Perfect Adjustable Square.
$5.00