Store - Crafts
Explore our Craft Supplies category, a creative hub packed with all the materials and tools you need for your craft projects.
---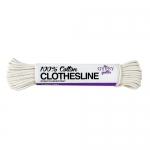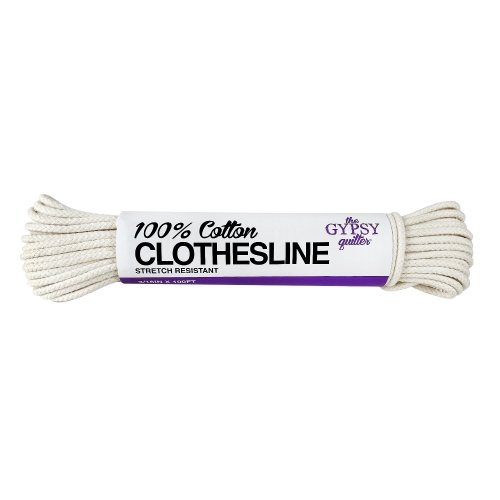 Clothesline 100% Cotton 100ft
100% Cotton Clothesline is the perfect ingredient for the rope sewing enthusiast. Create unique rope projects like baskets, trivets, coasters, table runners, rugs and more with a sewing machine, some thread, and a coil of rope. Wrap the 100% cotton rope with fabric strips as you sew, or keep it plain for a natural look.

The 100% cotton rope is stretch resistant, giving you a beautiful finish to your projects. Comes in a protective plastic bag.


Made of: 100% Cotton
Color: White
Size: 3/16in x 100ft (5mm x 30.5m)
Weight: App. 0.661 pounds (300g)
Use: Rope Sewing and Crafts
$8.99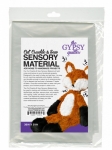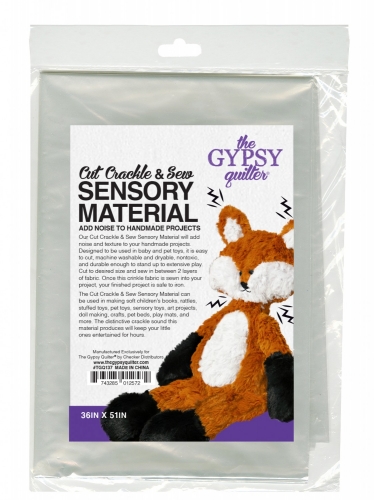 Cut Crackle and Sew Sensory Material
Our Cut, Crackle, and Sew Sensory Material will add noise and texture to your handmade projects. Designed to be used in baby and pet toys, it is easy to cut, machine washable and dryable, nontoxic, and durable enough to stand up to extensive play. Cut to desired size and sew in between 2 layers of fabric. Once this crinkle fabric is sewn into your project, your finished project is safe to iron.

The Cut Crackle and Sew Sensory Material can be used in making soft children's books, rattles, stuffed toys, pet toys, sensory toys, art projects, doll making, crafts, pet beds, play mats, and more. The distinctive crackle sound this material produces will keep your little ones entertained for hours. Great for fabric baby books to add sound to sensory play.


Color: Clear
Size: 36in x 48in
Thickness: 1mm
Use: Adds noise and texture to handmade projects
Care: Washer and dryer safe
Package measures 8in x 9in
$12.25