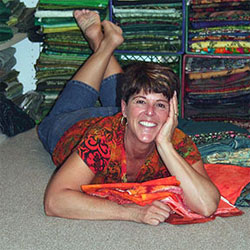 I am so glad you have stopped by my web site. I would love for you to browse around, look at some of my quilts and see the workshops and lectures I have to offer. My husband, Joe, says I am so passionate about my quilting and he is correct. I love to quilt. I am also passionate about teaching. I enjoy sharing what I have learned with others.
I consider myself very lucky in that my quilts have won awards and have been shown on the covers of magazines, including Quilter's Newsletter Magazine. I recently read a wonderful quote from Oprah. "Luck is preparation meeting opportunity. If you hadn't been prepared when the opportunity came along, you wouldn't have been lucky." So even though I have been very lucky along my journey some if it is because I have worked very hard to improve with each and every quilt I make.
I hope you enjoy your journey looking through my web site and will feel free to contact me if you should have any questions.
I Am So Happy To Introduce My New--- Perfect Curved Serrated Scissors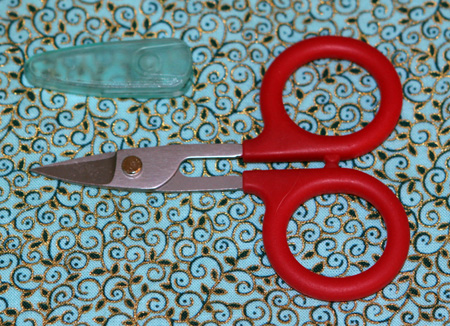 View the store page to see what makes these scissors so wonderful.
______________________________________________________________________________________________________________________
Also new, just hot off the press is my new pattern for
FIESTA MEXICO
The pattern package is gorgeous. My graphic designer, Josh, did an amazing job with the 20 page booklet and the full sized patterns which are included in this packaage. This quilt would look wonderful as is or any block in this project could stand alone as a wall quilt. You can find out more on the store page.

________________________________________________________________________________
Micro-serrated scissors. Karen Kay Buckley's Perfect Scissors™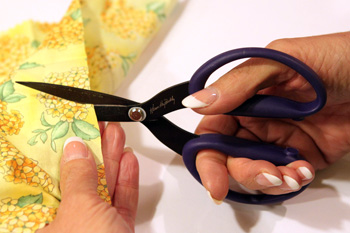 For the past 3 years I have been working on designing new and improved micro-serrated scissors.
They have finally arrived. Check the "scissors" section in the "Store" drop-down.

Hand and Machine Appliqué The Karen Kay Buckley Way (DVD)
In this DVD I discuss all the supplies you'll need, making templates, the appliqué stitch, inner and outer points, smooth curves, Perfect Circles, several methods to make stems, reverse appliqué and squaring the blocks. It really covers everything you'll need to know to have beautiful hand and machine appliqué. If you like appliqué you'll want this DVD. The close-up shots of the stitching are simply amazing. I do not hold back on anything. I tell you everything I know to help make your appliqué the best it can be.
The Appliqué Society says:
"All information on this DVD is presented in a clear easy to understand manner with excellent film work. It was a pleasure to get a peek at some of Karen's many quilts used in the background as she moves from segment to segment."
Read more reviews!
click the start button to learn about my new DVD!