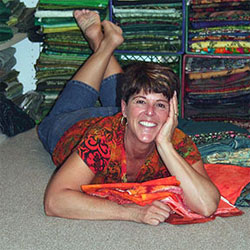 I am so glad you have stopped by my web site. I would love for you to browse around, look at some of my quilts and see the workshops and lectures I have to offer. My husband, Joe, says I am so passionate about my quilting and he is correct. I love to quilt. I am also passionate about teaching. I enjoy sharing what I have learned with others.
I consider myself very lucky that my quilts have won awards and have been shown on the covers of magazines, including Quilter's Newsletter Magazine. I recently read a wonderful quote from Oprah. "Luck is preparation meeting opportunity. If you hadn't been prepared when the opportunity came along, you wouldn't have been lucky." So even though I have been very lucky along my journey some if it is because I have worked very hard to improve with each and every quilt I make.
I hope you enjoy your journey looking through my web site and will feel free to contact me if you should have any questions.

Like me on Facebook!
NEW PRODUCTS
I have heard lovely comments from many of you about our Karen Kay Buckley's Perfect Adjustable Square™. Thanks for sharing your kind comments. Some of you asked about an "adapter" to change the outside measurements to whole numbers....the square was only adjustable to 1/2" increments on the outside and whole numbers on the inside.
GOOD NEWS!
We just recieved the new adapter which makes the interior square adjustable from 5 1/2" up to 21 1/2" and the exterior square adjustable from 11" up to 26". The adapter is a slightly different color so that it stands out from your other pieces.
To find out more, visit www.karenkaybuckley.com in the store section.......
The Adapter will only be available on my website with a retail price of $4.99 for the four piece set.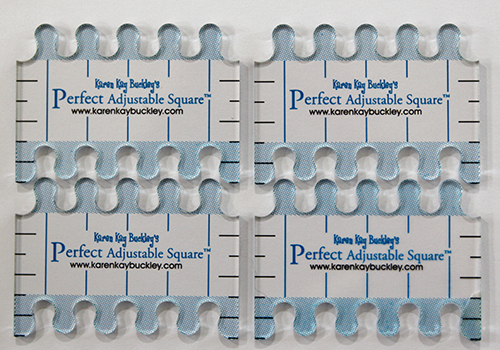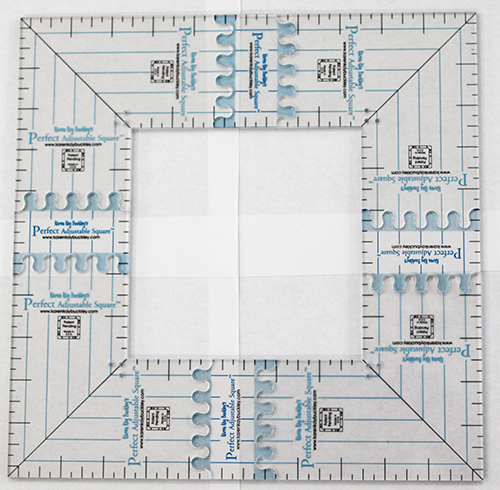 After developing the Perfect Adjustable Square™ and getting lots of great feedback Joe and I started talking about the idea of adjustable rulers. It took a year and now we have two new products: a 6" wide and a 3" wide Perfect Adjustable Ruler™.
This ingenious ruler is four rulers in one package. The five piece ruler easily snaps together to form a 6 inch, 12 inch, 18 inch or 24 inch length depending on your needs. It has clear and accurate grid markings along with 30, 45 and 60 degree markings. This ruler will become your perfect travel campion as it stores easily in a handy felt bag. It is great when you are at home or on the go.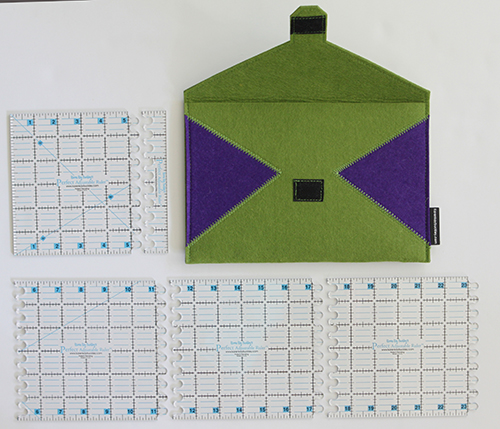 6" Perfect Adjustable Ruler™ above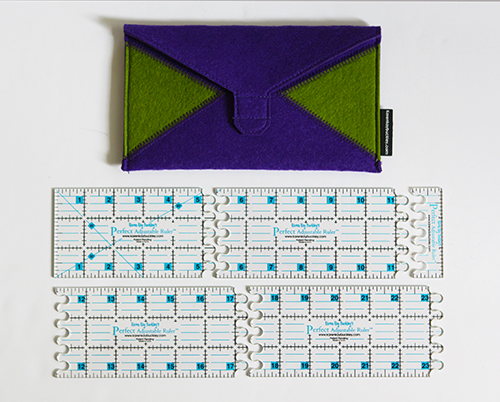 3" Perfect Adjustable Ruler™ above
You'll find these in the "Store" section under "Rulers" at www.karenkaybuckley.com

______________________________________________________________________________
I designed four small wall quilts that have a little more of a modern flare. I love some of the large print fabrics but find that in most of my applique work large prints don't work well. These wall quilts allowed me to finally use some of my large print fabrics and really show them off.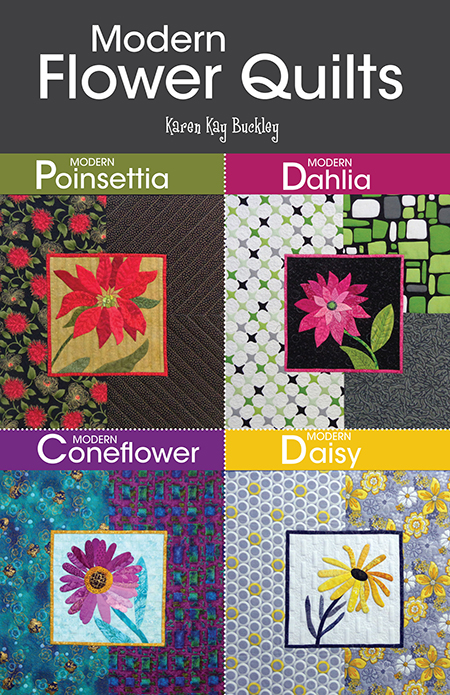 Go to the "Store" section and click on "Books, DVD's and Patterns" for more information.
--------------------------------------------------------------------------------------------------------------------------
NEW PRODUCTS!
KAREN KAY BUCKLEY'S SHORTER PERFECT PINS™
are finally here. When the original pins came out I was trying to have a shorter version made but my manufacturer said they could not do it. Sometimes it pays to revisit the question and beg a little!

This shorter version has all of the same characteristics of the original Perfect Pins but are 1" in length. The orginals are 1 1/2" in length.
__________________________________________________________________________________________
Perfect Adjustable Square™
I have been working on an idea for a couple of years. One of my most feared steps, related to applique, is when I have to square the block after I have finished my applique. I, like many other appliquers, prefer to cut our background fabric larger and then square the block to size when the applique is complete. The reason I have always hesitated at this step is....what if I do it incorrrectly and have to make the block over again?
With the Karen Kay Buckley's Perfect Adjustable Square™ the fear is removed.
In your beautiful decorative storage box you receive: 4 corner units, 4 one inch, 4 two inch, 4 four inch and four eight inch pieces. 20 pieces in all. These pieces snap together similar to a puzzle piece. It will allow you to build a square from 4", the inside of the square is in whole numbers, and up to a 24 1/2" square, the outside is in 1/2" increments. You can easily use your rotary cutter along the outside of the Perfect Adjustable Square™.
The recommended retail price is $69.95.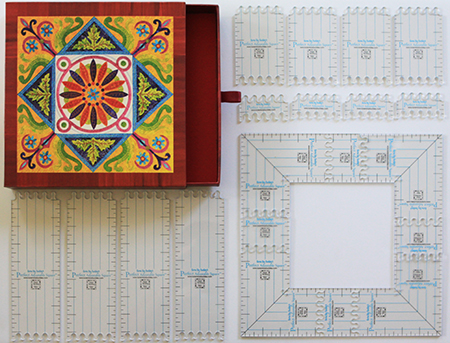 Click below to find out more.
or click on the link below
_____________________________________________________________________________________________
Karen Kay Buckley's Perfect Thread Bags™. I love this thread bag because it keeps me so well organized. This fabric bag will hold many different brands of threads. I use it to hold all of my hand applique threads. All the bags are designed the same on the inside but when you go to the "thread bag" section in the "store" you will be able to select a fabric for the exterior of the bag.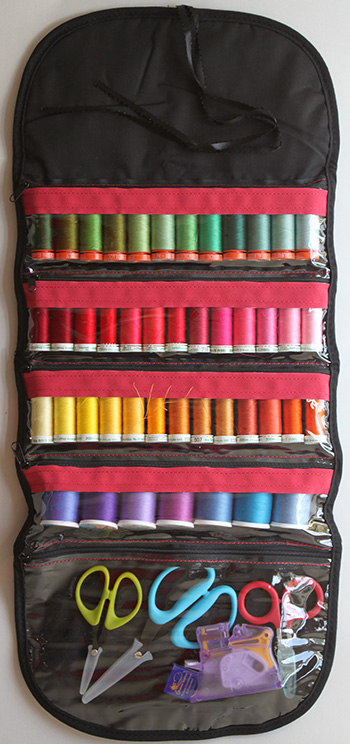 _________________________________________________________________________________________
Micro-serrated scissors. Karen Kay Buckley's Perfect Scissors™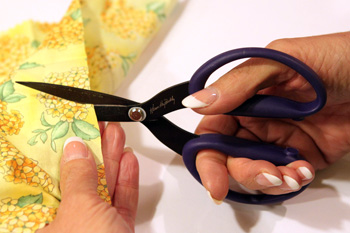 _____________________________________________________________________________

Hand and Machine Appliqué The Karen Kay Buckley Way (DVD)
In this DVD I discuss all the supplies you'll need, making templates, the appliqué stitch, inner and outer points, smooth curves, Perfect Circles, several methods to make stems, reverse appliqué and squaring the blocks. It really covers everything you'll need to know to have beautiful hand and machine appliqué. If you like appliqué you'll want this DVD. The close-up shots of the stitching are simply amazing. I do not hold back on anything. I tell you everything I know to help make your appliqué the best it can be.
The Appliqué Society says:
"All information on this DVD is presented in a clear easy to understand manner with excellent film work. It was a pleasure to get a peek at some of Karen's many quilts used in the background as she moves from segment to segment."
Read more reviews!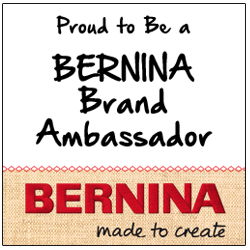 click the start button to learn about my DVD!