Store - Perfect Circles and Perfect Ovals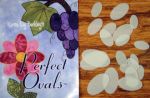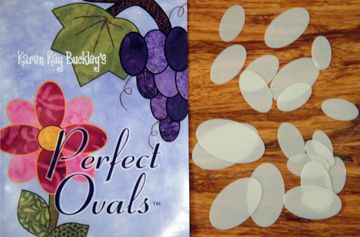 Perfect Ovals
If you love your Perfect Circles® you will love the Perfect Ovals™. They are made from the same heat resistant plastic as the Perfect Circles® so you can use them with an iron on a medium heat setting. Inside each package are detailed directions along with 20 ovals, 10 sizes, 2 of each size. I love them for making grapes and flower petals and I have not doubt you will find even more used for them.
The retail price is $11.95.
$11.95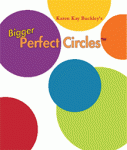 Bigger circles
After many requests and much research I am finally able to bring you larger sizes of Perfect Circles®. There are ten different sizes ranging from 2-1/4" to 4-1/2" and they are made from heat resistant plastic so you can use them with an iron. These bigger sizes are great for the center of a Mariner's Compass block, Drunkard's Patch blocks, traditional appliqué and so much more.
The recommended retail is $14.95.
$14.95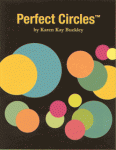 Perfect Circles
As seen on Simply Quilts and American Quilter. This package contains 15 different circle sizes, 4 of each size, ranging from 7/16" to 2" for a total of 60 circles. Following the directions included in this package you can make perfect circles for your hand and machine applique.
The retail price is $12.95.
$12.95