Store - DVD, Books, Patterns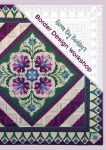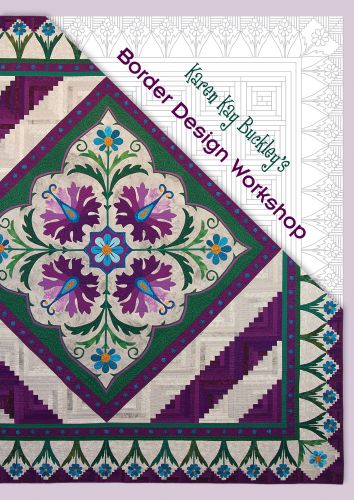 Border Design Workshop DVD
The DVD includes information on all of the supplies needed to design your borders, lots and lots of border ideas, different types of borders including piecing and applique, measuring to ensure a flat quilt, applique borders to fit your quilt, binding options and more. The running time is 2 1/2 hours. Get some popcorn and relax!
$29.95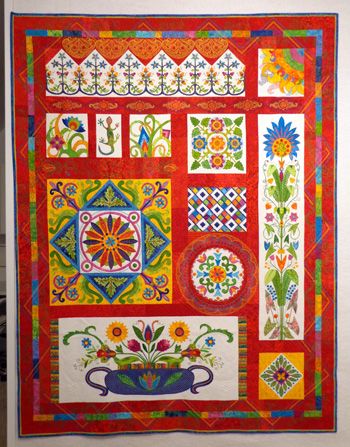 Fiesta Mexico
The pattern packet for Fiesta Mexico contains a beautiful 20 page color booklet with detailed directions and large color photos of each block. Also included in the package are five large fold-out pages with the full sized patterns clearly printed to make them very easy to use. This is a very bright and happy quilt. You can make the quilt as you see it or many of the blocks could stand alone as a wonderful wall quilt.
$24.95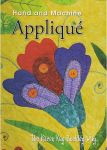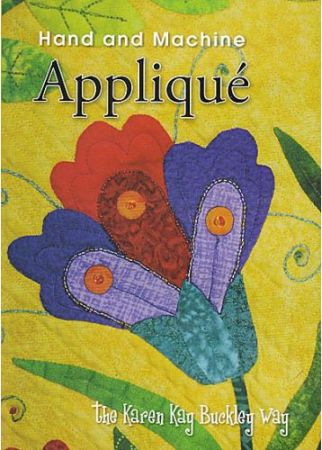 Hand and Machine Appliqué The Karen Kay Buckley Way (DVD)
I have not been this excited in a very long time. My new DVD is better than I could have ever wished.

In this DVD I discuss all the supplies you'll need, making templates, the appliqué stitch, inner and outer points, smooth curves, Perfect Circles, several methods to make stems, reverse appliqué and squaring the blocks. It really covers everything you'll need to know to have beautiful hand and machine appliqué. If you like appliqué you'll want this DVD. The close-up shots of the stitching are simply amazing. I do not hold back on anything. I tell you everything I know to help make your appliqué the best it can be.
The reviewers say:
I just finished watching the DVD I recently ordered from you. What a pleasure to watch such a professionally executed lesson in all things applique. It was all presented so clearly, yet in a relaxed and conversational manner. I appreciated how thoroughly you explained the uses of all of the current tools. Bravo. I anticipate a great improvement in my skills. Thanks for making this guidance so accessible.
— Mary Lou Omah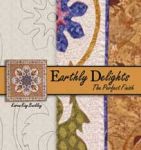 Earthly Delights Book
I am really excited about my new book: Earthly Delights: The Perfect Finish. This book has been twenty years in the making. The book displays more than forty of my quilts and explains how I design my borders. From the simple to the complex, the book helps you decide how to complete any project. The book is based on my lecture series "To Border or Not to Border, That is the Question." Walk down the path as I share my personal growth as a quilter with the hope that the journey will inspire you for years to come.
$26.95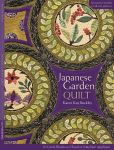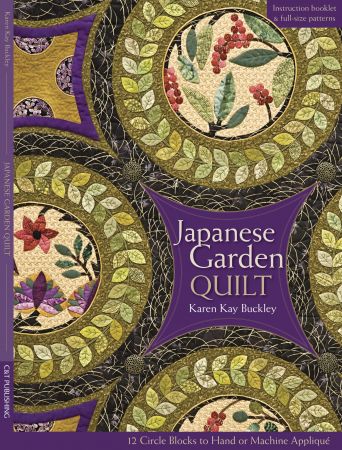 Japanese Garden Quilt
Create a rich, sophisticated quilt with these circle blocks. Instruction booklet and full-sized patterns give you everything you need to create these unique circle blocks. A photograph of the full quilt "Oriental Expressions" appears in the gallery section.
Click here to see larger images of the twelve full size patterns included in the booklet.
$17.95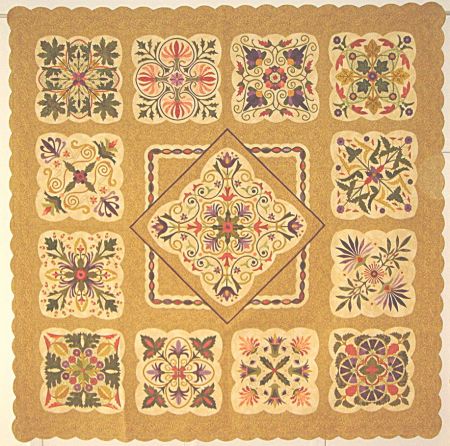 Magical Medalllions Pattern as a PDF
As many of you know this pattern has been out of print for several years. But, I am now happy to offer this pattern to you as a PDF. After you purchase the pattern you will be able to download and then print the direction booklet and all the patterns onto 8 1/2" x 11" sheets of paper. You will then need to take the patterns to a printer/copy store to have them enlarged. On each pattern page is printed the % you need to enlarge.
Copyright Notice
Information, patterns, books and other protected works are made available on this web site subject to the following terms and conditions: By accessing this site, you agree to these terms and conditions. The publisher, Karen Kay Buckley reserves the right to seek all remedies available by law and in equity for any violation of these terms and conditions provided at common law or pursuant to the federal copyright statutes. Any rights not expressly granted herein are reserved.
If you are granted the right to download any pattern, book or other work you are permitted to download and make one copy for your individual use and for no other purpose.
Except as specifically permitted, no portion of this web site may be distributed or reproduced by any means, or in any form, without the publisher's prior written permission. COPYRIGHT NOTICE: © 2003 – 2009 Karen Kay Buckley. All rights reserved.
$20.00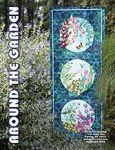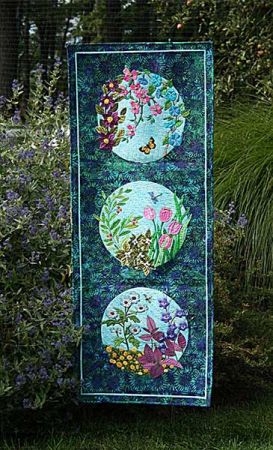 Around the Garden Pattern
23.5" x 58"
One of my favorite pastimes is walking through flowering gardens. They are a delight to sight, smell and sound. The bursts of color, the aroma of rich soil, flowering plants, and the soft flutter of pollinating insects were the inspiration for this project. As you appliqué each piece, think of spring and the beauty of nature. This 23.5" x 58" project is a fantastic addition to any room or an exceptional gift for that special someone. [On page 16 of the pattern booklet the illustration overlapped and cut off a portion of the text. Please click here to read and print the full text. ]
$14.95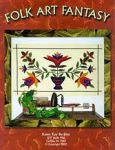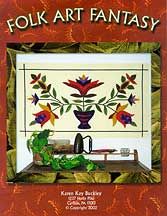 Folk Art Fantasy Pattern
Folk Art is an American tradition and this wall quilt reminds me of designs from times gone by. The simple, elegant and flowing shapes create a wonderful quilt to hang in your home or give to a loved one. The smoothness of the curves allows you to easily hand or machine appliqué this 38x22-1/2" wall quilt. There are a few small areas which include reverse appliqué just for a little more fun. Keep the Folk Art tradition alive as you stitch this wonderful little project. Recommended notions: Templar, Perfect Circles, John James Gold N' Glide Needles, Clover Bias Tape Maker, 1/4" size.
$12.00