One of my new finds is this wonderful little light weight travel light.  I have been using it for about 3 months.  Whenever I am on the road traveling I take it with me.  If any of you have ever tired to hand sew in a hotel room I know you'll agree…..the lighting is awful.  This light has 6 led bulbs and throws off a nice amount of light making hand sewing much, much easier.  It has a hinge to allow you to adjust the direction of the light.  Love that.  It takes 4 AA batteries and they seem to last a long time considering how much I've used mine in the past 3 months and the batteries are doing just fine.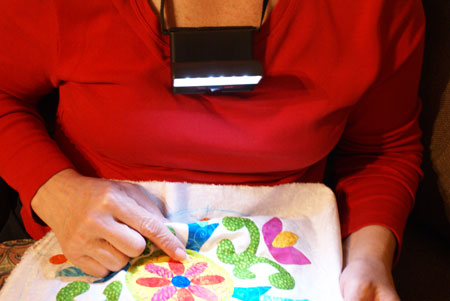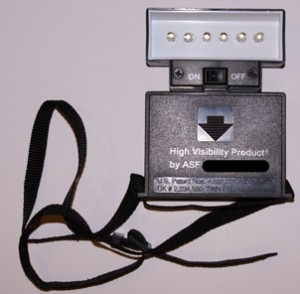 This would also be great for those of you who take classes.  It does not weigh much, hangs around your neck and provides light right where you need it.  I gave one to my friend Wanda yesterday as she is going traveling in her travel trailer and likes to hand stitch while her husband drives.  I'm thinking this light is going to find its way on a lot of road trips.  If you decide to use this in a classroom be sure not to shine the light in the teachers face!  Thank you on behalf of your teacher.
You can find these for sale on my website under the "Store" section, "More recommended notions".