After teaching in Edmonds, we drove into Seattle. What a wonderful city and we had Perfect Weather!  In the mid 70's and not one drop of rain.
Must stop number One is Kerry Park. There was a plaque in this quaint little park that read "Kerry Park was given to the City in 1927 by Mr. & Mrs. Albert Sperry Kerry, so that all who stop here may enjoy the view."
Wow, what a view! And, check out Mt. Rainier in the distance.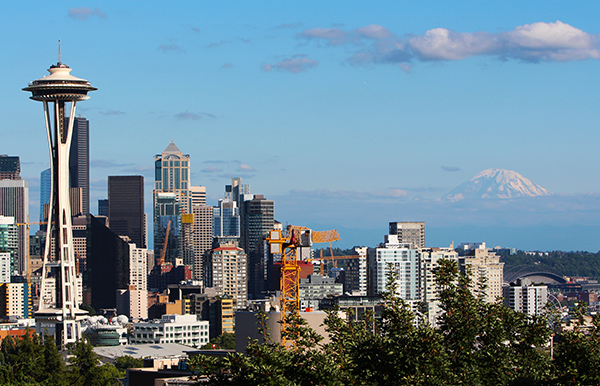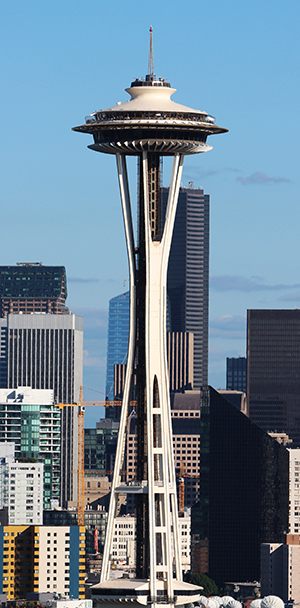 Second must stop: The Public Market; its fresh fish and flower stalls are fab-u-lous.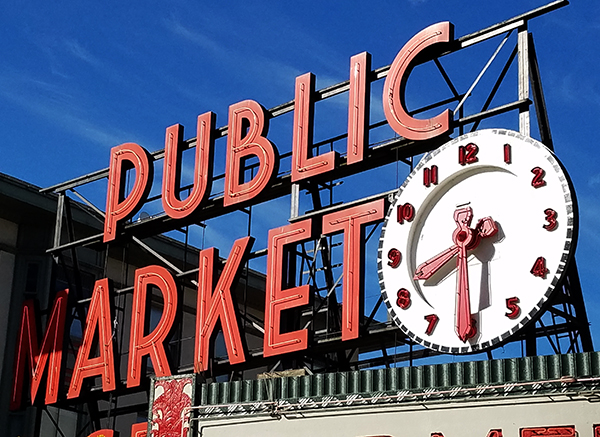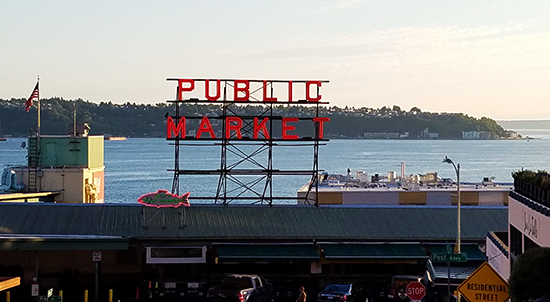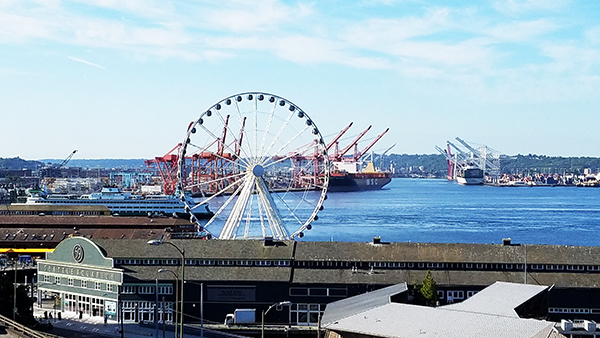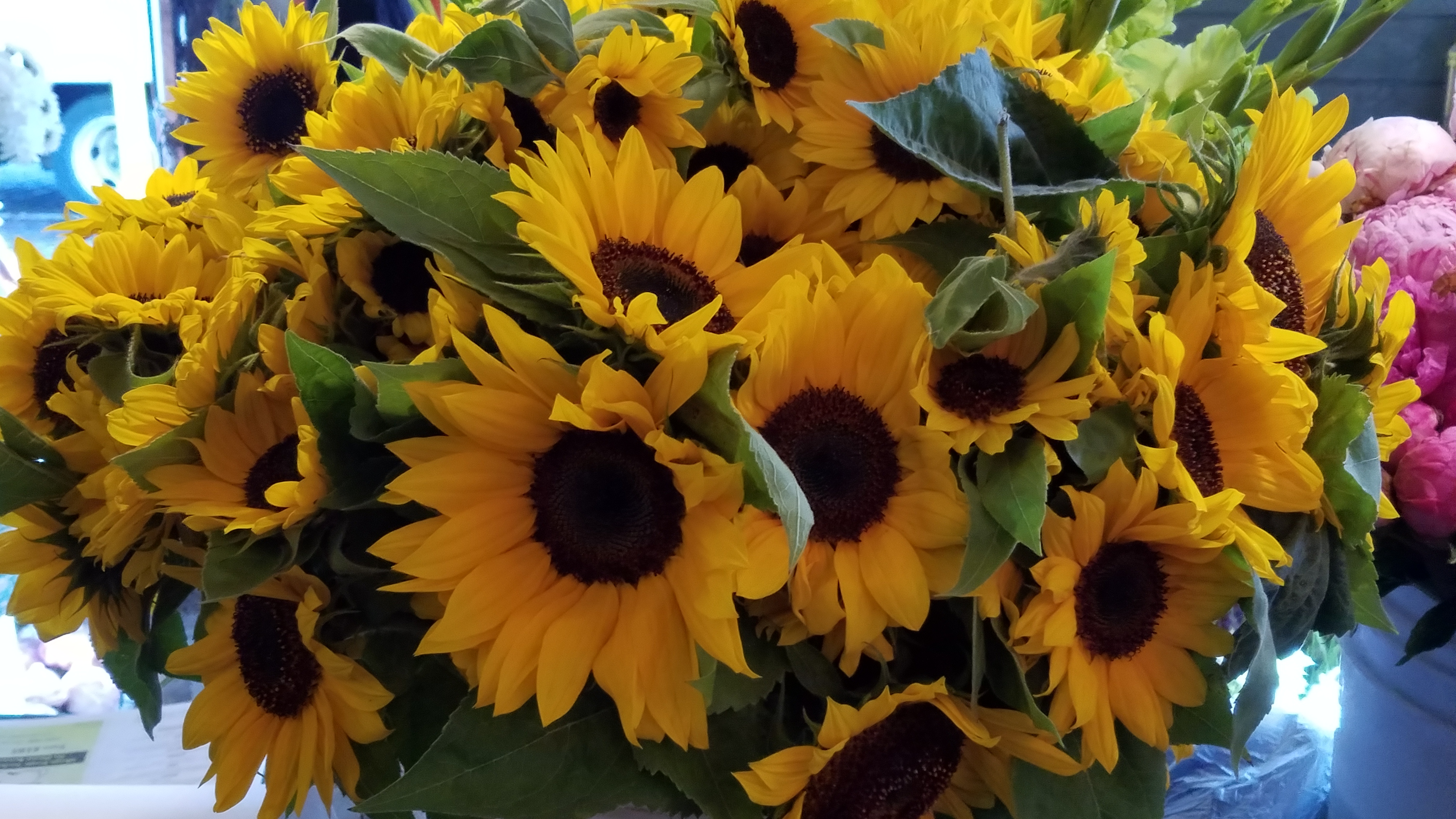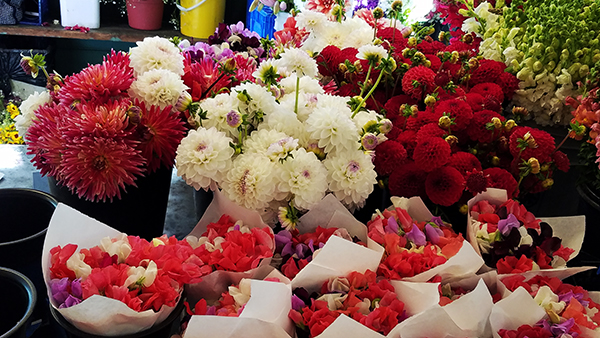 The Market, specifically Number 1912 Pike Place,  is also the birthplace of: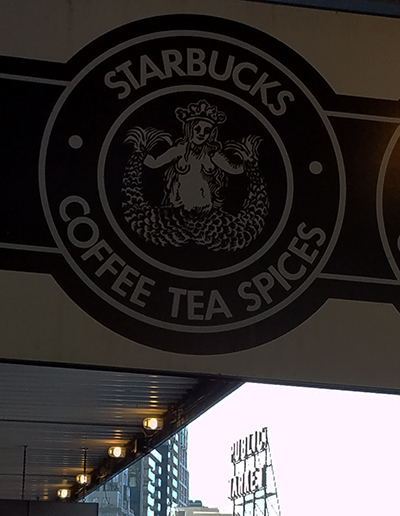 Joe loves their coffee.  We waited a long time to see the inside and purchase a collectible mug from the very first Starbucks.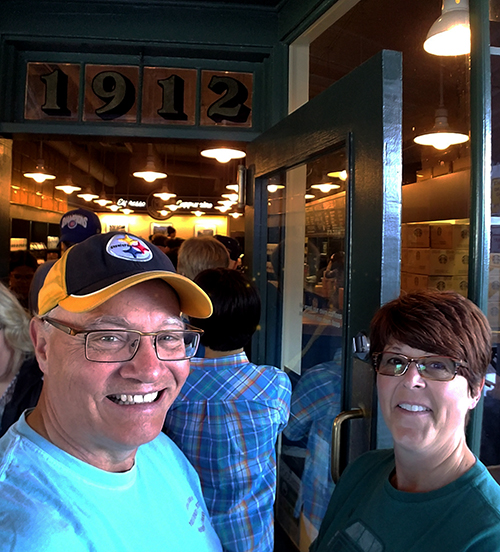 Although it may have been the first, it is one of 24,000 worldwide today (I think 20,000 of them are in Seattle).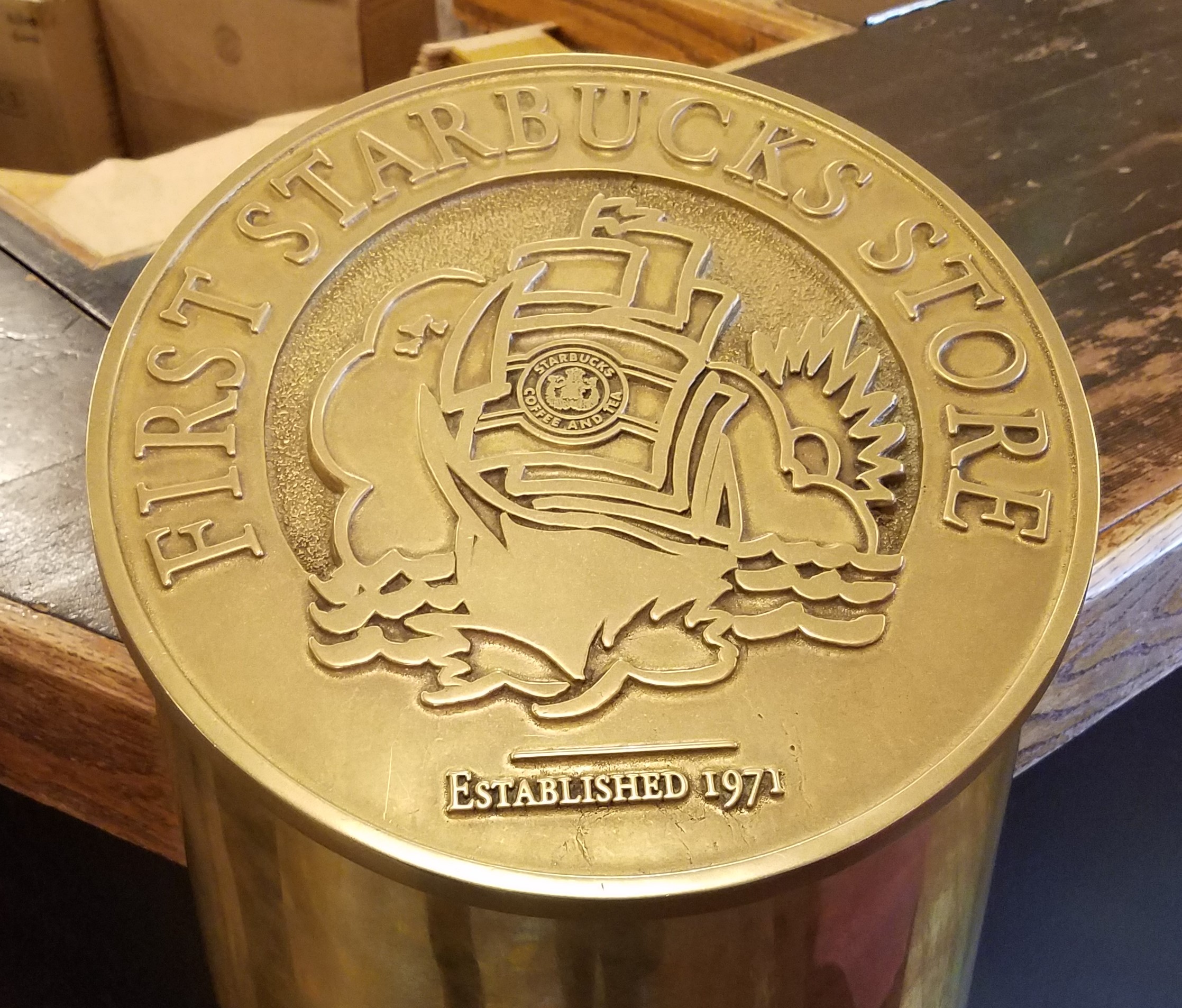 There are so many wonderful stores and shops for whatever you need: need a parasol? They've got it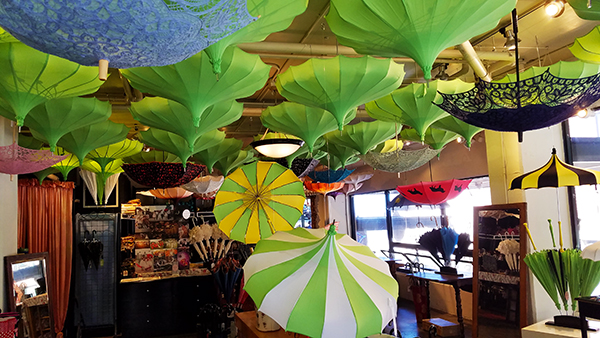 Walked by a store called All Saints and they had a display of over 600 antique sewing machines. Amazing!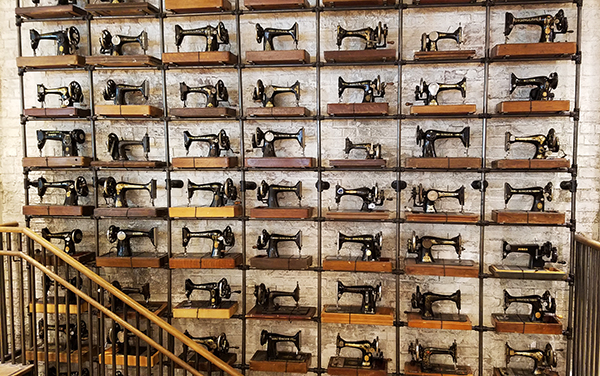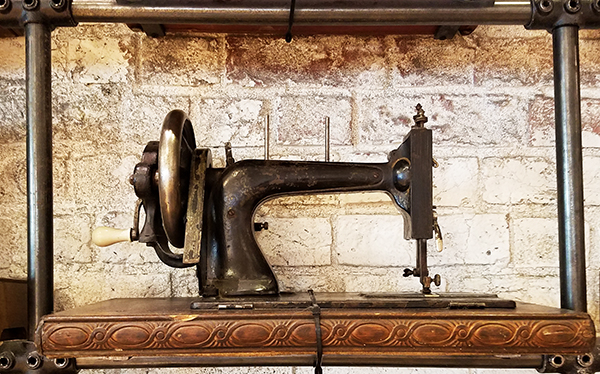 Another must see is Pioneer Square or Old Town Seattle, with its quaint shops. Nice totem.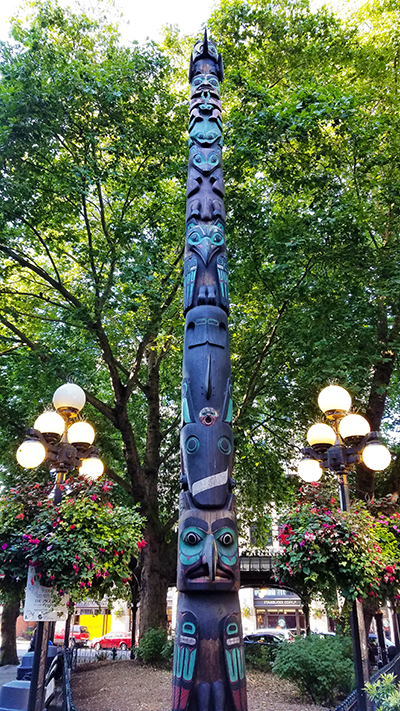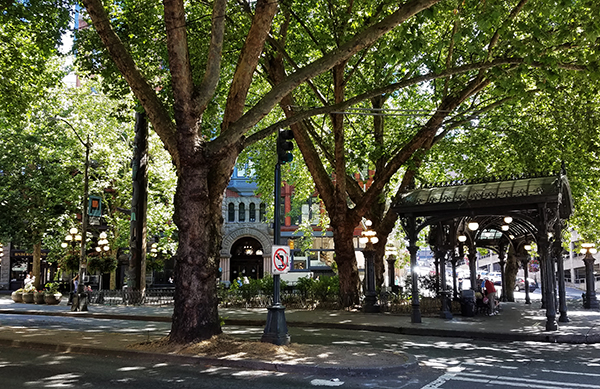 Grand building entrances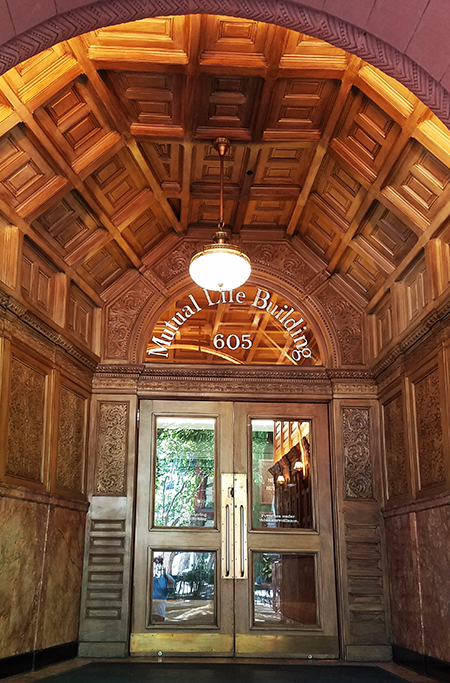 and my favorite: Chocolate!!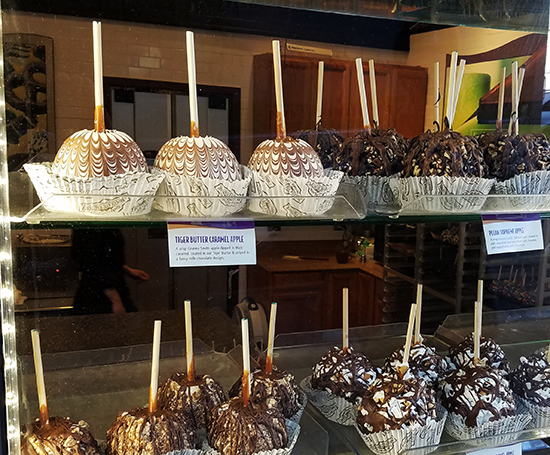 Next week, we'll visit the Chihuly Glass Museum and Mount Rainer National Park. I love that I am home sewing for 6 weeks straight and spending time with my sweet girl, Tillie.  She's not in the best of health so I like spending as much time with her as possible.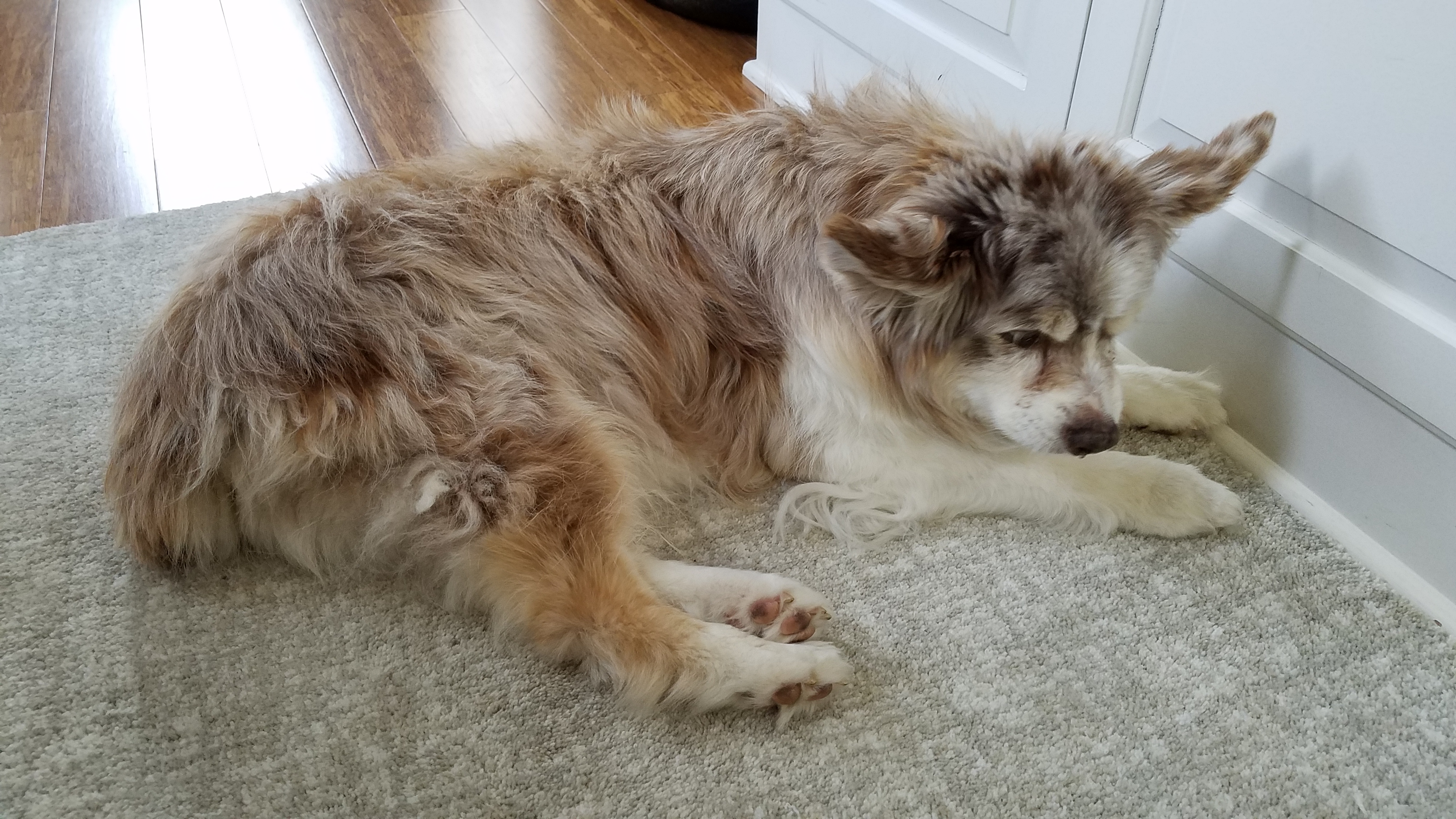 BOOK REVIEW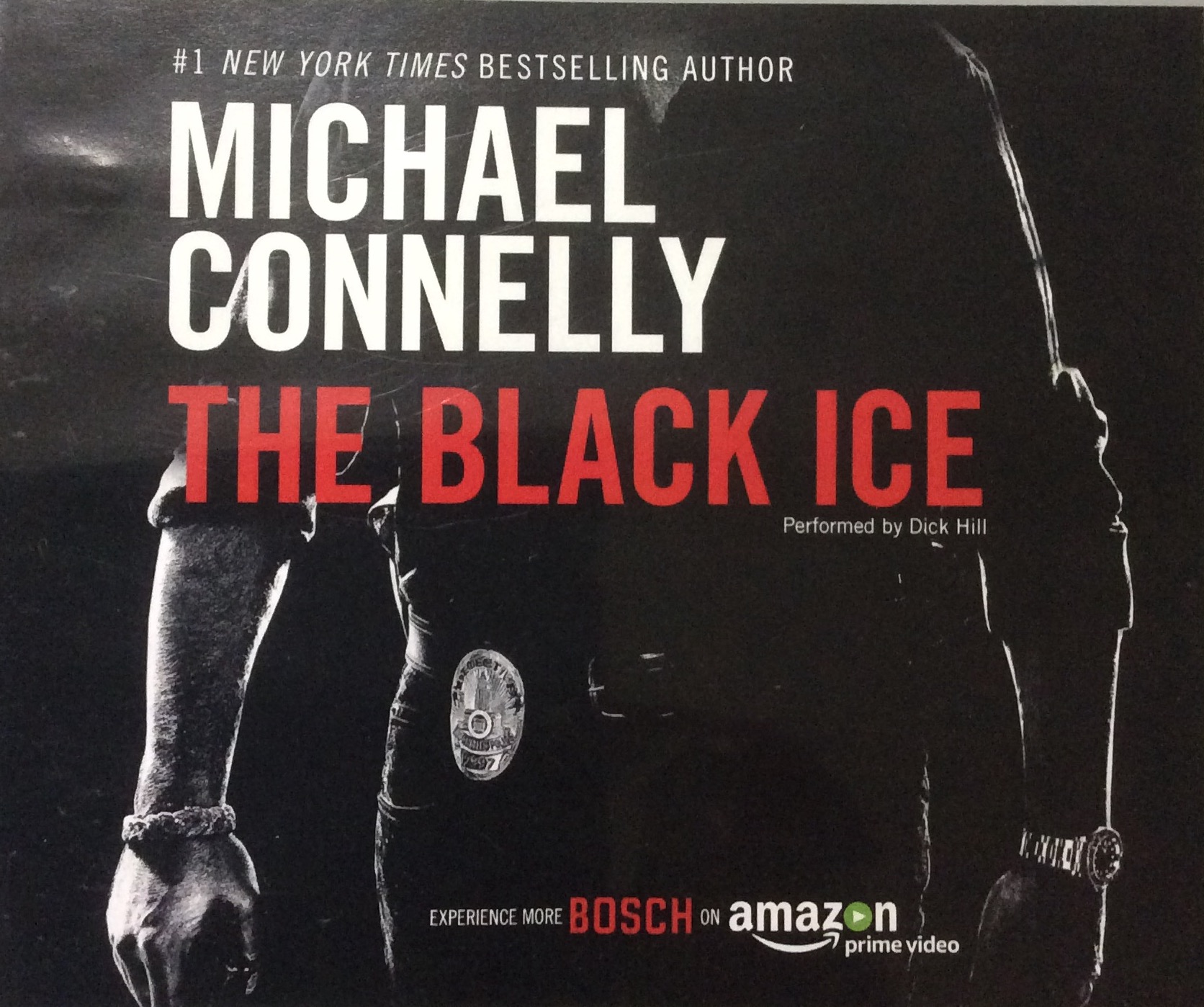 I just finished listening to "The Black Ice" by Michael Connelly.  I've read most of Michael Connelly's books but somehow had missed this older one from 1993.  It is the second book involving one of my most favorite characters: Harry Bosch.  Harry is investigating the death/suicide of a fellow police officer. He loves his job, but hates rules, police policy and butt kissing brass. They all get in the way of solving crimes. Harry travels to Mexico to follow some leads and disobeys the chief when told to return. Great characters and great story.
If you are a Harry Bosch fan or even if you don't know this character….. Amazon Television has an original series, which I did not know about until recently, called "Bosch".  It is in it's 3rd season.  I'm not normally one for binge watching, but this was my exception.  I could not stop watching.  Each season has a story line that threads through the season.  The acting was spot on with the book characters.  All the actors were very well selected for their rolls.  I cannot wait for season 4. Thanks Amazon and Michael Connelly.
_______________________________________________
STUDENT'S WORK
Sandra Fry took my Kansas Rose machine applique workshop when I taught in Garland, Texas last month.  She sent me this photo.  She used her finished block on her new tote bag.  Nice job and very good use of your block Sandra.  Thanks for sharing.