We just returned from heaven on earth, Charlevoix, Michigan,  as we visited with the Little Traverse Bay Quilt Guild.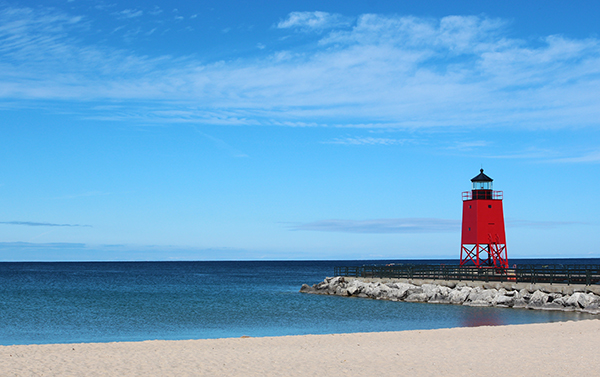 Charlevoix has Lake Michigan to its north, Lake Charlevoix to its south and the White River which joins the two. AHHHHH!!!!!
To learn more about the Little Traverse Bay Quilt Guild, its giving ways and its truly amazing members visit http://ltbquiltersguild.org   My contact was Jeanette Kling who I first met in Naples, Florida a few years ago. She is so lucky to winter in Naples, summer in Charlevoix and doubly lucky to be a member of two great guilds. Photo below was taken during my lecture.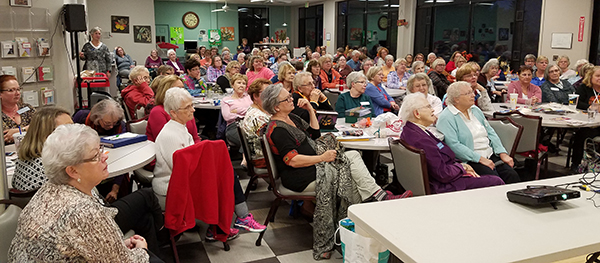 Here are some ladies hard at work during the hand applique workshop.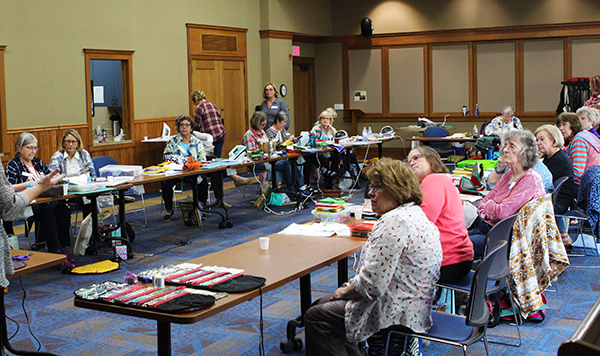 This is day two of the machine applique workshop. Both workshops were held at one of the nicest libraries I have ever visited. It is the old high school renovated and now a fantastic library with great rooms.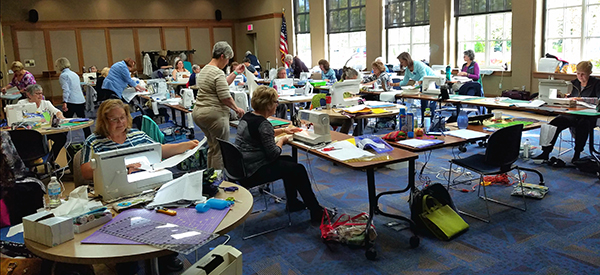 Charlevoix's favorite son, Earl A. Young, was a local real estate developer and self taught architect. During the 1950s, he designed and constructed a number of commercial and residential buildings using local stone which are commonly known as the "Mushroom Houses." Amazing!!
Some are tiny
and some are HUGE!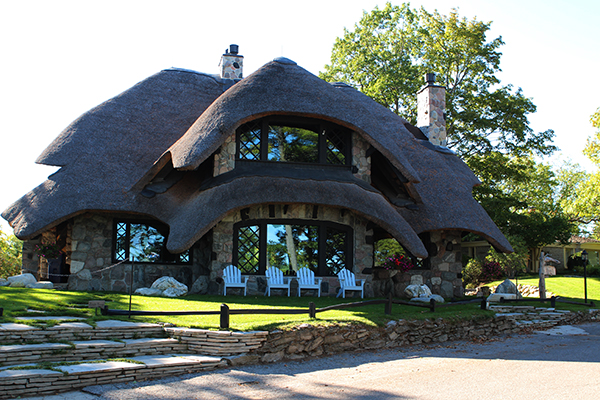 Here is the front of one home that looks not so large
until you see the rear of the home. Incredible!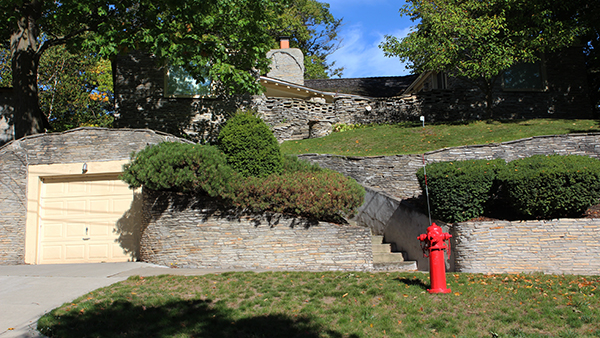 There were about thirty of his homes in the area.  Here are some more of my favorites.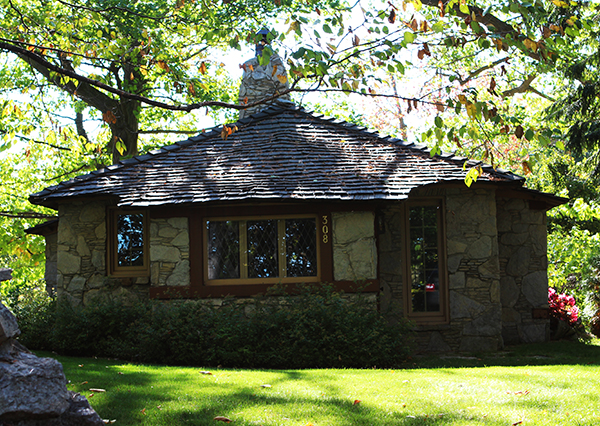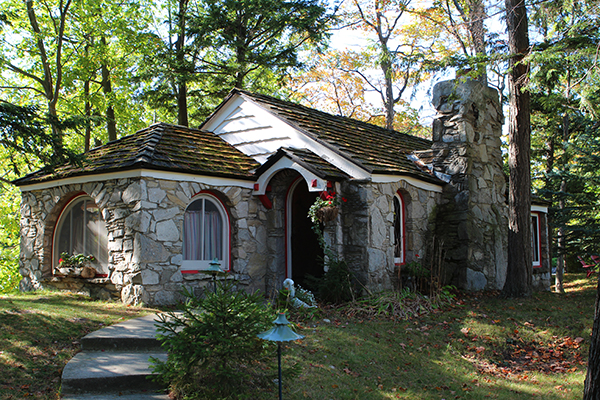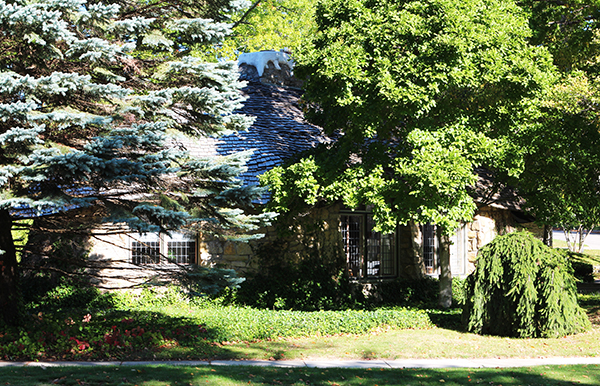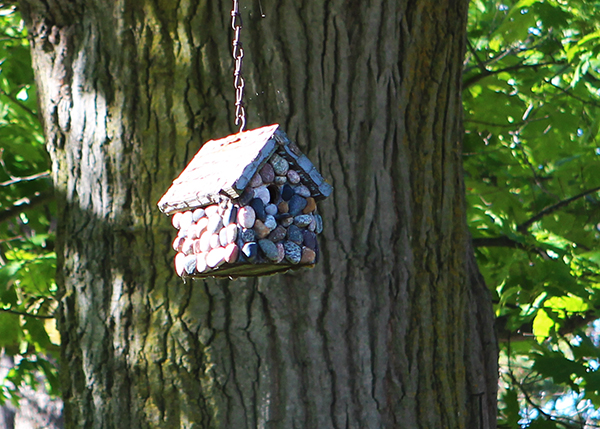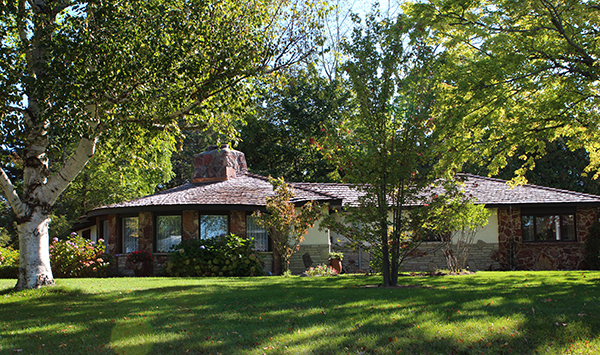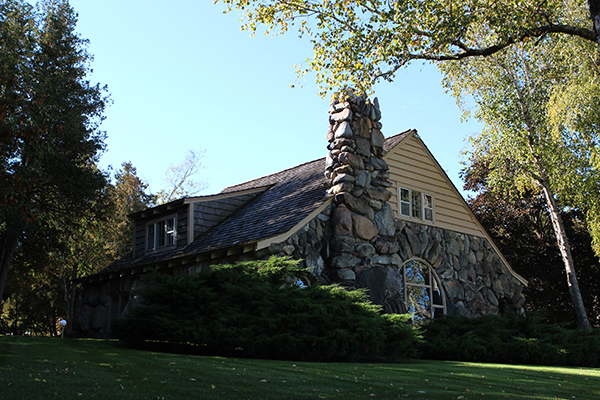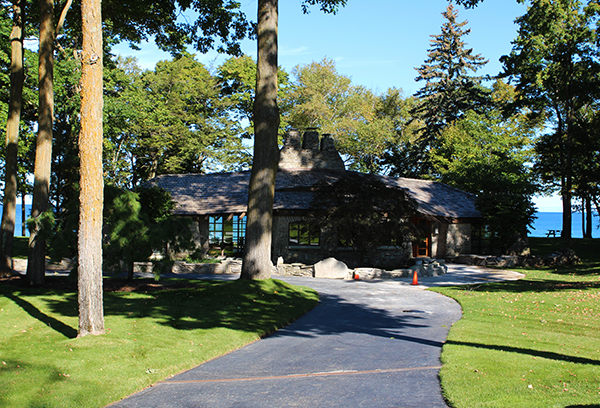 The following two could only be seen from the water.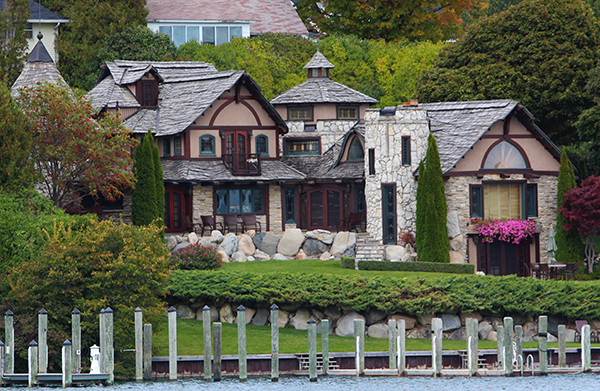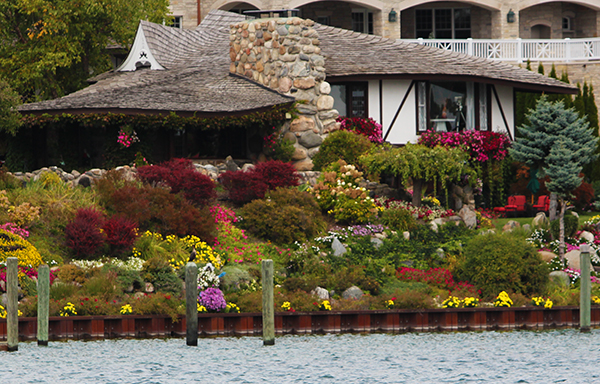 Truly magical! Thank you, Mr. Young, for gracing this world with such beauty and thank you citizens of Charlevoix for preserving his vision.
____________________________
BOOK REVIEW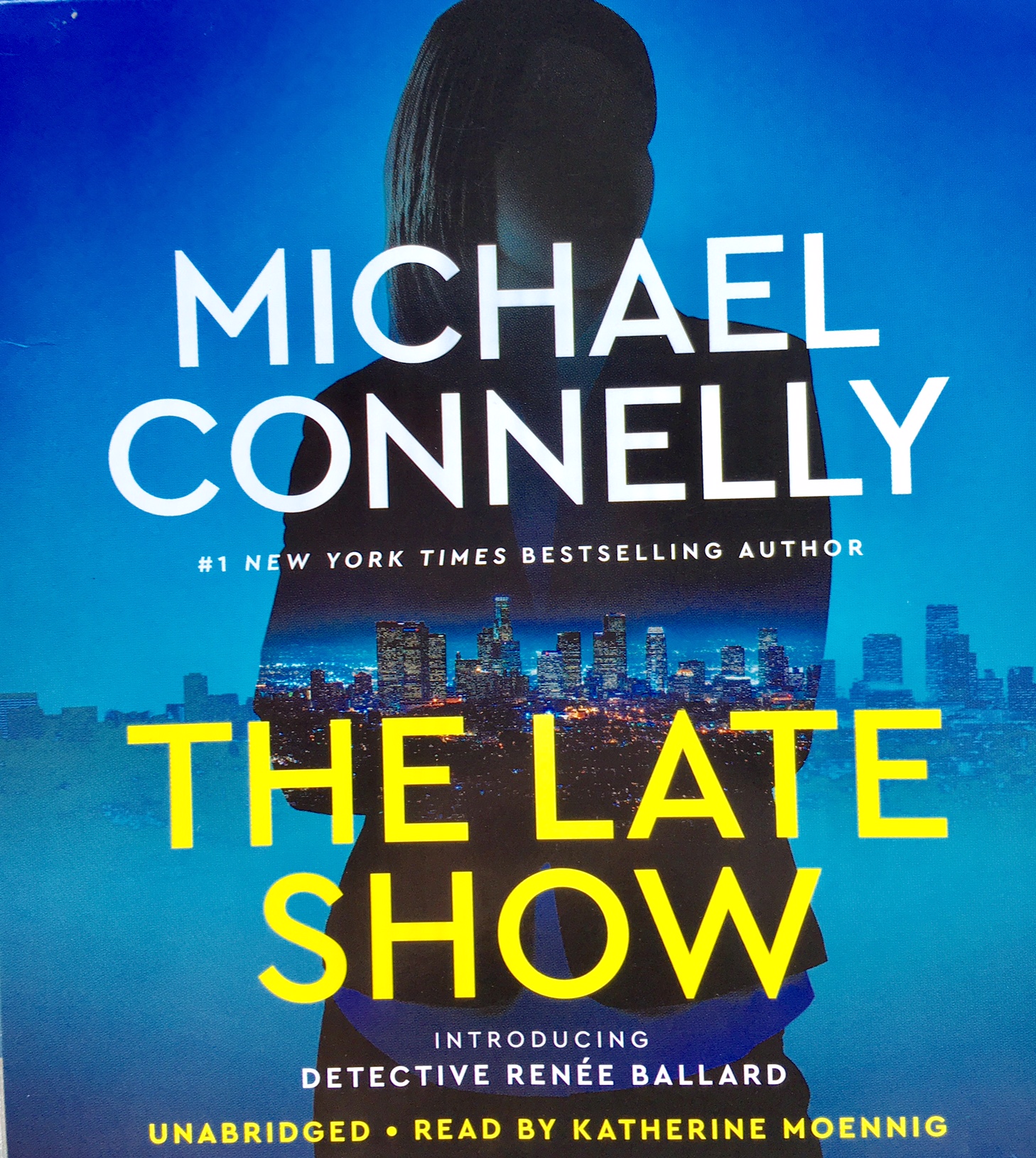 With all my recent driving trips, I've had time to listen to more audio books.  I have read many Michael Connelly books over the years.  If I am reading (listening to)  numerous books from an author, you know I must like them.  I'm excited because in this book Michael Connelly introduces us to his newest character, Detective Renee Ballard.  A female detective.  Yippee.  Detective Ballard was on the fast track up in the ranks until she filed a sexual harassment complaint against a superior and now finds herself working the "late show".  Generally, while on this graveyard shift, she never gets to see her investigations to the end because her work gets handed over to the day shift.  But, she gets two assignments that she wants to see through, against the wishes of her partner and her bosses.  Thanks, Michael Connelly, for this new character and a great read.
Until next week, …  .