While spending October 29th through November 5th at the Houston Quilt Festival, we got to witness some fabulous quilts and a town celebrating in the streets following the Astros win in the World Series.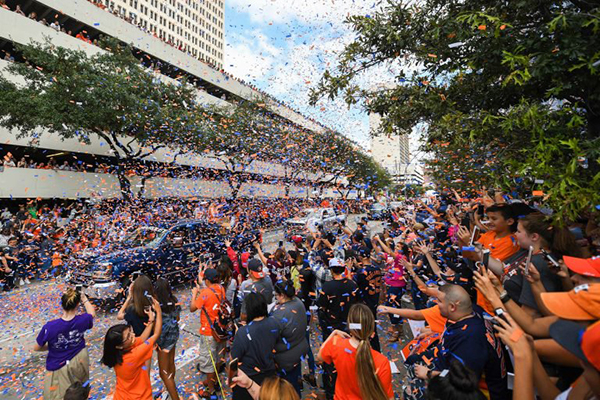 Houston was proud, happy and jubilant and its fans deserved some joy after the devastation of Hurricane Harvey.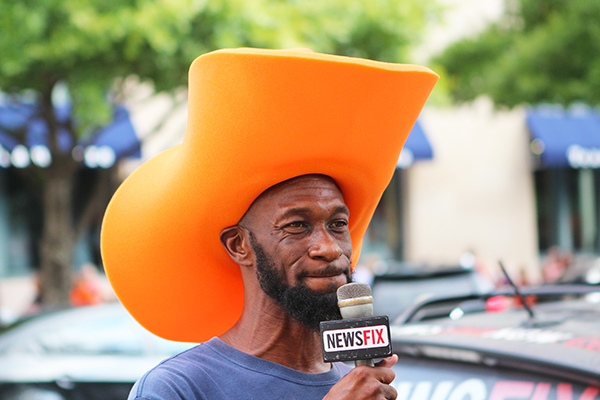 ______________________________________________________________
The quilts at the IQA Show were amazing. Here are a few of the winners and a few of my favorites:
Keiko Morichero of Sanda City, Japan hand appliqued 4,500 identical circles into a double wedding ring pattern . She added applique and exquisite hand quilting to create "For the Wedding of My Beloved Daughter." She was awarded the Robert S. Cohan Master Award for Traditional Artistry.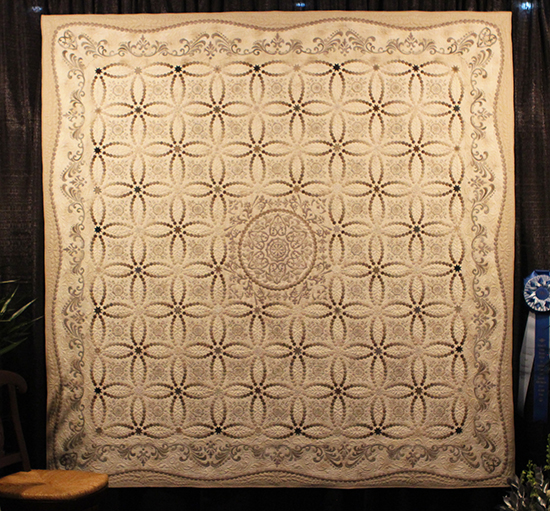 A close up: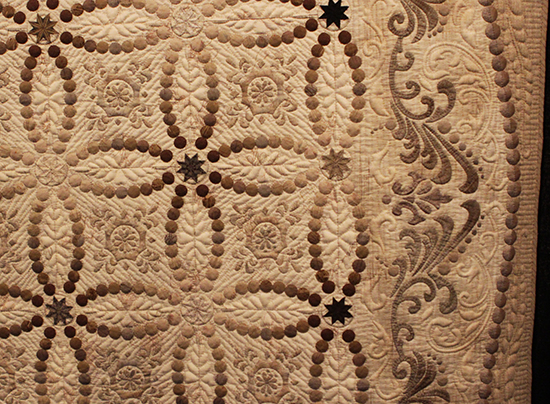 "Captivated by Nature" is a work in only black and white using  three different sizes of circles each machine fused applique. It garnered Olga Gonzales – Angulo of Saint Feliu De Guixols, Spain the Koala Studios Master Award for Innovative Artistry. Wow!!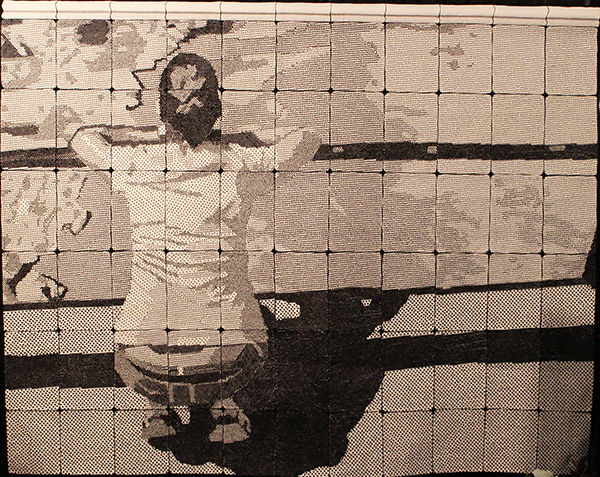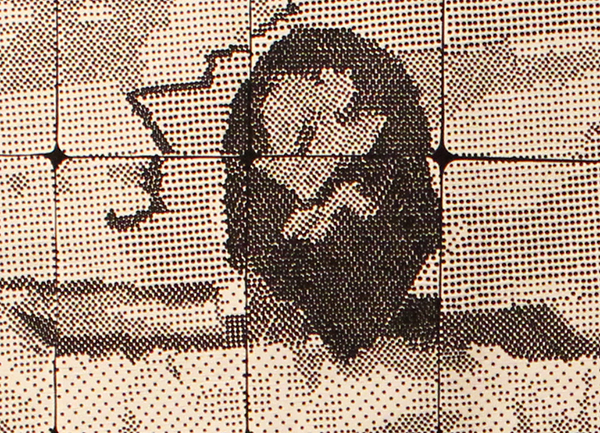 "Kirara's Garden Party" by Ayako Kawahami of Funabashi-shi, Japan won the World of Beauty Award. Amazing.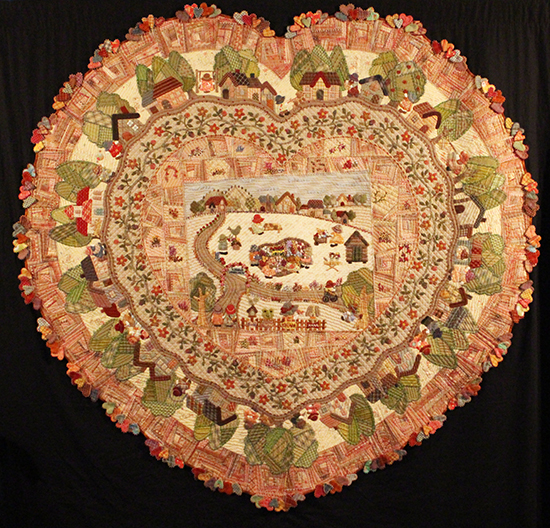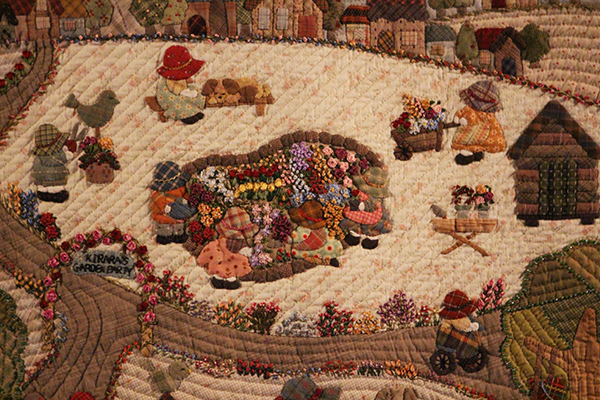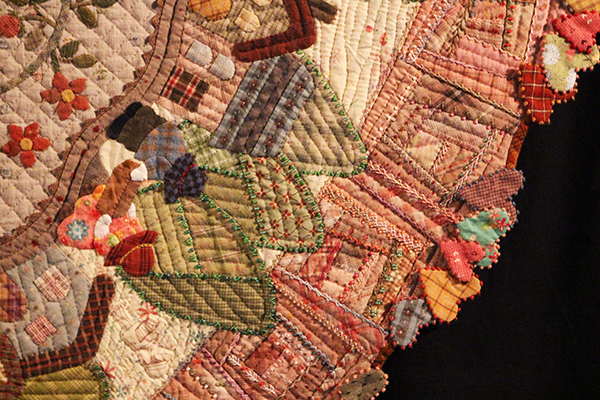 The Founders' Award was presented to Junko Fujiwara of Narashino, Japan for her  incredible Baltimore Album quilt entitled "Fantastic."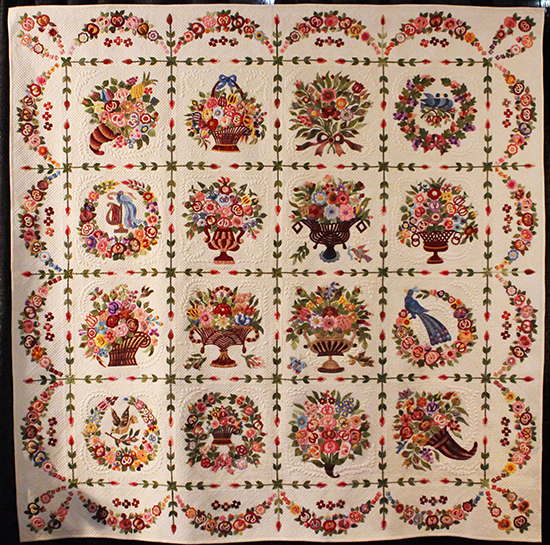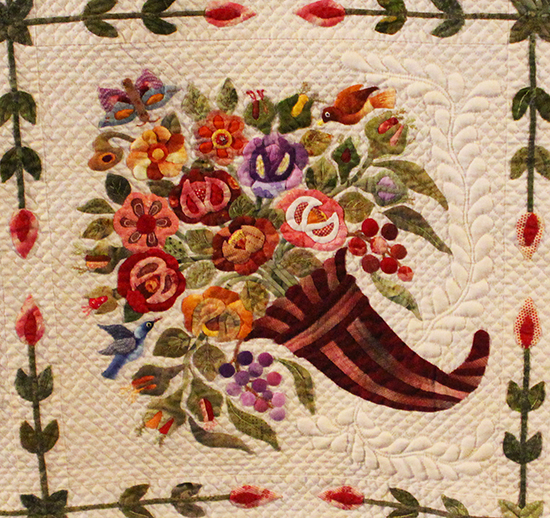 I loved Karen K. Stone's new quilt, Lotus.  Karen is from Southlake, Texas.  She described her technique as "glue applique, machine quilting".  It combines both cotton and silk fabrics.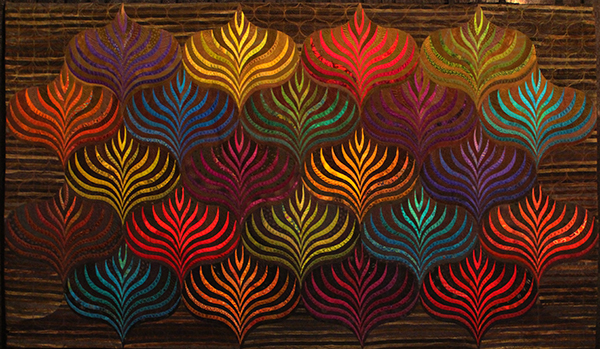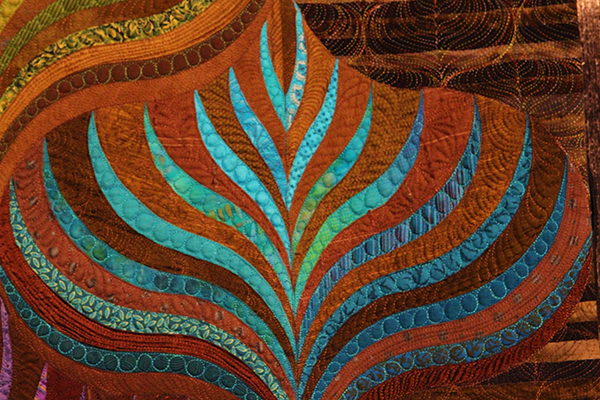 One of my favorite quilts was "Do Dragon's Like Cookies?" Tanya Brown of Sunnyvale, California created this quilt using digital printing, fabric painting and 3-D/CGI rendering. Magical!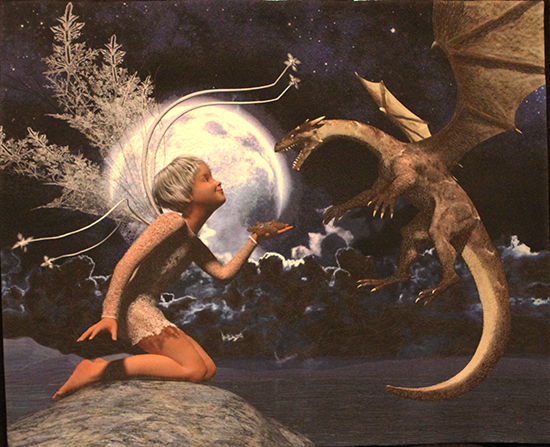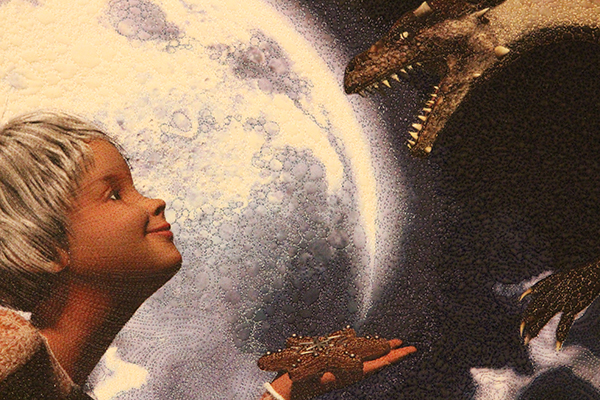 The dimensional applique used in "Receiving Grace" was inspiring. Elizabeth McDowell Heagy of St. Clements, Ontario received a well deserved Honorable Mention for her extraordinary work.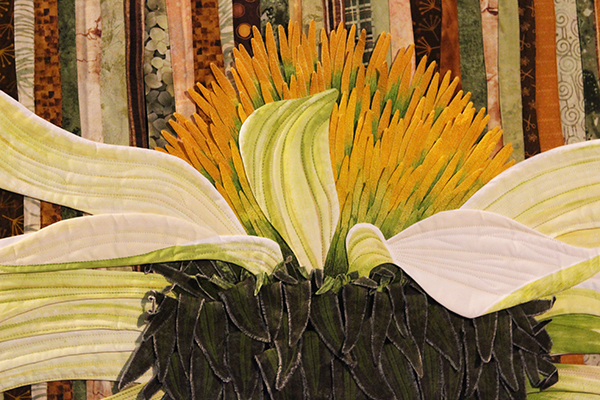 First Place in the Innovative Pieced category was awarded to Frieda Anderson of Elgin. Illinois. Freida used her own hand dyed silk and cotton to create "Unfurling."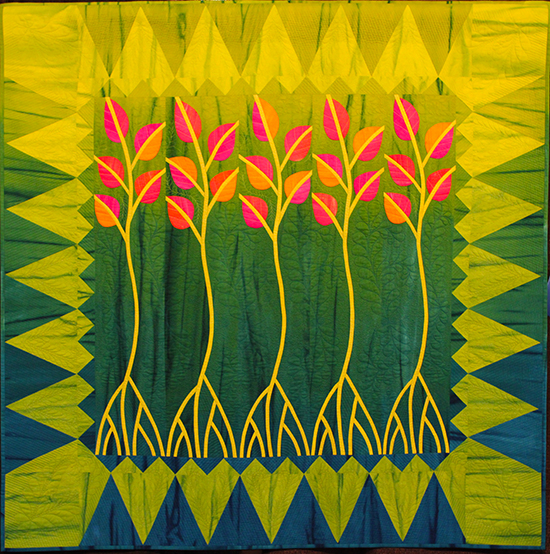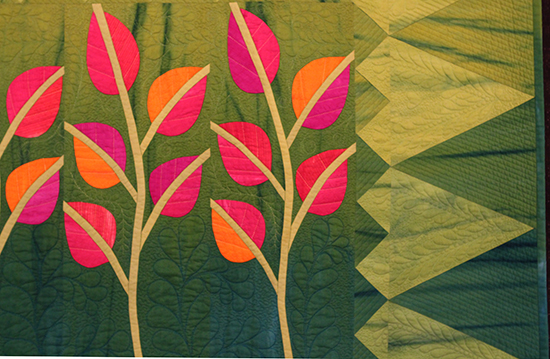 "Turkish Treasures" was inspired by a trip Pat Holly of Ann Arbor, Michigan took to Turkey. This quilt is amazing. Pat used silk fabric and machine appliqued and machine quilted this masterpiece. Look at the border! She even handmade the Oya needle lace and topped each point with a bead!! Pat was awarded the blue ribbon in the Innovative Applique category.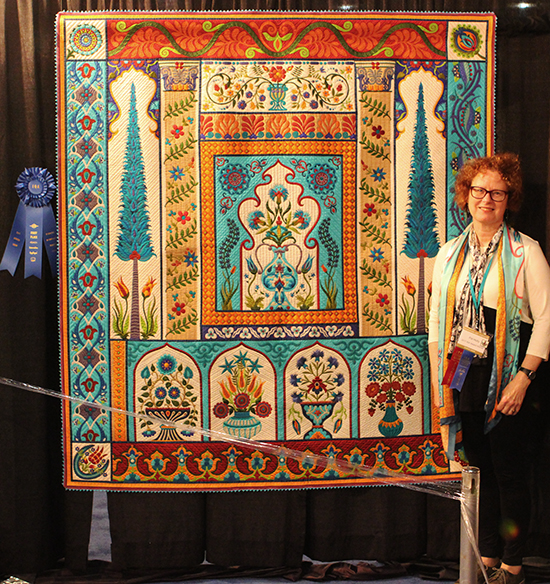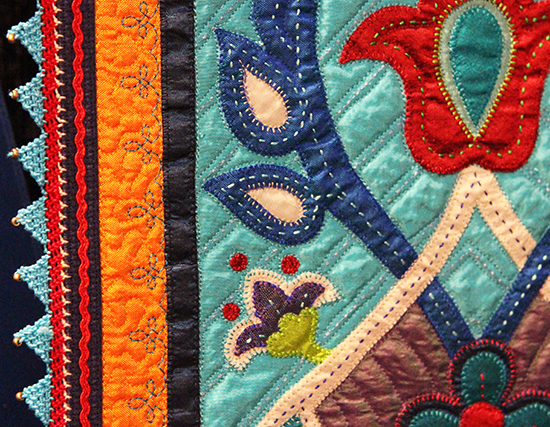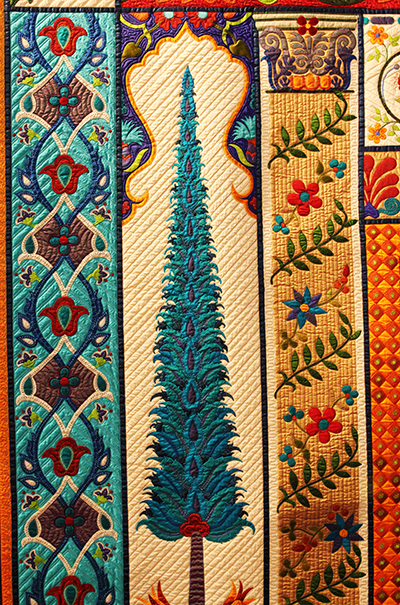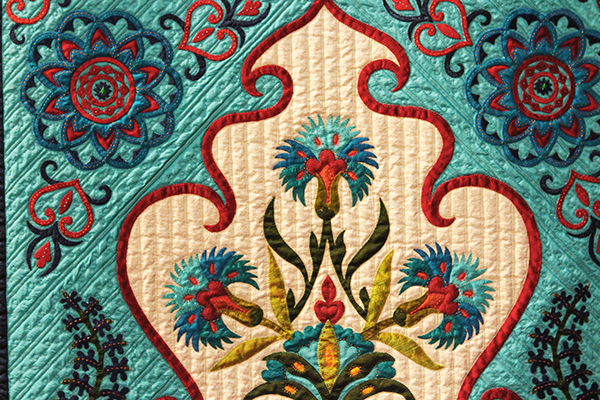 More quilts and exhibits from Quilt Festival next week.
_____________________________________________________________
Sad day at the Buckley Home.
Our sweet Tillie had been ill for awhile and she passed away this week. We were blessed to have had her for 17 years.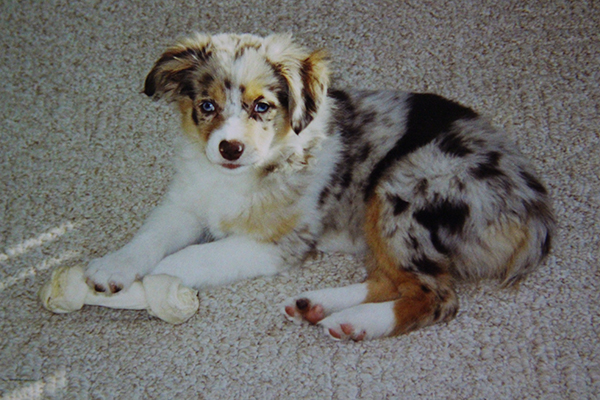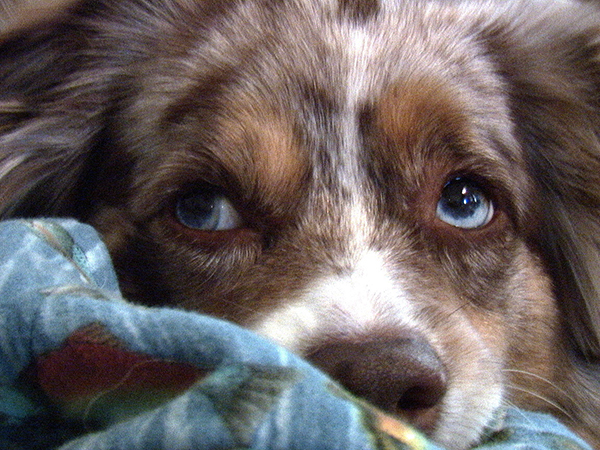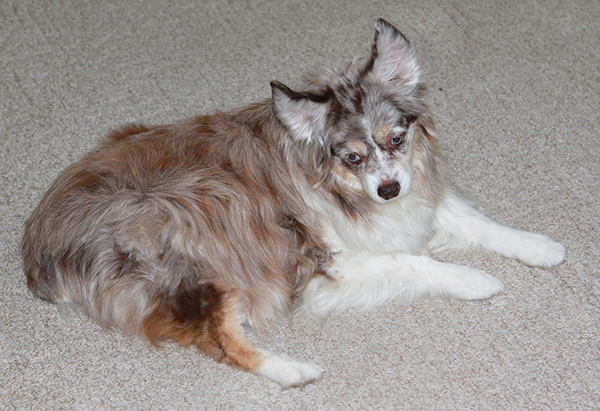 Rest in Peace you sweet girl.
September 28, 2000 – November 9, 2017