When AQS asked me if I could teach in Daytona Beach in February, I said "I'm in!" It's a no brainer….Pennsylvania or Florida in February?? Now let me think about that……..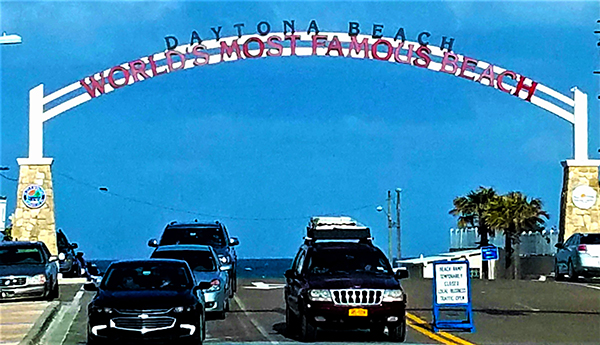 Joe, Eve and I drove from Carlisle, PA to the Hilton Resort "on the Beach!" Thank you, AQS. Fabulous location and fabulous show.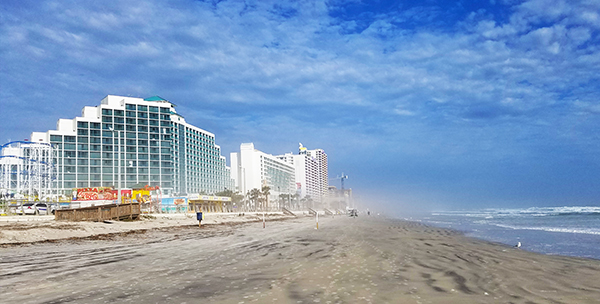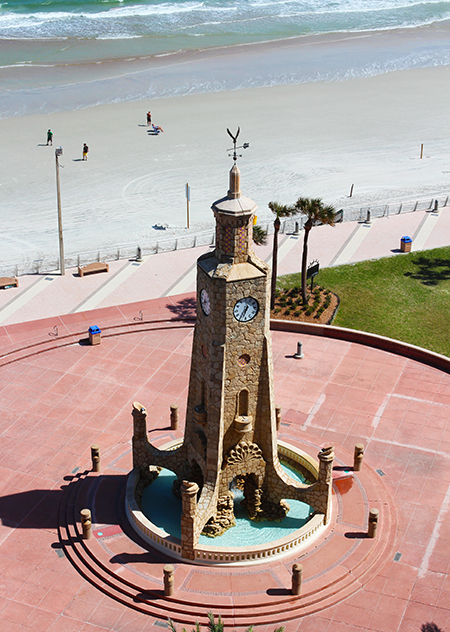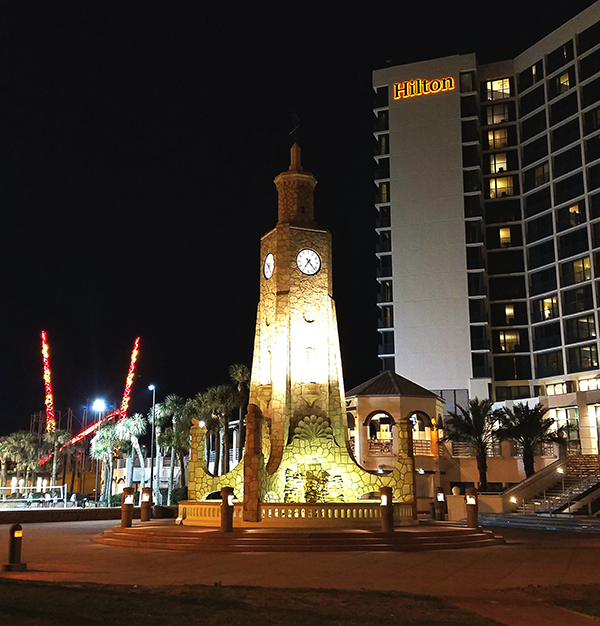 It was Eve's first trip traveling with us and she loved it. Eve had her first walks on the beach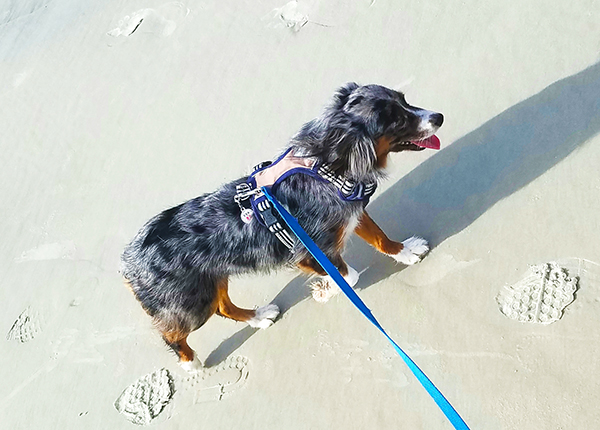 and naps on the soft beds.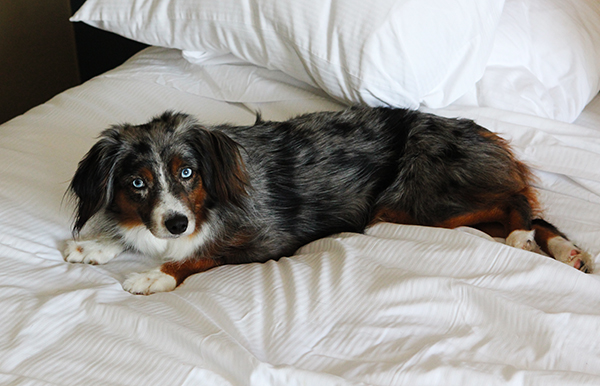 But, I had to remind her that she, being an Australian Shepherd, is a working dog. She was tasked to guard my products during classes.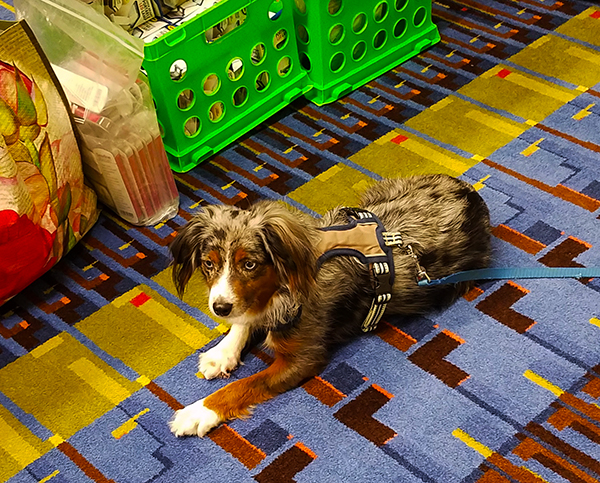 She did so well and became the unofficial mascot of the show. I love this dog.
From our perch on the 11th floor, we saw some great sunrises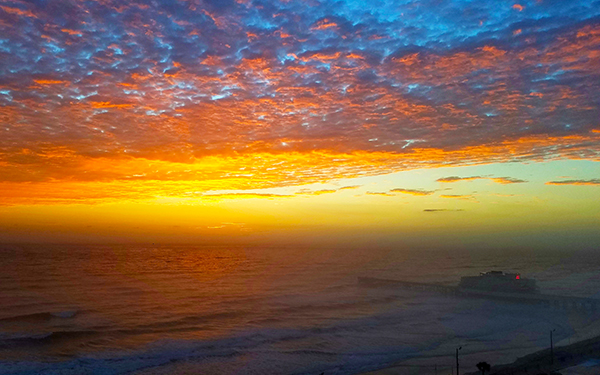 and some equally great moon rises.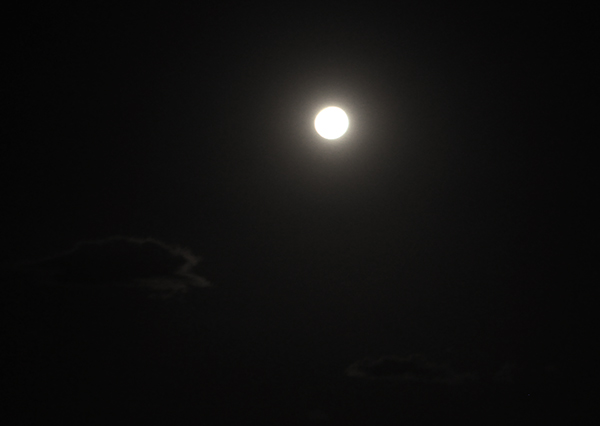 Look, it's Joe's Crab Shack!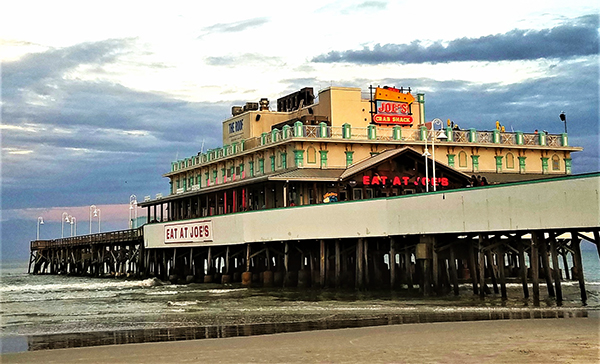 Oh yeah, there was a Quilt Show. Here are a few of my favorite of the many awesome quilts.
Rhoda Adams of Grasonville, MD exhibited this wonderful piece quilted by Jane Hauprich entitled "With Milk or Sugar?"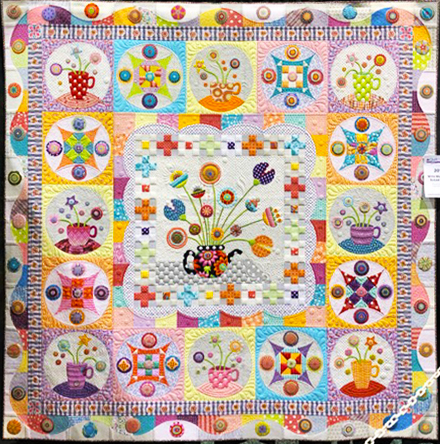 A close up…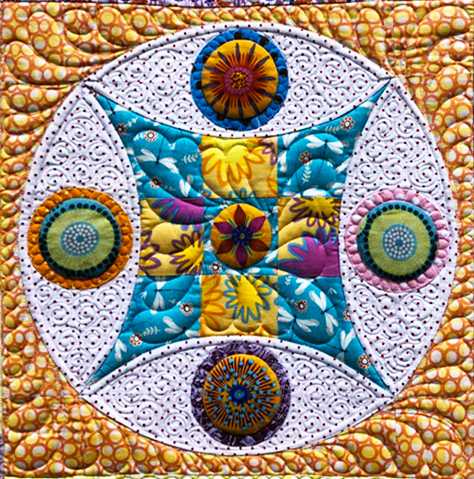 "Between Heaven and Earth" was created by Audra Rasnake of Meadowview, VA.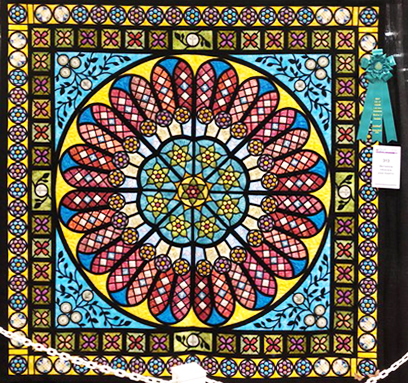 Here is a close up of this award winner.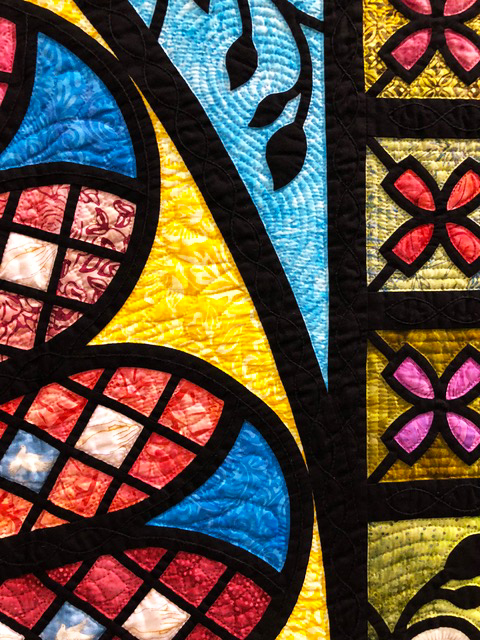 Jan Fraizier of Elwood, Victoria, Australia created "Chromascope."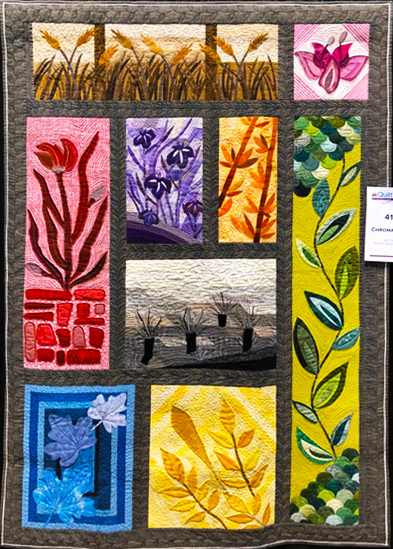 "End of Season by Jan Berg-Rezmer of Gladwin, Michigan is small yet grand.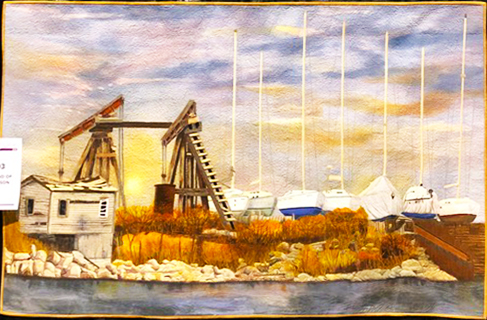 Teresa Yielding Rawson of Tuscumbia, Alabama appliqued this amazing quilt she named "Contentment- A 20th Anniversary Celebration".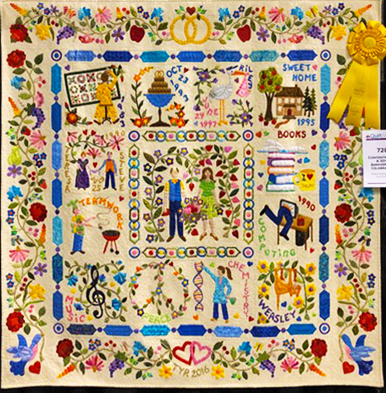 The details on this quilt were amazing.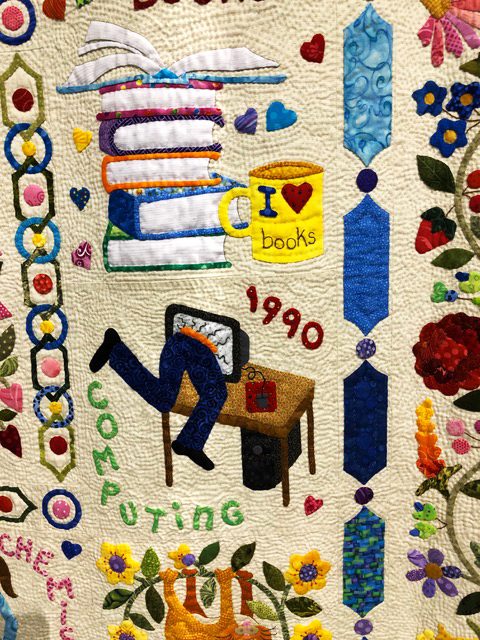 _________________________________________________
STUDENTS' WORK
Wanda Blacksher sent me a photo of her finished quilt using my pattern, "Fiesta Mexico".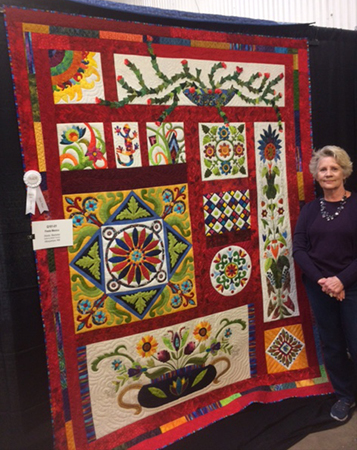 And, Kathy Kenney sent me a photo of her finished "Bluebird of Happiness" block.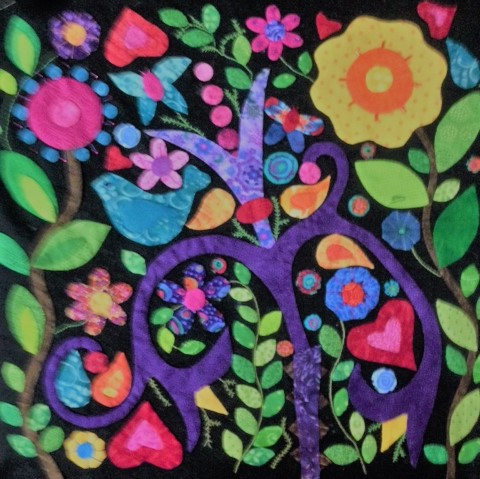 It's hard for me to explain to you how happy it makes me to see these finished projects using my patterns.  If you could see me now you would see the big smile on my face.  Thanks very much ladies for sharing your projects.
___________________________________________________________________________________________________________
BOOK REVIEW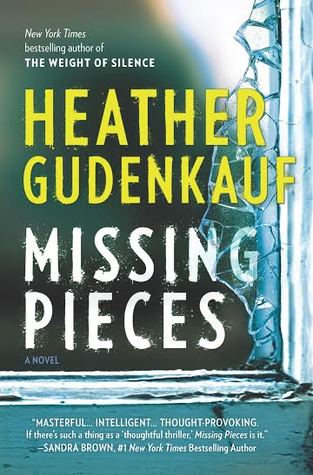 I am addicted to Heather Gudenkauf's books.  While I was doing a lot of hand applique. I listened to this book.  I really liked the book and the reader.
Sarah Quinlain goes back, along with her husband, to his hometown as his aunt is very ill and in the hospital.  They have been married for awhile and this is their first trip back to Jack's home town.  Heather starts to find out that Jack has lied to her about many things including how his mother died when he was a teenager.  Sarah keeps digging and uncovers many truths as well as being stalked in her email.  I highly recommend this book.  Enjoy!
Until next week  …     .