We drove south to Pigeon Forge, Tennessee this past week for the 24th Annual Mountain Quiltfest. The show is sponsored by the local Chamber of Commerce and the City.  Not only is this a nice quilt event but the city and surrounding area have a lot to offer.  The classes and the show are held at the LeConte Convention Center. Although there is a cost for classes, the entrance to the show and vendors is FREE.  Here is a picture of the convention center. The classrooms are really nice with each student having their own large table and great lighting.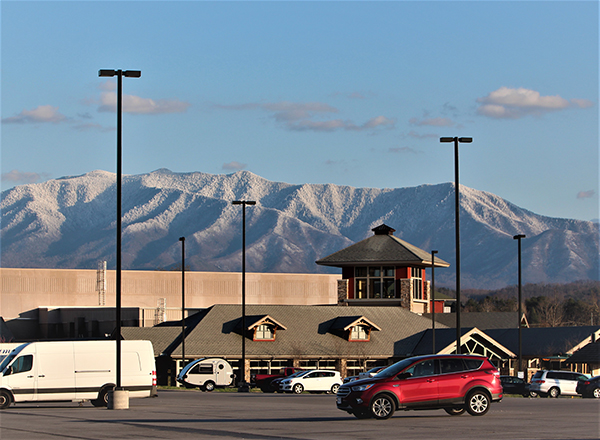 The LeConte Convention Center as the sun was setting. Ah!!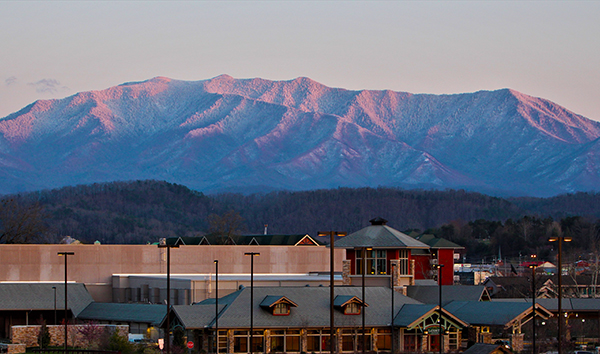 Here are a few of my happy students in one of my hand applique classes.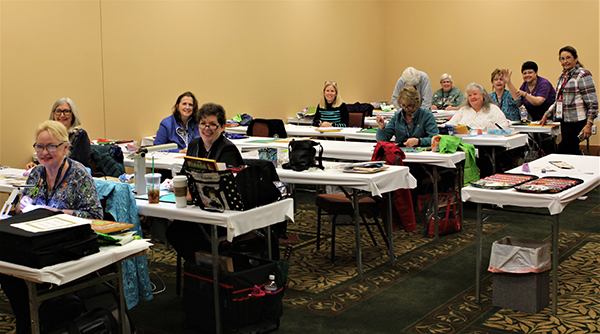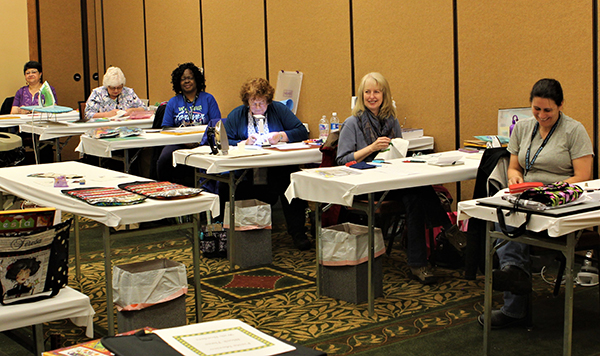 This is a fun group of ladies who attended my paper piecing and machine applique class.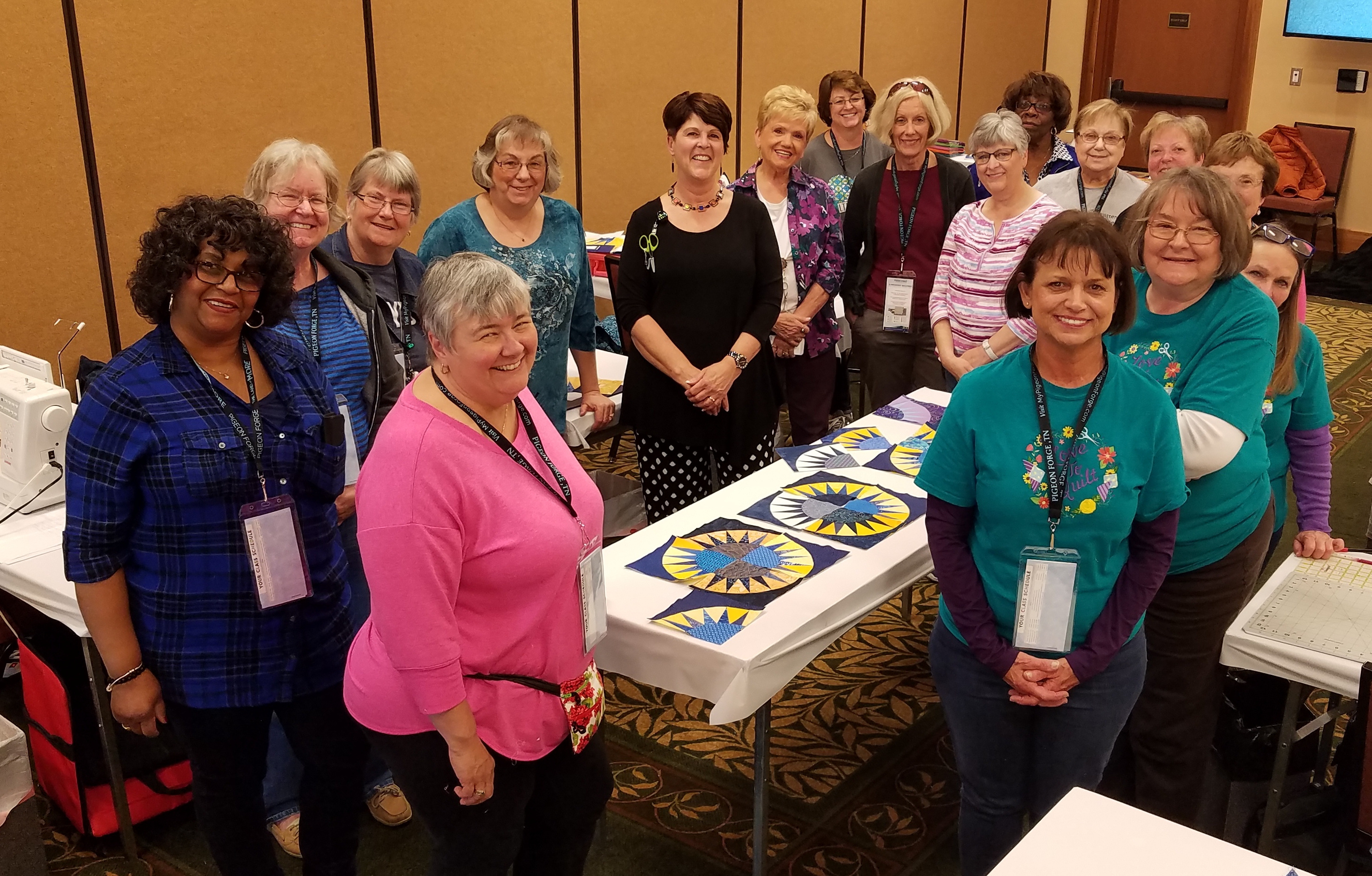 Lori Goehring from Woodstock, Georgia took my Kansas Rose class on Tuesday and came in Thursday morning to show this: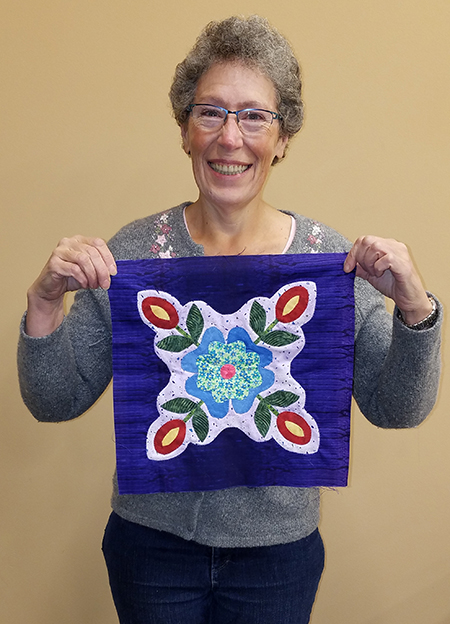 Truly amazing!
We had a chance to drive into the Great Smokey Mountains to the Tennessee-North Carolina Border. Seeing the mountains up on the Gap always takes my breath away.

A storm blew in a few days later and the first day of spring looked like this.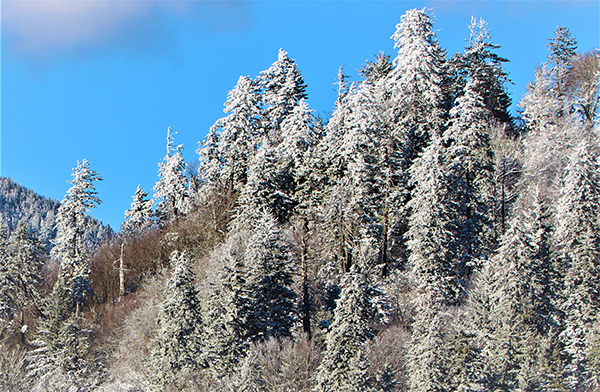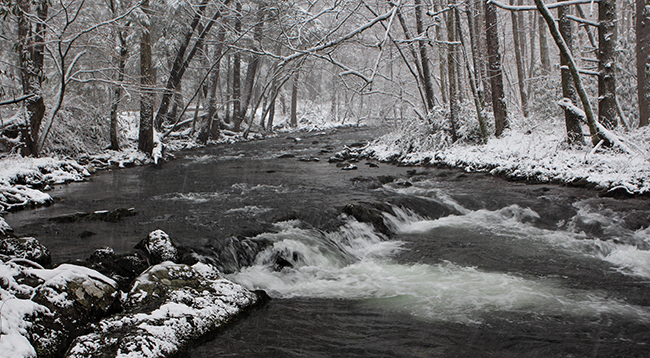 We spotted Tom hitching a ride in the snow storm. What a majestic bird.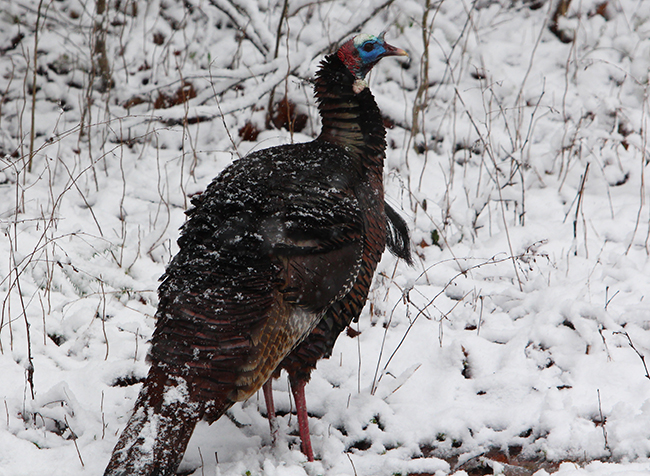 A close up of Tom the Turkey.
Within a few days, the snow melted and we drove over to Gatlinburg.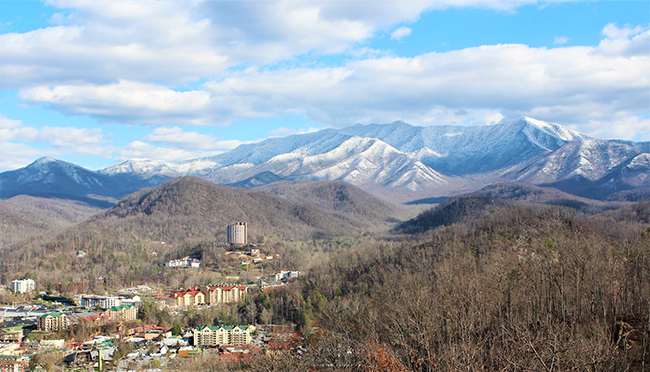 Next week……. a visit to Bush's……….
_____________________________________________
BOOK REVIEW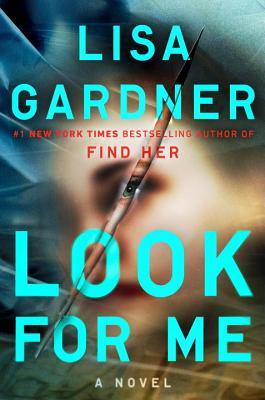 I am a Lisa Gardner fan.  I've been on some very long car rides and have been listening to several books.  I think this is the 9th in the series with Detective D. D. Warren.  In this book the author brings back an old character, Flora Dane.  D. D. and Flora are an unlikely team.  They are working to find a missing 16 year old who's entire family was shot in their home while she was out walking the dogs.  My opinion….I don't think you need to read the previous books in the series to enjoy this one.  I give it 5 stars.