On my recent trip to Texas, I had a day off and found myself in La Grange, Texas at the Texas Quilt Museum.  There was a very nice display called "Contemporary Quilt Art from the Collection of International Quilt Festival".  I really enjoyed the exhibit.  I had seen most of the quilts throughout the years at Quilt Festival but still enjoyed seeing them again.  The display that really got my attention was called "19th Century Quilts from the Collection of International Quilt Festival".  This collection of antique quilts was incredible and showed some of the best hand quilting.
This first antique quilt is called "Grapes and Leaves and is from c.1860.  The maker is unknown.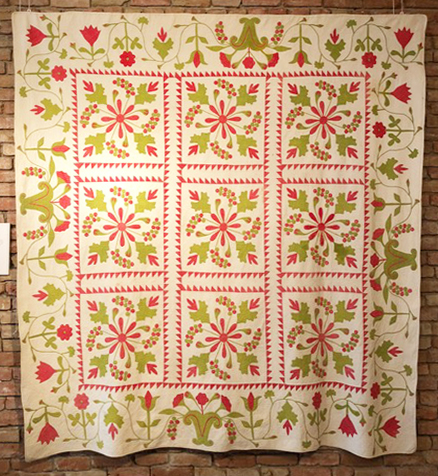 I do not often see reverse applique on antique quilts and I liked how it was included in the red "V" shape on this basket.  And, of course, I loved all the circles.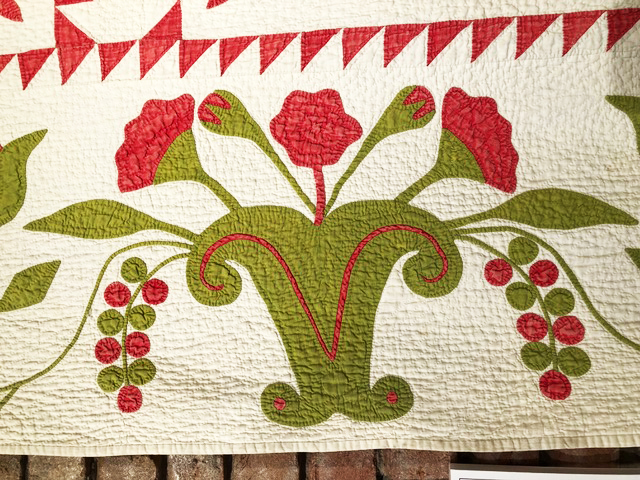 The name of this quilt is "Strawberry Wreath".  It was made by Sarah Dubois in 1860.  The hand applique and the hand quilting are outstanding.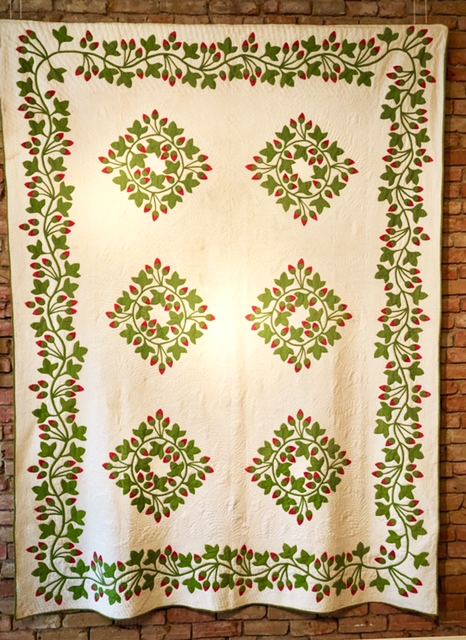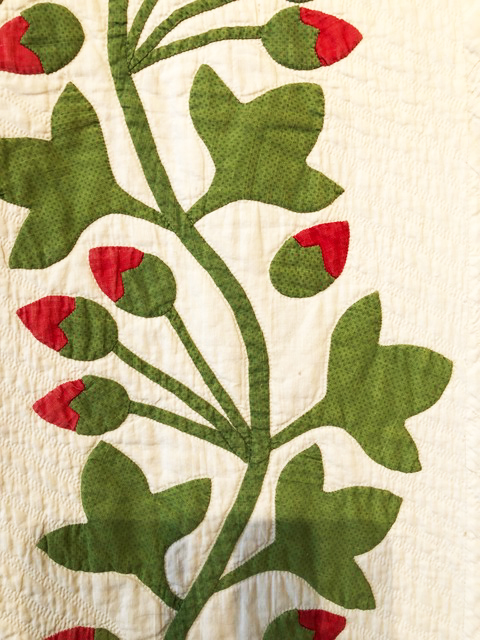 "Baskets and Stars" was made c.1860.  The maker is unknown.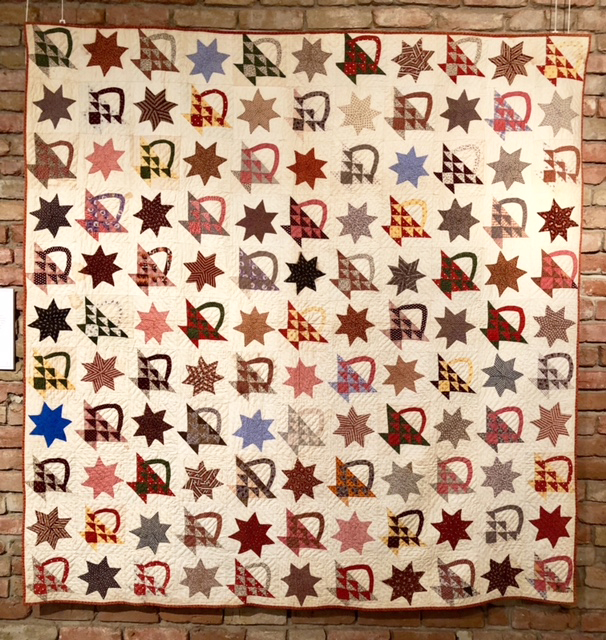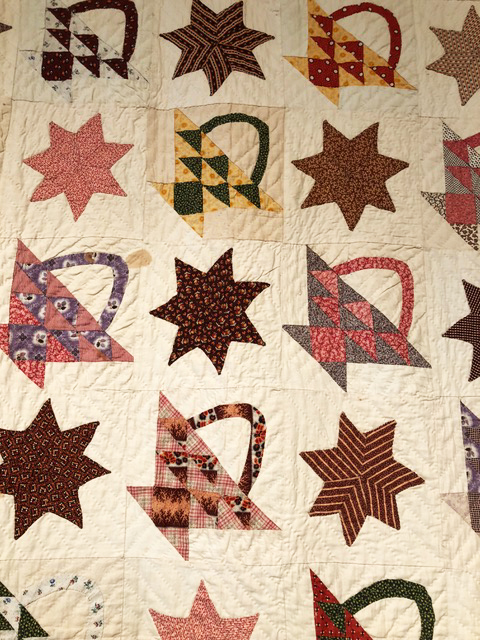 I only had one regret……the museum will host an exhibit of Sue Garman's quilts starting on the 28th of June.  Oh, how I wish the exhibit would have been there while I was in the area.  I think you should put the Texas Quilt Museum on your list of places to see and I really think you should try and make it to the museum while Sue Garman's quilts are on display.  I LOVE her quilts.  She was a great designer and maker of quilts.  She will be missed.  To find out more about the museum and upcoming exhibits visit http://texasquiltmuseum.org/
Beside the museum is a charming quilt/yarn shop.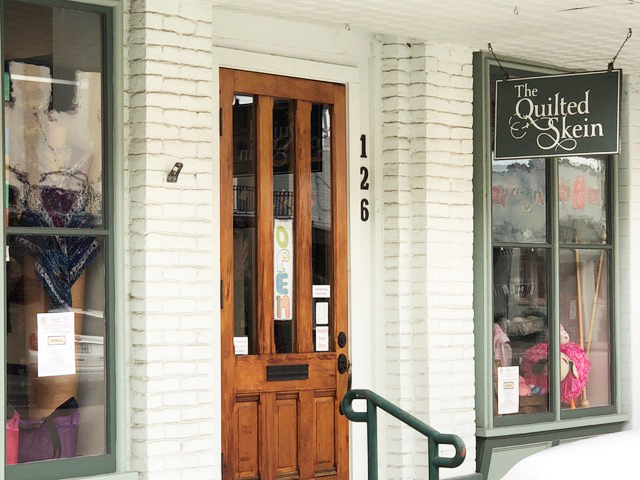 Items are beautifully displayed.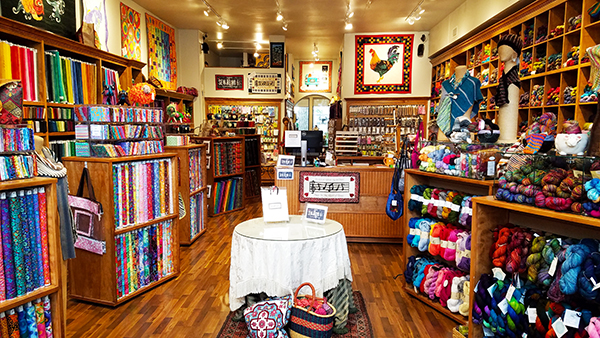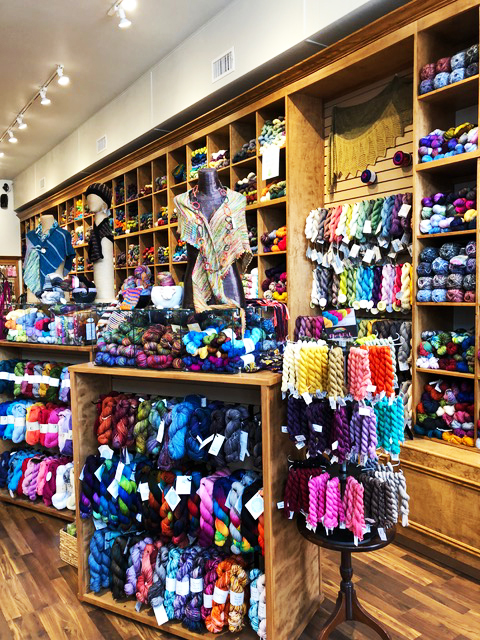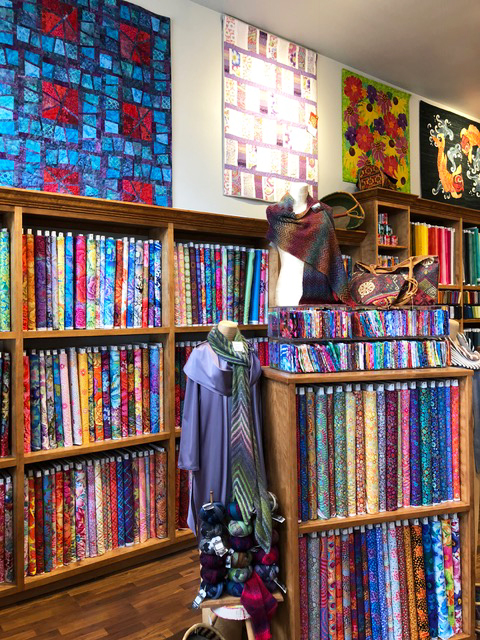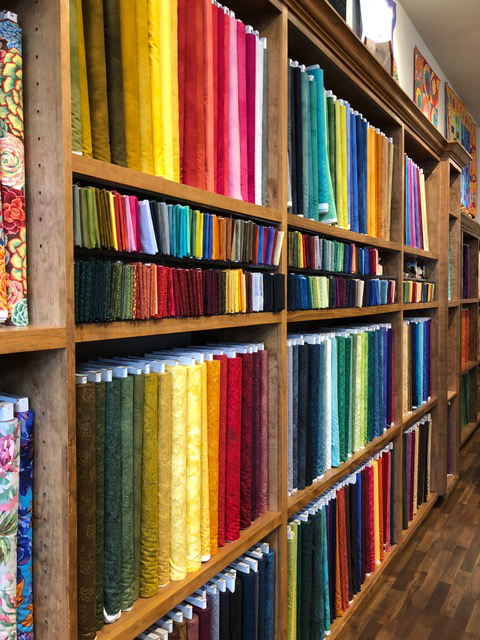 I especially liked some of the notions……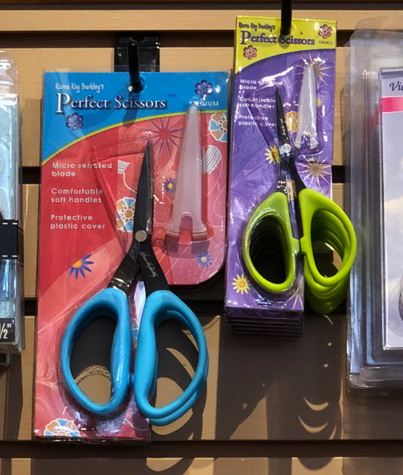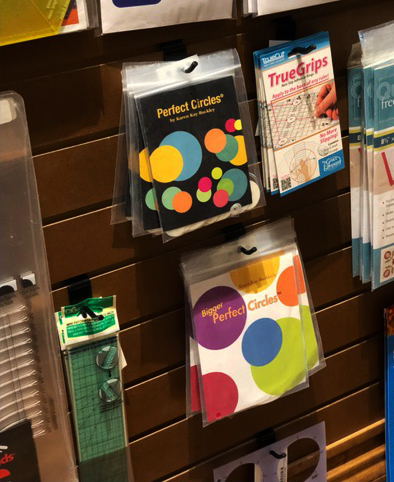 ____________________________________________________________________________________________________________
BOOK REVIEW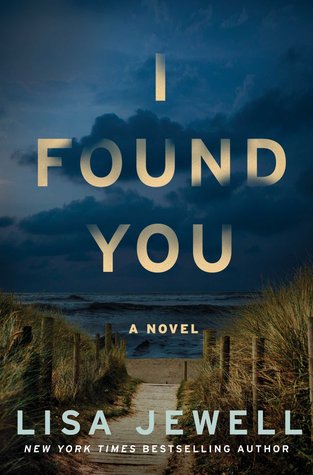 Thanks, Grace, for this recommendation.  This is my first time reading anything by Lisa Jewell.  I enjoyed her style of writing and how she introduced the characters.  "Frank" is found on the beach with no memory of how he got there or anything about his background.  Alice finds him and wants to help.  There is another story about a family on vacation and the horror they endure.  I liked the way the stories merged.