I just returned home for an EIGHT week stay-cation. Yes indeedee. I'm home and I might just lock myself in the studio for a month. Yippie!
Eve traveled with us to Springfield and Taylorville, Illinois. She is so good and was well received by everyone at the guilds. Did I tell you I love this dog!?!?
I started with my border class in Taylorville, a small and friendly town 40 minutes from Springfield.  I love small town America where people smile, men hold doors, everyone waves and drivers are courteous. Here are some of the members of the Christian County Quilt Guild looking at borders.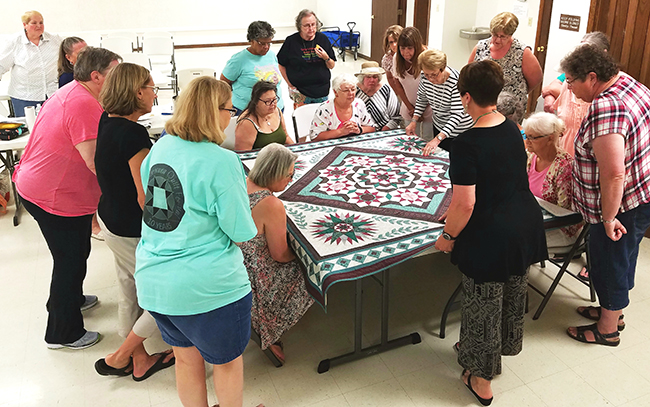 The Q.U.I.L.T.S. Guild of Springfield has some of the best hand applique-rs I have ever met. What a nice and talented group. Here are some of the members at my workshop. To learn more about this group, visit http://springfieldquilts.com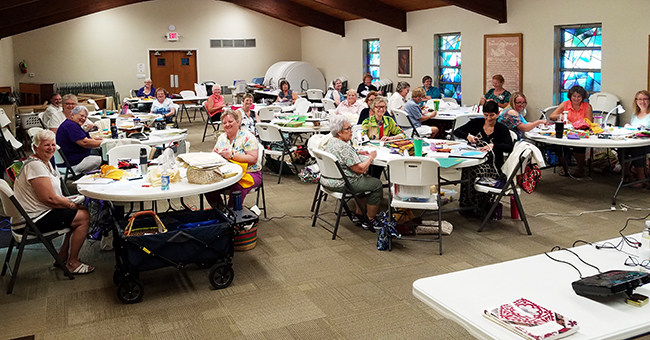 Springfield, Illinois is where Abe Lincoln resided, practiced law and was a state legislator. I think there are more statutes of Lincoln in Springfield, than there are Starbucks in Seattle. Maybe not. There he is outside of the new Capital building.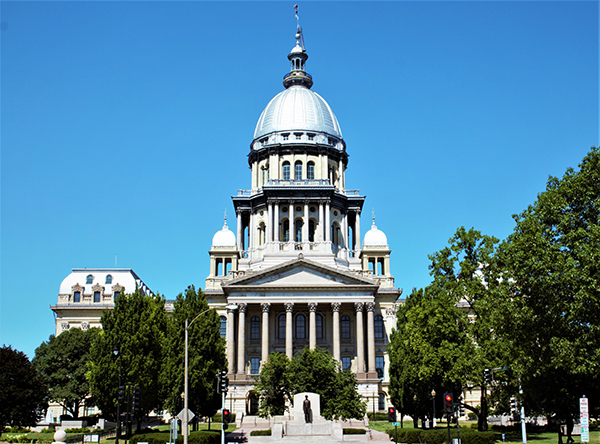 There he is inside the Old Capital building.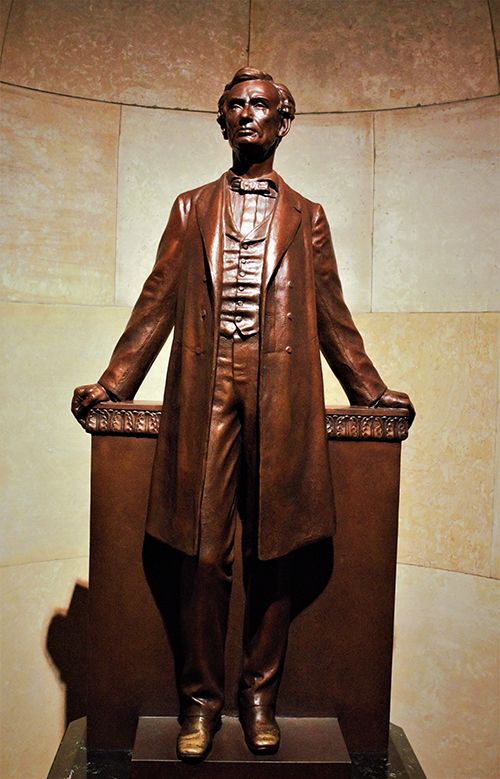 Here he is outside the old railroad station.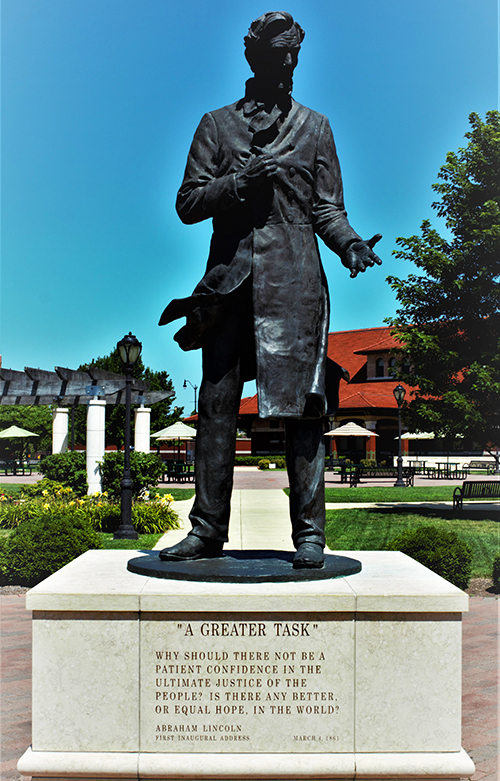 Joe even saw him walking up the street with Mary and the kids.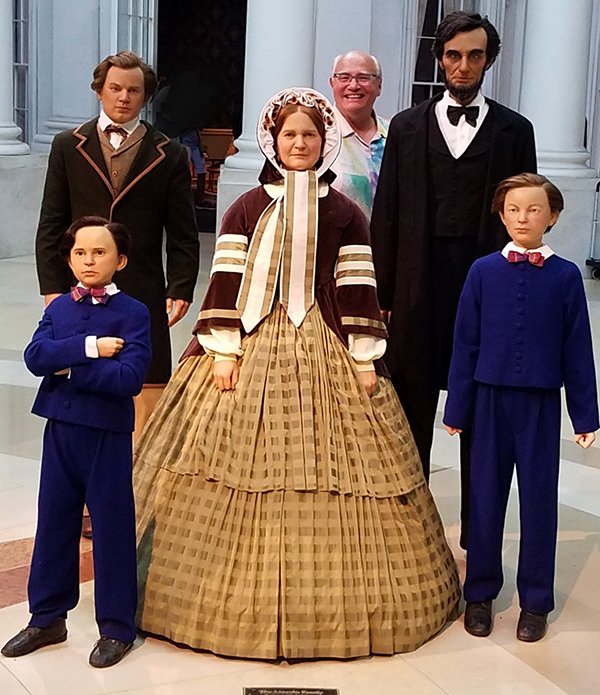 The Old Train Station was magnificent.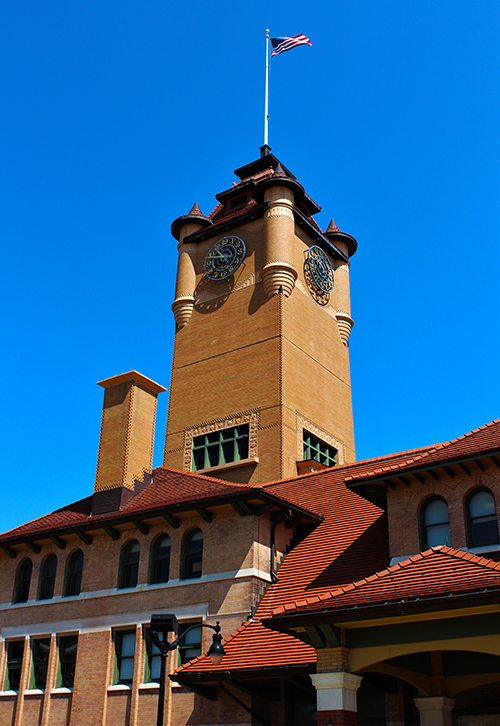 As was the Old State House.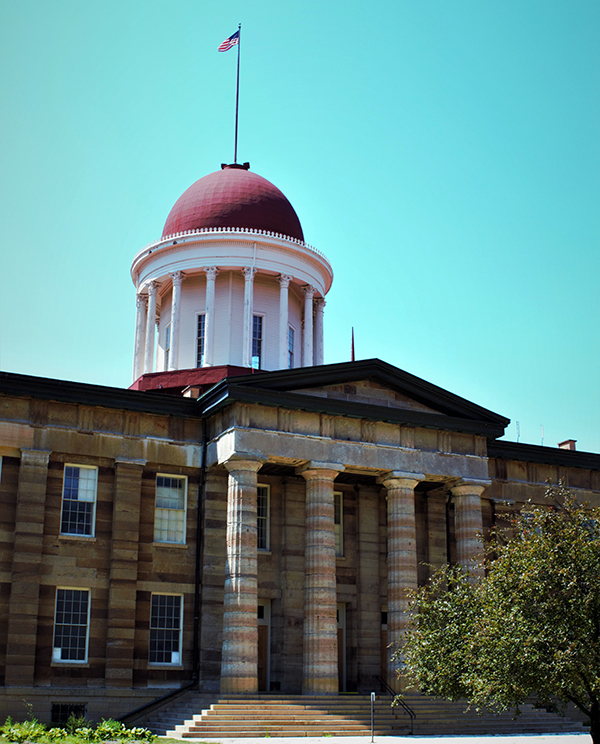 This is Lincoln's tomb in the Springfield grave yard.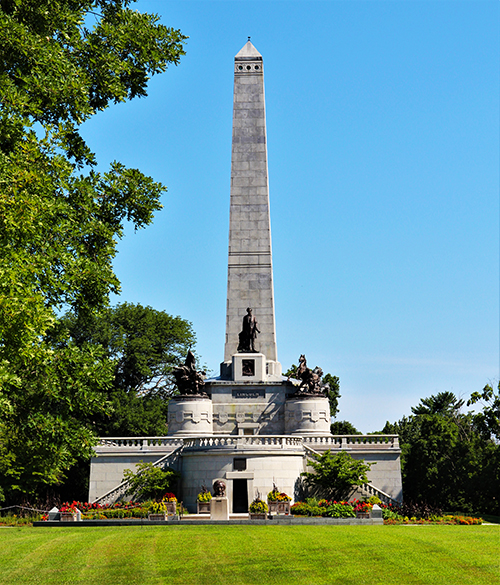 I think Abe would have thought all the fuss over his passing was too much as he was a simple man.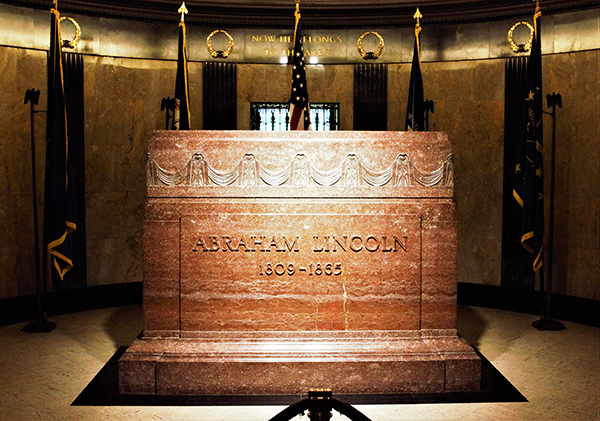 But, not Mary Todd Lincoln. She was so happy to get out of Illinois and into the grand society of the nation's capitol, Washington, D.C. She loved to throw parties and go on shopping sprees to New York City. There was a wonderful display of gowns at the Lincoln Museum. Here were some of my favorites, reproductions of the gowns of the Washington elite.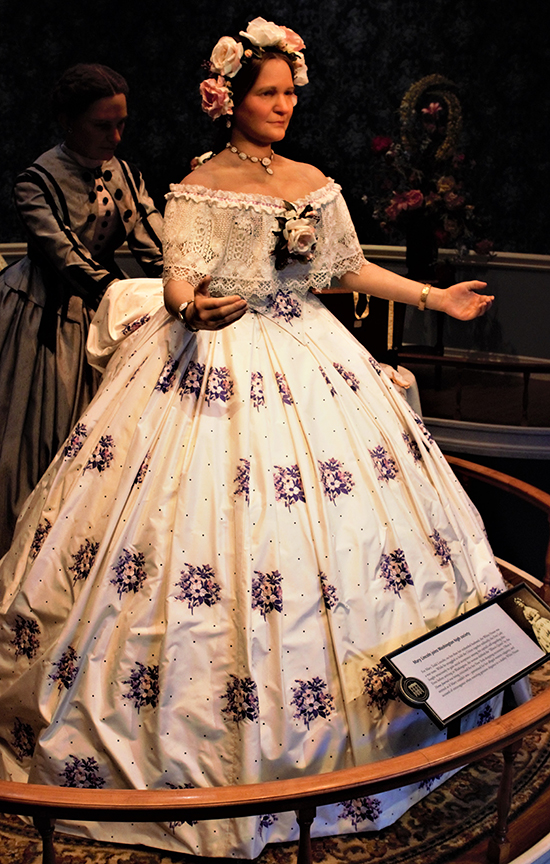 Check out the lace in the bodice. All of the floral designs were hand embroidered. Wow!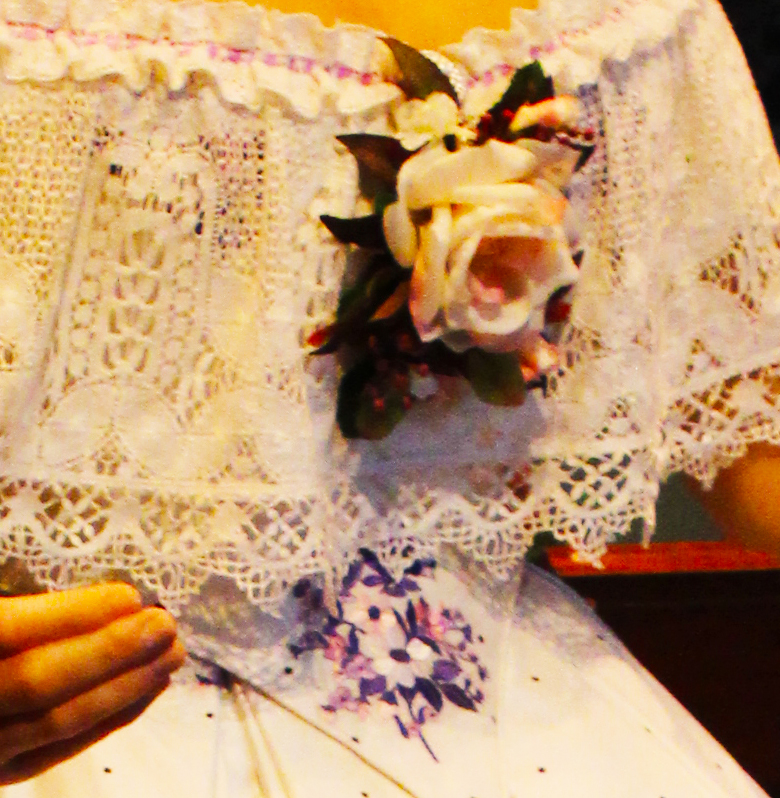 These are my colors.  The detail work was impressive.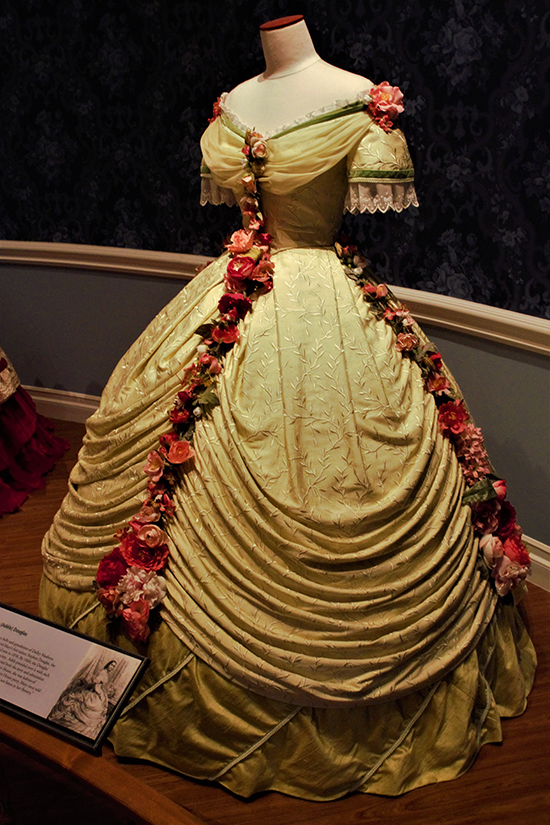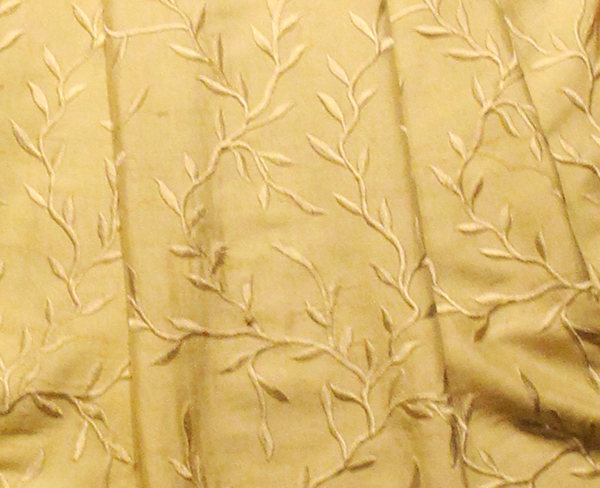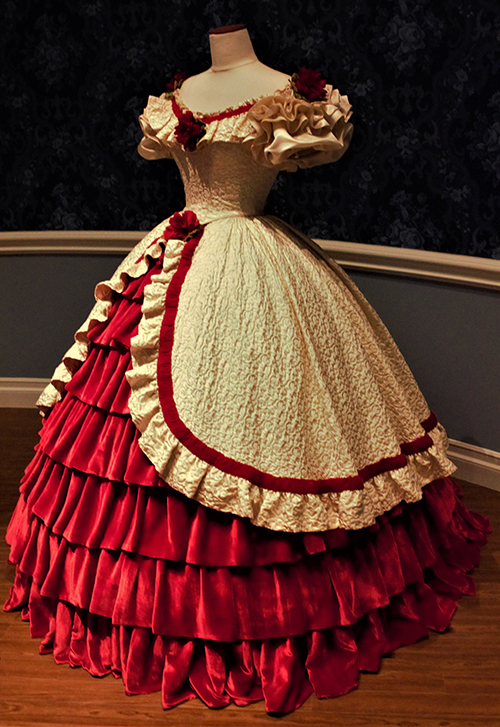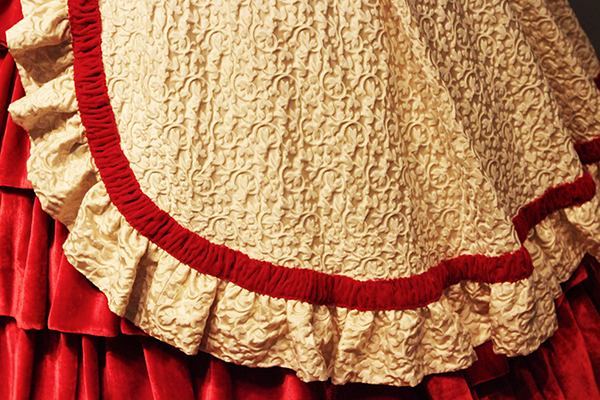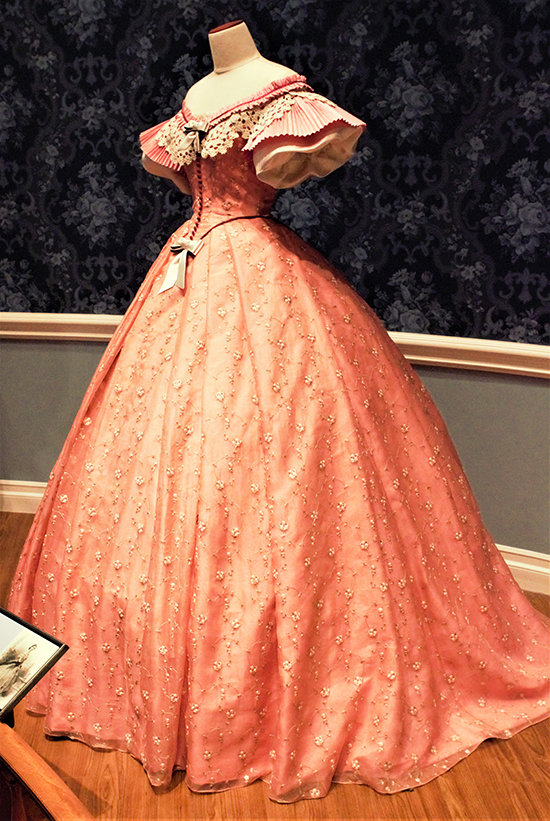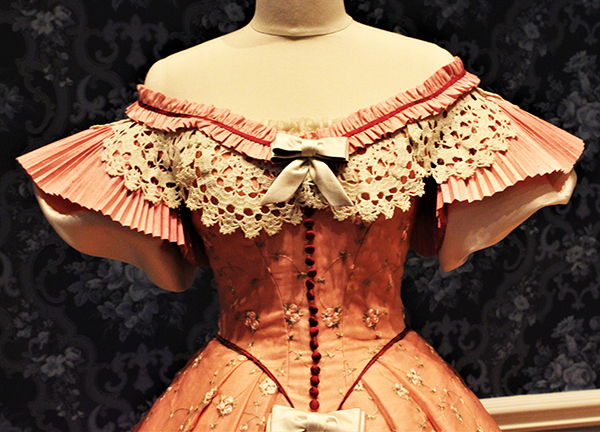 ________________________________________________________
BOOK REVIEW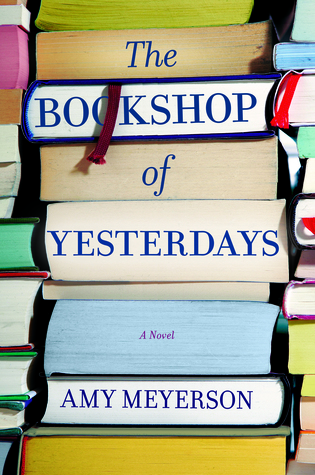 Yet another good book recommendation.  And another new author for me.  I enjoyed the writing, story line and the reader.  I've been on some really long car rides and a good book is a very good thing on those long rides.
Miranda Brooks inherits her Uncle Billy's bookstore.  When Miranda was younger, Uncle Billy would send her on scavenger hunts in his California bookstore.  Miranda has not seen Uncle Billy for many years and then all of a sudden she gets a call that he has passed away.  Now on the East coast, she had just moved in with her boyfriend as things were getting a little more serious between them. Then she flies back home for Billy's funeral.  At the reading of the will, she finds that she now owns the bookstore and Uncle Billy is sending her on a very involved scavenger hunt.  She has a lot to learn.