I spent last week teaching at the International Quilt Festival in Houston and attending one of the best quilt shows ever! I was so happy that Cynthia England and her quilt "Reflections of Cape Town" won BEST OF SHOW.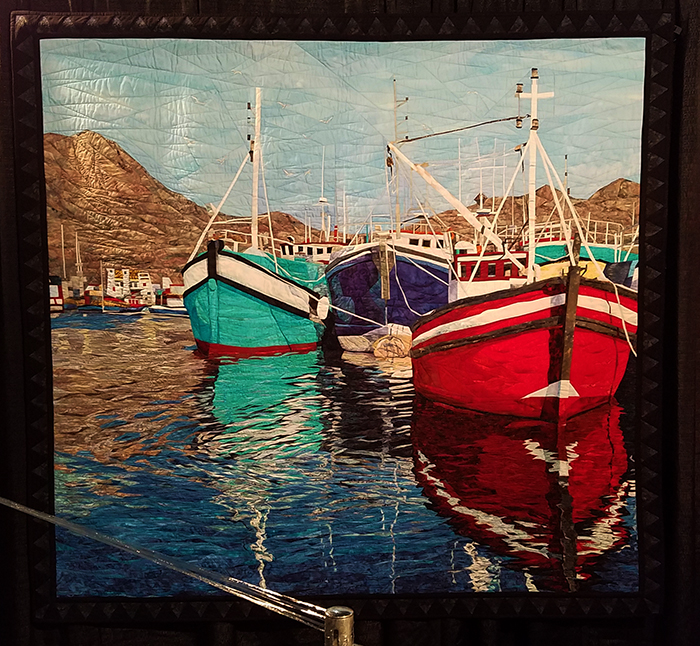 This masterpiece had over 8,000 pieces of fabric. You rock Cynthia!!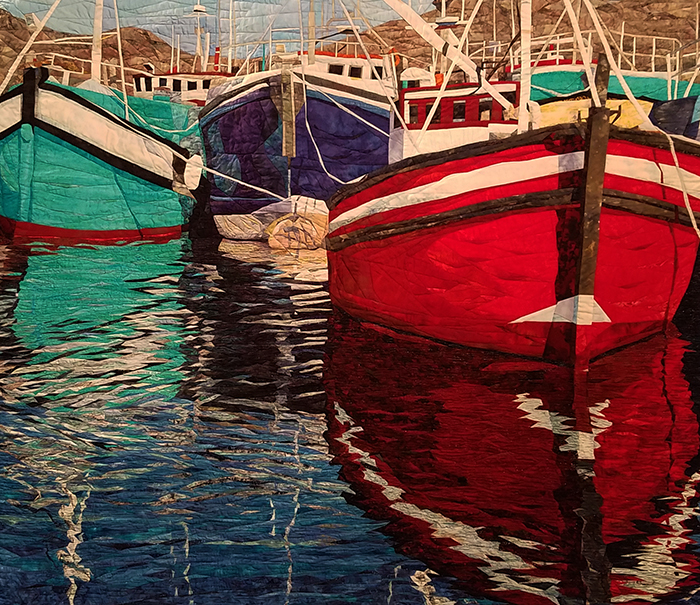 This is not painted.  A gazillion little pieces of fabric were used to create this masterpiece.  To find out more about Cynthia and her techniques visit her site https://www.englanddesign.com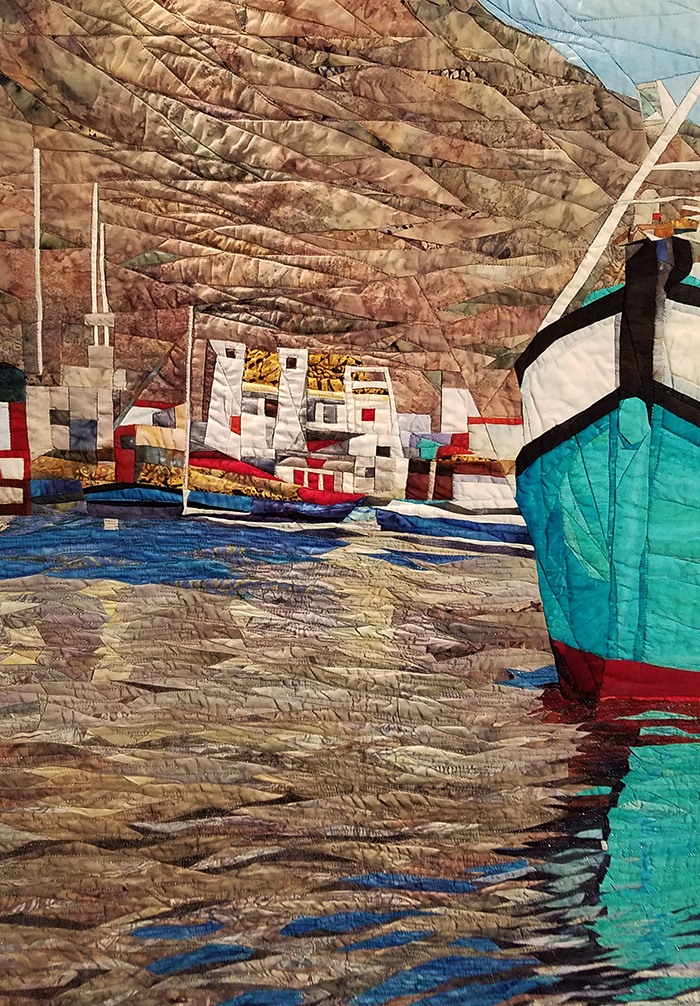 Kathy McNeil's quilt is entitled "You and Me".  Another beautiful quilt from Kathy.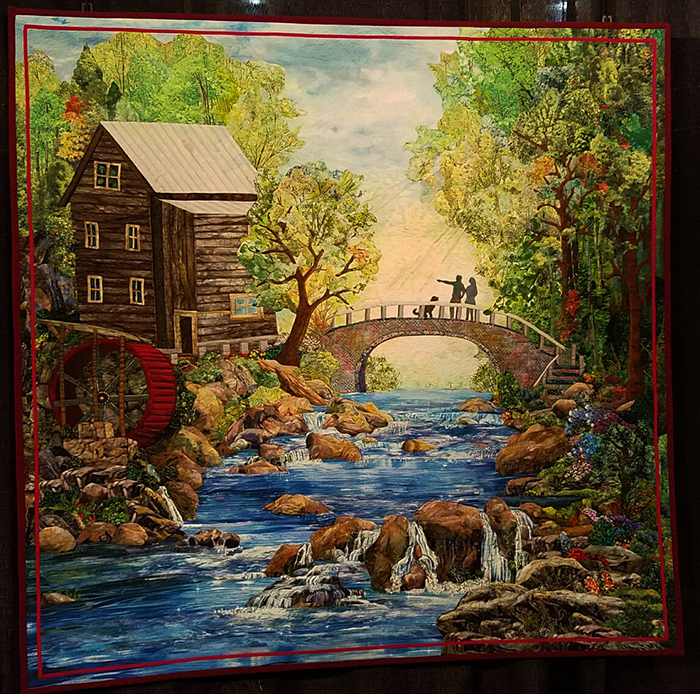 To find out more about Kathy visit her site http://www.kathymcneilquilts.com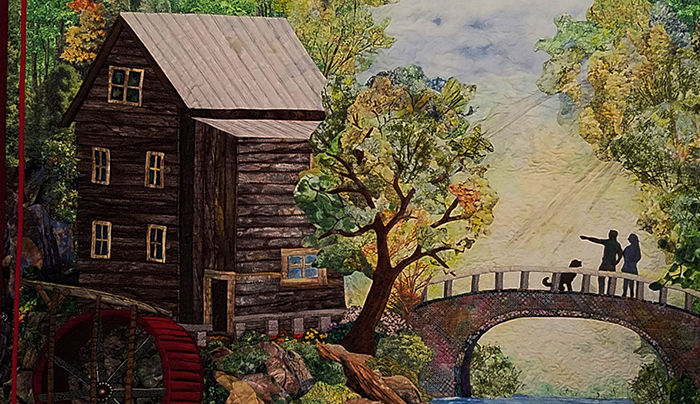 Lenore Crawford's wonderful piece "Spanish Arches" made me think I was traveling in Europe. Her depth perspective and use of fabric painting and applique are spot on.  To find out more about Lenore visit her site http://www.lenorecrawford.com/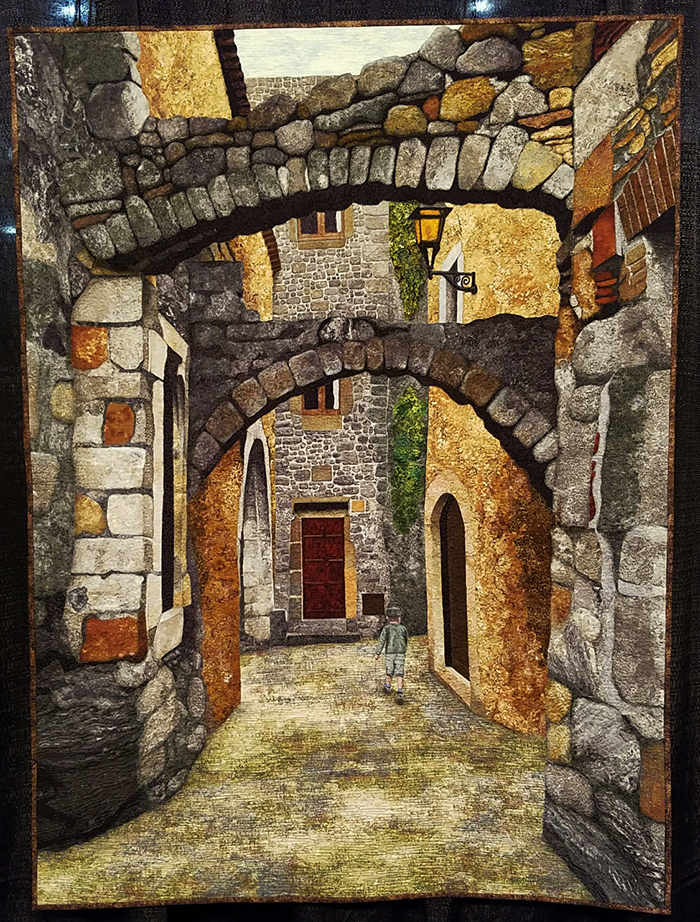 Debbie Lohman and Donna Lohman of Mechanicsburg, PA (members of my local quilt guild) had two quilts in the show. Way to represent ladies!!
Here is their work "The Doctor's Wife".  It is based on an antique quilt.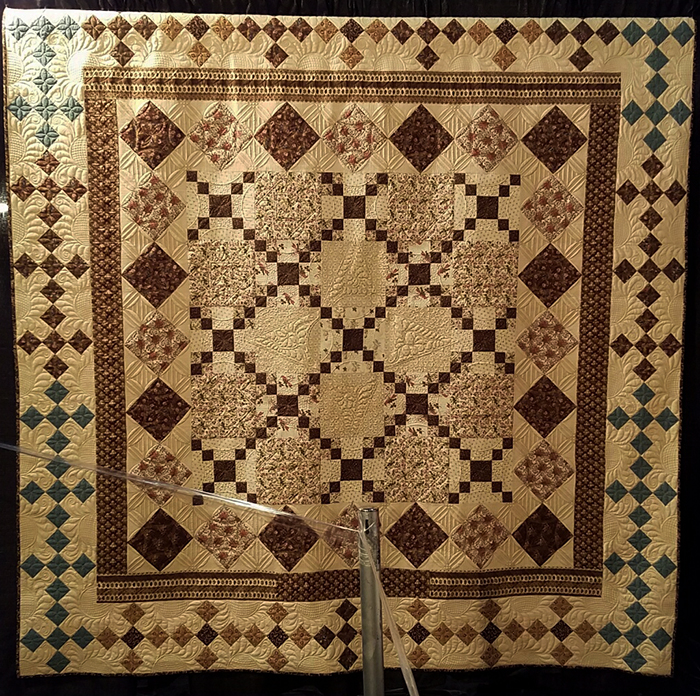 A close-up of Debbie's quilting.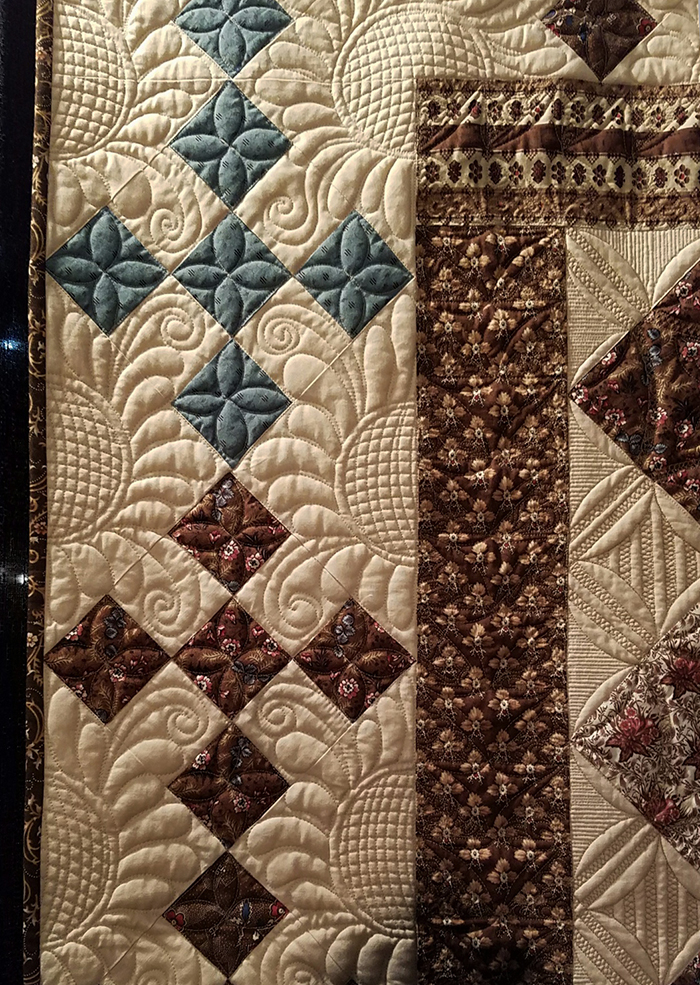 And a close-up of Donna and Debbie.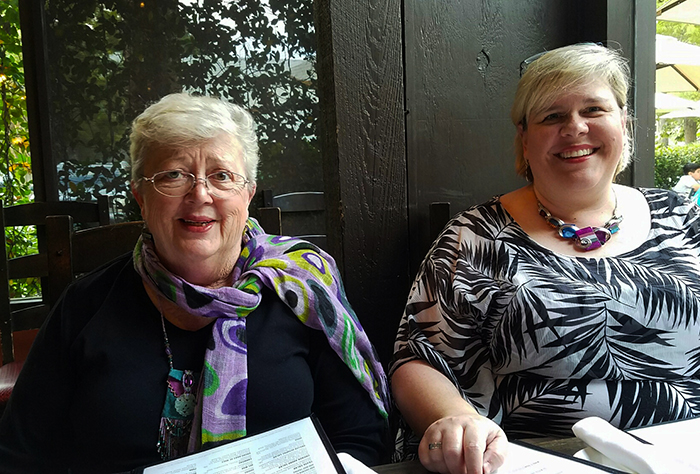 Donna and Debbie assisted me at Festival and were a tremendous help. Thanks you, thank you!
Hollis Chatelain won second place in the  "Art-Painted Surface" category for " Compassion." When it was announced that this piece had won a second place ribbon, Joe said he was calling the Houston Police Department and reporting that Hollis had been robbed.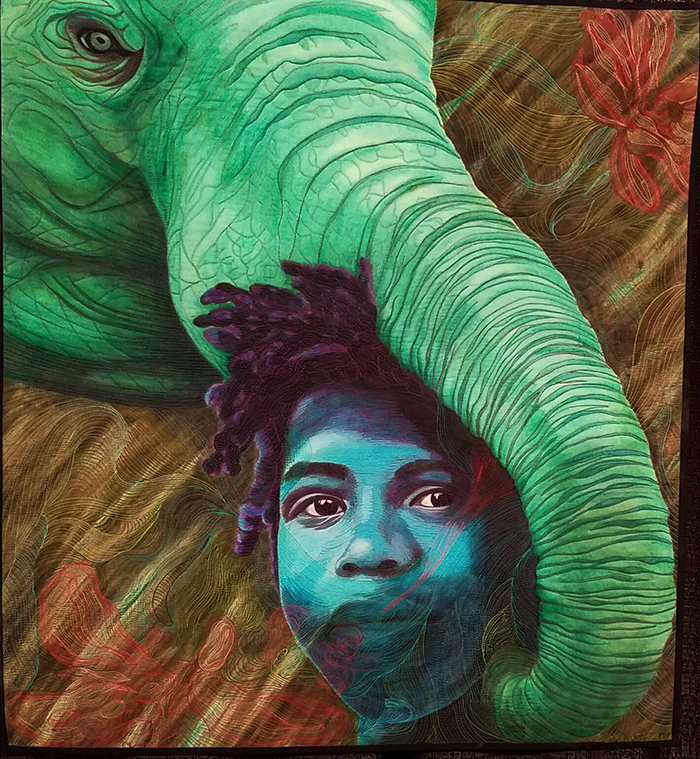 Wow!  To find out more about Hollis visit her site http://www.hollisart.com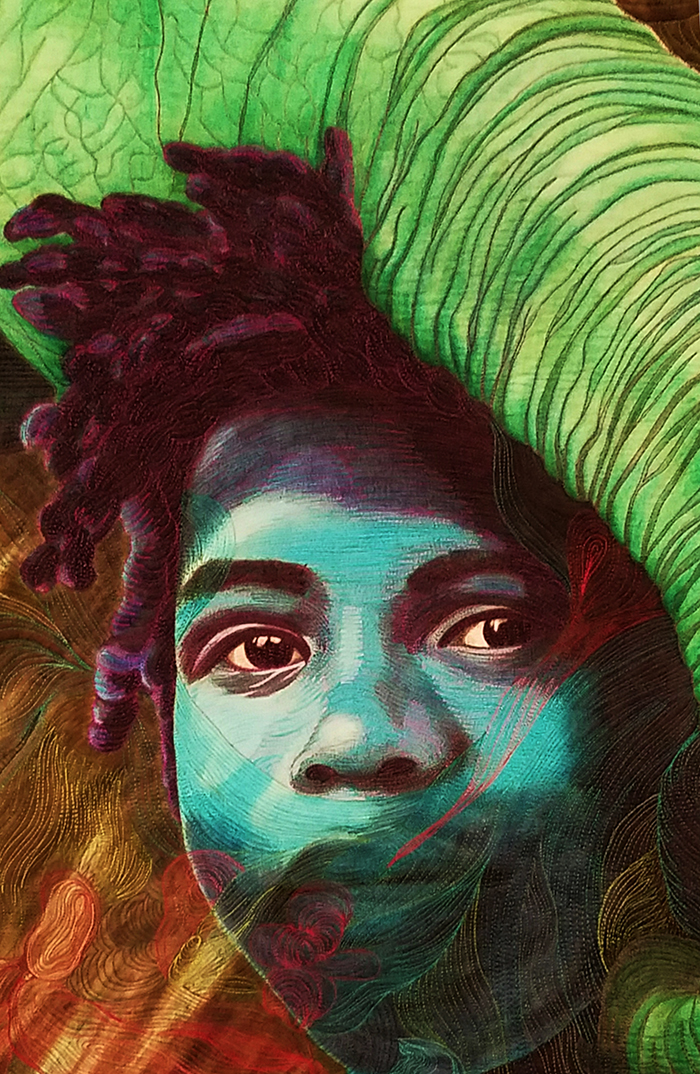 The "King on His Throne" was created by Nancy Sterett Martin.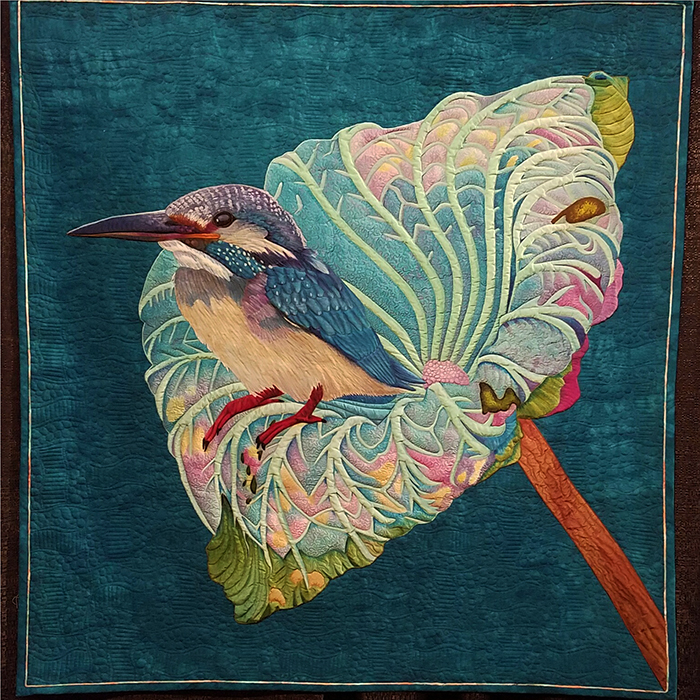 To find out more about Nancy visit her site http://quilt-patches.com/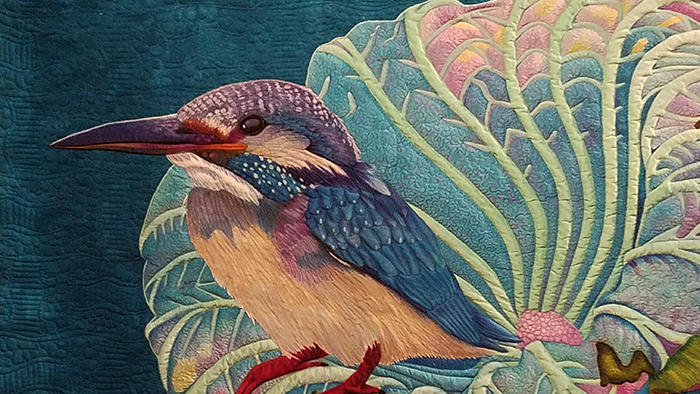 The work of Aki Sakai of  Japan always brings a smile to my face and her work is incredible! This miniature piece "Merry Christmas" was in a special exhibit of holiday themed quilts.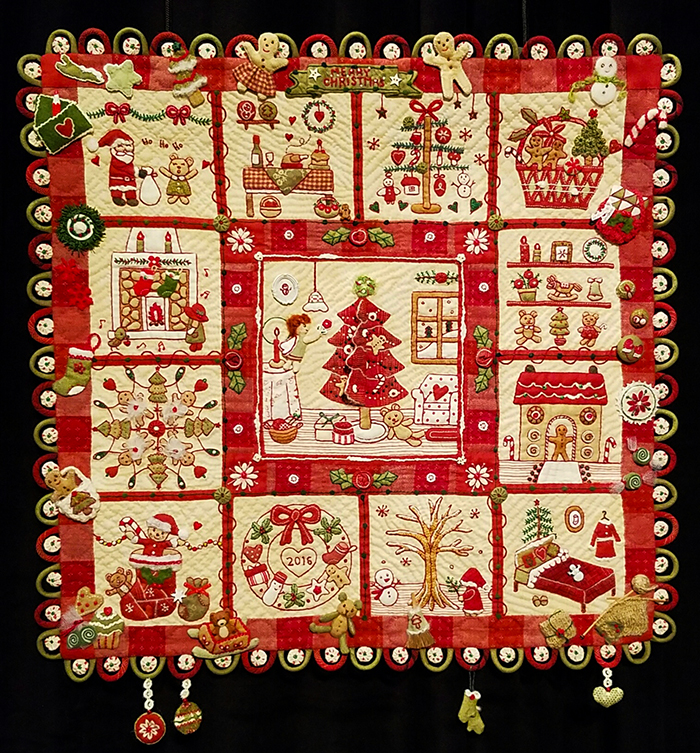 The attention to detail is so impressive.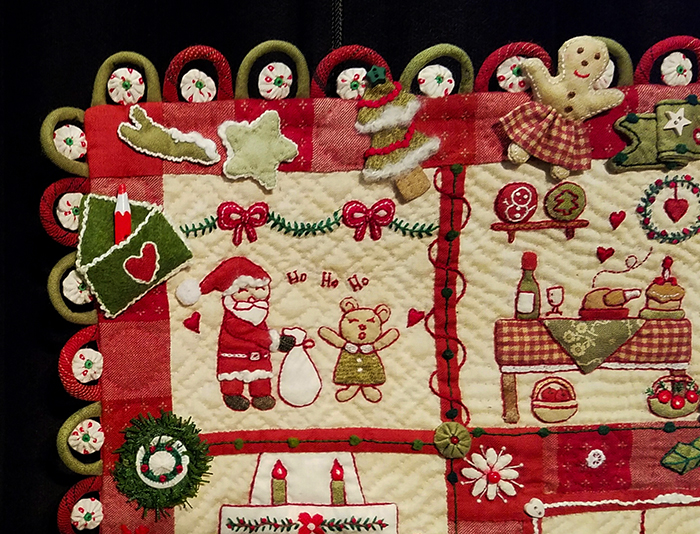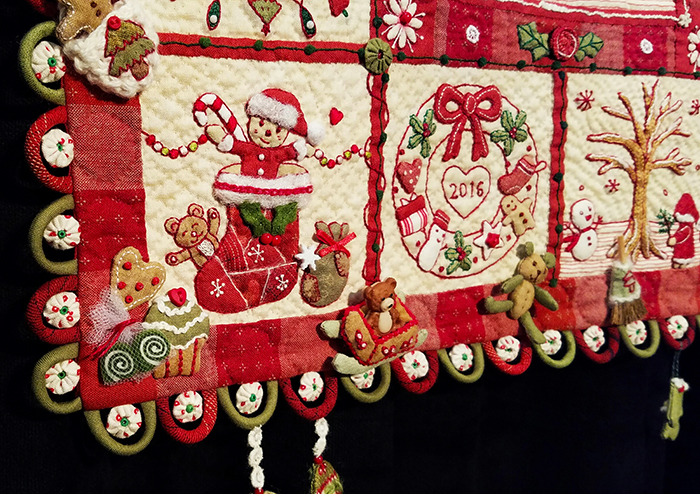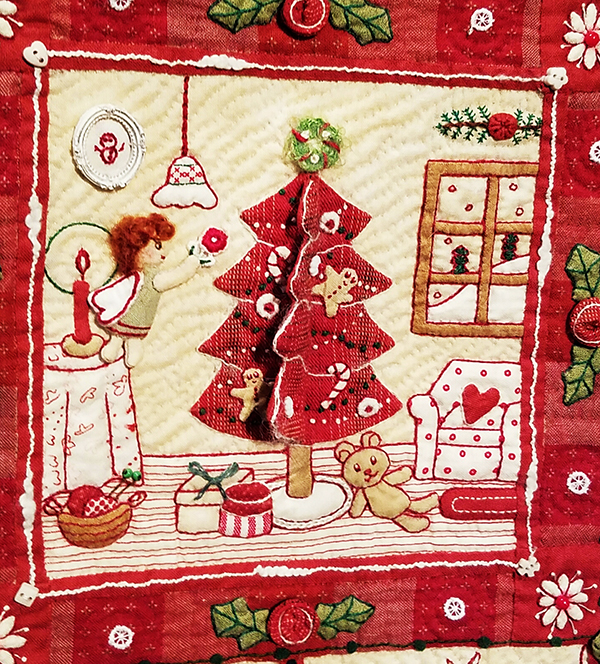 STUDENT'S WORK
During last year's Houston Quilt Festival, Melissa Labella of the show's education department was a student in my class "Circular Garden". Her finished project hung in the education/teacher's room all week for us to enjoy. Great job!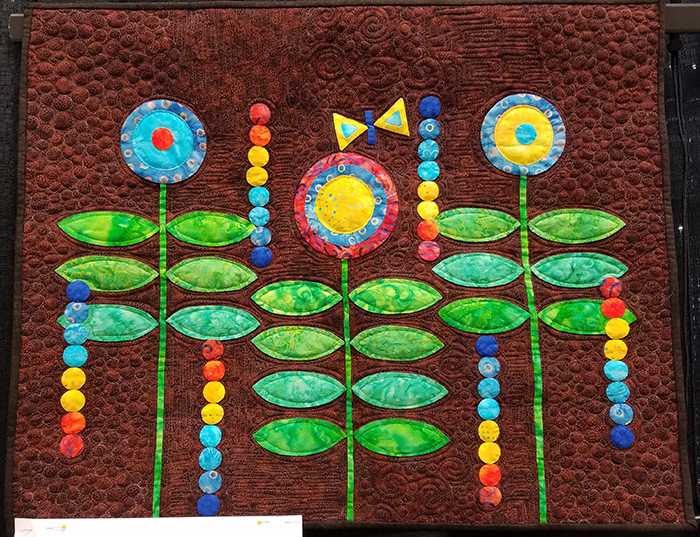 Two students from my Kansas Rose Workshop sent me photos of their blocks.  Both of these students attended my very recent classes in Kerrville, Texas.   Nice work ladies. And, quick turn around!
Debbie Fetech sent this one.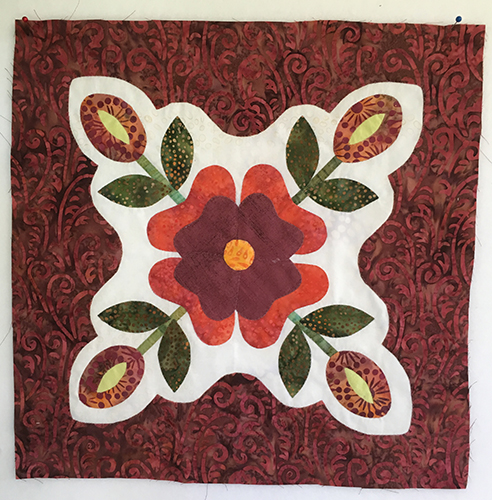 And, this was sent by Donna Scofield.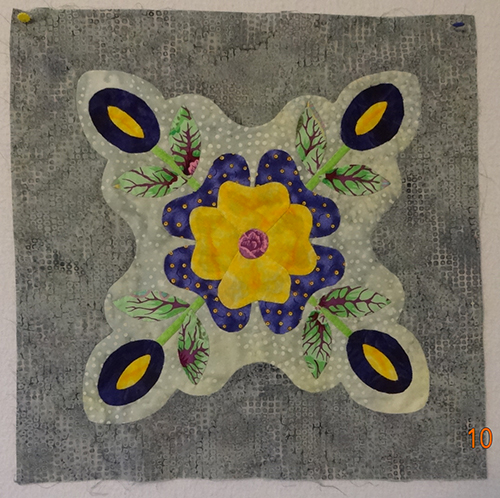 Until next week.