There were so many incredible quilts in Houston and I took tons of photos.  Here are a few more for you to enjoy.
"A Time for Lime" was made by Karen Grover from Rockford, Ill.  To find out more about Karen visit her website http://www.groverquilts.com
I liked the combination of piecing and applique.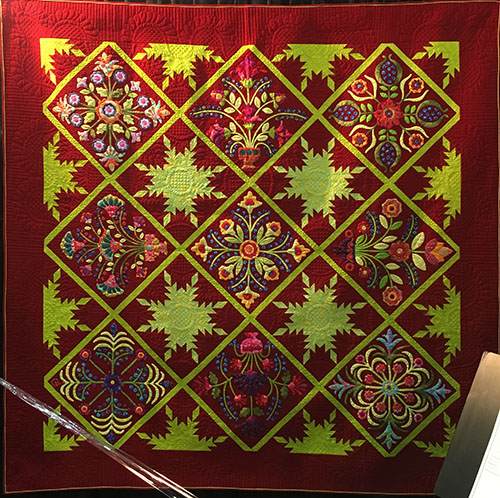 I am a sucker for a quilt using lime green.  I love lime green.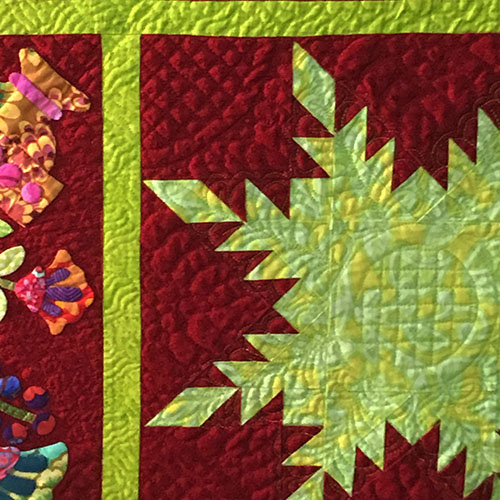 And who doesn't like a quilt with a lot of perfect circles!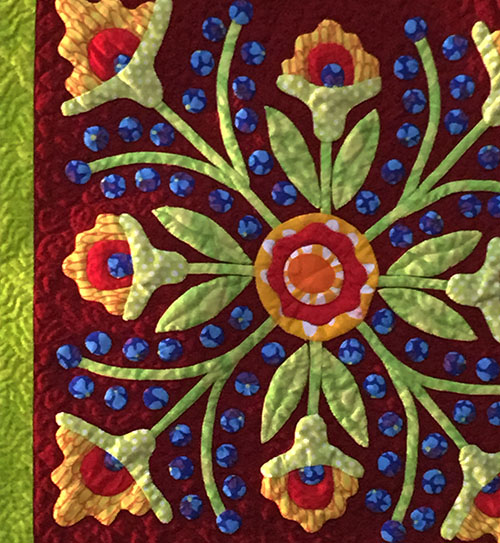 "Lifetime Partners" was made by Barbara McKie from Lyme, Conn.  To see more of Barbara's work visit her site at http://www.mckieart.com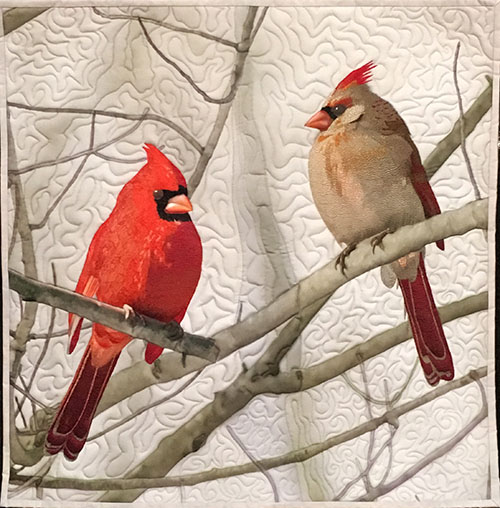 "'57' Chevy" was made by Victoria Rondeau from Ormand Beach, Florida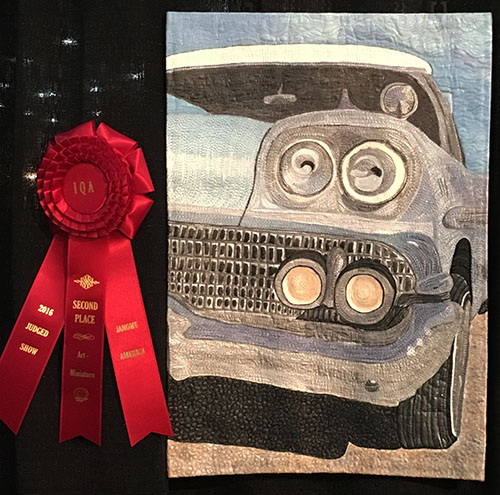 "Spot On" was made by Karen K. Stone from Southlake, Texas.  Another great combination of piecing and applique.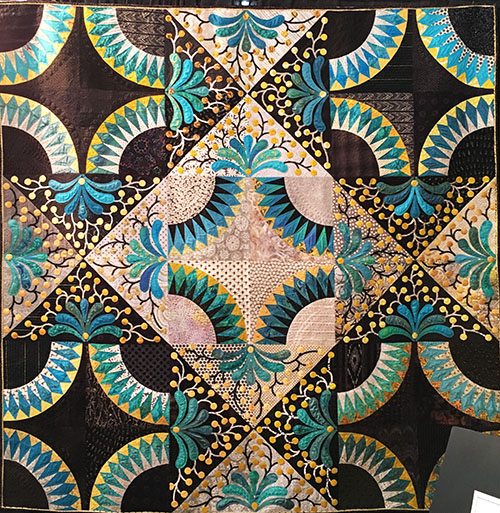 "Splash" was made by Susan Ennis and Ginny Eckley of Humble, Texas.  Oh, this quilt just made me happy.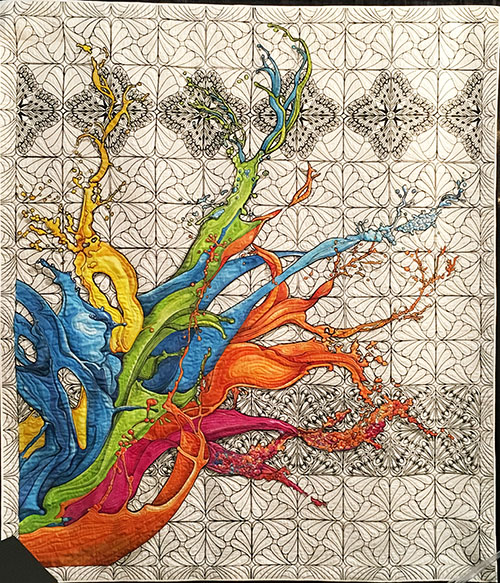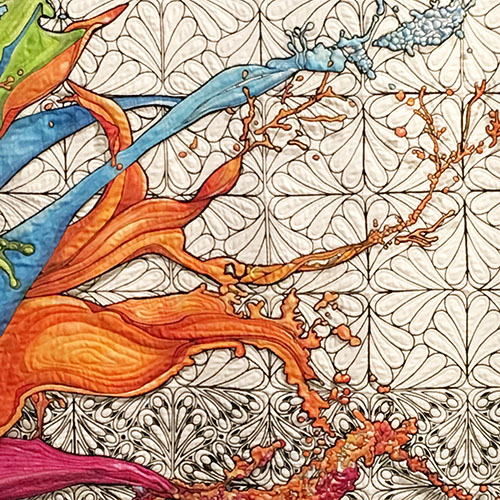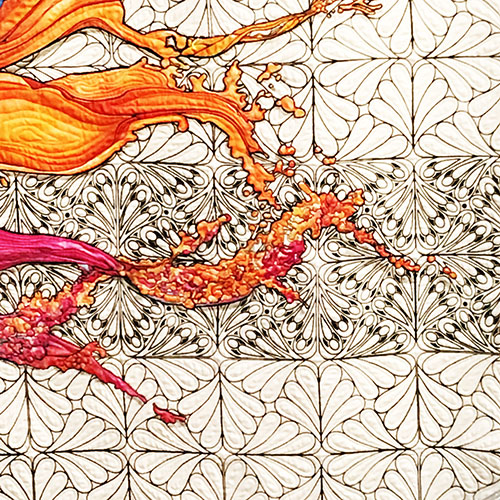 _________________________________
STUDENTS WORK
I just received an email from Bonnie Fowler from the guild where I taught this fall in Kerrville, Texas.  Bonnie is sharing her finished project from our "Kansas Rose" workshop.  This is the most prolific guild I have ever worked with.  I have never had this many students send me photos of their finished blocks.  I love this.  Good job, Bonnie.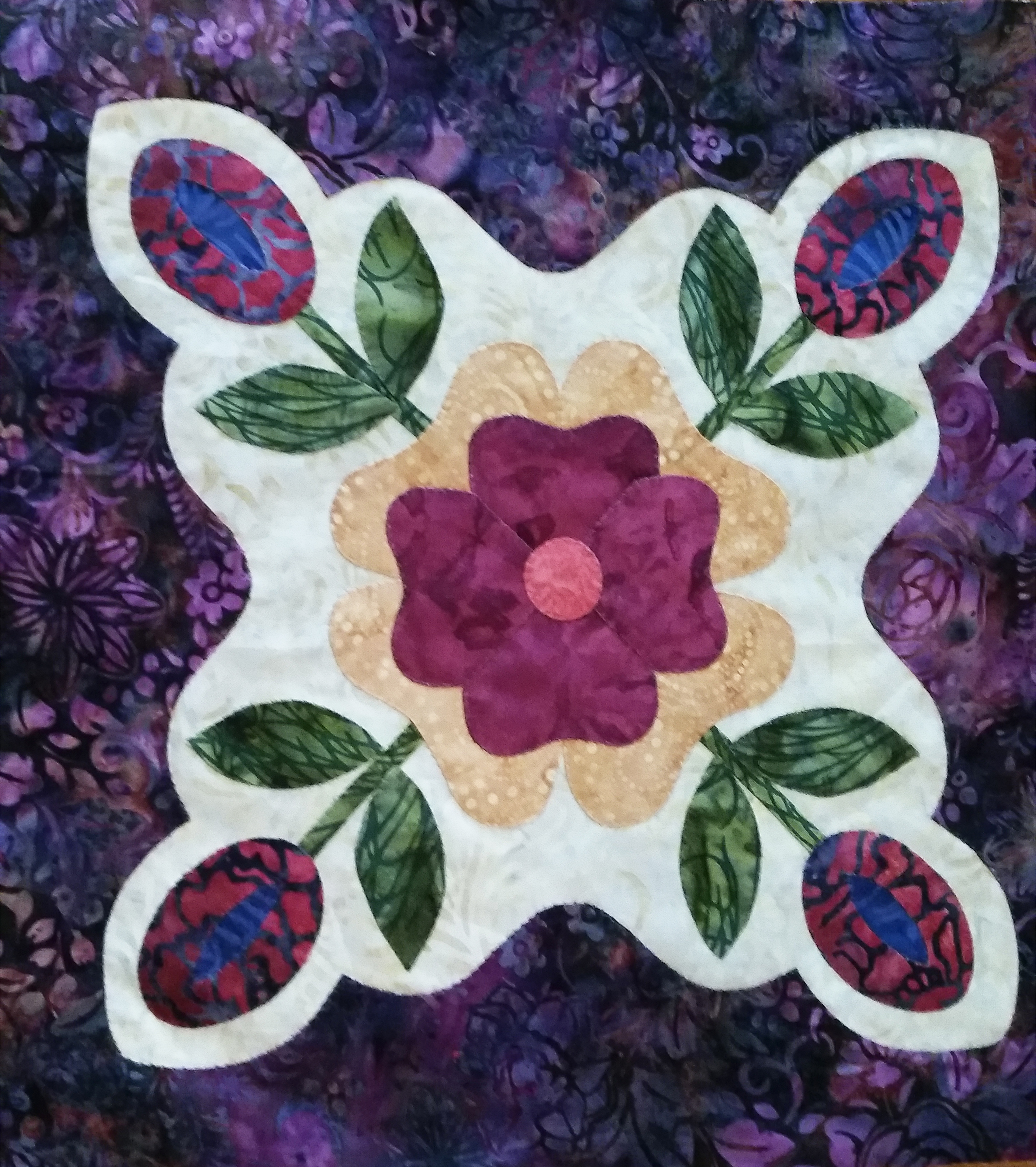 Until next week.