I was welcomed by the Lake County Quilt Guild of Mt. Dora, Florida this past week. What a wonderful group of quilters! My contact was Peggy Conklin and she was fabulous! If you live in and around the Mt. Dora area, joining the guild is a must. To learn more about this tremendous group that meets every Tuesday, visit their website at http://lakequiltguild.com/
Here is a photo of some of the members…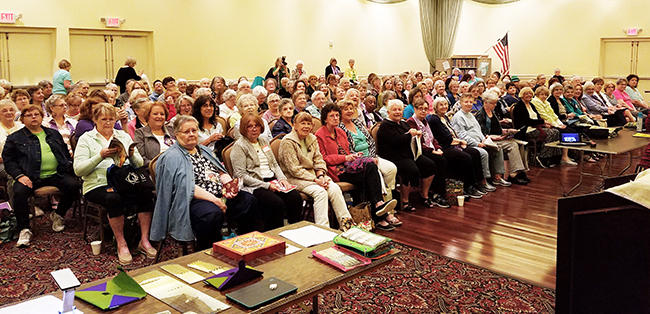 Several of the ladies who had taken classes with me in the past brought their finished projects:
From my Folk Art Fantasy: Sarah Schlagetter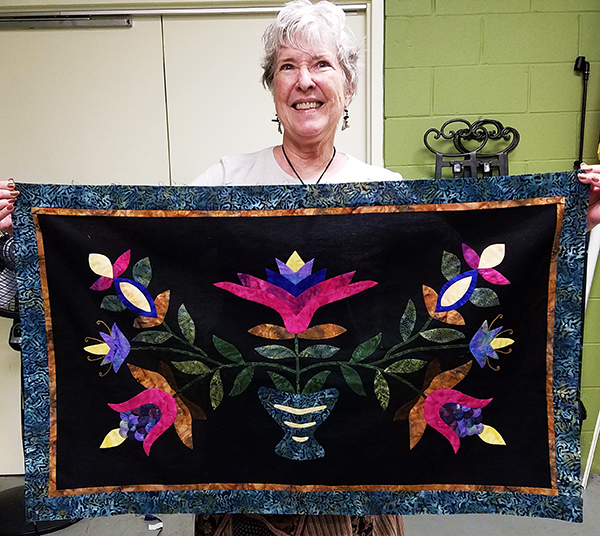 Joan Zeller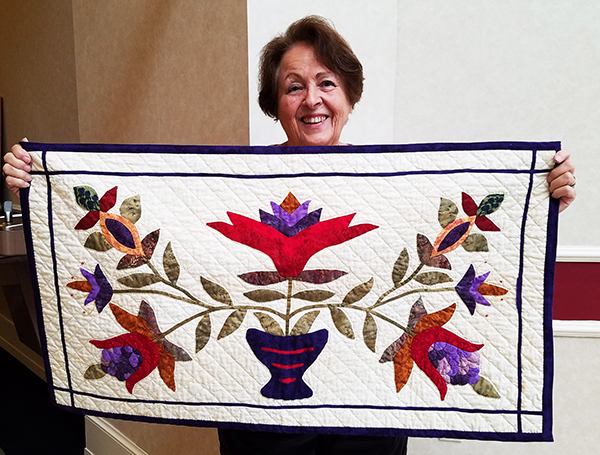 and Audrey Prahl.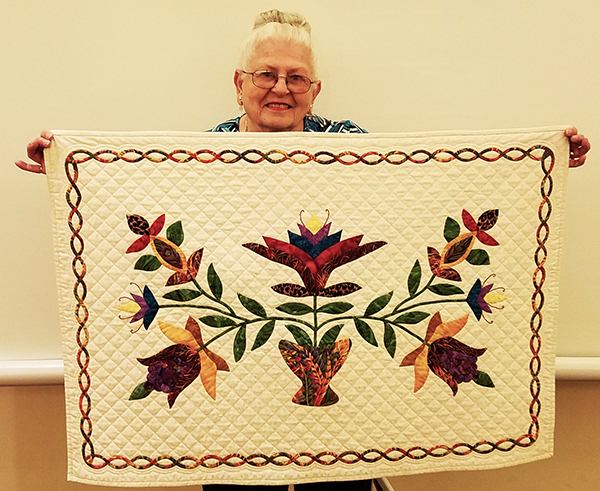 Each different, yet each so, so beautiful. Good job!
From the Garden Medley Class: Award winner, Olive Gobin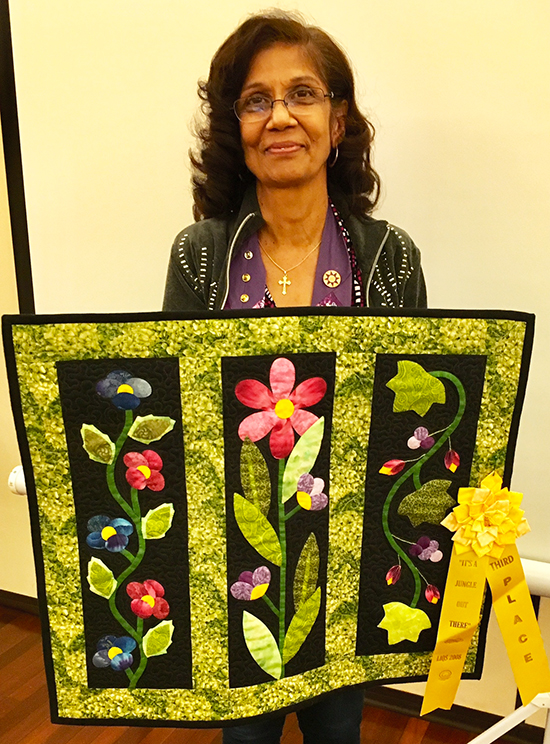 and Suzanne Sabiel.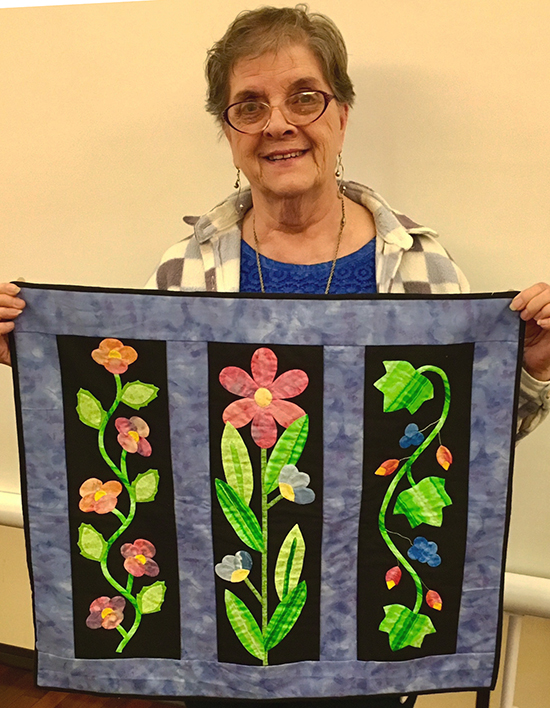 I love, love, love when students share their work. Again, great job ladies.
When we arrived at the groups' meeting facility each day, we were met by an interesting fellow.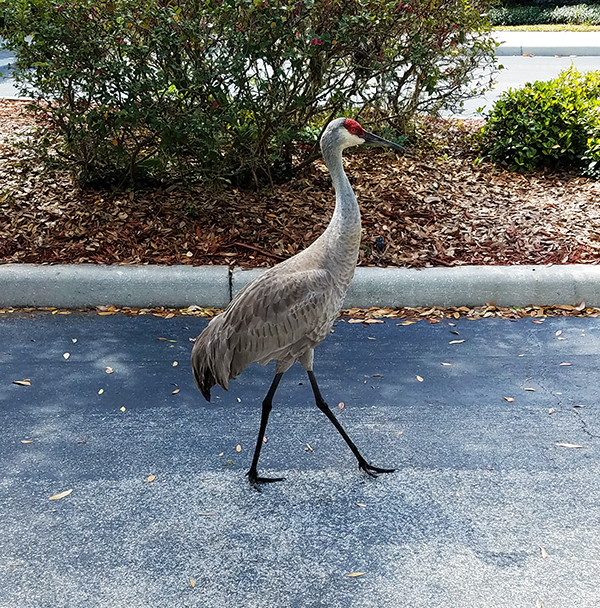 We named him"Sandy" the Sandhill crane. He would just walk right up to the car.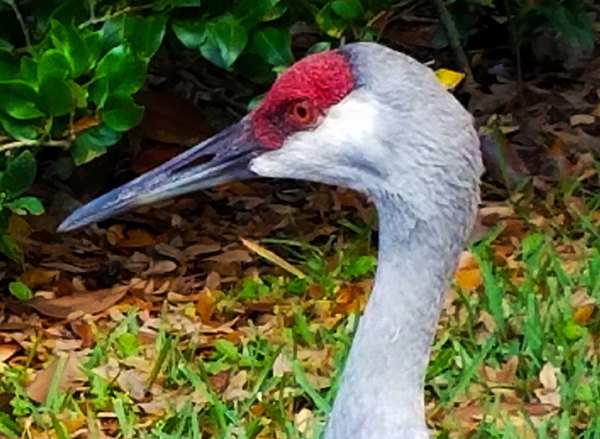 Mt. Dora is such a quaint community with a great downtown, nice shops and restaurants.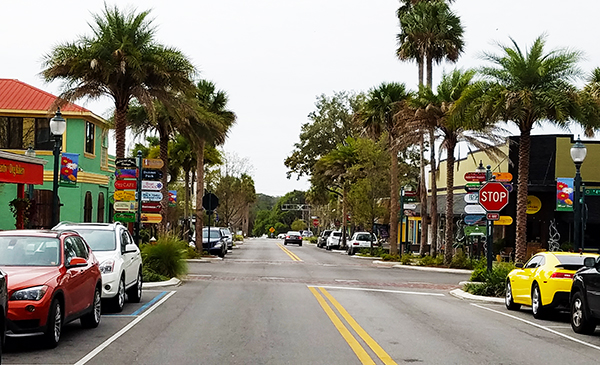 There are some magnificent homes on the lake. I think I will ask Joe to repaint our house this color….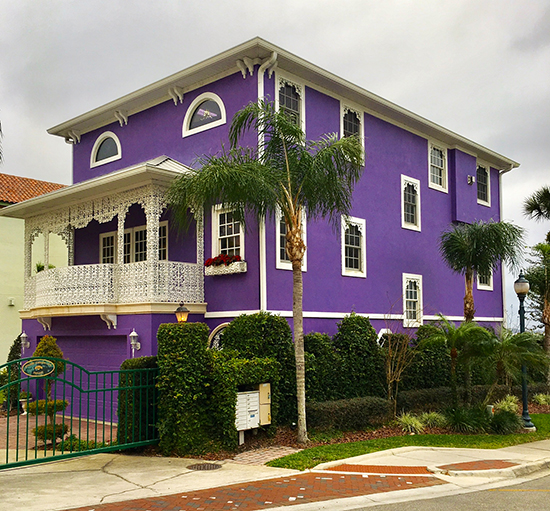 and, a roving party bus. I think it stops at all the quilt shops!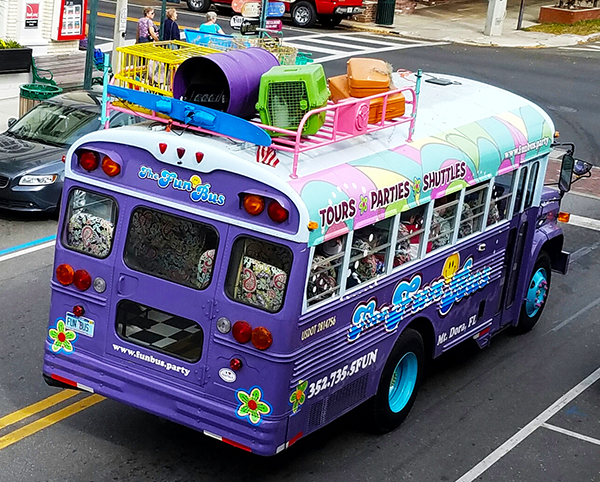 On the day we left Florida, we had sunny skies.  Check out the beautiful orange trees.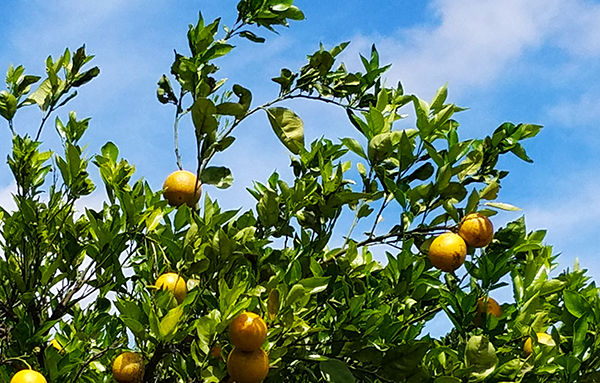 When we returned to Carlisle, PA we had…….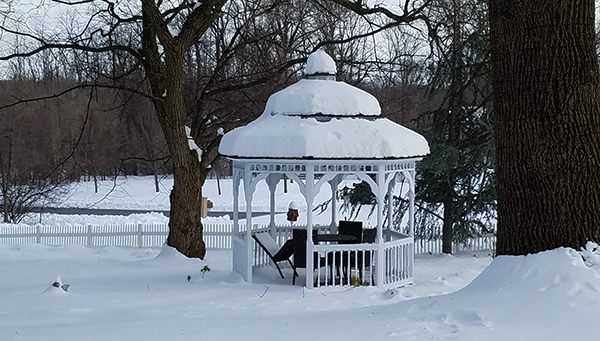 I am booking the next flight back to Florida. Until next week  ….