The beginning of April I was invited to lecture and teach for the Clustered Spires Quilt Guild of Frederick Maryland. They are a small but very active and advanced group of quilters. To join or learn more about the group, visit their website  http://www.clusteredspiresquiltguild.org/
Here are some of the ladies in my hand applique class.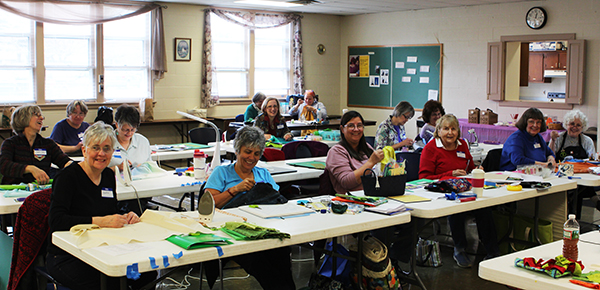 Frederick is a fabulous town with great parks, churches, shops and restaurants.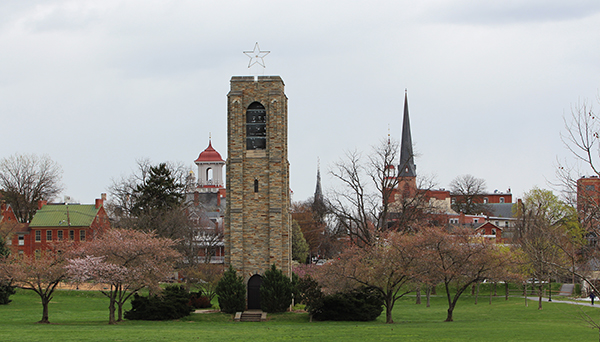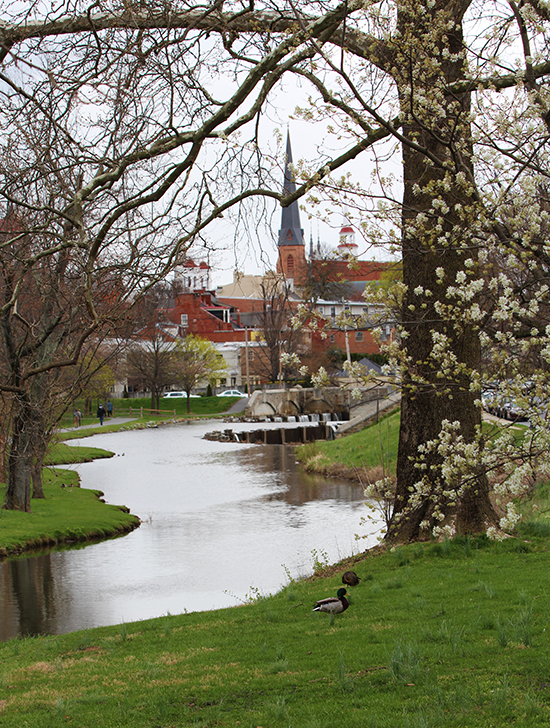 And, the home of Barbara Fritchie, "Shoot if you must this old gray head …"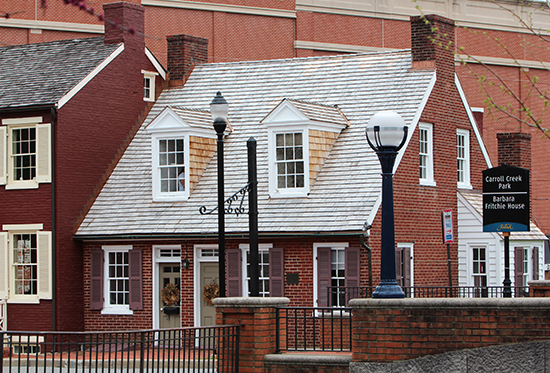 This past week, I drove north to Rochester, NY to lecture and teach for the Genesee Valley Quilt Guild. Another fantastic group of quilters. To learn more about them, visit their website  http://gvqc.org/.
Here are some of the members awaiting my lecture…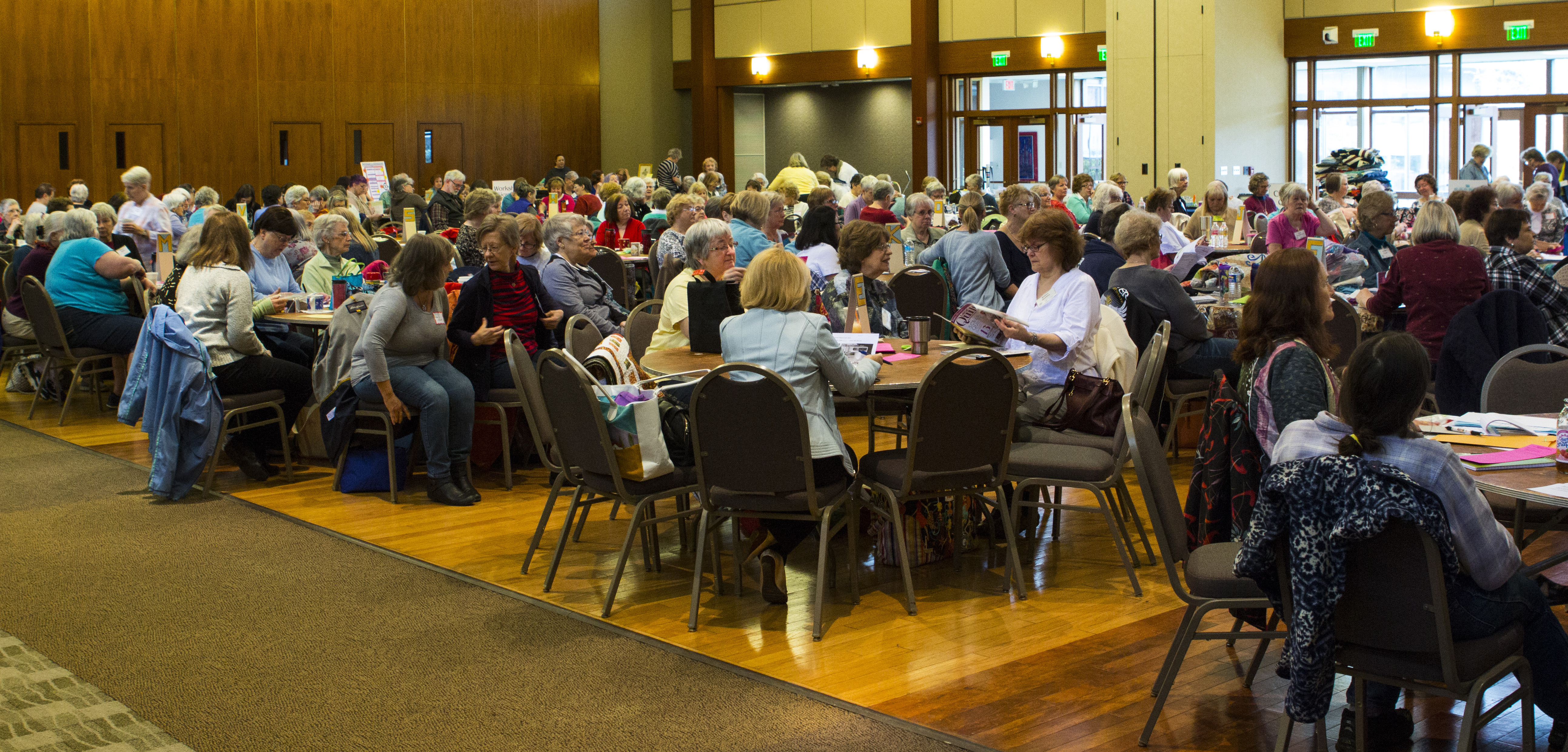 and here are some in my machine applique class.

One of Rochester's most famous citizens was George Eastman, who in the late 1800s, started a little company called Kodak. His home is now a museum and it is stunning.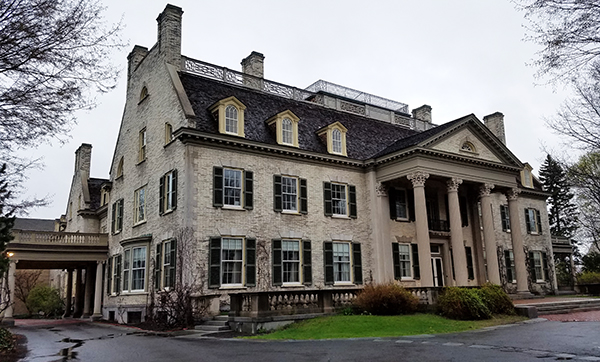 I loved, loved, loved the dinning room.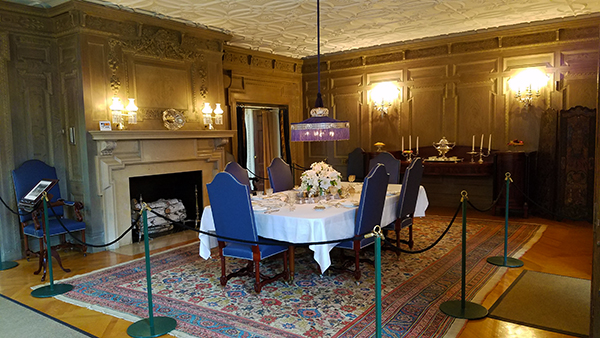 I especially loved this purple chandelier with the fringes.  Nice.  I want one of these.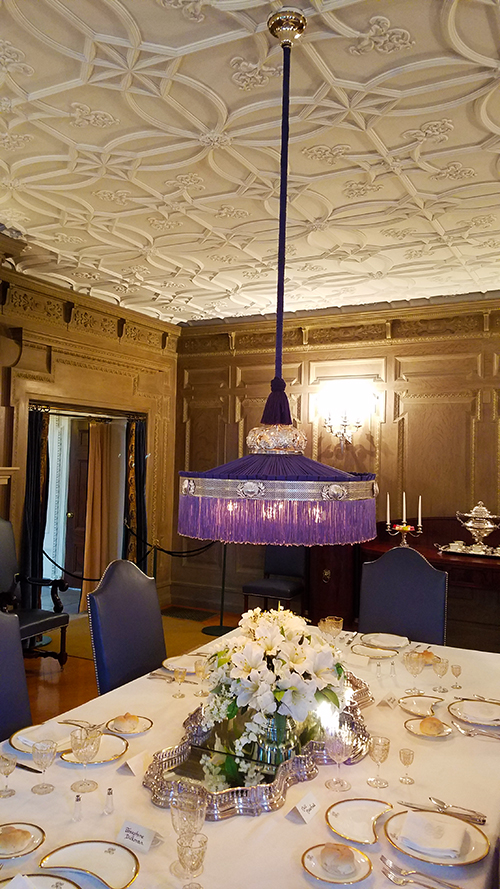 Another famous and, thankfully, out-spoken resident of Rochester at about the same time was Susan B. Anthony. She lived in a modest part of the city.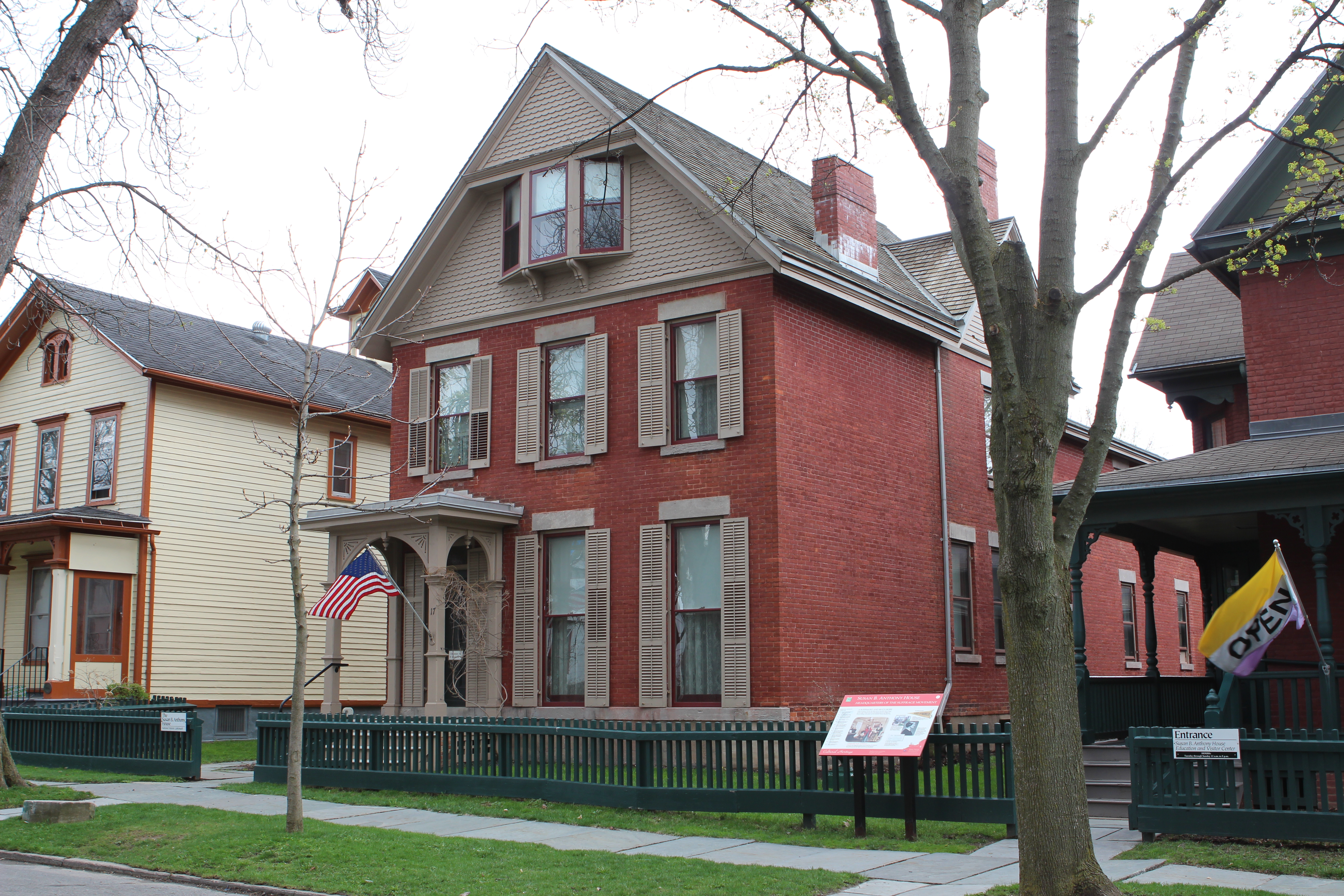 There is a wonderful life-sized sculpture by artist Pepsy M. Kettavong, "Let's Have Tea", depicting Susan B. Anthony and Frederick Douglas sipping tea and talking politics in the park located just down the street.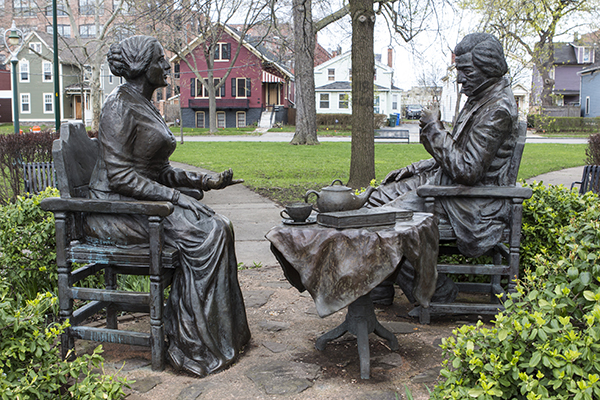 ___________________________________________
One of the side benefits to traveling is that I now have my own Roadie: Roadie Joe. While driving home Saturday evening from Rochester to Carlisle in the mountains north of Williamsport, PA, I saw something down in a hollow off to the side of the interstate. I asked, "was that a bear?" Joe replied, "Yes, would you like me to turn around?" I told him to keep going as the bear probably would not be there, but Joe got off at the next exit and doubled back. The bear was about 200-300 yards away, but thankfully, Joe had a pair of binoculars and his good camera.
Here is what we saw…….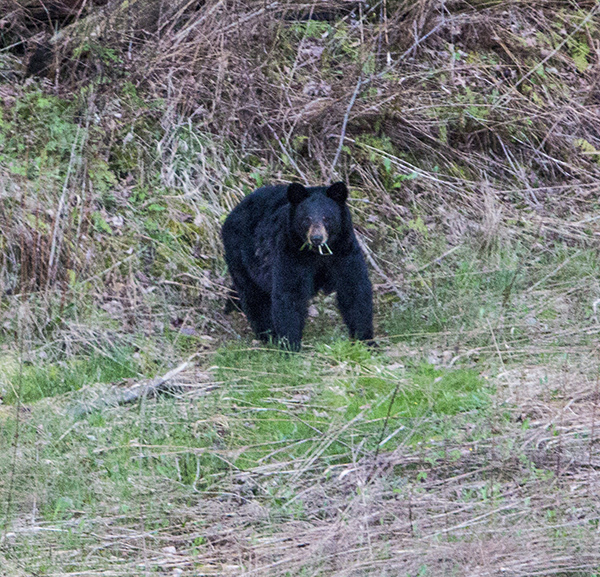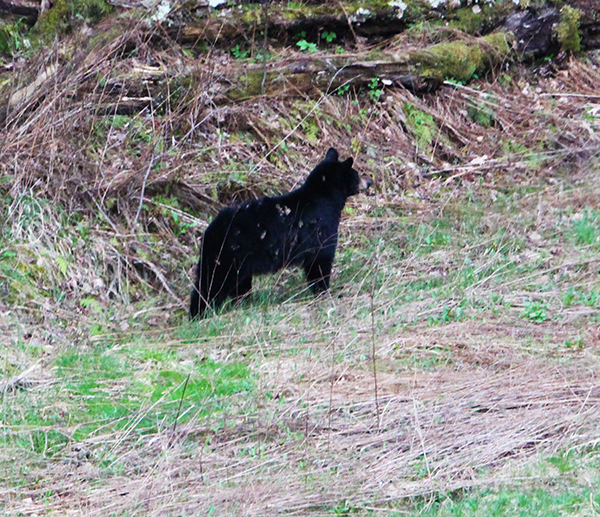 We watched her for about five minutes and then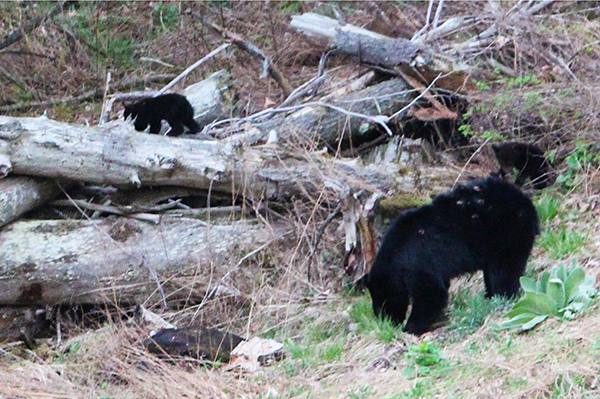 two cubs and Momma. Look at the little guy hanging on.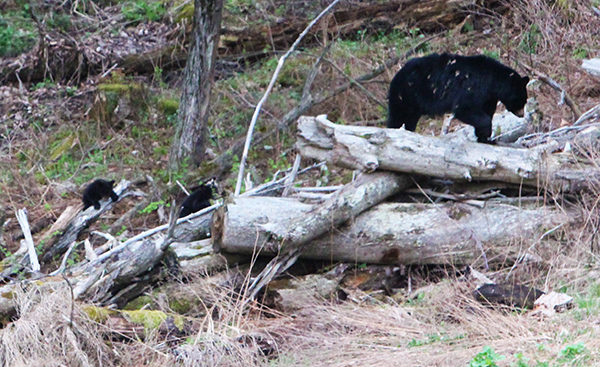 Wait for it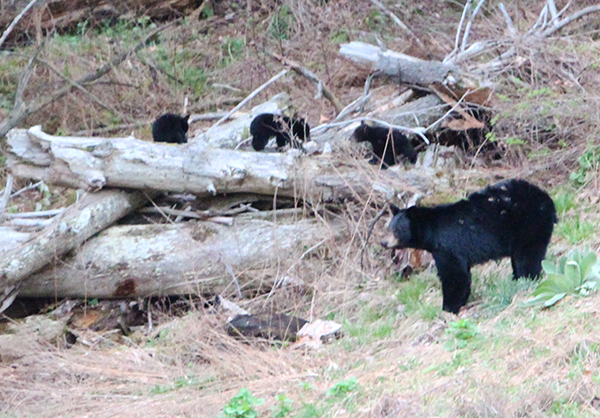 Three cubs and proud Momma! Wow!!!
My trip to and from Rochester will forever be etched in my memory.
__________________________________________
STUDENT'S WORK
Two weeks ago, I taught my "Circles Squared" machine-applique workshop for my local guild, the Letort Quilters http://www.letortquilters.com/  Laurel Cook sent me this photo of her finished piece.  Love it, Laurel!!  Laurel is well-known in our guild as she longarm quilts for many of our members.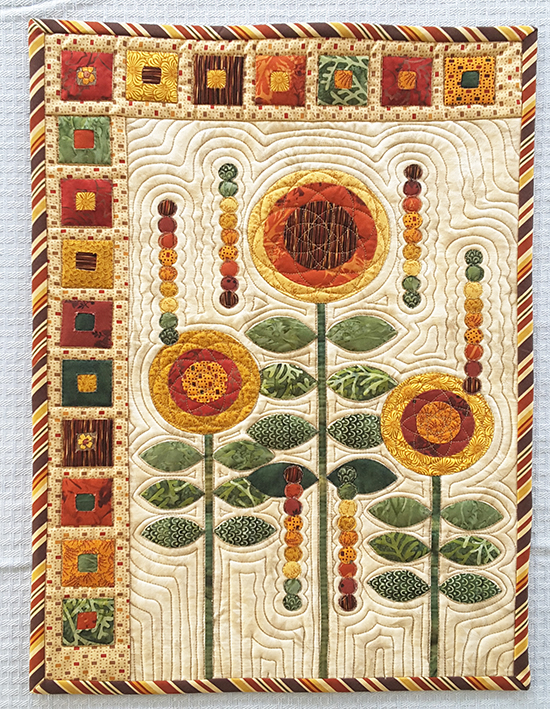 While in Frederick, Maryland, Peggy Haser is working on my Magical Medallions pattern and had four blocks appliqued. Great job Peggy!!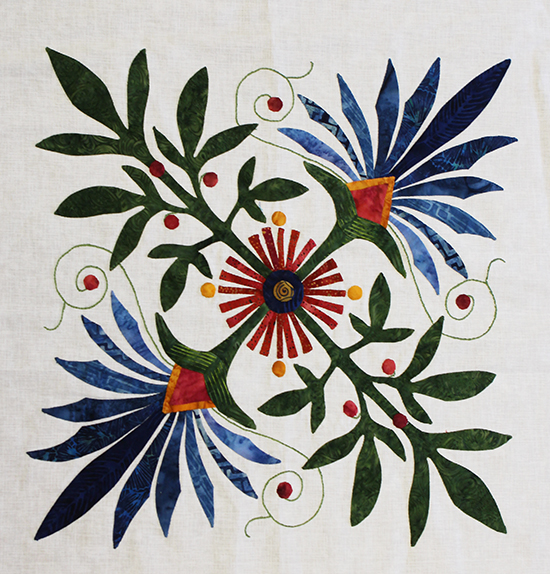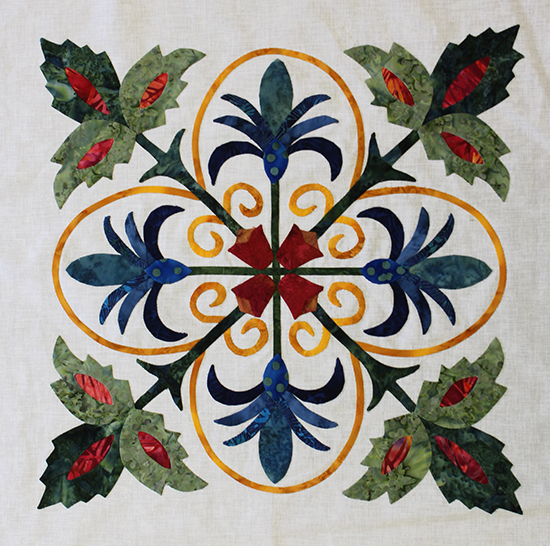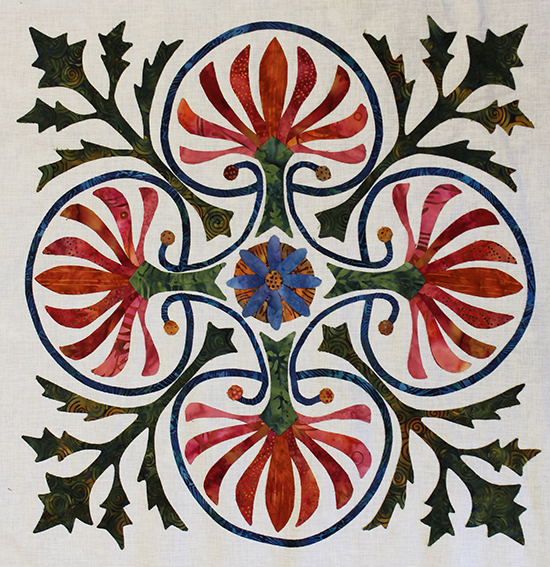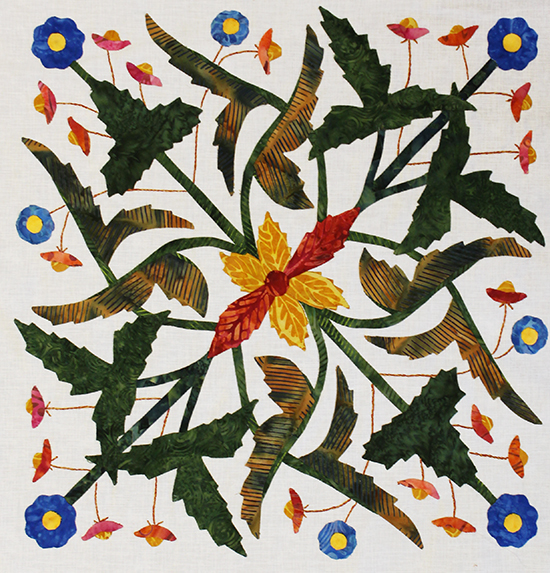 Until next week   …     .