I was lucky to combine teaching for two guilds around the Syracuse area in New York this past week.  First, I taught for the Towpath Quilt Guild in Fayetteville http://www.towpathquiltguild.org/  Then, for Plank Road Quilt guild in Cicero http://www.plankroadquiltguild.org.
It is spring time and the mornings were cold, crisp with colors bursting everywhere.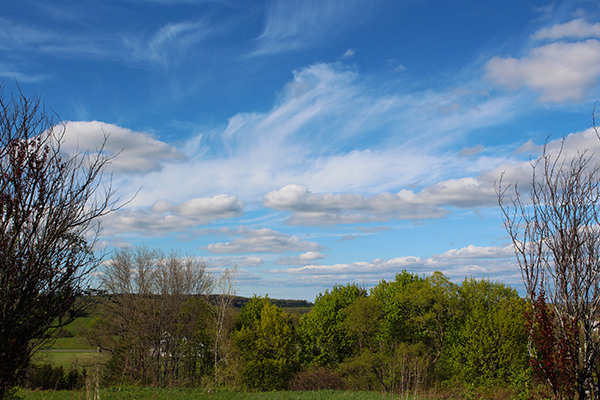 We met this family while walking each morning. Momma was never real happy to see us.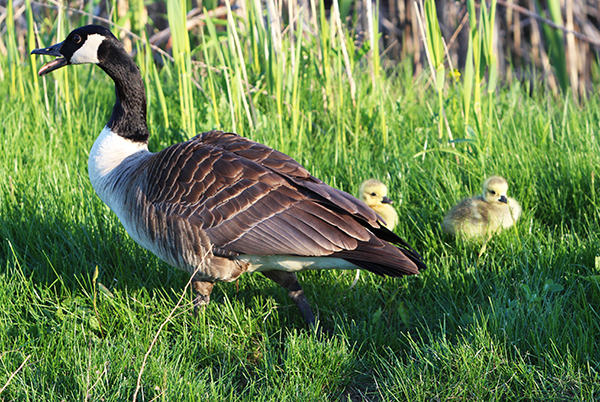 Her babies are so precious.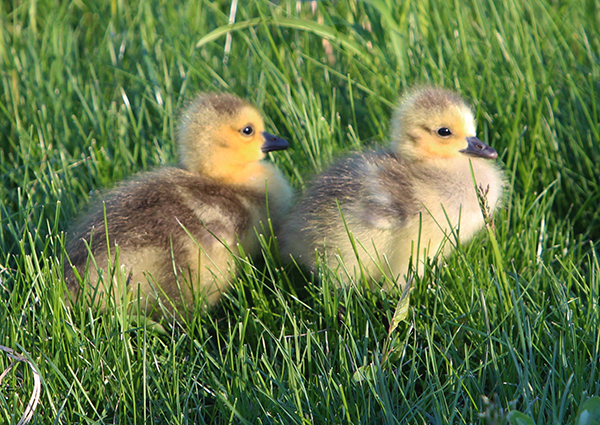 I had an afternoon off and asked guild members where we should go and what we should see. They said, "You know Skaneateles is only a few miles south." Lake Skaneateles (pronounced "Skinny Atlas" from the Iroquois word meaning either Long Lake or Future home of shops, restaurants and galleries) is the furthest east of New York's Finger lakes. The town, boasting the same name at it's northern tip, is wonderful. They have great shops, galleries, restaurants and there is a quilt shop a few miles to the west. So, off Joe and I went. Here is what we saw:
Downtown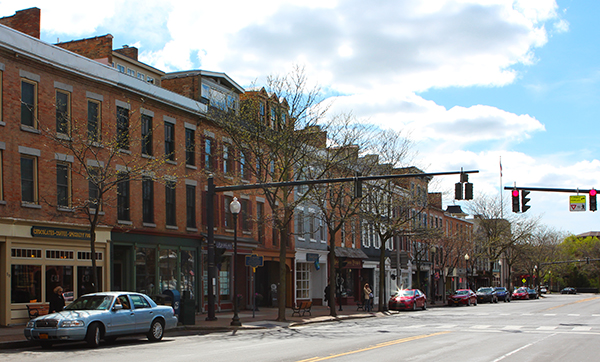 Town Square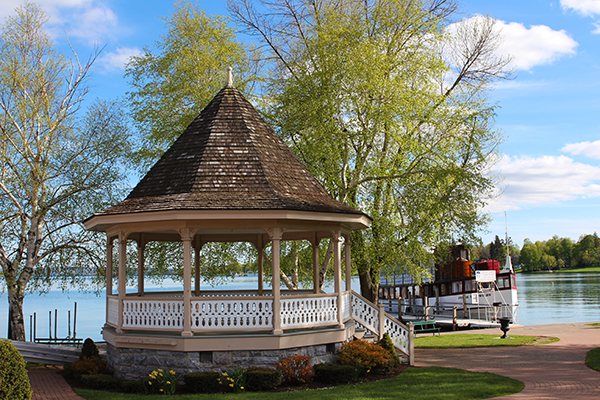 Beautiful churches on the lake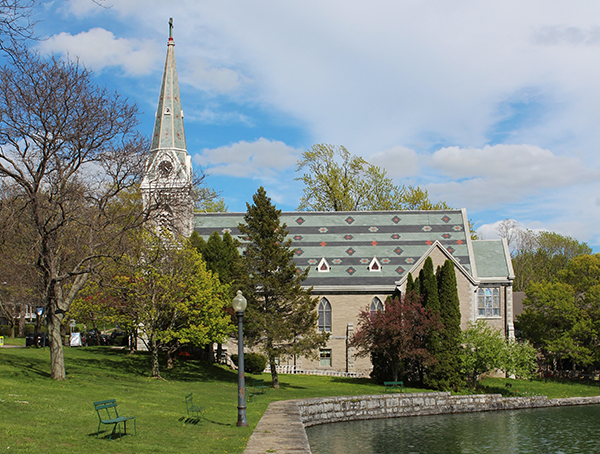 Grand lake homes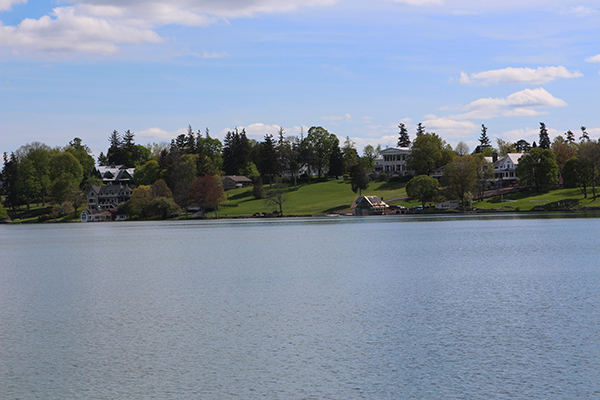 And, the best lake view dining (great menu, great food and great service).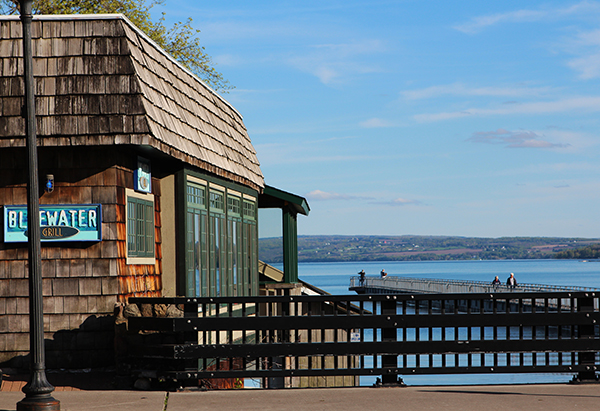 Judi West began with a small shop in downtown Skaneateles in 1986. She kept expanding and to meet the needs of the area quilters several years ago, she built a great shop outside of town. I have been in her shops every time I visit the area and I wish it were more often than every five or six years.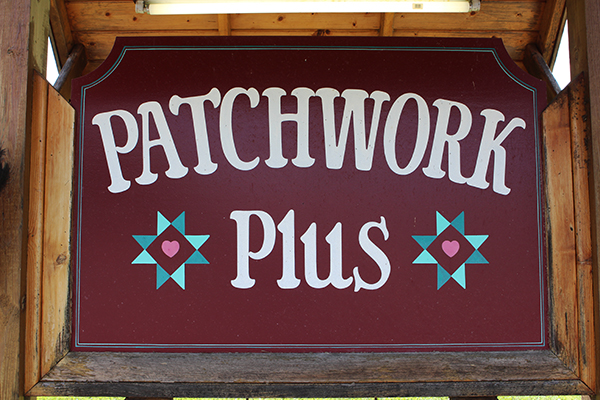 We met Judi West and her staff at the Patchwork Plus and they are fantastic. What a wonderful shop.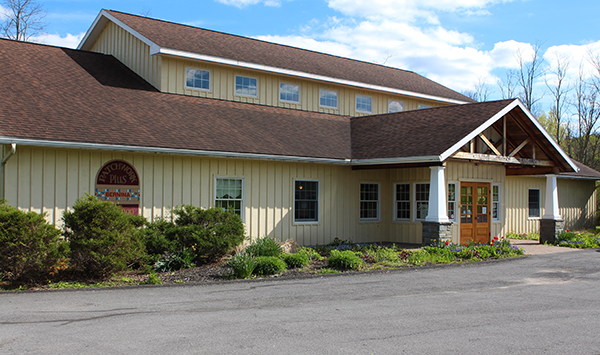 High ceiling for displays, thousands of bolts of fabric, threads, notions and a great selection of machines and classes.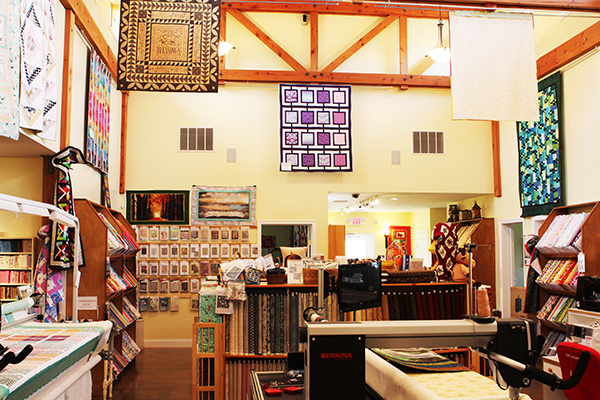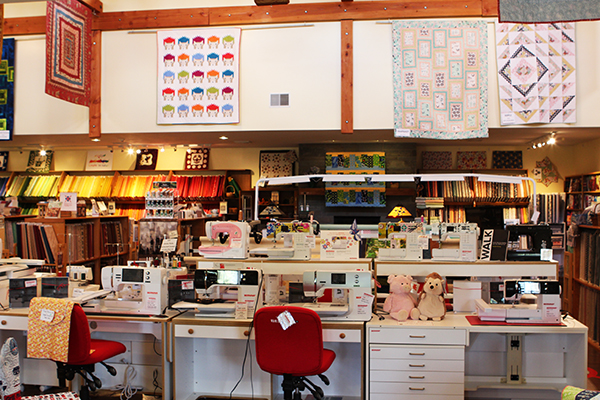 Go visit the area and stop in to see the ladies or visit her website at http://patchworkplus.com/
I did leave with a little addition to my stash.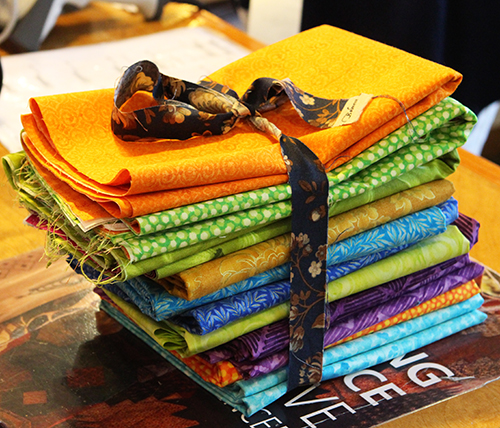 ___________________________________________________________________
STUDENT"S WORK
Susan Garrett took my Kansas Rose class while in Panama City, Florida. She took an Honorable Mention in her guild's show in the Hand Applique-Hand Quilted Category! Way to go, Susan!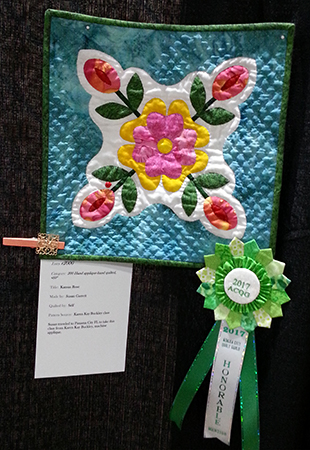 Susan renamed this block (original name: Fiesta Mexico-Block Three) "Gracie's Galaxy" because her granddaughter helped her place the circles on the outer border.  Good job Gracie.   And, it won a second place ribbon.  I think this is a good partnership.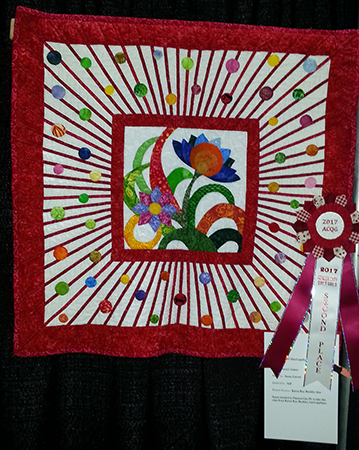 BOOK REVIEW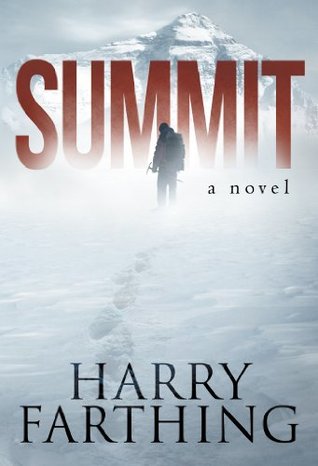 When I was in Mount Dora, Florida teaching, Peggy Conklin, my guild contact, recommended Audible.com for listening to audio books.  As a member, Peggy was able to send one free book to a friend and I was fortunate enough that Peggy picked me.  She sent me a really good book, "Summit" by Harry Farthing.
There are two story lines about 70 years apart of two different climbers and their climbs to Mount Everest.  The current day Neal Quinn is taking a young man on his first climb to Mount Everest and there are some problems as they near the summit.  Josef Becker, a Nazi climber, took this climb about 70 years prior…..right before the second World War.  This book was well written, kept my interest and merged the two story lines in an interesting way.
I am home sewing for a couple of weeks, Yippie!!!! Until next week  …   .