I've been a little remiss in my book recommendations.  Sometimes I have too many other things to blog about and forget to tell you about the books I've been reading.  And there have been some very good ones.
A friend of mine, Laura, recommended a book called Mudbound, by Hillary Jordan.  It is the author's first novel.  As good as this book is, I'm certain we'll be hearing more from her.  Each chapter is a character in the book telling their part of the story.  The book is about a school teacher who marries and moves to a farm.  She envisioned her life in a town, not on a farm.  It is about the struggles  in the early 1900's for both the blacks and the whites living in the south.  Hillary made the characters very interesting so you want to keep reading to find out more.  There were parts of this book that were difficult to read because of the extreme racial issues encountered during this time.  But, I enjoyed Hillary's style of writing. I wanted to keep reading to find out what happened to each character.
Right after finishing this book another friend of mine loaned me an audio book written by James Patterson and Richard Dilallo.  Odd, that this book was based in the same time period and many similar issues as Mudbound.  Alex Cross's Trial revisits the time of the Klu Klux Klan.  As a lawyer in turn-of-the-century Washington, D.C., Ben Corbett represents the toughest cases.  Fighting against oppression and racism, he risks his family and his life in the process.  This book is a gripping story of murder, love and bravery.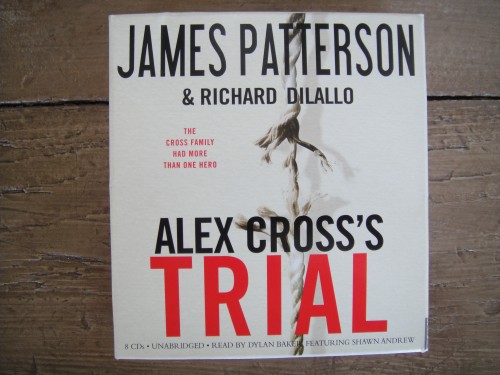 While teaching classes I'll often ask if anyone has read any good books lately.  Well, this past year I think at least ten people said,  "You have to read "The Help".  If that many people highly recommend a book I know it is going to be good.  The book was so uplifting.  You might think that statement is hard to believe based on the subject matter.  It is set during the civil rights movement in Jackson, MI.  "The Help" are the black women who raised their employers white children, cleaned and cooked for their white employers but were not allowed to use the toilet in the house.  This  is Katheryn Stockett's first book and if we are lucky she'll write many more.  This book shows both sides of the racial divide.  I loved the way the story is told.  I did not want to put this book down.  I just wanted to keep reading and reading…..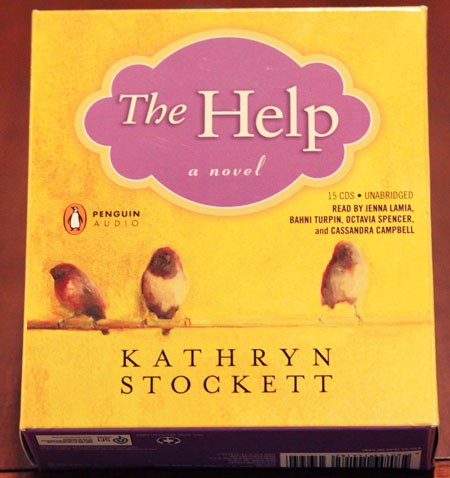 And my final book recommendation is one of my favorite authors, Jodi Picoult.  The name of the book is "House Rules".  This was another book that was hard to stop reading.  Just a little history on reading Jodi Picoult.  About six or seven years ago when I was teaching a 3 day seminar we talked about books while the students where sewing.  One student asked if I had ever read any of Jodi Picoult's books and at that time I had never heard of her.  This student decided to make a trip to the local book store prior to the end of our three days together and presented me with a copy of one of Jodi's books at the conclusion of our class.  Over the past several years I have read everything she has written.  As I stated when I started this paragraph…one of my favorite authors.
Her newest book is about three main characters….the mother, one son with Asperger's syndrome and a second son.  I read this comment in an Amazon review and thought it summed things up very well.  "Emotionally powerful from beginning to end, "House Rules" looks at what it means to be different in our society, how autism affects a family, and how our legal system works well for people who communicate a certain way–and fails those who don't."
I'm currently reading a Pat Conroy book and will report back when I finish.  I love a good book whether audio or hands on reading.  There is nothing like a good book.
This week my journeys will take me to the Vermont Quilt Show.  I'll tell you all about it in my next blog.