When I am visiting certain parts of the United States on my travels I am not sure the people in the area really appreciate where they live.  But, in the case of the ladies from the Little Traverse Bay Quilters Guild they truly do appreciate their beautiful surroundings.  I have to tell you Northern Michigan is one of the most beautiful parts of the United States.  This was my second trip to the area.  After arriving in Traverse City, Judy, my wonderful hostess, drove me north to Charlevoix.  We made a very quick stop at the hotel before heading to the lecture.  On the way back from the lecture this was the view along Lake Michigan.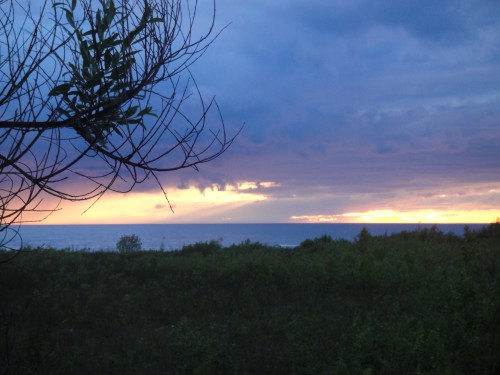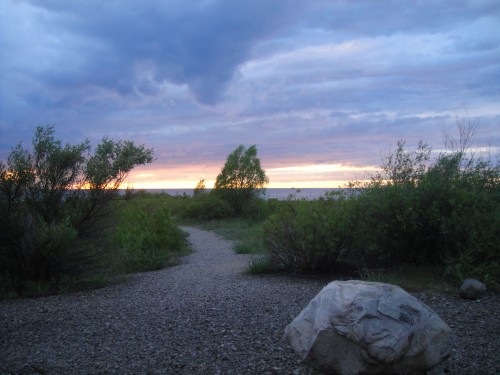 The hotel was right on the water and this is what I saw from my balcony the next morning.  Thank you Little Traverse Bay Quilters for putting me at one of the best hotels ever.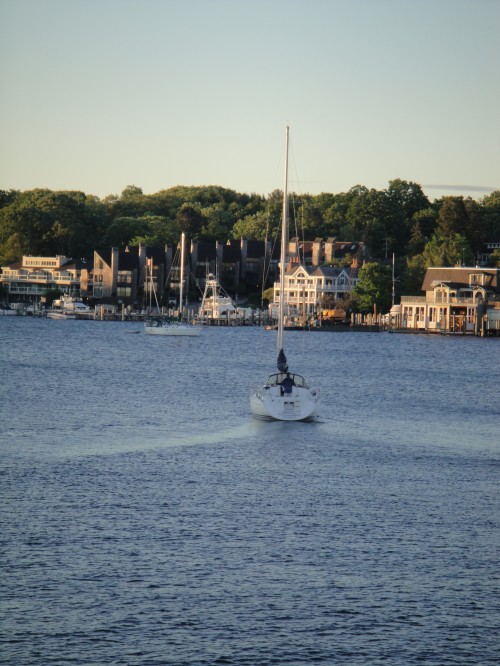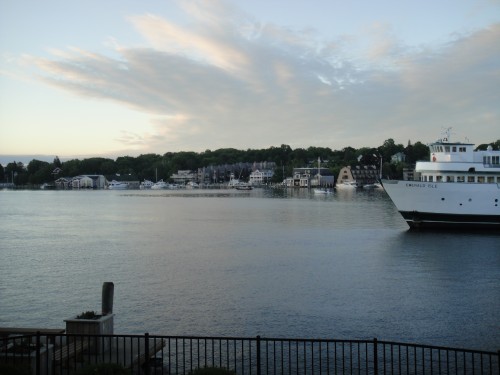 And then on my morning walk I saw this.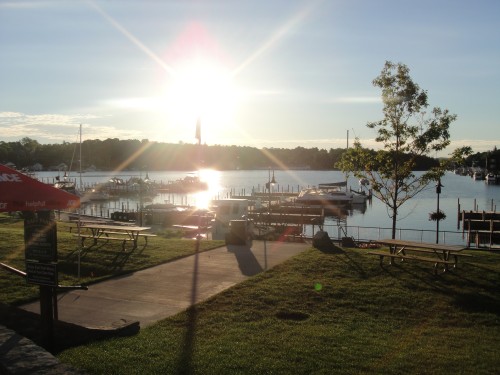 And this.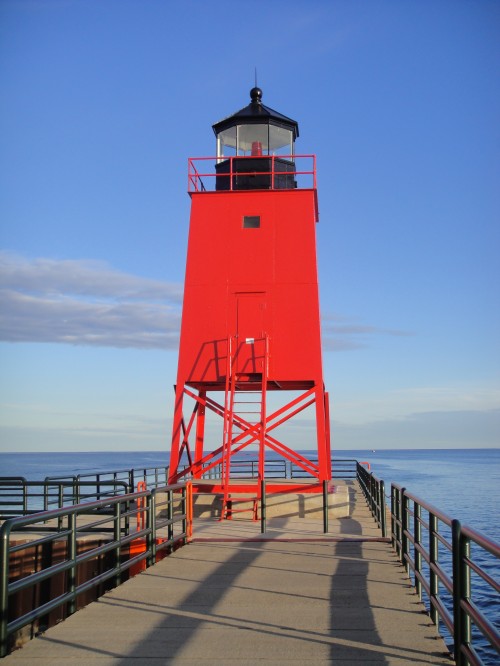 And this.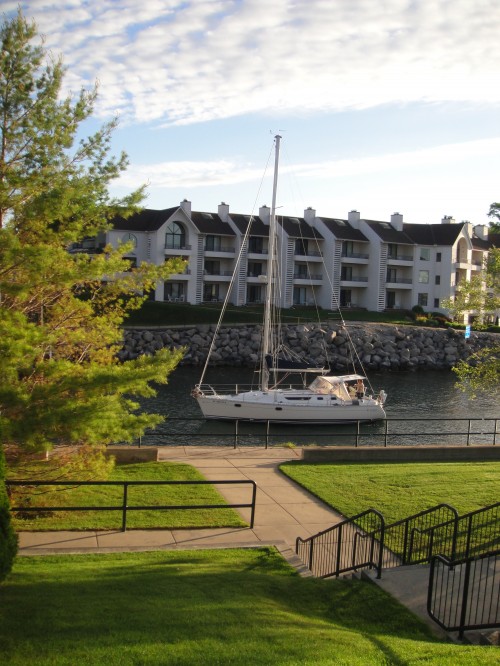 If you visit or live in this area I think your quilts would be strongly influenced by the water and the sunsets.  And of course the lush green surroundings. These are some of the blocks the students made in our "Ocean Sunrise" class on Friday.  I can hardly wait for them to send me photos of their finished quilts.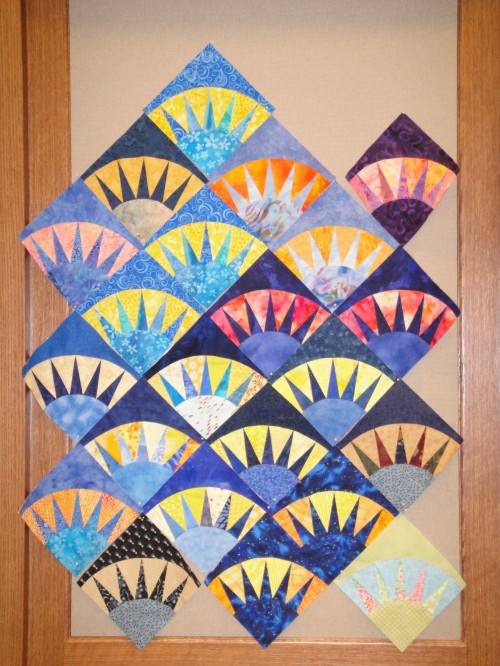 One of the most interesting things in Charlevoix are the Mushroom houses.  The builder/architect of these houses was Earl A. Young 1889-1975.  Each stone house is very unique and was designed to fit the site it occupies.  They have unusual stone fireplaces, unique chimneys and cedar shake roofs.  If you would like more information about these houses there is a fabulous book, which my hostess Judy bought for me, called "Mushroom Houses of Charlevoix".  It was published by Boulder Press in 2009.  I liked this statement from the book.  "Young designed and built 21 unique stone houses that look like they came from fairy tales"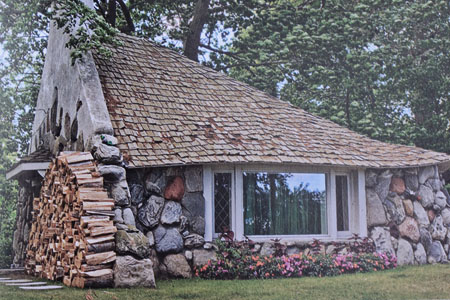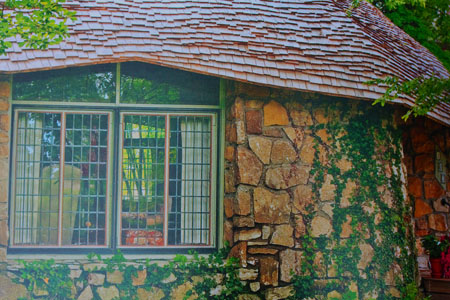 Oh, I almost forgot.  Unbeknownst to me this part of the world is one of the largest cherry producers.  Judy and I stopped and got some dried cherries that were sweetened with apple juice.  Awesome.
I really felt a bond with the ladies from this guild.  They made me feel very welcome and appreciated.  I told them my dad had just had a stroke but was doing pretty good.  It was like they pulled me under their wing and really cared for me.  Thank you ladies for everything! If you want to know more about the Little Traverse Bay Quilters Guild go to http://www.quiltguilds.com/michigan.htm and look under Petosky.  The guild meetings are held in Petosky, just north of Charlevoix.  If I lived in this area I would definitely be part of this guild.