In my early years of quilting, I made lots of quick sewing projects. They were fun and it gave me joy to make them for gifts and for my own use. Over the years, I moved away from those quick, piecing projects and started to enjoy making more challenging projects. When I started to make quilts for competitions, I would often make a quick piecing project in between each big competition quilt. Then, I just started to work on competition quilts and quilts for teaching projects. I was not doing any kind of basic straight line sewing. This past year, I decided it was time to get back into using some of my old plaid fabric collection, or as some people in my area call it, "the homespuns" and to sew some "straight lines". I have made 5 of these quilts this year after having not made one in probably 15 years.
This might sound crazy, but I took a class with Roberta Horton in the 80's to learn how to cut plaids. I know it sounds kind of funny.
I come from an era where we were taught to cut on the lines. Roberta made us layer the fabric, so we could see nothing but the top fabric. And then we had to cut shapes….squares, triangles, etc. Yikes. After I made one quilt like this I thought….now that was kind of freeing.
This fall, while at the Fall Paducah AQS Quiltweek, I purchased a lovely featherweight from one of the vendors. He had it all cleaned and purring smoothly for sewing.
I wanted to take this sweet machine for a test drive right after I got it but my teaching schedule this fall was so busy and my spare time was spent at the hospital with my mom. I recently had time to get into my studio and take this sweet machine for a test drive. (And yes, for those of you who have attended my lectures, HGTV is on in the background. LOL)
One of my favorite accessories for this machine is the 1/4″ foot.
I have a few other featherweight machines…..not telling how many. But, honestly, not that many. I decided to purchase an extension arm based on my experience using my other featherweight machines. And, I love it.
It's called the "Sew Steady". It fits perfectly. It was easier sewing the long rows together with this bigger work space.
So, this is the fifth quilt like this I made this year. I have donated all of them to my guild's (the Letort Quilters) charity quilt project.
As I have traveled this country, teaching and lecturing for guilds, I have seen so much charity work being done by every single guild. It makes me happy to be part of such a giving group. My part is small but there are so many quilters and if all of us have a small part it becomes a very big thing. What I know for sure……there are many happy recipients of these quilts. Recently, this really came to the forefront as I read Cindy Needhman's Facebook posts about all the quilts that were donated to those who lost their homes to the fires in California. To see so many happy faces………
So, thanks Roberta Horton for teaching me something fun, freeing and creative that still brings me such joy these many years later. And, thanks to all of you who are part of giving to help those in need. A special thanks to Cindy Needham for all her work with the recent California fires.
May you have a very blessed and Happy New Year.
BOOK REVIEW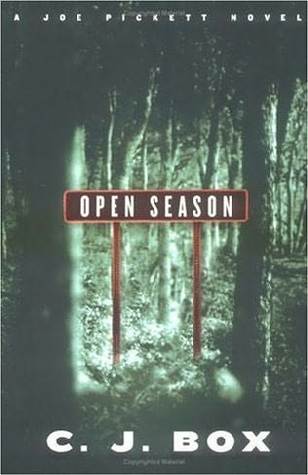 Oh yes, another long car ride.  So, I listened to C. J. Box's first book, Open Season.  I read a more recent book by this author and liked it so I decided to go back and listen to the first one in the series.  Joe Pickett is a new game warden in Wyoming.  He finds a local hunter dead in his wood pile.  Two more bodies are found in the area.  Joe decides to investigate which does not make him popular.  He's putting his family and himself at risk.
I like this author and I also like the reader.  I plan to read all the books in this series.