I have been in the Waterloo-Kitchener area of Ontario, Canada for the past five days visiting the Waterloo County Quilter's Guild.  My guild contacts were Elizabeth and Elizabeth!  It was wonderful working with both of them.  They had things very well organized. Their guild members should be giving them a big THANK YOU for all of their hard work.  Bringing in a national teacher is a lot of work.  And, going from the US to Canada can create some challenges.  You can find out more about the guild at http://www.wcquiltersguild.on.ca/
I gave two lectures on Wednesday.  One of the members brought her friend, Helen Blaskievich, along to the meeting.  Helen brought her finished "Magical Medallions" quilt.  I was awe struck.  Helen did an incredible job.  This is no easy quilt to make.  It has lots of difficult pieces. Helen conquered the task.  I am so glad Helen shared her quilt.  Love it.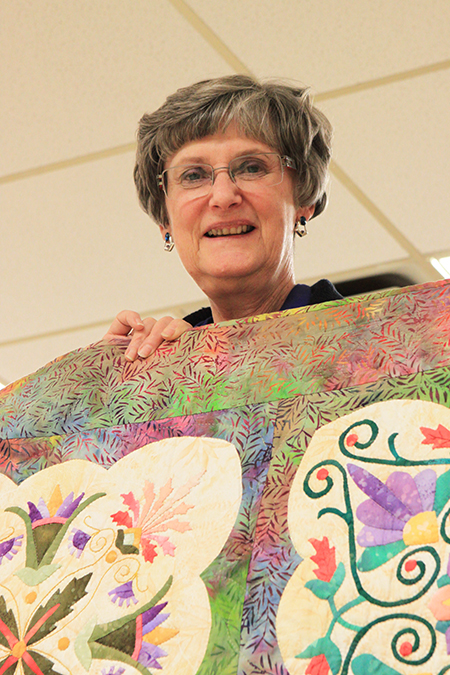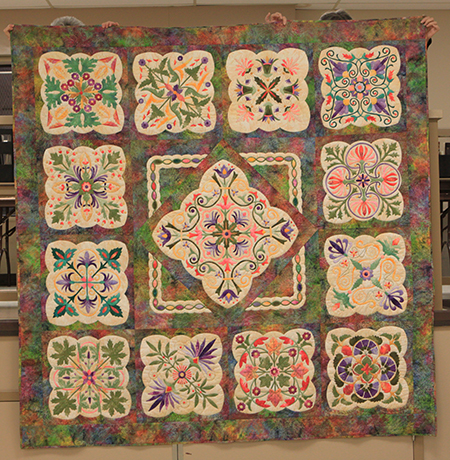 During the workshops, Joan Doke shared one of the blocks she made from Fiesta Mexico.  She is working on the entire quilt but she just brought Block 11 to share.  I love it.  This is Joe's favorite block on the quilt so it's fitting that he got into the picture.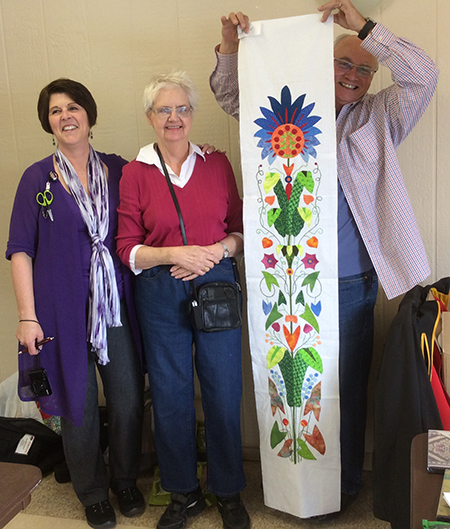 Lots of fun in the workshops….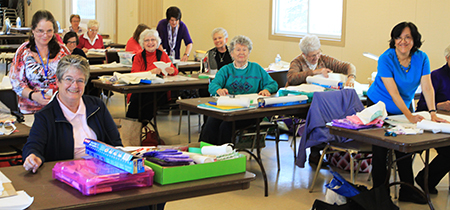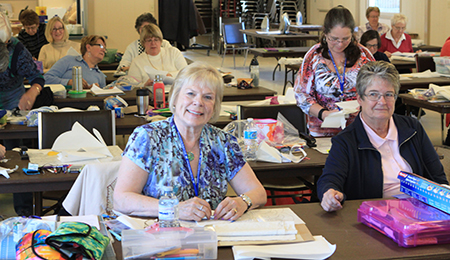 ______________________________
BOOK REVIEW
On my trip home from Florida, I started reading "Wild" by Cheryl Strayed. I finished it on the airplane ride to Canada.  I have not seen the movie and did not know much about this book except that several people recommended it to me.  I thoroughly enjoyed this book.  I really appreciate that kind of perseverance.  My feet hurt just thinking about how far she hiked on the Pacific Crest Trail.