I love Long Island, New York…especially in the fall. This past week, I was so happy to return and spend three days with the Long Island Quilter's Society. To learn more about the guild and their programs visit http://www.liqs.org
Here are some of the happy members just before my lecture….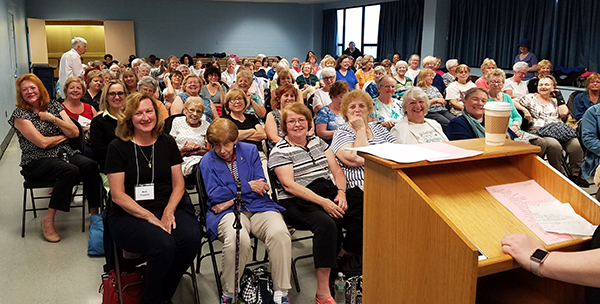 and then at a workshop.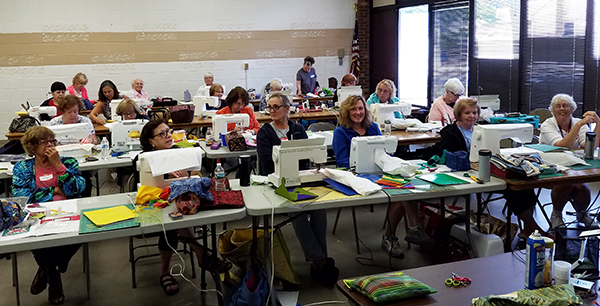 Joyce Fischer stopped by to share her finished Kansas Rose project. I love, love, love the fabric choices. Joyce added a little, covered cording before her binding for some added fun.  Well done Joyce!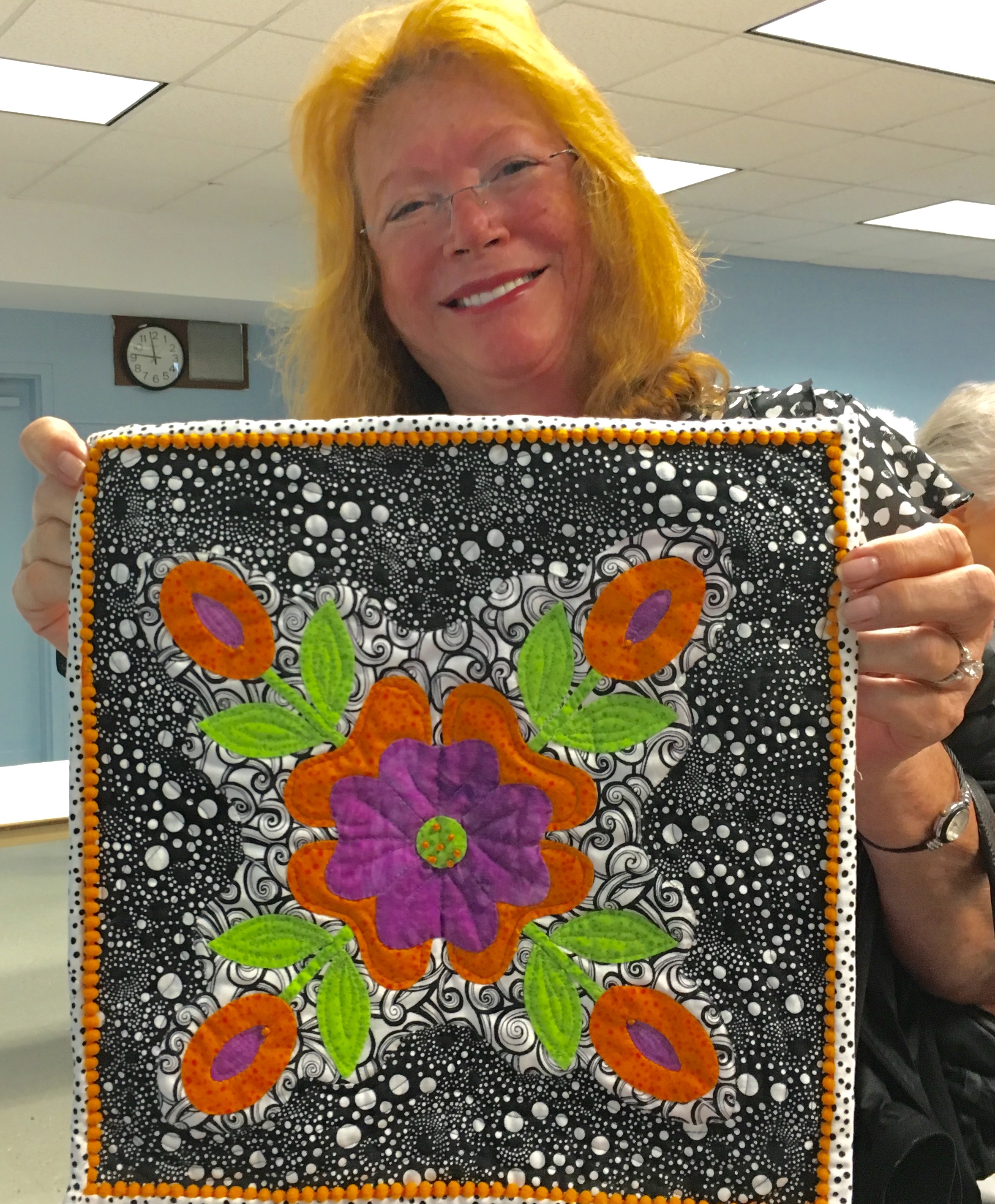 Many of the communities on Long Island have fabulous community centers.  The lecture and workshops were held in some of these community centers.  The Freeport Community Center had a great mural of some of its famous residents.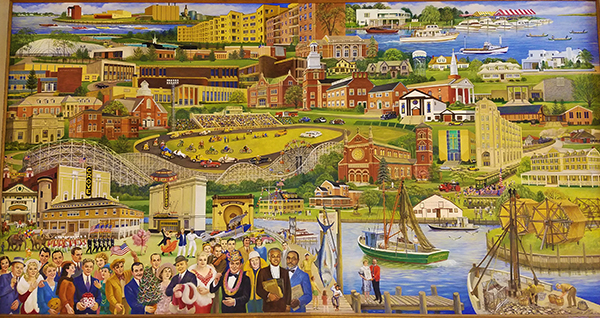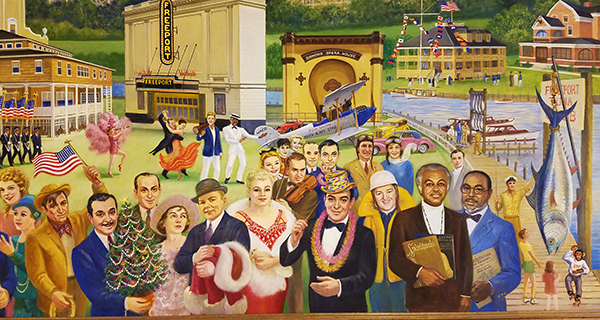 Jones Beach, located close by, is beautiful.  I am certain it is packed during the summer months.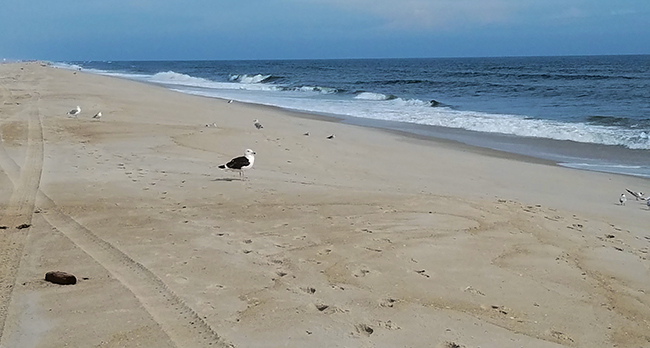 There are large, beautifully designed and constructed bathhouses every mile.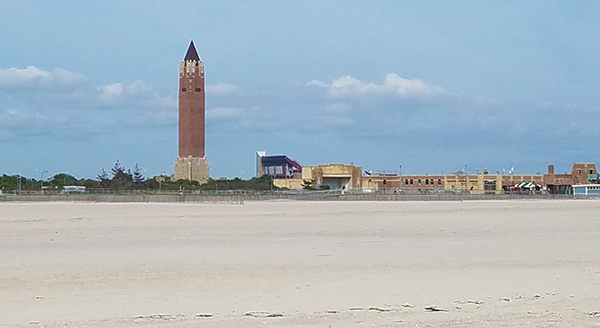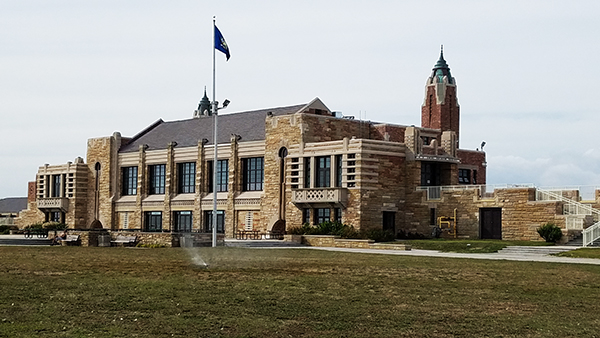 Also, in the fall, the State of New York hires a bunch of Canadians to man the beach parking lot toll booths.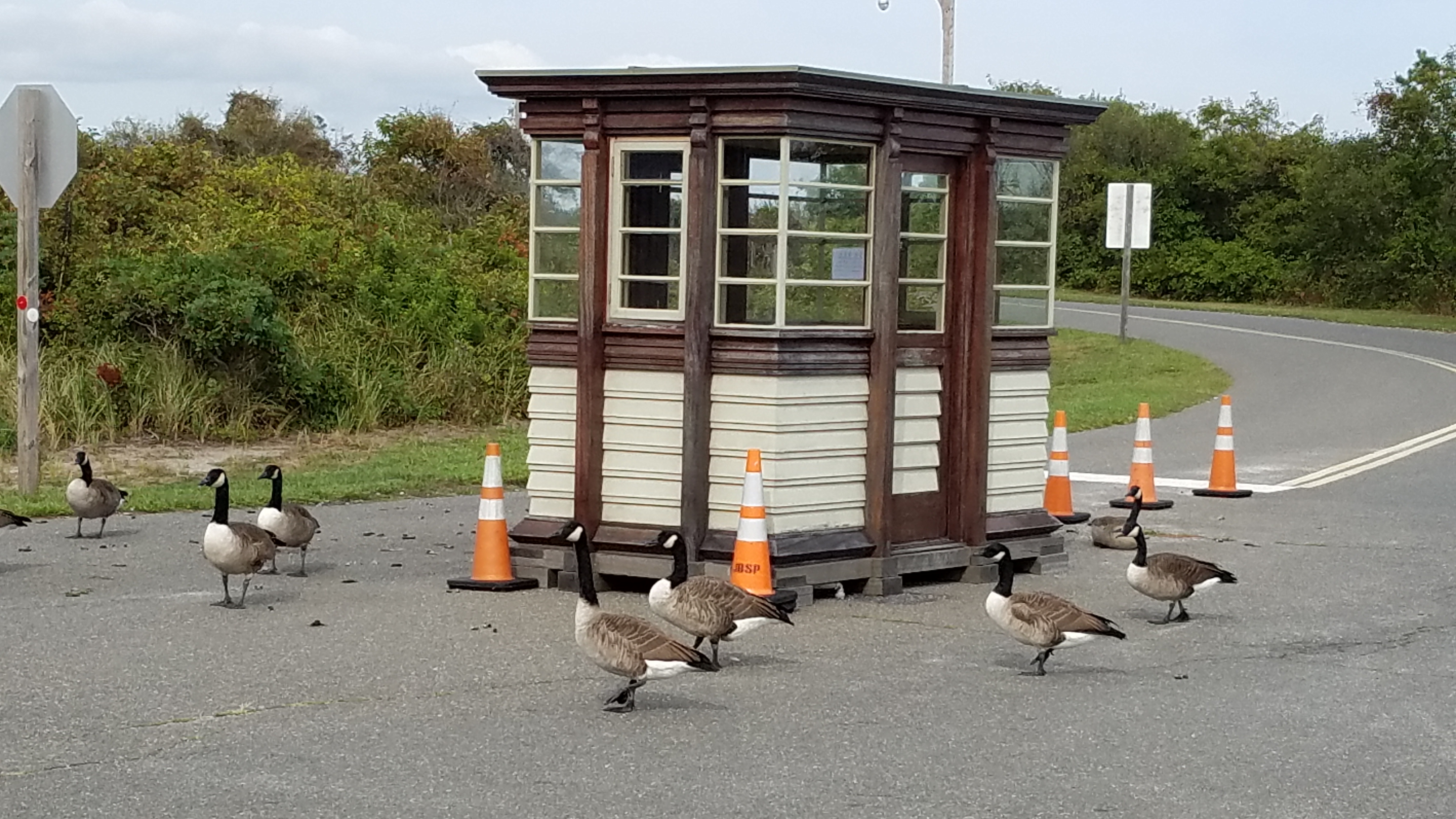 Many of you may remember my stories of Margaret and Frank Senft, the older couple who always helped keep all my class packets in order. As you may know, Margaret passed away at age 91 in 2015. Frank, now 97, is still going strong. Frank's church will be honoring veterans for their service this November and asked for info on Frank. Frank was an original Boggie-Woogie Bugle Boy during World War Two, serving in the Army's Concert Band. I had to share this great photo. Thank you, Frank, for your service.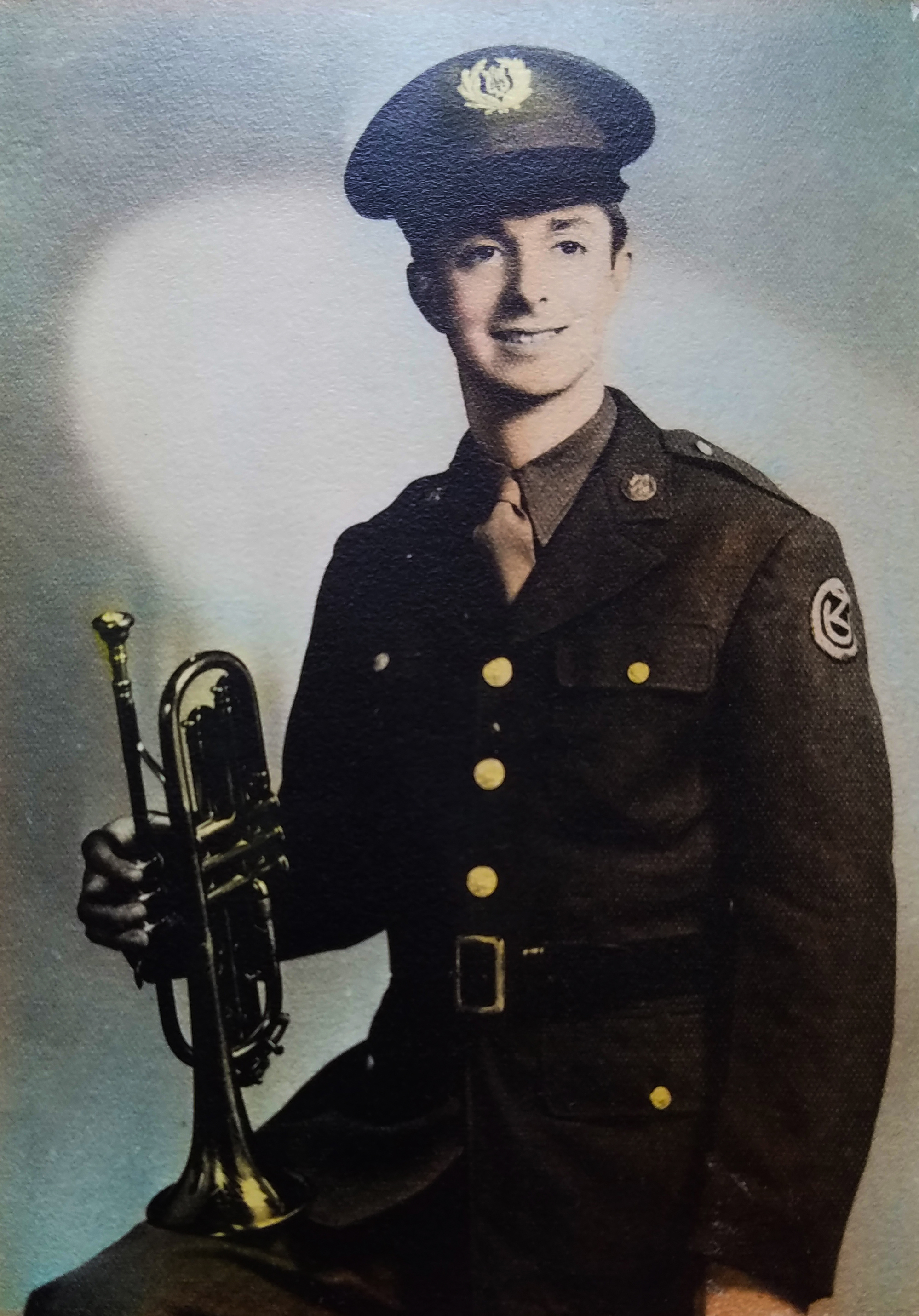 ___________________________
BOOK REVIEW
Bullseye is James Patterson and Michael Ledwidge's newest thriller and the latest entry in the Michael Bennett series. I like his character development and want to read more about the Bennett household. Bennett is a detective with the NYPD and helps foil an assassination attempt on the President. Bennett won't stop until he can find the assassin but fails to see some strange happenings at home with his son.
I am off to Michigan Tuesday.  Until next week…..