Finally, we are seeing some of those spring flowers that we normally see in March.  Spring has been a long time coming to our area. We are so happy it has finally arrived.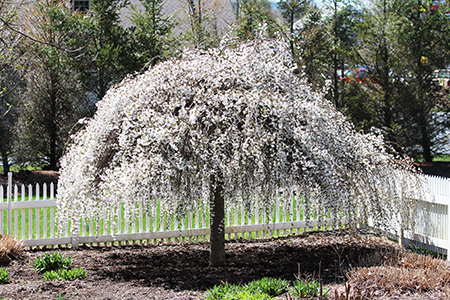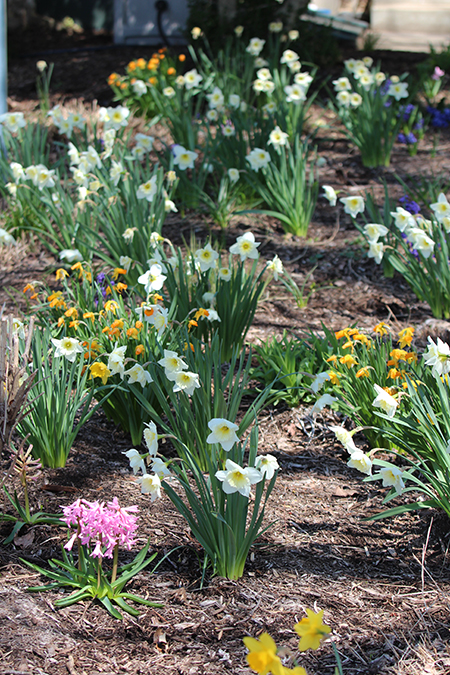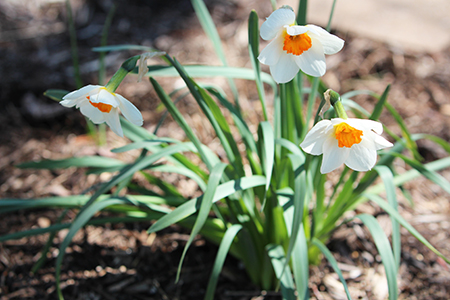 —————————————————-
Molly has another one of the blocks finished from Fiesta Mexico.  I can hardly wait to see it all finished.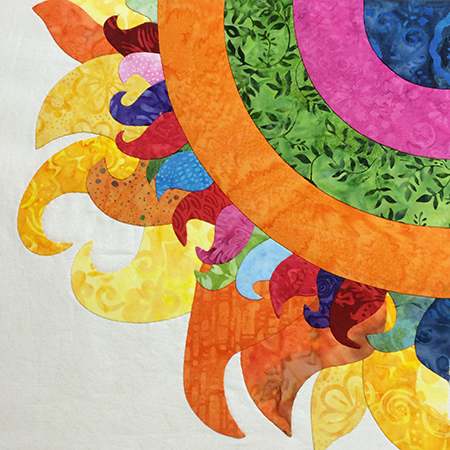 —————————————————–
This past week found me teaching in Plano, Texas for the Quilters Guild of Plano, http://www.quiltersguildofplano.org/
Here are some of the ladies hard at work in our hand applique workshop.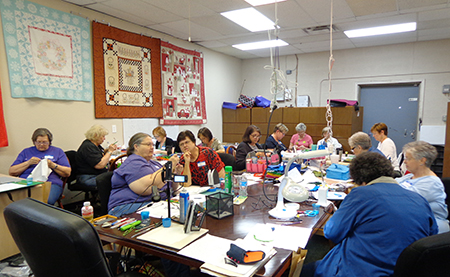 The ladies decided to try something different. Sherry made two different soups and broccoli cheese bread for everyone for lunch.  I vote for them to do it all the time!  Sherry is an excellent cook.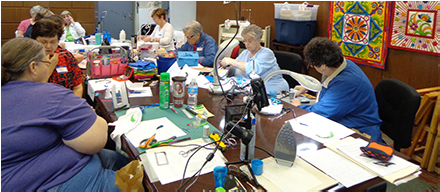 One of the things this guild announced was that someone would be crowned the Queen of UFO's. Obviously, I asked the person beside me if this was a good thing??  Not a title I would want.  But, as it was explained, they are asking everyone to finish some of their UFO's and bring them to the meeting.  The guild is having a lot of fun with it and a lot of UFO's will now be finished.  And, that is a good thing.  There are always creative thinkers at each guild which makes each one so much fun.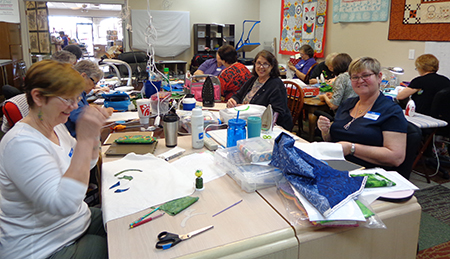 —————————————————————————————-
BOOK REVIEW
I believe this is the author's first book.  If that is correct, I can hardly wait to see where she goes from here.
The book weaves through past and present.  Victoria Jones grew up in the foster care system.  One of the foster mothers she lives with, teaches her the Victorian meaning for each flower.  Victoria ends up homeless for awhile.  She eventually finds some friends and is able to make a connection through her knowledge of flowers.  Her friends share in her journey and struggles.  Good read.
This week I am off to what I hope is sunny Florida.  Until next week……
Happy Easter!  Hope the bunny is good to you……..