I just got back from teaching at the Shipshewana Quilt Festival.  What a beautiful area and great people.  There is a large Amish and Mennonite presence.  Pristine farm land for miles and miles.  To find out more about the show visit their website http://www.shipshewanaquiltfest.com/
I worked with Kim throughout the planning stages and while at the show.  Talk about one very organized and hard working person.  I loved working with Kim.  I don't know how much she gets paid but I'm voting for her to get a raise!  If you have never been to the show, you need to check it out.  They have lots of fun events and shopping!  There are workshops, shop hops, flea markets, lectures, quilt show with lots of vendors and a fun event called "Schoolhouse" which is actually held in the school.  At the Schoolhouse, each participant signs up for the day, 9-4, and then every 30 minutes moves to another room to listen to a 30 minute demonstration or discussion related to quilting.  The comments I heard from the participants were excellent.  It was a great idea.
In this blog, I am going to focus more on the show. In upcoming blogs, I'll share photos from the area.  Here are some of my favorite quilts/cars from the show.
When you walked into the show, there was an exhibit of old Hudson cars.  The cars were pristine….spotless…..shiny…    At first I thought….quilts on cars, I'm not so sure about this. But, the cars were so clean and it did draw me into the room  As many people said, it gave the husbands and significant others something to do.  The quilt on the car below is named "Let Your Light Shine".  The top was made in 1915 and recently quilted by Deb Levy from Louisiana.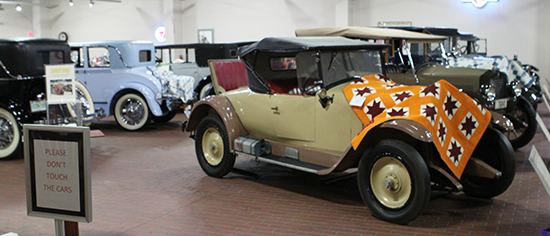 "Miss Sally" is from the 1930's and was recently quilted by M&M Quilting in Virginia.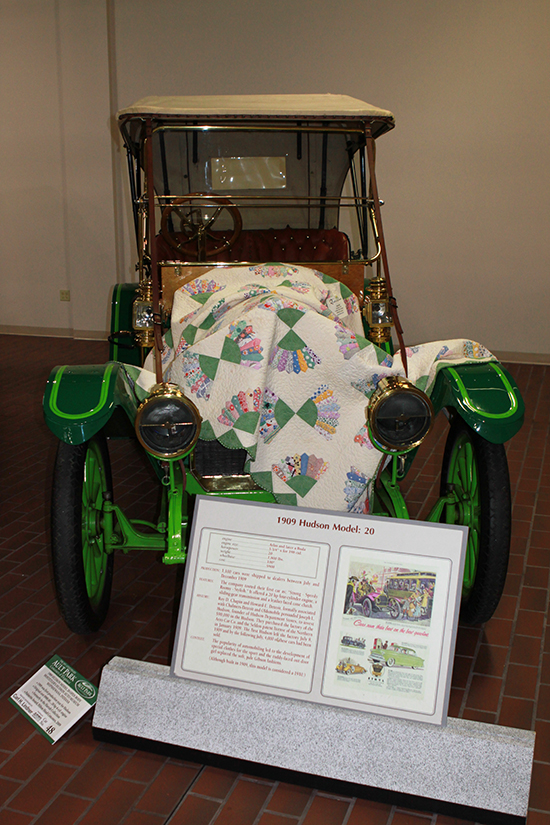 And here is the car I most wanted to bring home.  Love this car.  I think I am in my pink/salmon phase.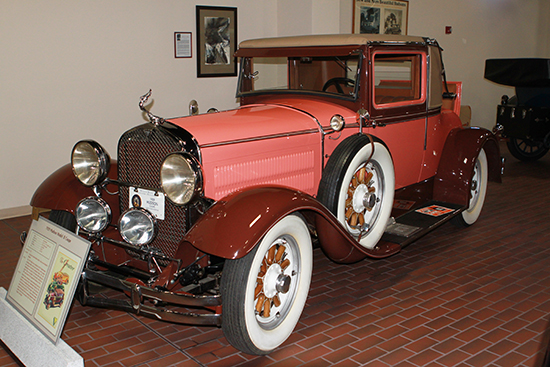 The quilt below, "Ewe Are My Sunshine" was made by Janet Stone from Kansas.  I am a Janet Stone fan.  Love her quilts.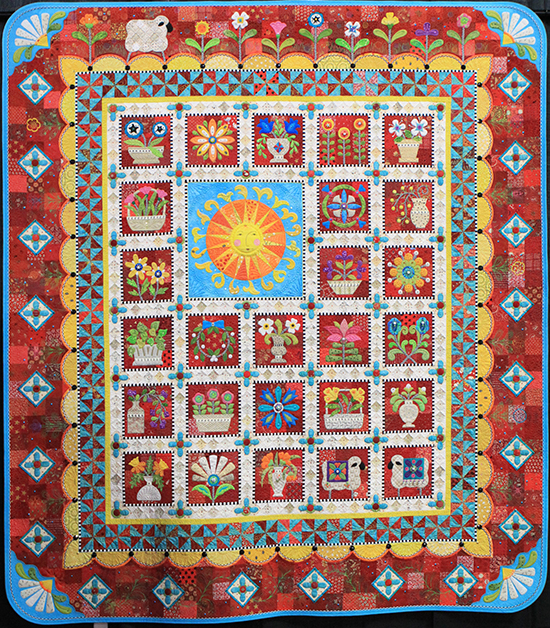 The attention to detail is impressive.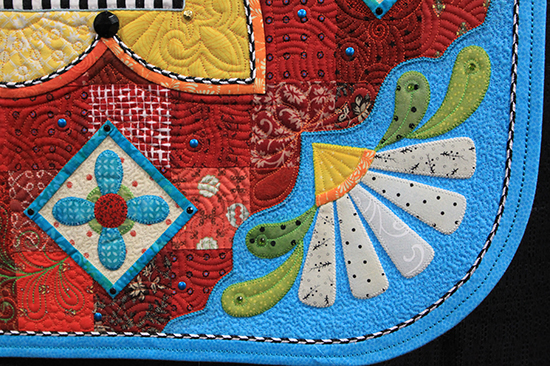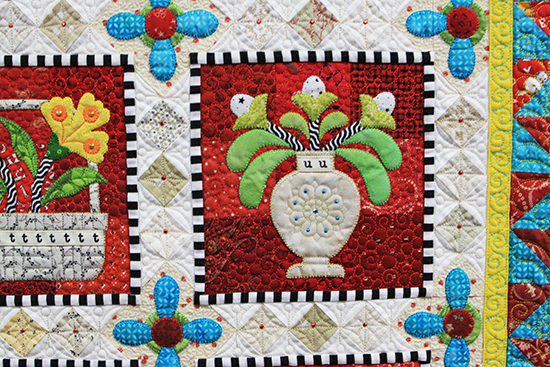 I did not get the name of this quilt but it was made by Claudia Clark Myers and quilted by Marilyn Badger.  I am also big fans of their work.
"The Challenge" was made by Cathy Benke from Michigan.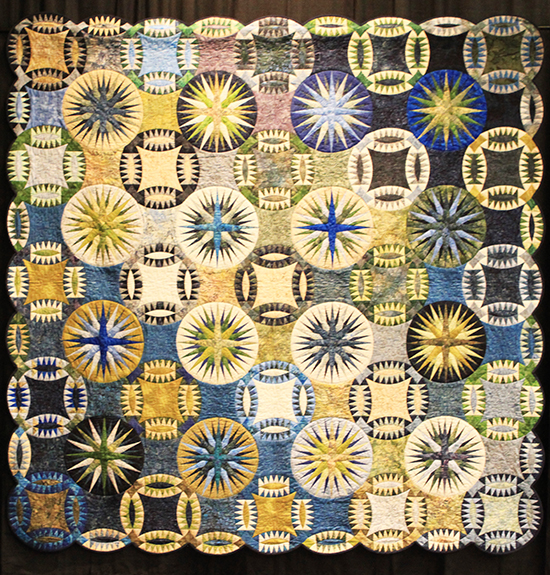 And I loved this quilt called "The Pink Lady".  It was pieced by Russ Schmidt and quilted by Jan Hutchinson.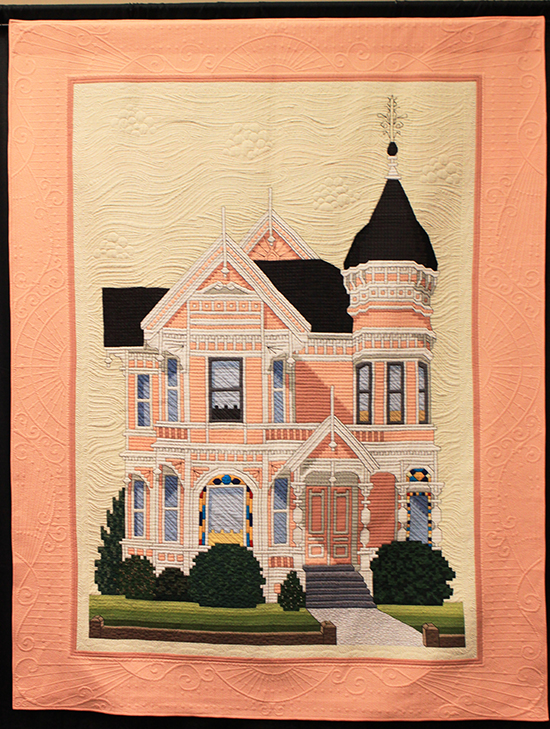 Jan's quilting was impressive and very complimentary to the quilt.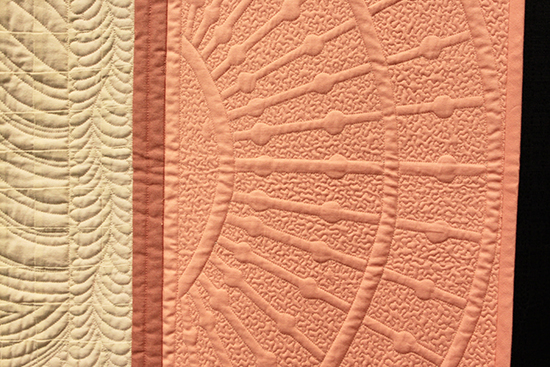 This quilt was made from tiny little squares.  Seriously crazy.  The quilt was adapted from a cross stitch pattern with permission from the designer.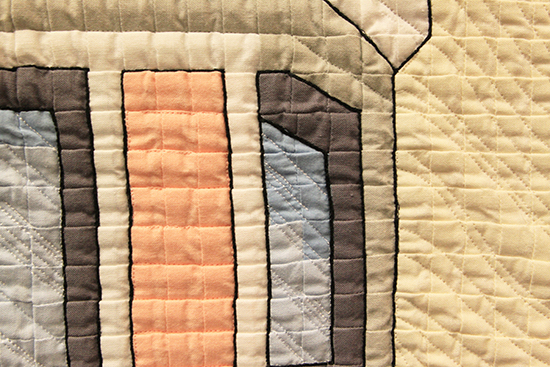 ______________________________________________________
I received a great email from Roxann this past week.  She took my class in Ft. Lauderdale, Florida this March.  The workshop was Block Three from Fiesta Mexico.  She admitted to not being an applique person.  She took the workshop with her daughter.  I think she may be a convert…..    Roxann added Block Five and she used the gecko from Block Four in her center block design.  I like the added touch, using the butterflies.   It is just the top but Roxann plans to quilt it soon.  It is so fun and cheery looking.
____________________________
BOOK REVIEW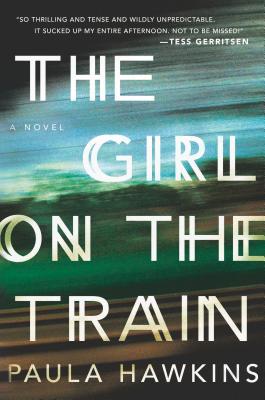 On the drive home from Shipshewana, Joe and I listened to "The Girl On The Train" by Paula Hawkins.  The book starts off by introducing you to all these characters and you have no idea where the story line is going.  But, in the end it all comes together.  Rachel takes the same train back and forth to work every day.  One day, she sees something that causes her to share it with the police.  It is a "who done it" kind of thriller.  Good read.
Until next week…….