Carla Byrom sent me this photo of her finished block.  She just took the Majestic Mosaic class when I taught at the Creativity Center in La Grange, TX.  Great job Carla!  I love the machine embroidery that you added to the block. Excellent idea.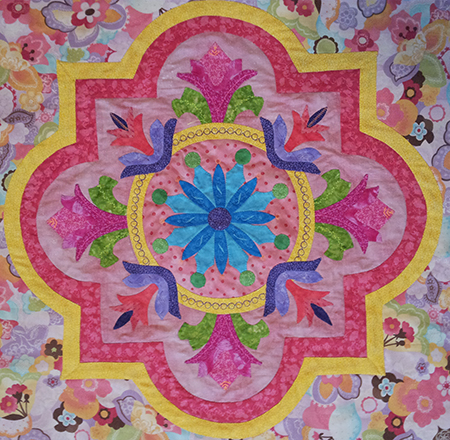 ________________________________________
Here are some photos from our garden.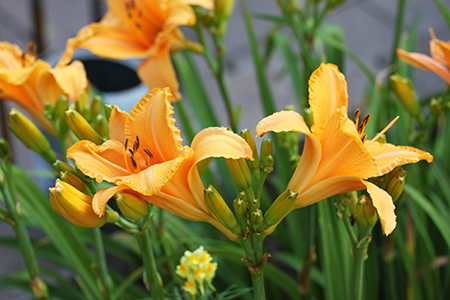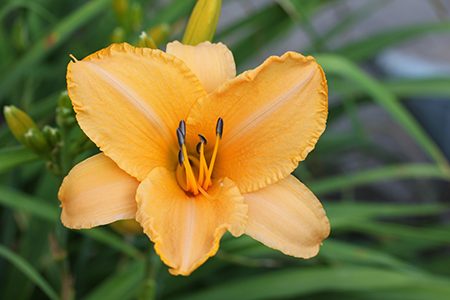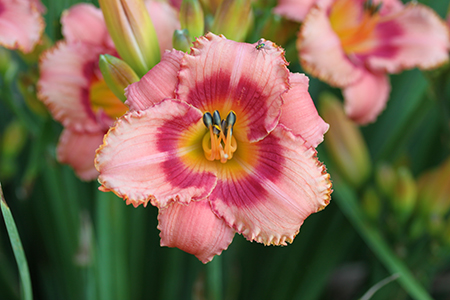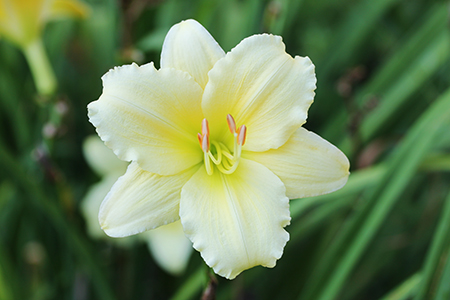 See anything interesting in the photo below?  He blends in nicely.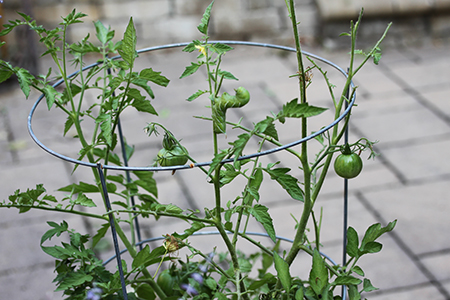 Joe and I were fascinated by this caterpillar on the tomato plants.  If you are a gardener you are thinking, really, you are fascinated by this.  Well, truth be told, we have two tomato plants and we don't know a lot about gardening.  We are thinking this caterpillar will turn into a beautiful butterfly or moth.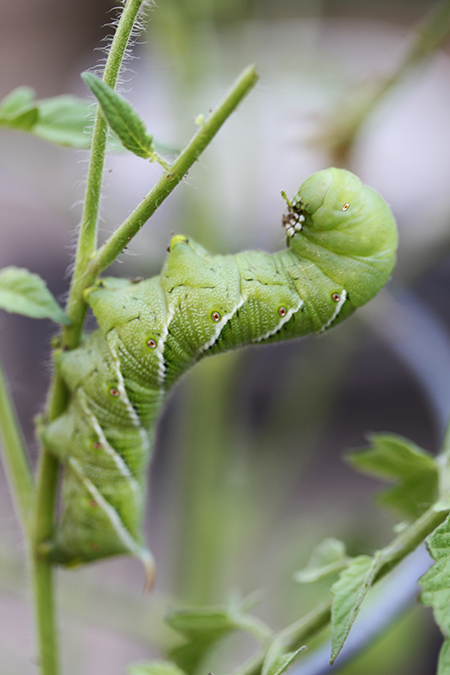 I googled "tomato caterpillar" and come to find out this is a "Tomato Hornworm".  The name alone does not sound good to me.  As I read more….I find that this caterpillar eats the plants and the tomatoes leaving us with nothing.  Well, now I am not liking this little guy so much.  We removed them from the tomato plants and placed them far away from the plants.  Hopefully they will survive and turn into beautiful moths.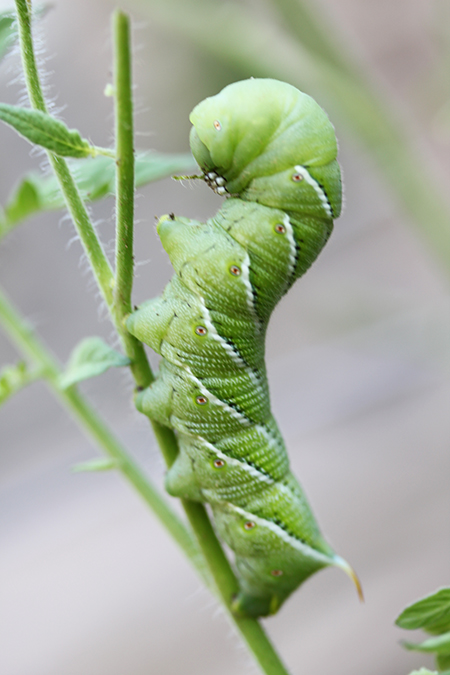 _________________________________________________________________________________________
BOOK REVIEW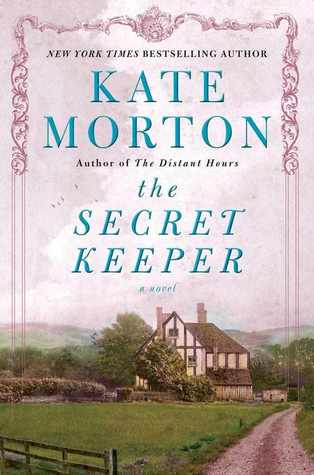 I REALLY, REALLY, LIKED THIS BOOK.  Sixteen year old Laurel witnesses a crime committed by her mother.  About 50 years later Laurel has become a successful actress.  She lives in London.  The family is all coming back to the farm, where she witnessed the crime, to celebrate her mother's 90th birthday.  This incident, explained away by her parents when she was a child, has haunted her for years.  She searches for some answers.  I loved the character development and I always like when unexpected things happen.  You won't regret putting this on you reading list.