I attended Quilt Odyssey in Hershey this past week.  I was so excited when I entered the lobby of the convention center to find the Brandywine Valley Quilters had made their version of my Majestic Mosaic quilt for their 2016 raffle quilt.  It is impressive.  This is a ton of work for a raffle quilt.  They had asked for my permission to use my pattern and I said yes but I had not yet seen the quilt.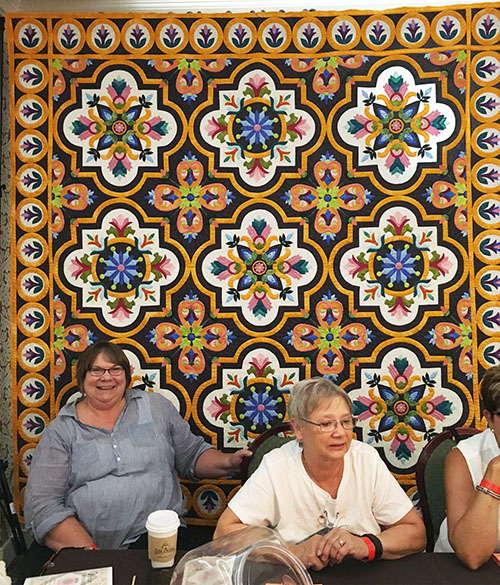 I hope they sell a truck load of tickets because that was a lot of work.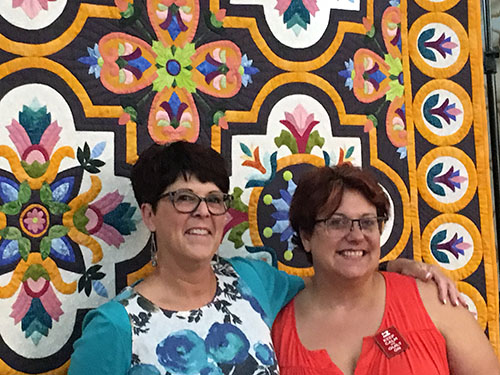 Once in the show there were lots of great quilts.  Here are just a few.  I liked this miniature quilt by Masnobu Miyama from Japan.  The name of the quilt is "Focus".  I wish you could see this up close.  It has lots of detailed thread work.
And then "Consider the Lilies" by Audra Rasnake from Virginia won 'Best Hand Quilting".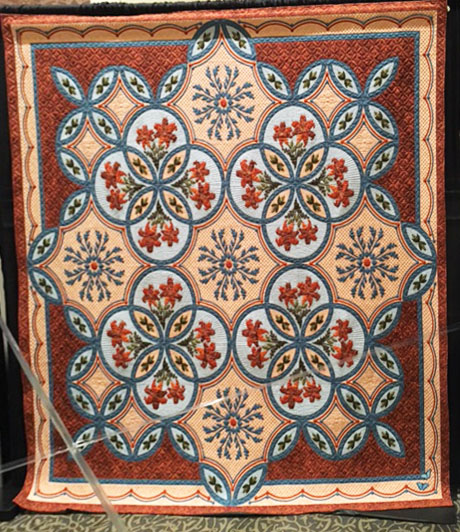 Check out this quilting.  I've attended Quilt Odyssey many times and I am always impressed with the amount of hand quilted quilts.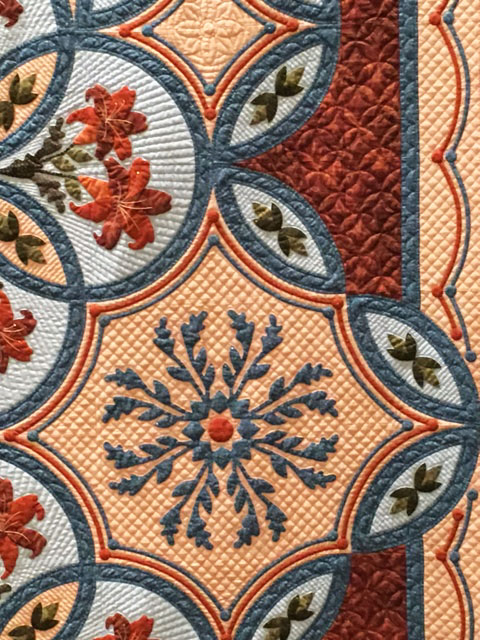 "Joy Aviatrix" was made by Ellen Simmons and quilted by Jan Hauprich.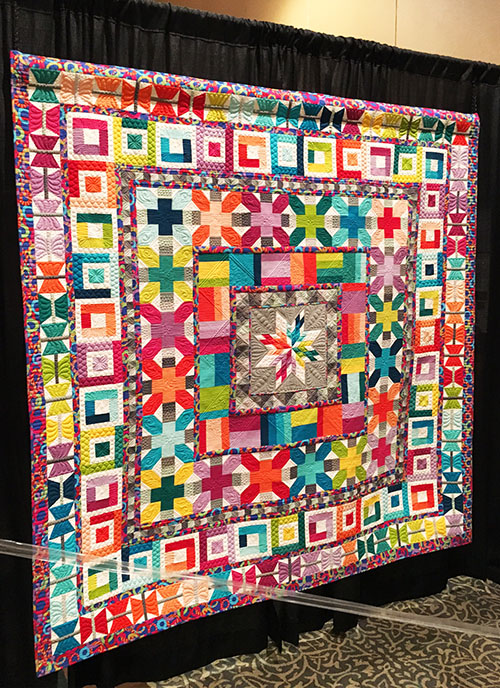 Check out the machine quilting.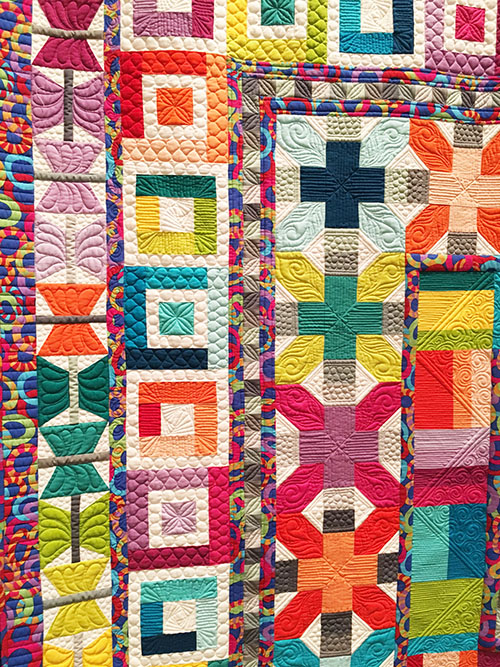 And Claudia Pfiel from Germany won Best of Show for "Waven Journey".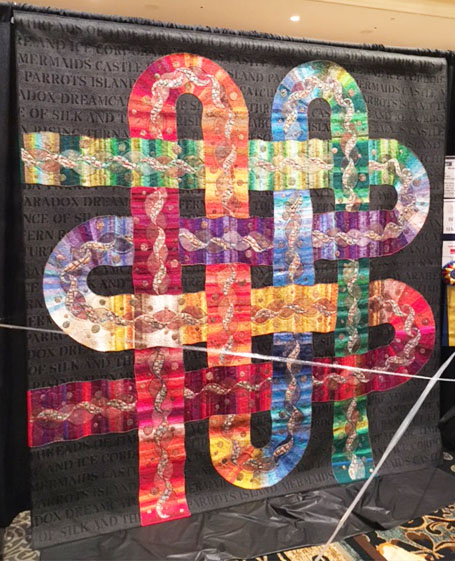 Again, it's about the quilting.  The letters are created by quilting heavily around the lettered areas.   Very interesting concept.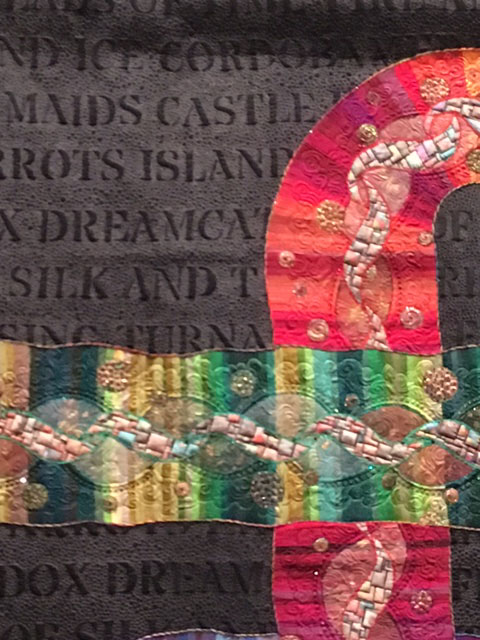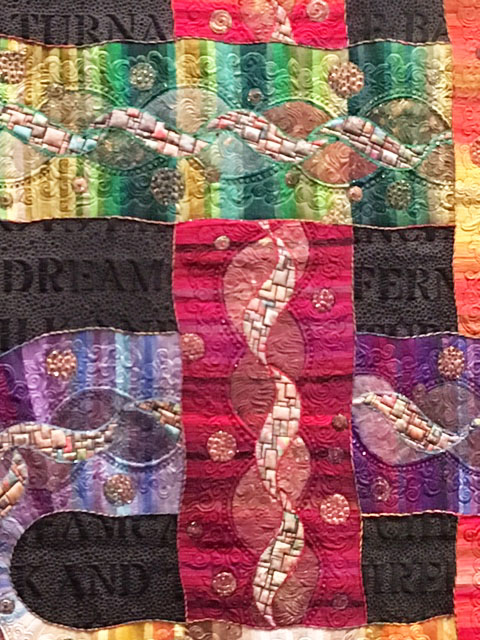 "Weather the Storm" by Elizabeth Bauman was a very interesting quilt also.  I liked how she combined the Ocean Waves design in the background with the compass at the top and the wave design at the bottom.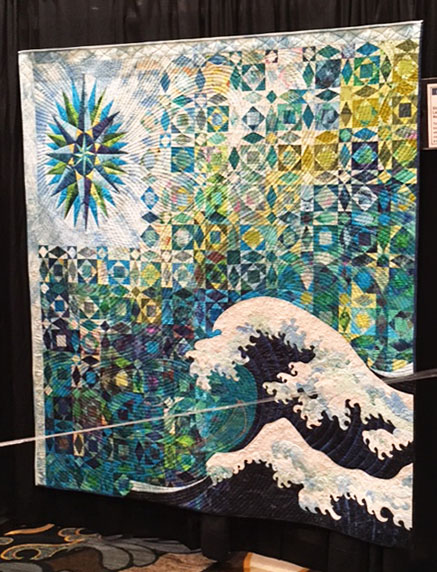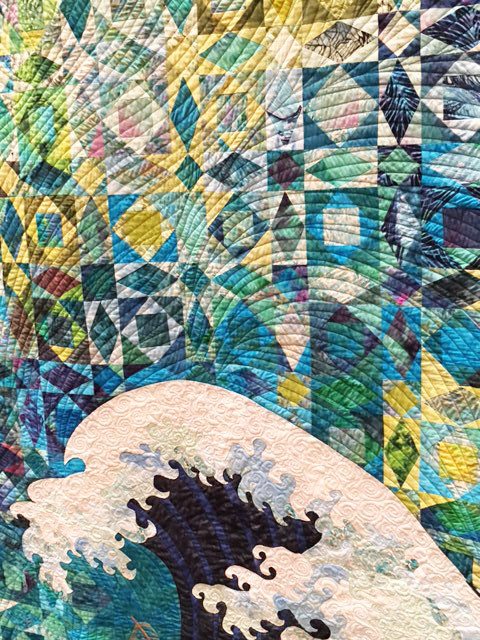 Dana Mason sent me this photo.  She took my Fiesta Mexico-Block Three workshop.  I love the way Dana's pillow turned out.  Thanks for sharing Dana.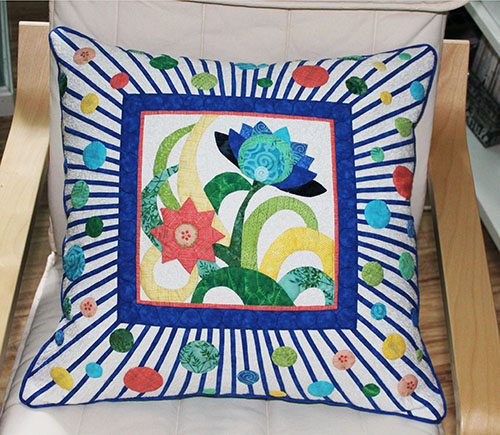 Until next week…..