Joe and his buddy, Harry, have been fishing together for over thirty years. Harry recently bought an 1850's log home. It sits on top of a mountain in North central Pennsylvania.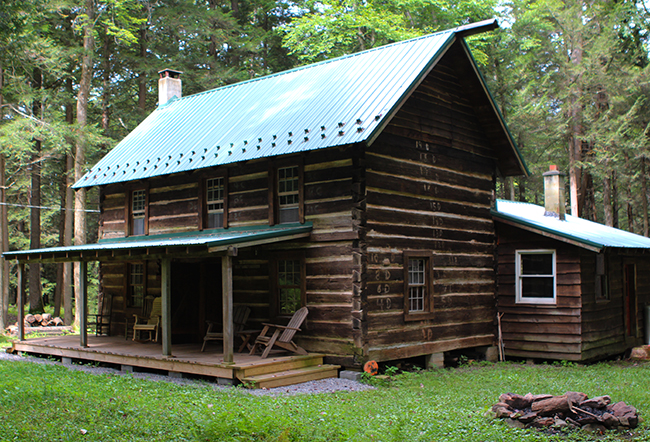 The cabin does have electric, running water and a gas stove but I don't think I'll be visiting as the bathroom is thirty feet from the house!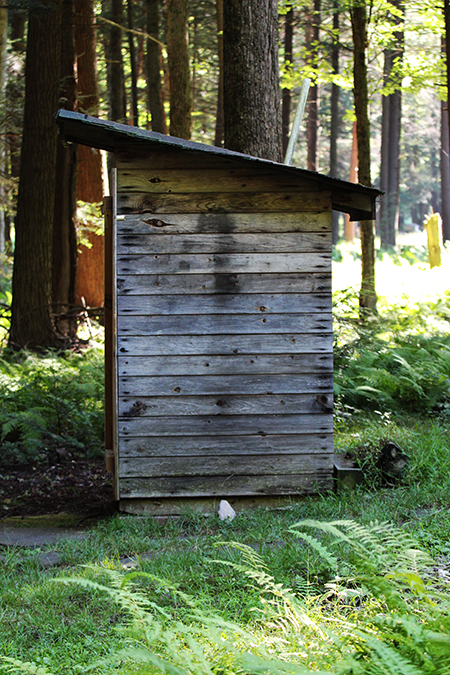 In the mornings, low clouds cover the area. Joe said it was truly magical.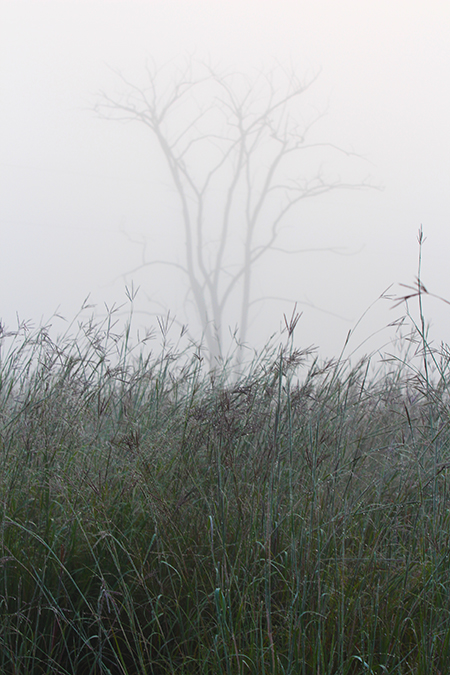 Here are a few of the animals he spotted on his morning walk.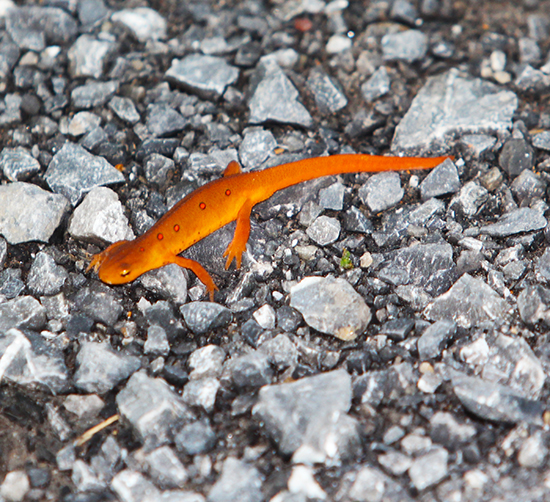 Harry has three pairs of hummingbirds circling the cabin…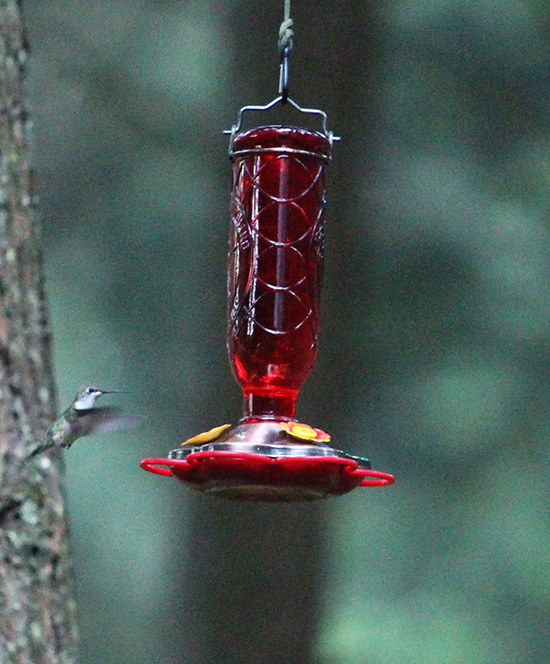 And herds of deer.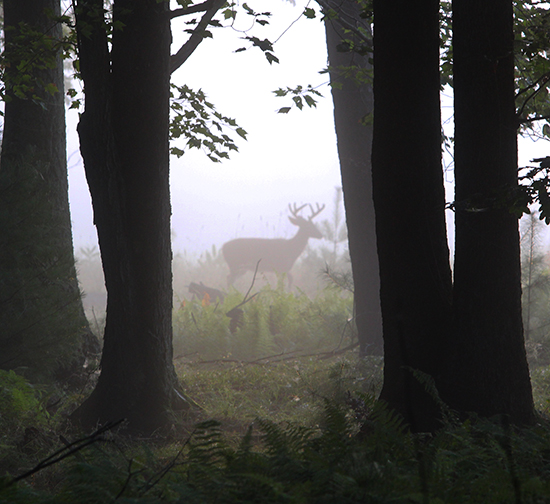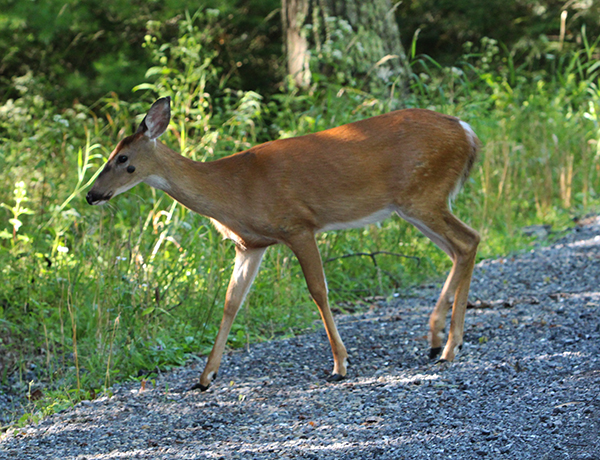 Later in the morning, the guys drove down the mountain to one of Pennsylvania's best trout streams. They refereed a race between the local inhabitants, a group of mergansers.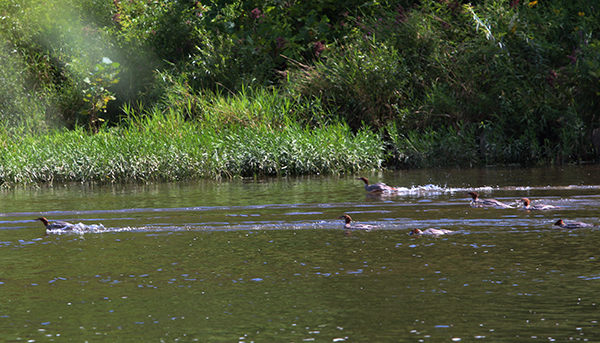 They saw several flocks of turkey.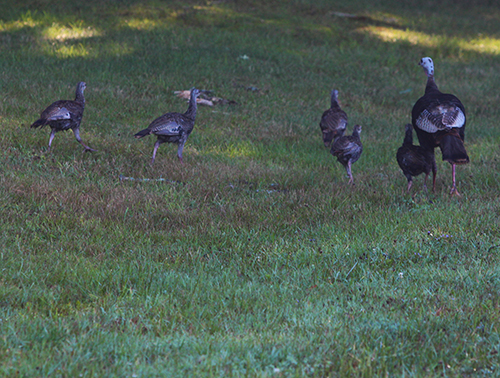 Joe had just stepped out of his car and asked Harry if there were bears in the area. Harry said several just as this little one year old female walked up. She was shy and didn't want her picture taken.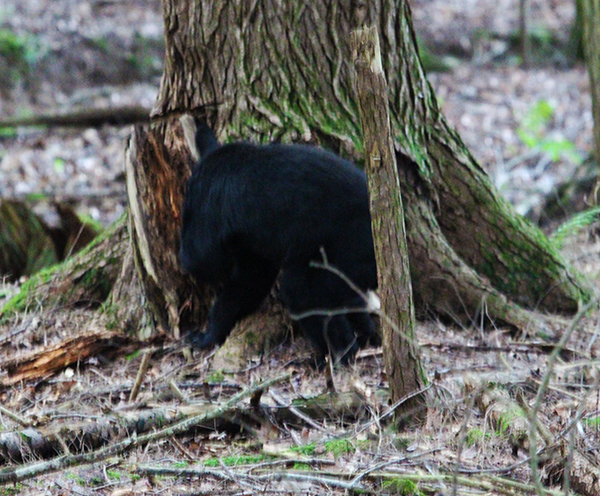 ___________________
A couple of weeks ago I posted a photo of Cathy Stemple's finished block from my two day workshop at Quilt Odyssey.  Below is Cathy's finished project from my one day class, Circular Garden.  Way to go Cathy.  And, she added a fun border to the design.