"Disappearing Bees" was made by Christine Alexiou from Canada.  She won third place in the "Embellished" category.  To see more of Christine's work visit http://christinealexiou.com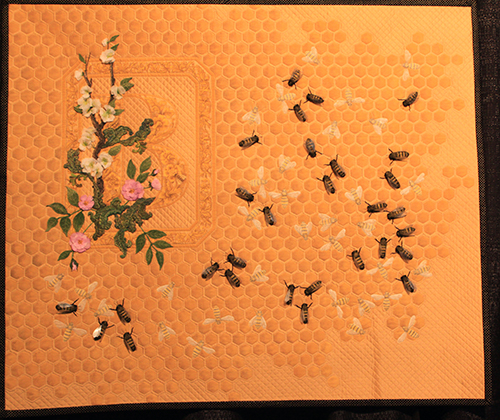 In the "Traditional Applique" category, Barbara Korengold from Maryland won first place for "Ben's Midnight Garden".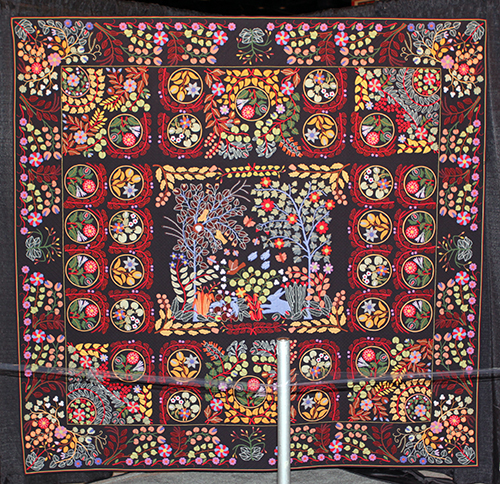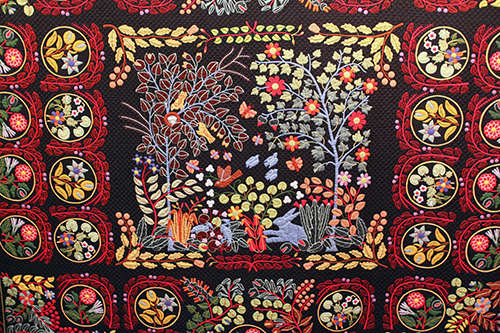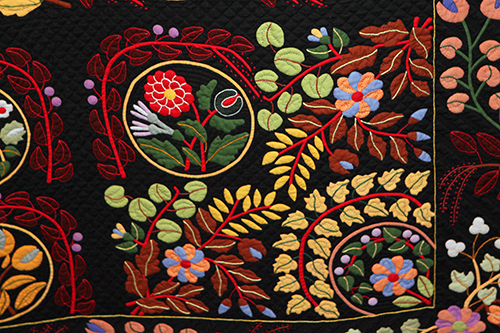 Andrea Perejda from California won 2nd place for "Arroyo Grande Album".  For more information on Andrea, go to her website http://www.andiperejda.com/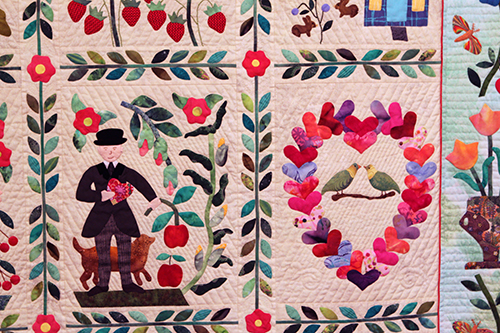 Beth Nufer and Clem Buzik from Oregon won 2nd place for "Barbara's Circle".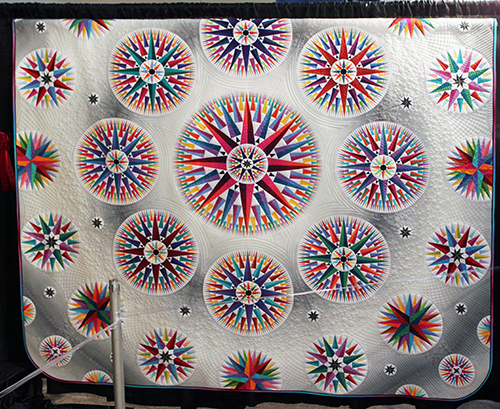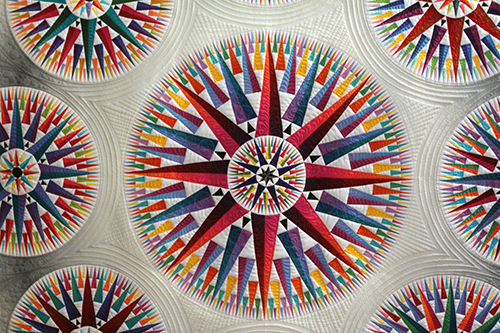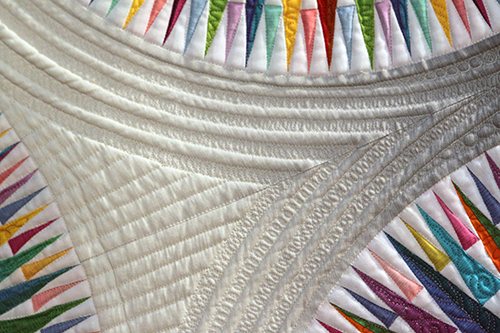 _____________________________________________
I visited the Chambersburg Quilt Guild this past weekend.  It's great to be invited back to a guild and for it to be so close to home.  One of the guild members, Kathi Stoner, brought along her version of my Majestic Mosaic pattern.  Kathi took the class from me in July at Quilt Odyssey.  Thanks for sharing Kathi.  Looks good.  Kathi did some fun fussy cutting of her fabrics for her little circles.  Time well spent.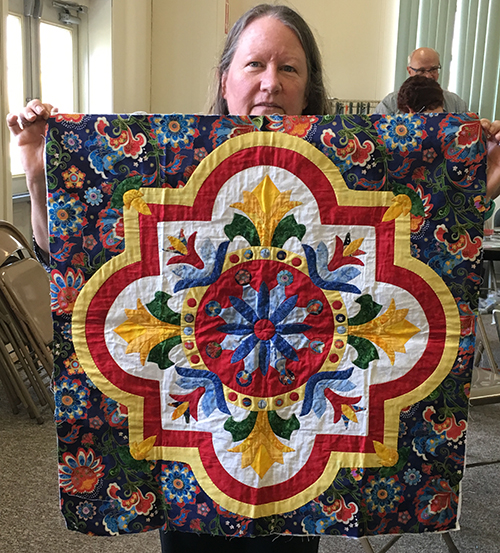 Until next week…..