Quilt Odyssey in Hershey, PA took place a couple of weeks ago. https://server7.pacecomputing.com/quiltodysseycom/www/ I'm finally getting around to blogging about some of the beautiful quilts that were hanging in the show.
The first photo is of my friend Nancy Simmons' quilt called "My Retirement Compass".  Nancy won the Best Traditional Quilt category.  I am so proud of her.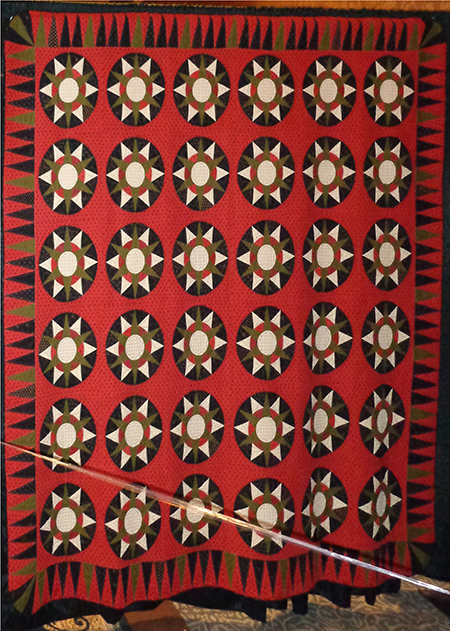 The second photo is also a friend of mine, Kathy McNeil.  Kathy made "Jingle Bells" which won Judge's Choice and Viewer's Choice.  Way to go Kathy.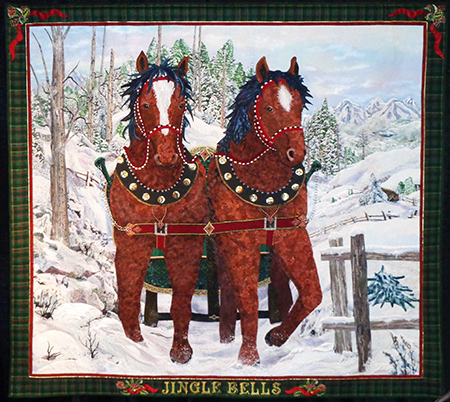 Joanne Webb made "Heralds of Spring".  She won first place in the large applique category.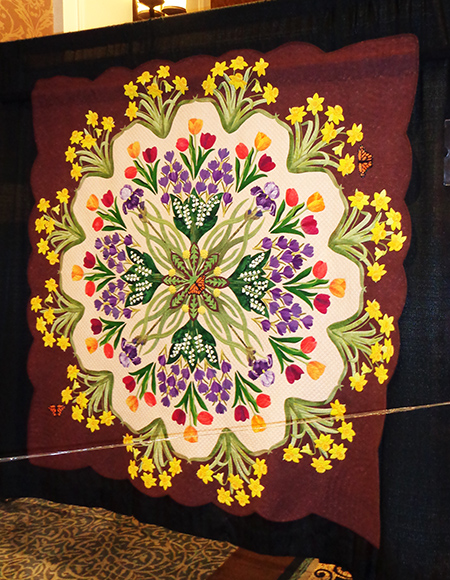 "Murdererskill Crossing" was made by Janet Atkins.  She won an honorable mention in the Large Applique category.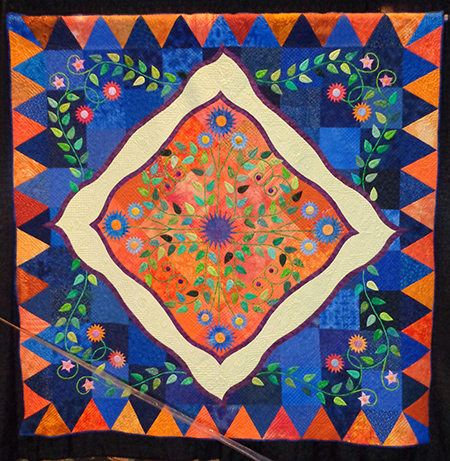 Barbara Korengold made "Zeruah's Legacy".  She won third place in the large applique category.  I found this interesting site if you would like to find out more about Barbara's work http://rjohnhowe.wordpress.com/2013/10/28/barbara-korengold-on-applique-quilts/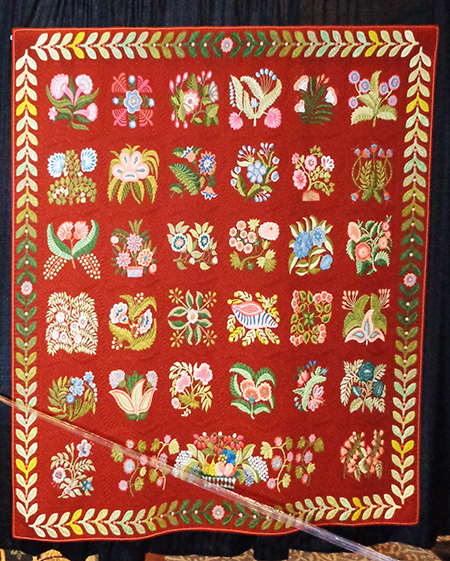 The Best Machine Quilting award was given to Cindy Seitz-Krug for "A Splendid Display".  To find out more about Cindy visit http://quintessentialquilting.com/about-cindy/about-cindy.html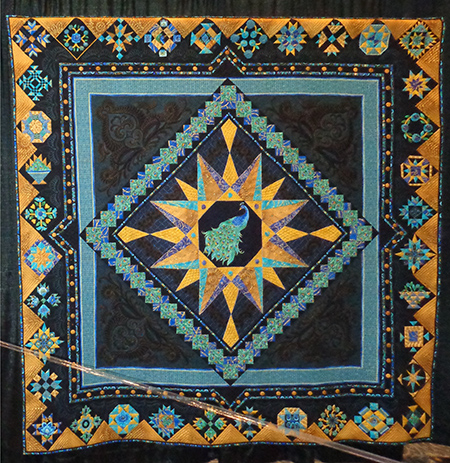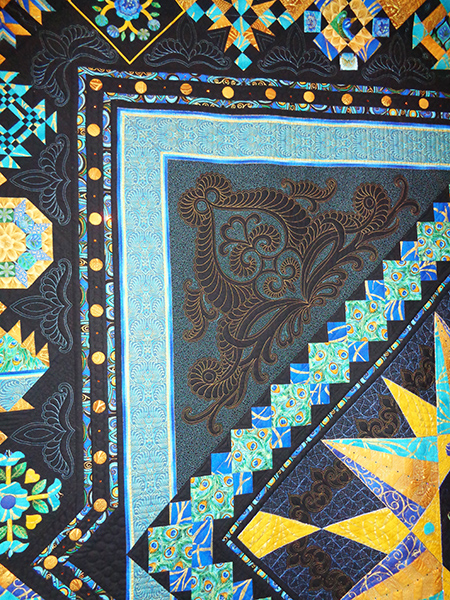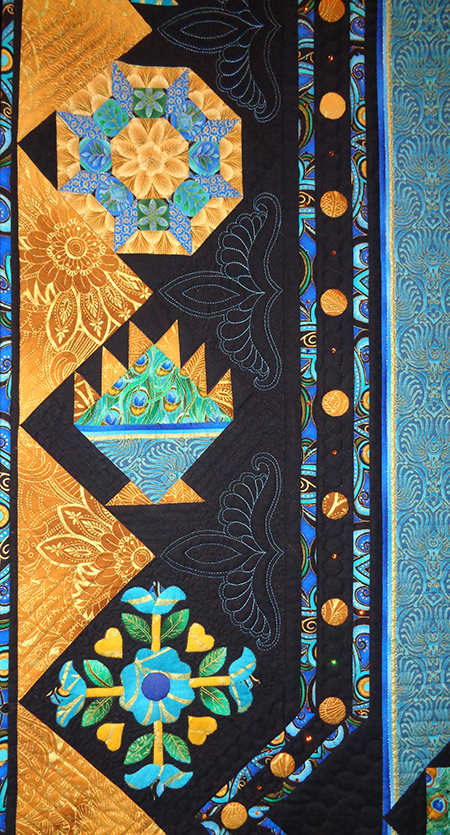 _____________________________________________
BOOK REVIEW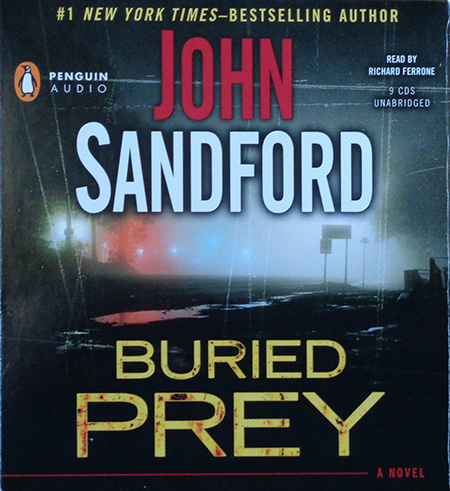 While sewing this week, I listened to "Buried Prey" by John Sandford.  This is one of the Lucas Davenport series.  When the bodies of two young girls are found buried……Lucas knows exactly how long they have been buried.  It relates to a very early case he worked in Minneapolis as a young cop.  He was part of a massive effort to find two kidnapped girls…bodies were never found and the case was closed.  With the finding of the bodies, Lucas can now uncover the truth.
Until next week…..