This past week I taught at Quilt Odyssey in Hershey. PA.  https://server7.pacecomputing.com/quiltodysseycom/www/
Several students brought projects to share and you will see those below.
Here are just a couple of quilts from the show.
"Modern Love" was made by Megan Farkas.  She won 1st place in the miniature category.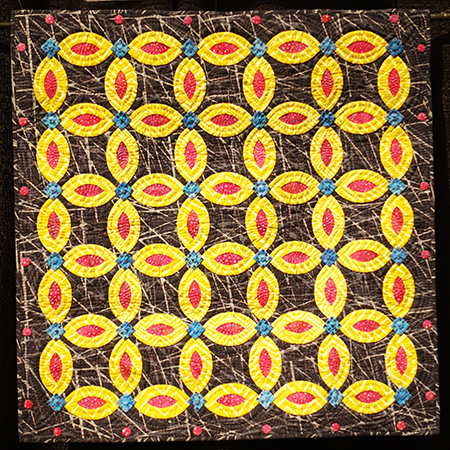 "A Labor of Art" won 2nd place in the miniature category.  It was made by Sharon Schlotzhauer from Colorado.
http://www.sharonlschlotzhauer.com/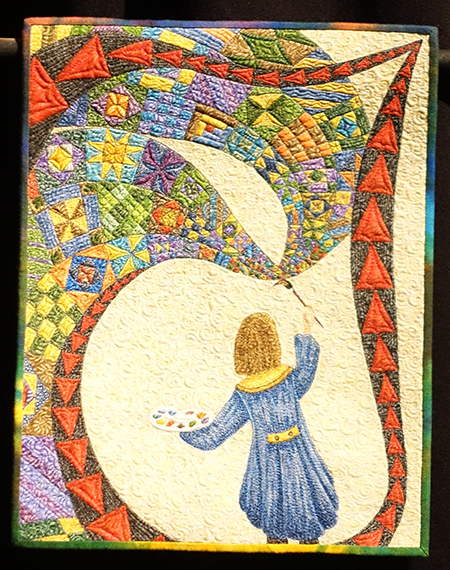 Barbara Korengold from Maryland made "Ben's Midnight Garden".  She won 2nd place in the applique category.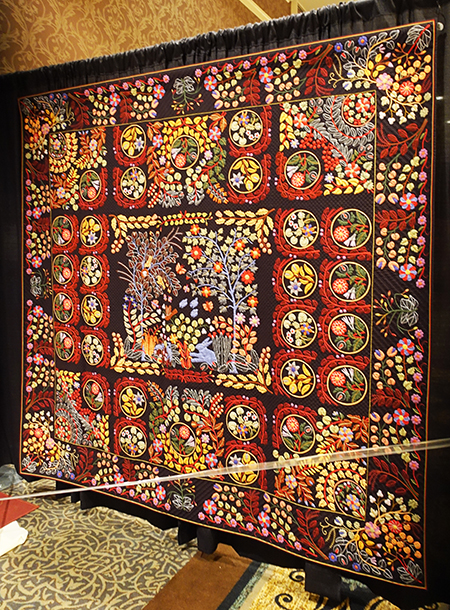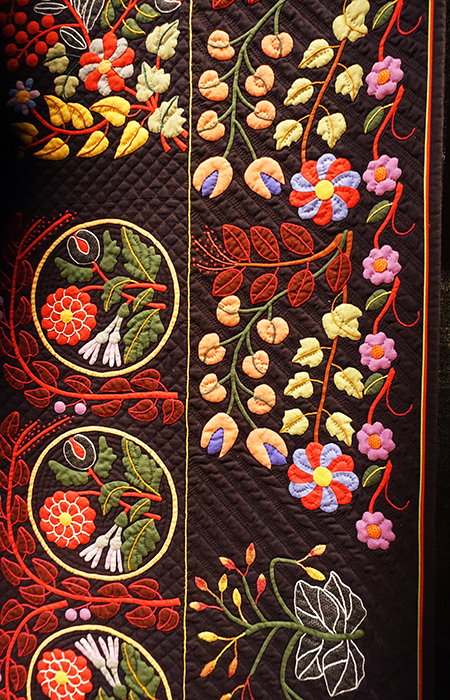 Claudia Pfeil from Germany won Best of Show with her quilt "Paradox"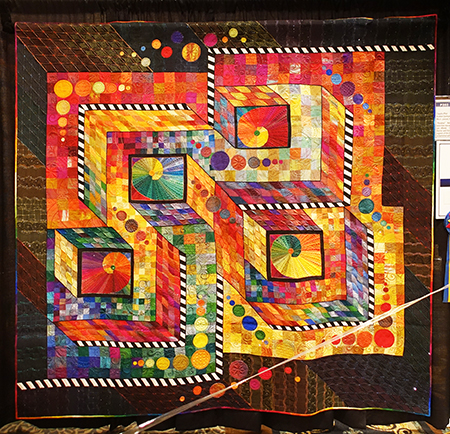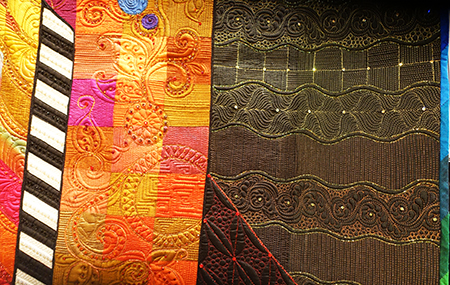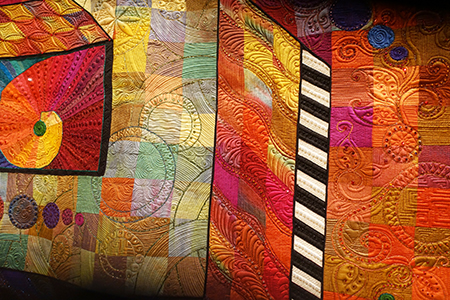 Terry Kramer from Pennsylvania won 2nd place in Mixed Techniques for her quilt called "Sweetwater Gap Bloodroot".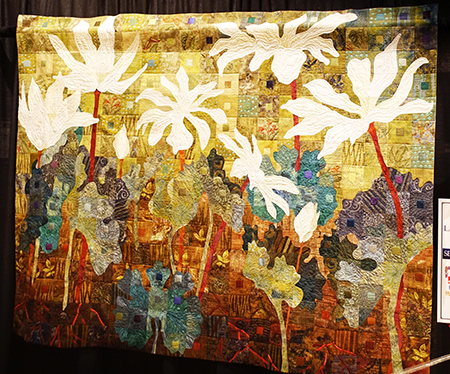 ______________________________________
STUDENTS WORKS.
This is Shirley Griesinger.  She brought her finished Fiesta Mexico Block Nine to show me.  Great job Shirley.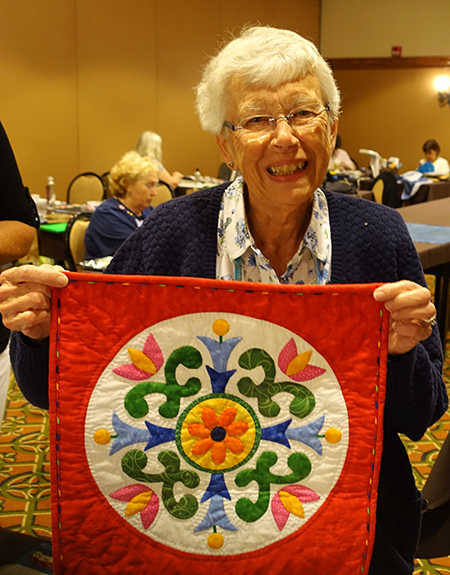 Anne Flynn brought her finished Majestic Mosaic quilt which she started in my class two years ago at Quilt Odyssey.  Very nice.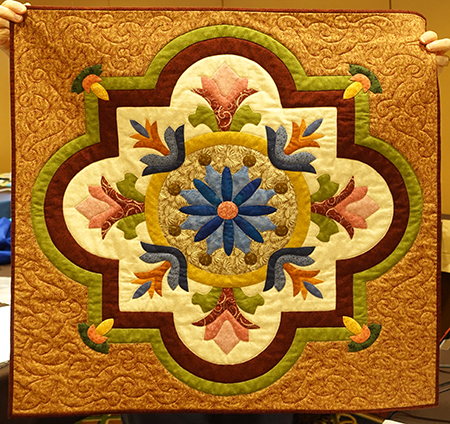 And I hate it when this happens but I took this photo of Fiesta Mexico Block Three which a student shared with me and I forgot to get the student's name.  If you know who this block belongs to please email me so I can add her name.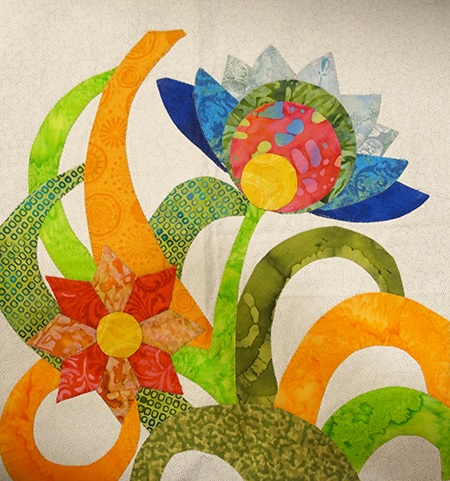 _________________________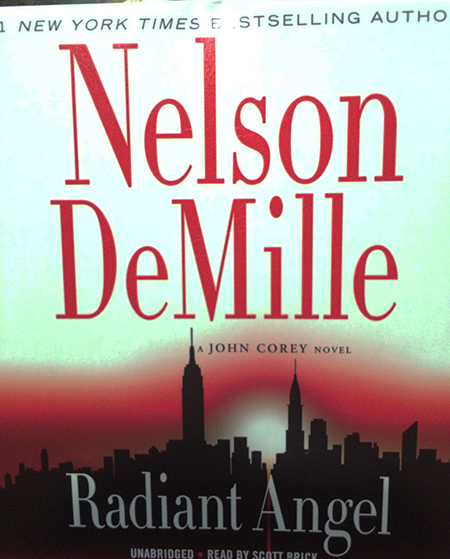 I just finished listening to "Radiant Angel" by Nelson DeMille.  I love his books based on his character John Corey.  The character has a very dry, witty sense of humor which makes me laugh out loud sometimes. Joe laughs so hard sometimes that Joe's laughing makes me laugh.  It is one of those things where you really need to be paying attention or you could miss the wit of it.  Most of the story is serious. John is trying to find out about a group of Russians in New York…why they are in New York, what they are planning….He is a rule breaker which makes him a far more interesting character.  He is the all American hero.  The kind of guy who risks his life to protect his country and the people in it.  Love this character and Nelson DeMille.