This weekend I had the privilege of working with the Kenan Quilters Guild in Lockport, New York http://www.kenanquiltersguild.org/  I have worked with this guild before and it remains one of my favorite guilds.  Donna took exceptionally good care of me while I was visiting the guild.  I was treated like a princess.
Since I had previously taught for this guild several members brought their finished projects to share.
Pam brought her finished Garden Medley.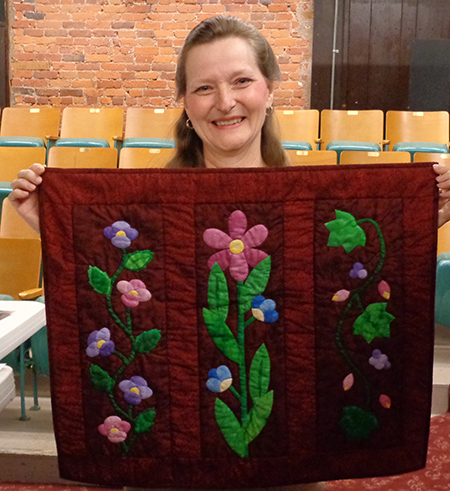 Judy also brought her Garden Medley.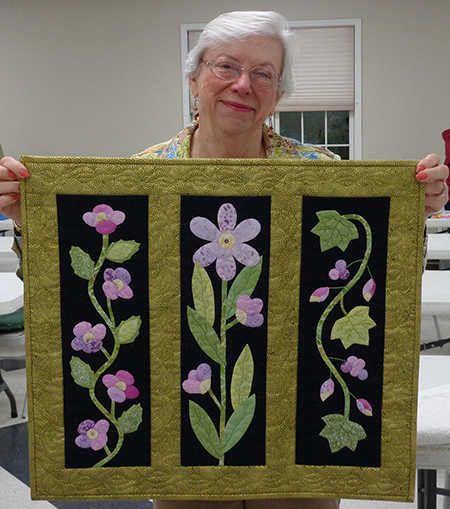 And Judy brought her Folk Art Fantasy.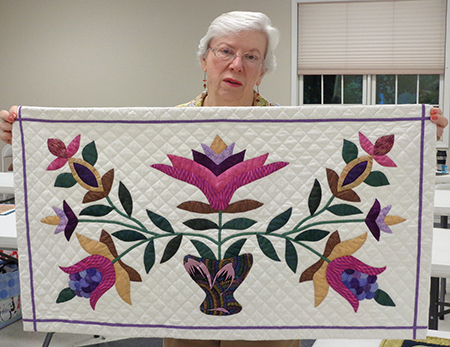 Barb hid behind her finished Folk Art Fantasy.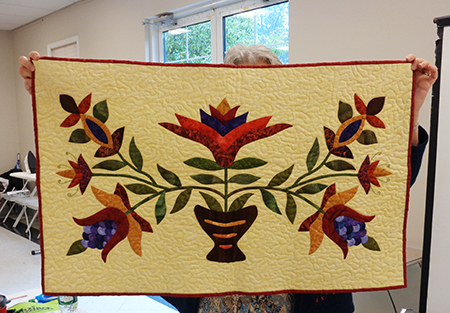 We had two great days of hand applique classes.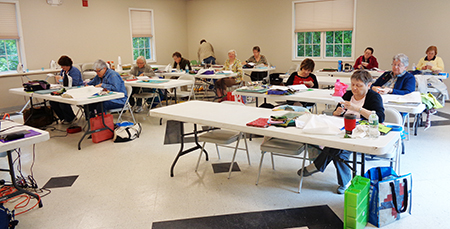 After going out for great food each evening we finished out last evening at Lake Effect Artisan Ice Cream.  It is a fabulous local ice cream shop.  If you are ever in the area make plans to stop.  It was an excellent finish to a great trip.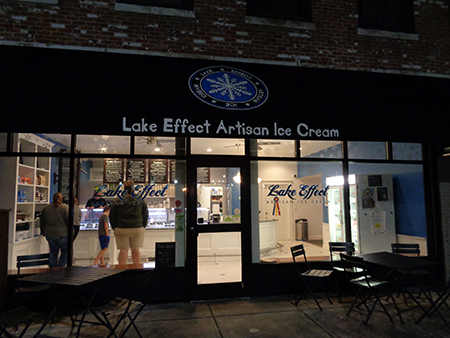 I would welcome another invitation to go back to Lockport.
This coming week I will be at the National Quilt Museum.
Until next week…….