I've been working on some small quilts to add to my workshop choices.  One of the new projects is called "Modern Poinsettia".  It will be a three hour workshop.  There will be some other versions of this using different colors and different flowers.  Patterns and more quilt designs similar to this coming soon………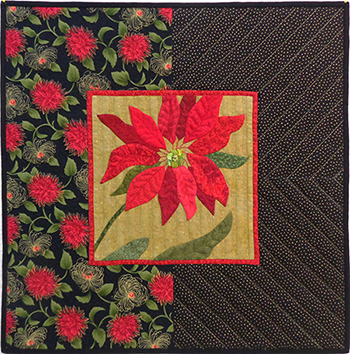 Now, for a new 6-hour, one-day workshop, I just finished "Circular Garden".  It still needs to be quilted.  I worked from some Cherrywood hand-dyed packets.  Circles…they make me oh, so happy.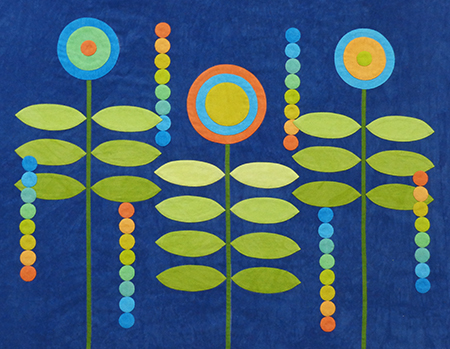 I am working on a new competition quilt and still playing with the layout.  I changed my mind from my original plan which meant I had to do some ripping.  I had to rip about 50 pieces of applique.  Yuck!  I honestly don't think I've ever done this before.  With my layout change, I needed to move these pieces to a different background fabric.
Well, during my travels, someone gave me a "RipTweezer".  It is my new favorite tool.  One end is a ripper and the other a tweezer.  It worked beautifully.  I ripped about every 4th stitch and then used the tweezers to remove the loose threads.  This allowed me to save every one of my applique pieces for reuse.  Awesome.  For information on the "RipTweezer" visit http://www.riptweezer.com